Manga: Yajirushi; Arrow; Chikan sareteru Kare wo Guuzen wo Hakken shite, teki na Tenkai de Hakken shite; Henai Maotokohen; Hikizuru Oto; Rei no Otoko; Yugami Hajime; やじるし; 奴隸標記; 歪みはじめ
Mangaka: Harada
Language: English
Plot: 1. Yajirushi (Arrow)
A student who's had it super easy his whole life & an errand boy with communication difficulties.
Also in Gesu BL
2. Hikizuru Oto
Twisted codependency of a boy who can't let go of his childhood friend due to an accident.
3. Yugami Hajime
The prequel to Kyoushitsu no Yugami from Henai which describes the beginning of the characters' twisted teacher-student relationship.
4. Chikan sareteru Kare wo Guuzen wo Hakken shite, teki na Tenkai de
A student is molested on the train and realises that it was seen by a classmate. Said classmate is worried about it and offers for the student to ride the train together to hopefully deter the molester, yet it only gets worse…
5. Rei no Otoko (untranslated)
6. Henai: Maotokohen
Continuation of the first story from Henai.
Yajirushi Chapter 1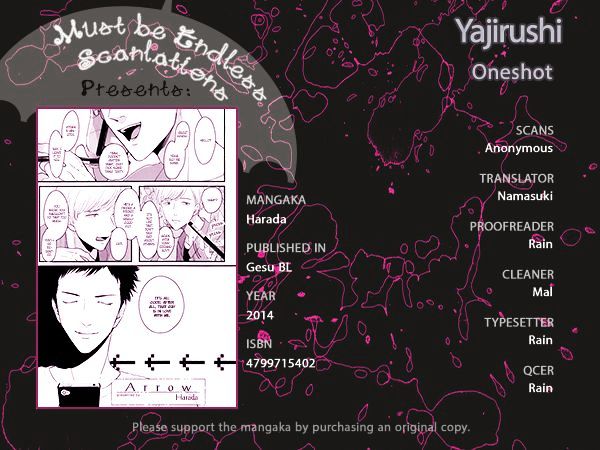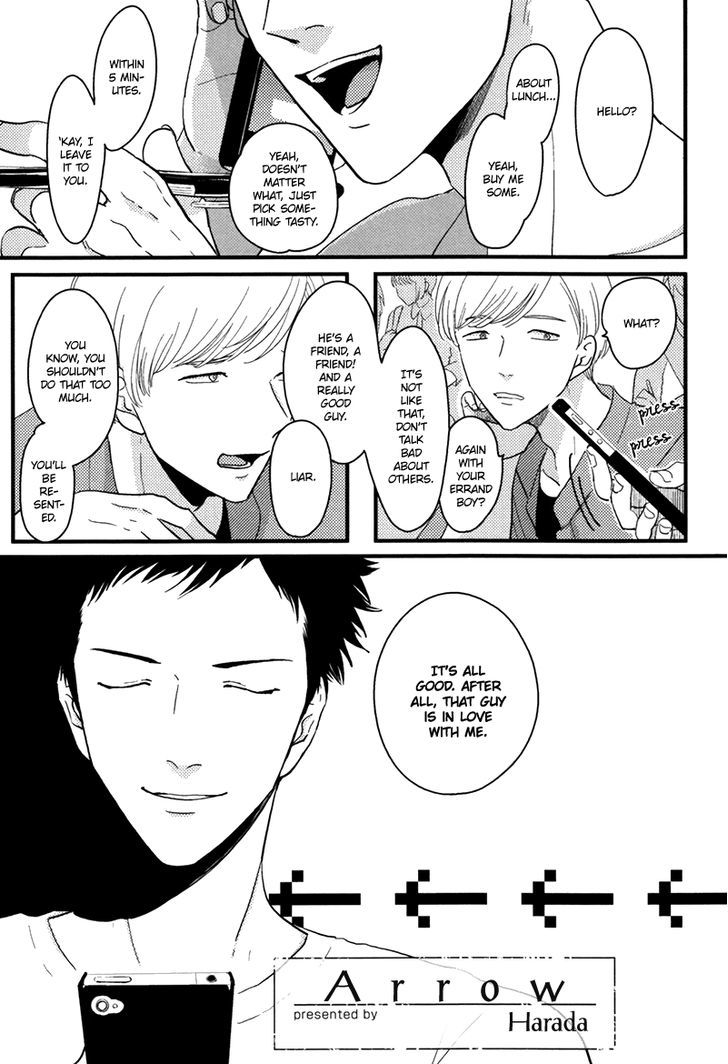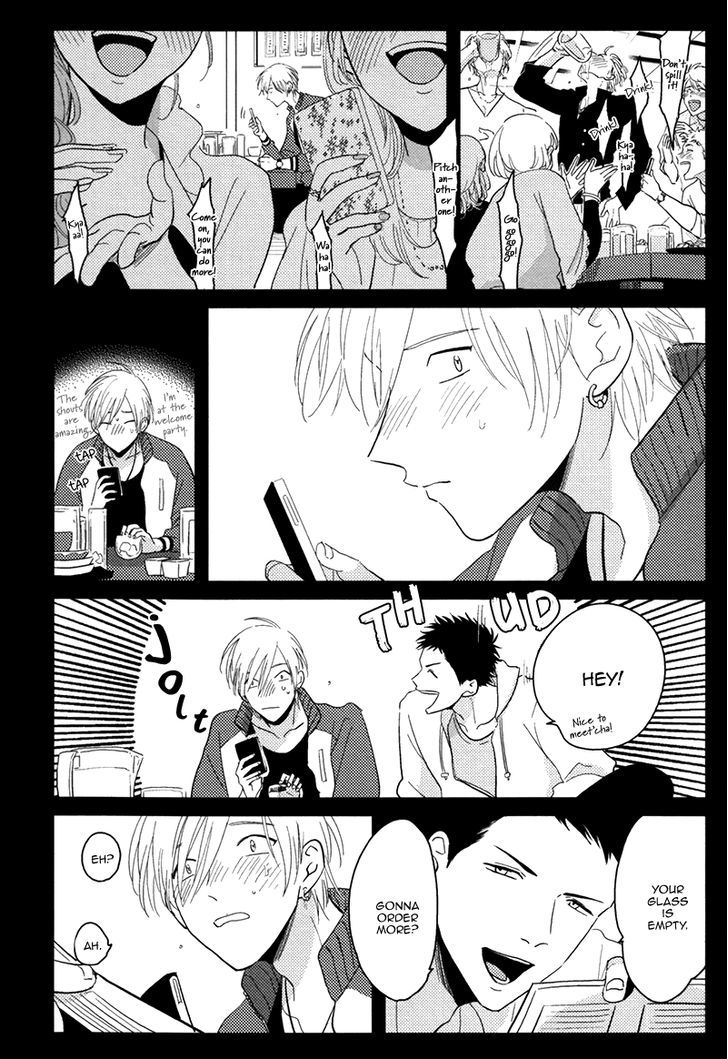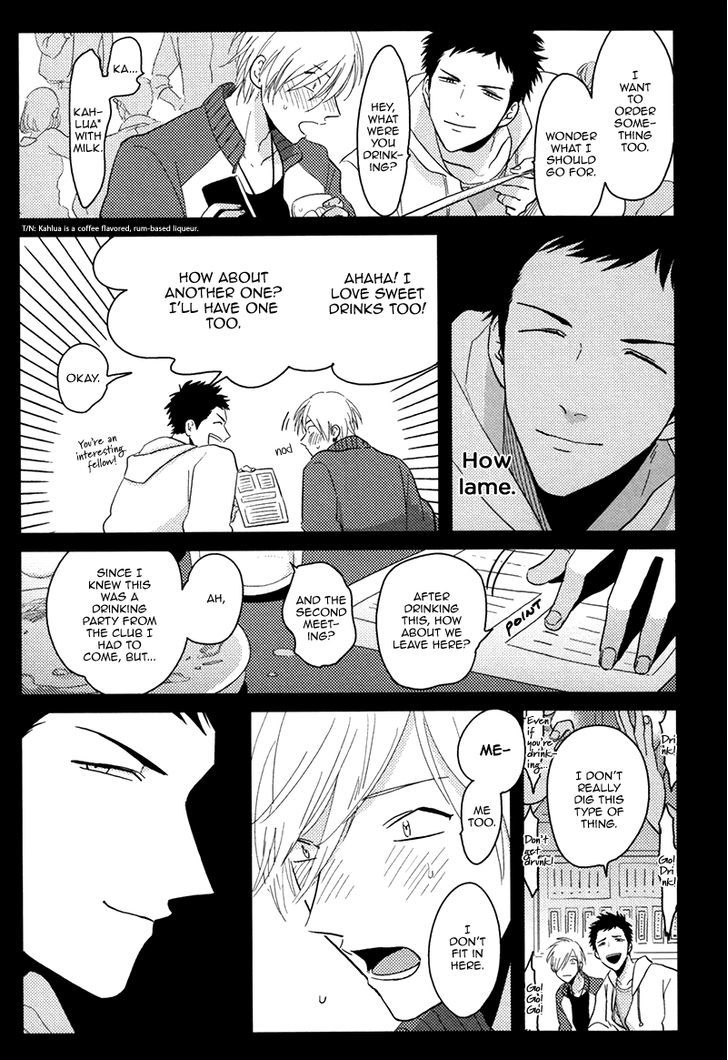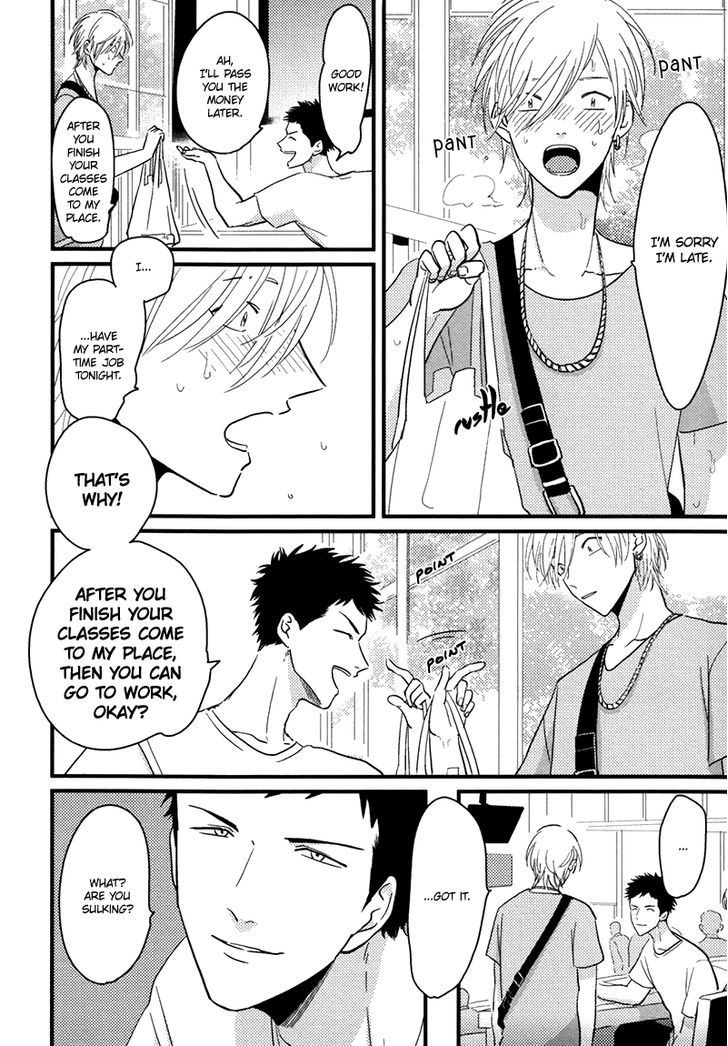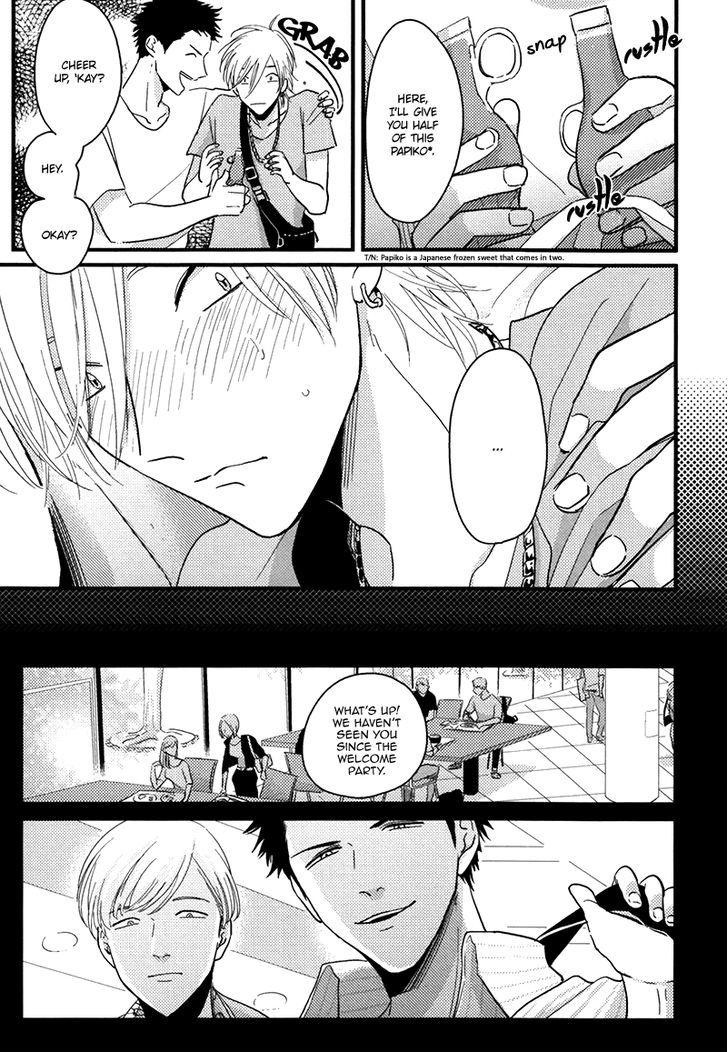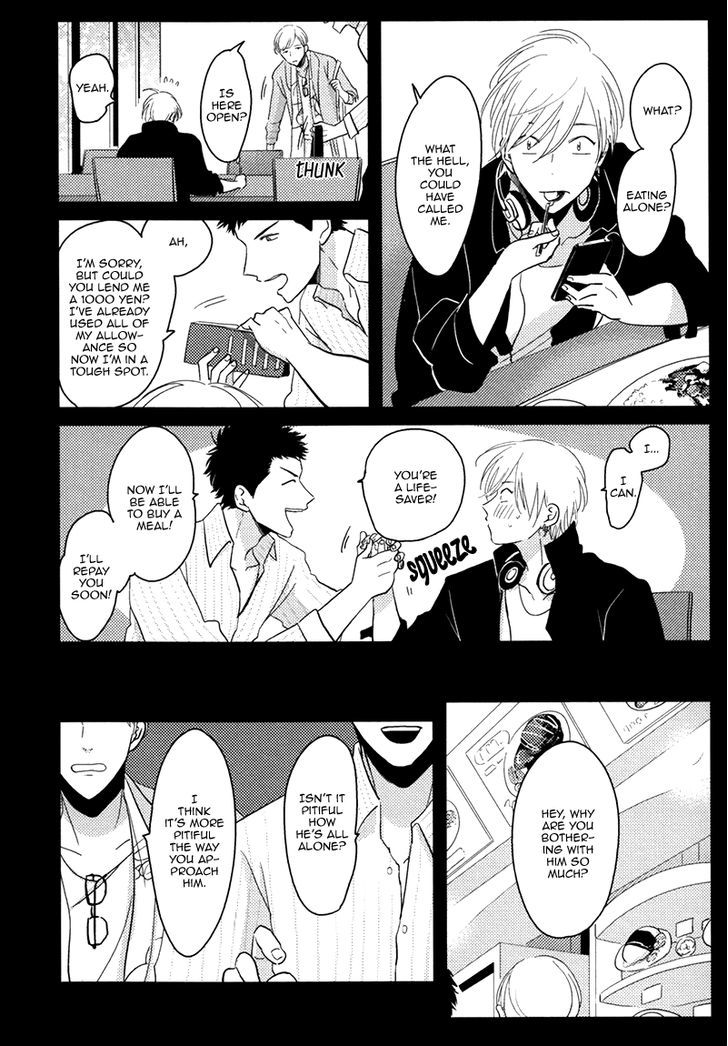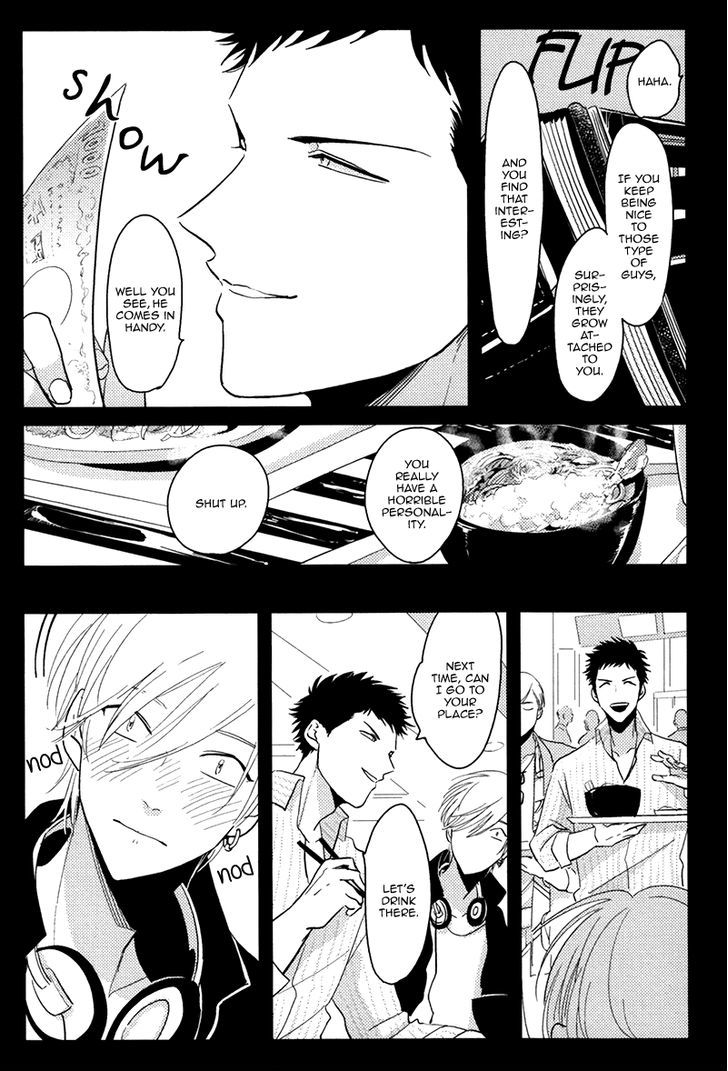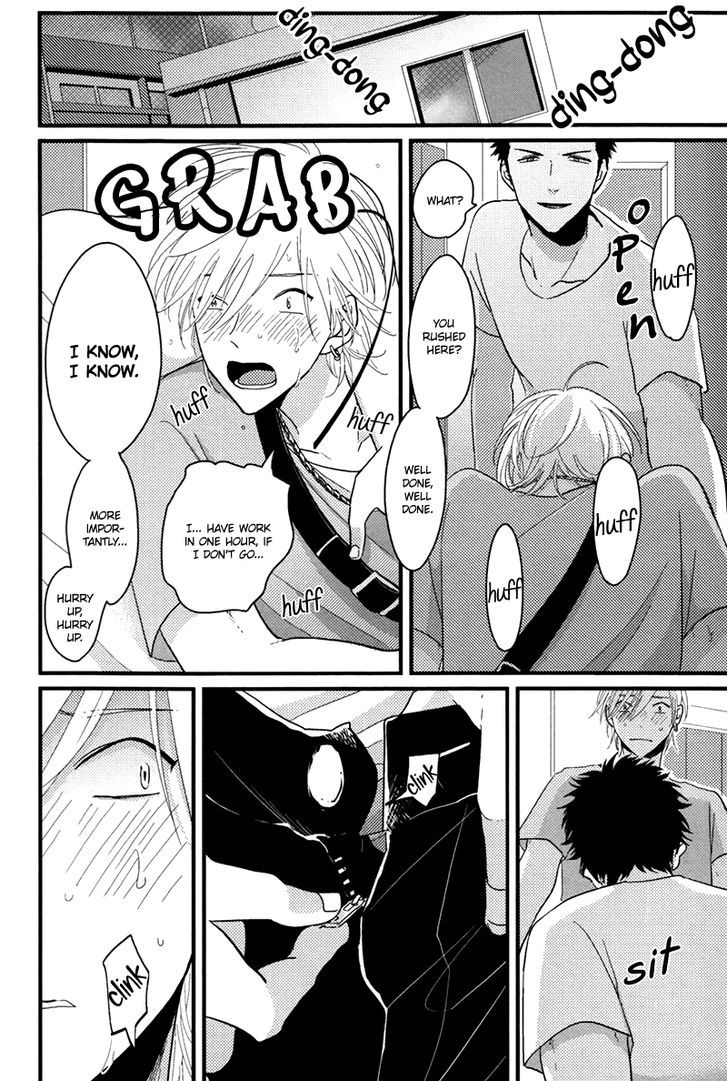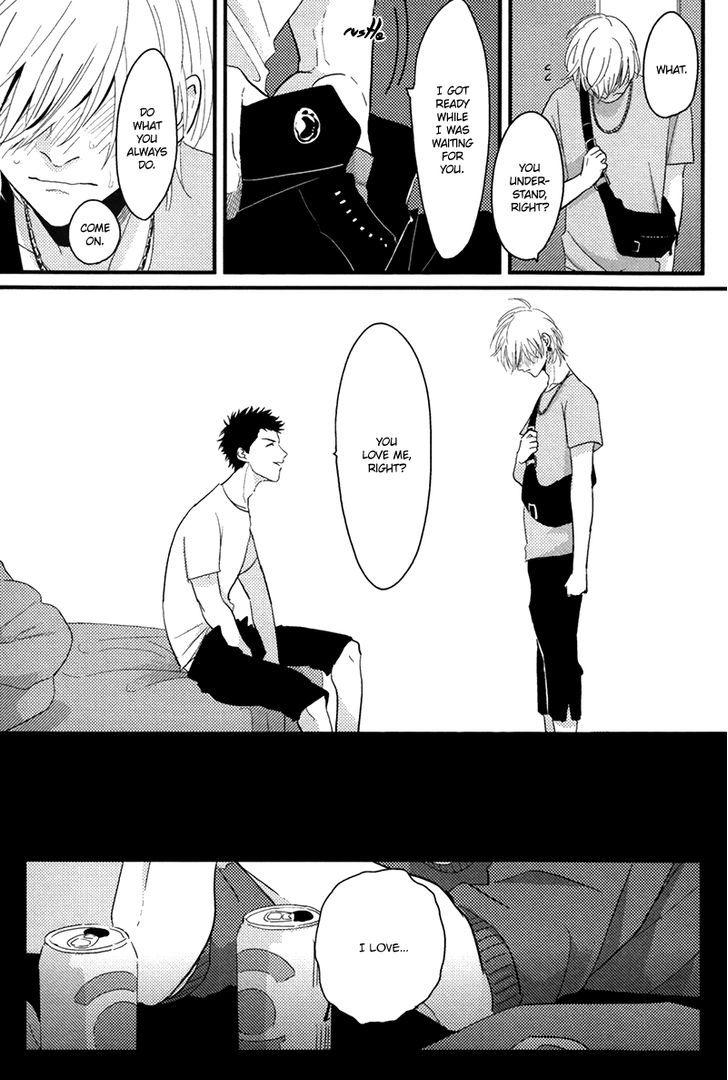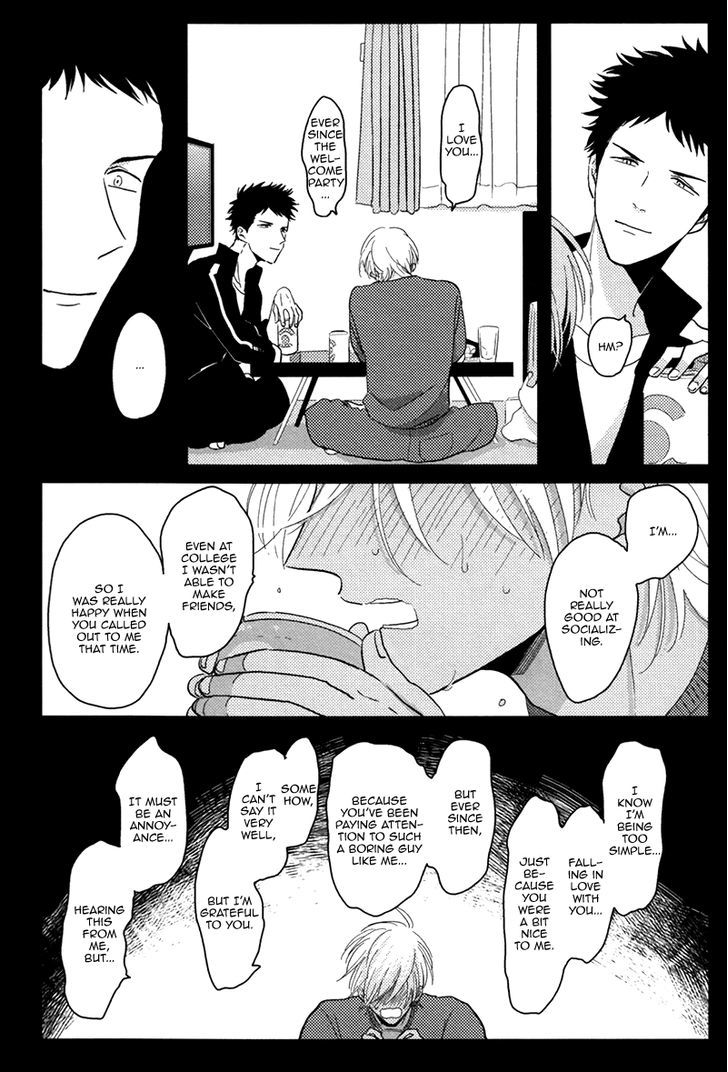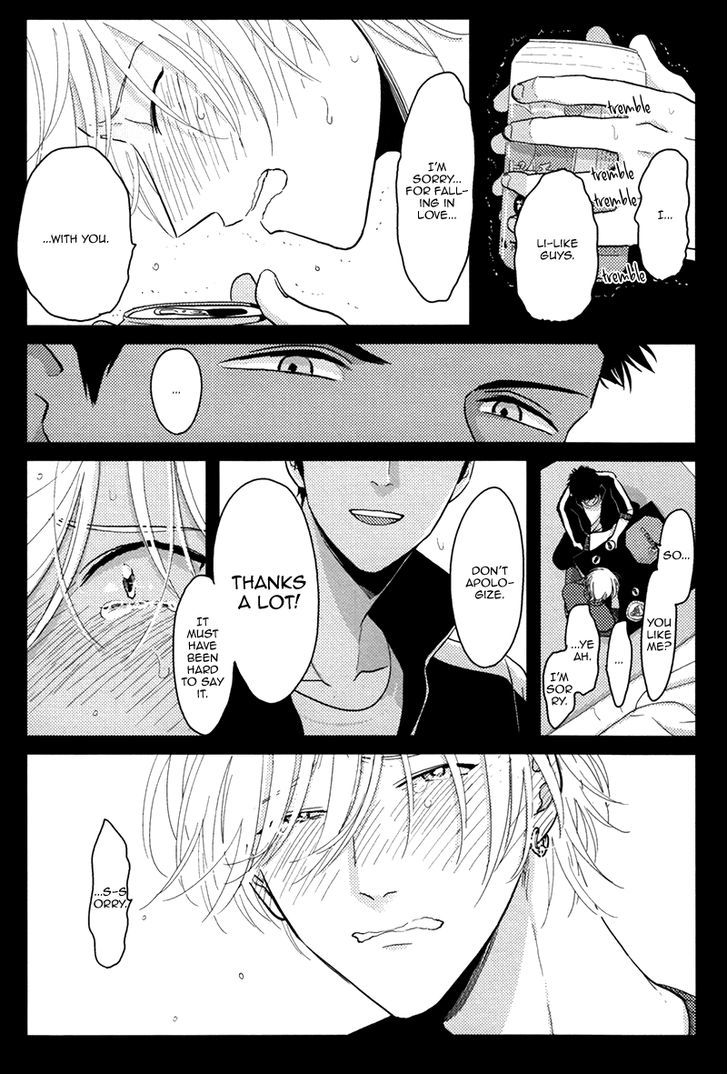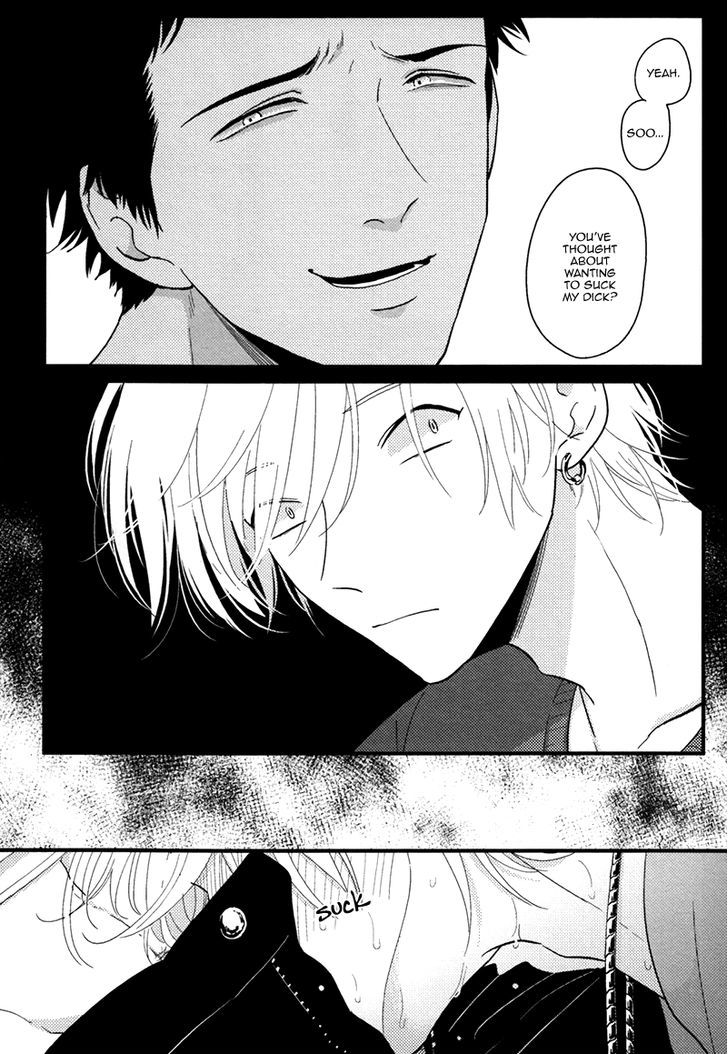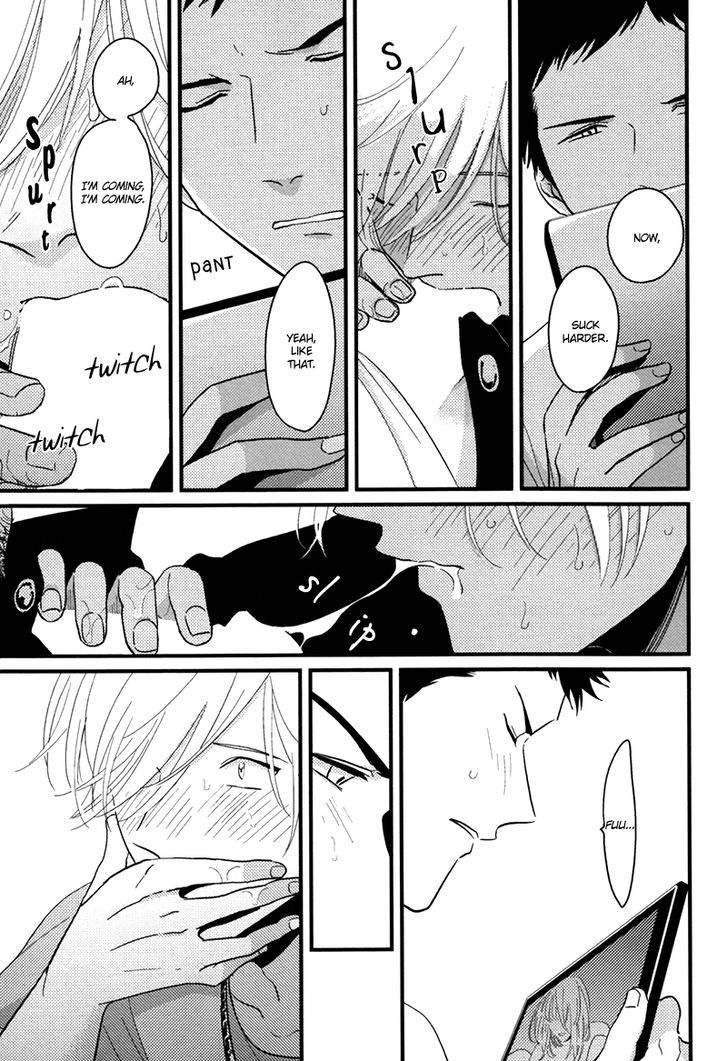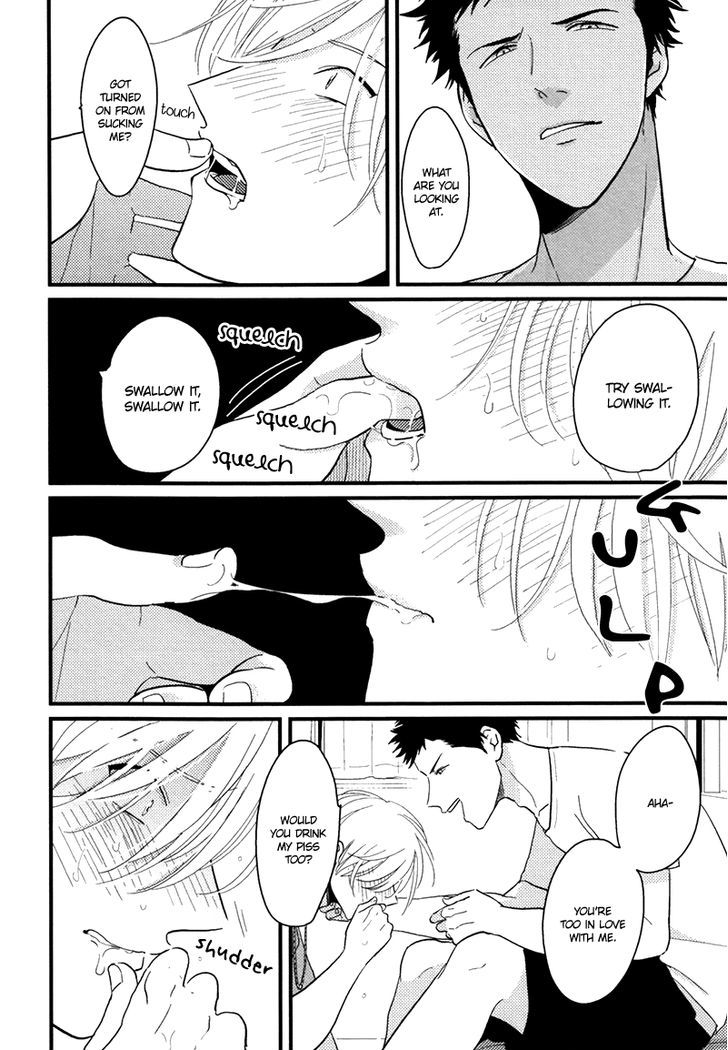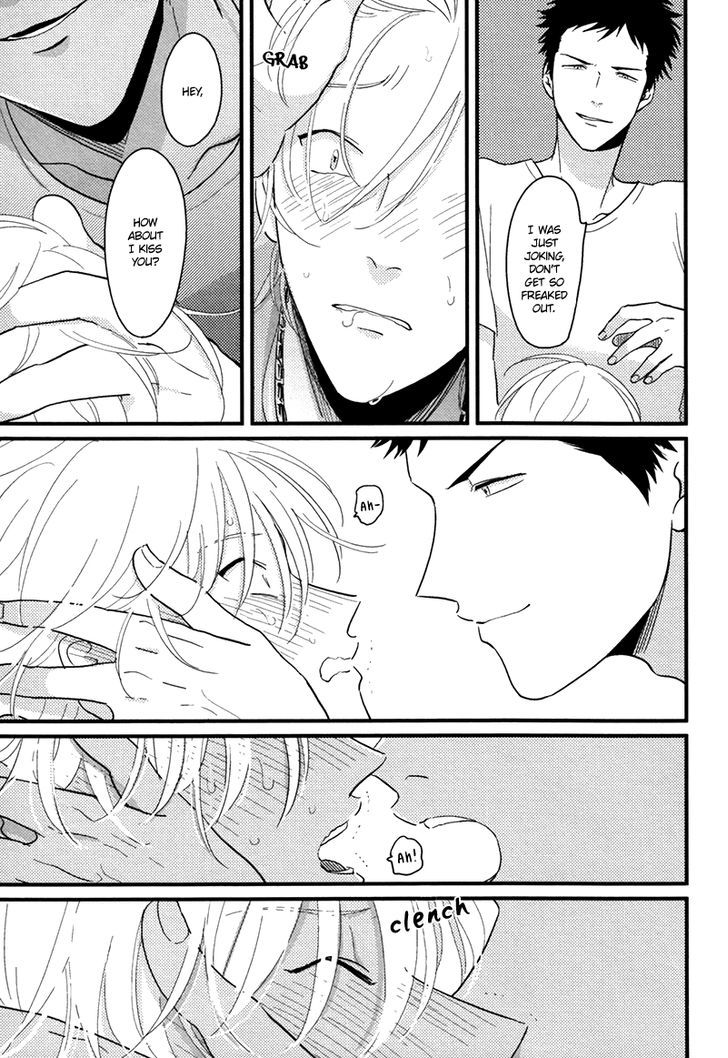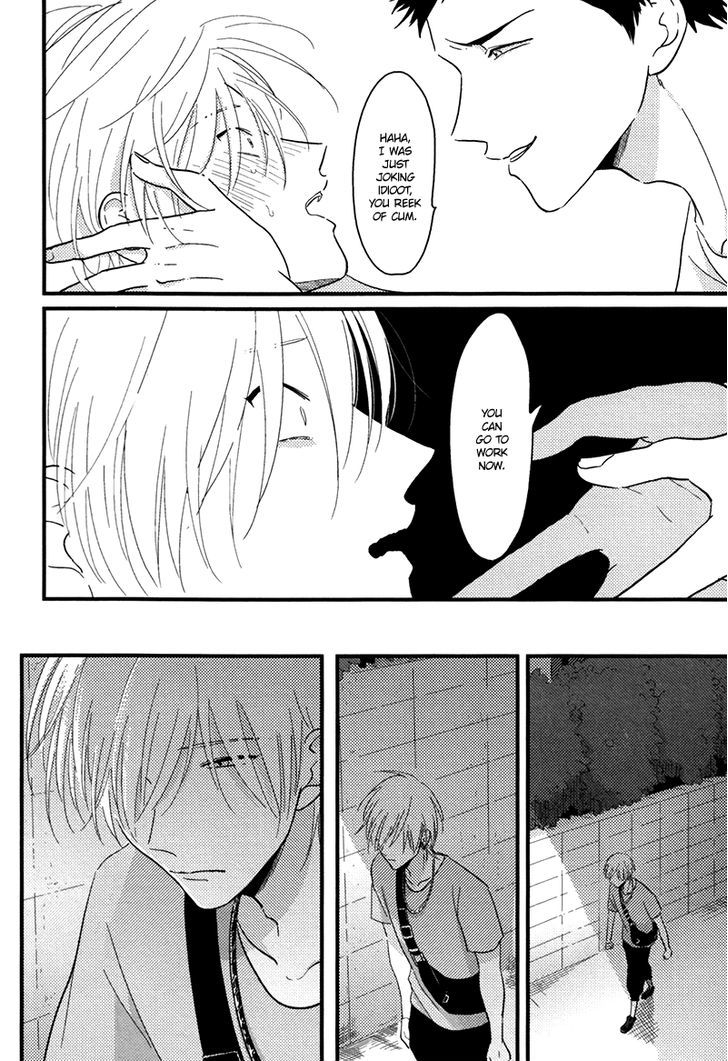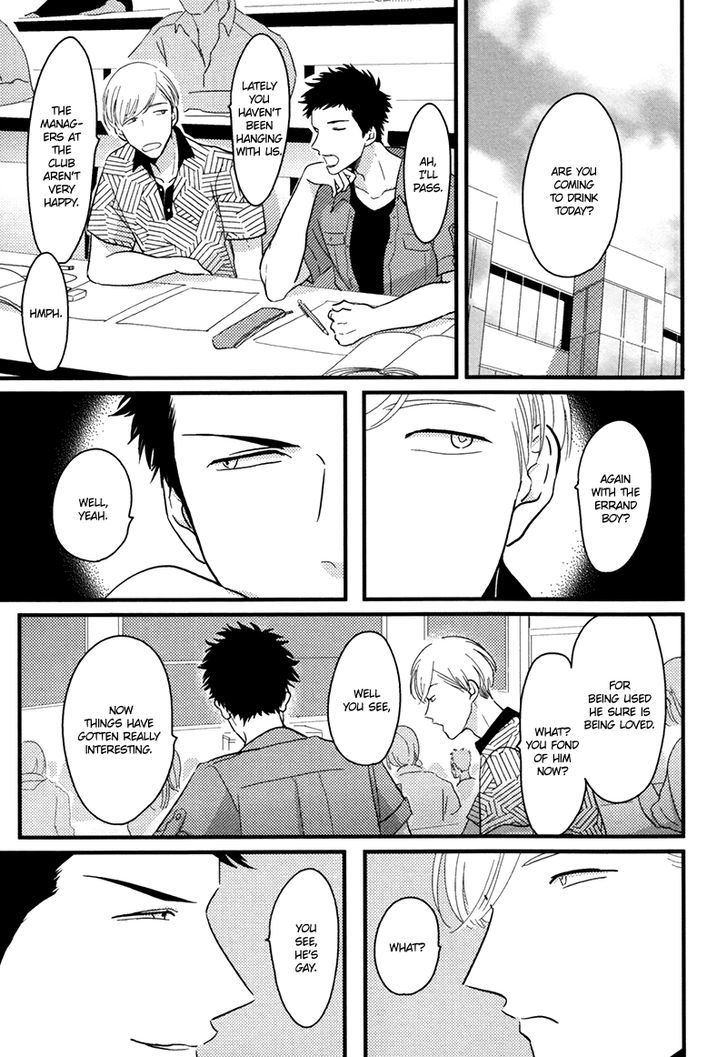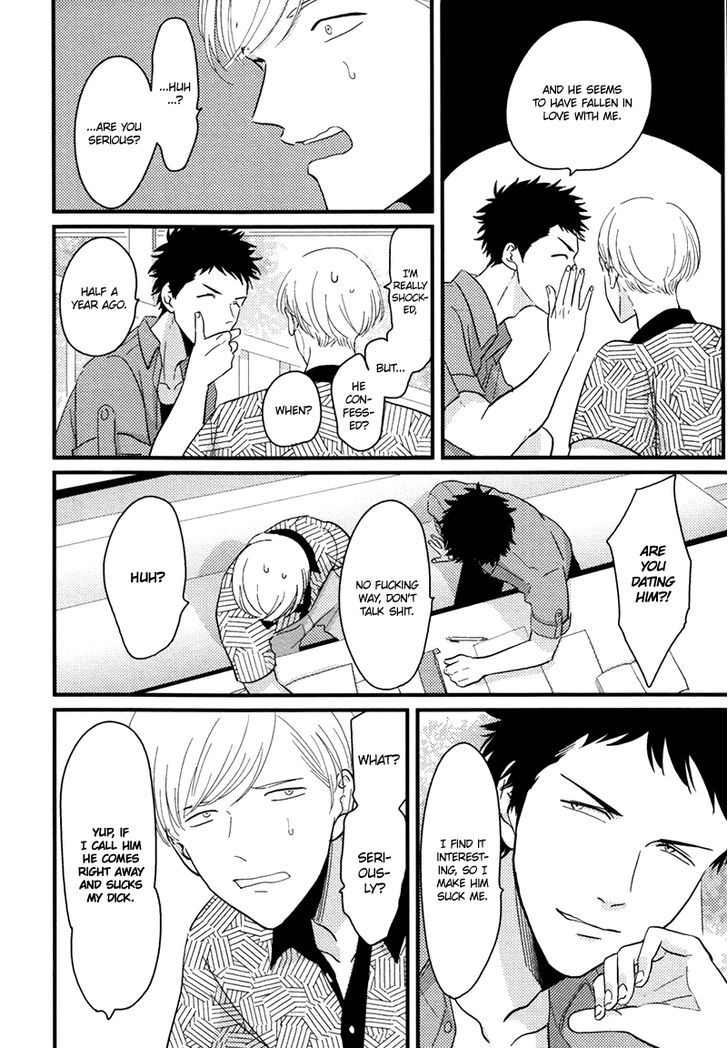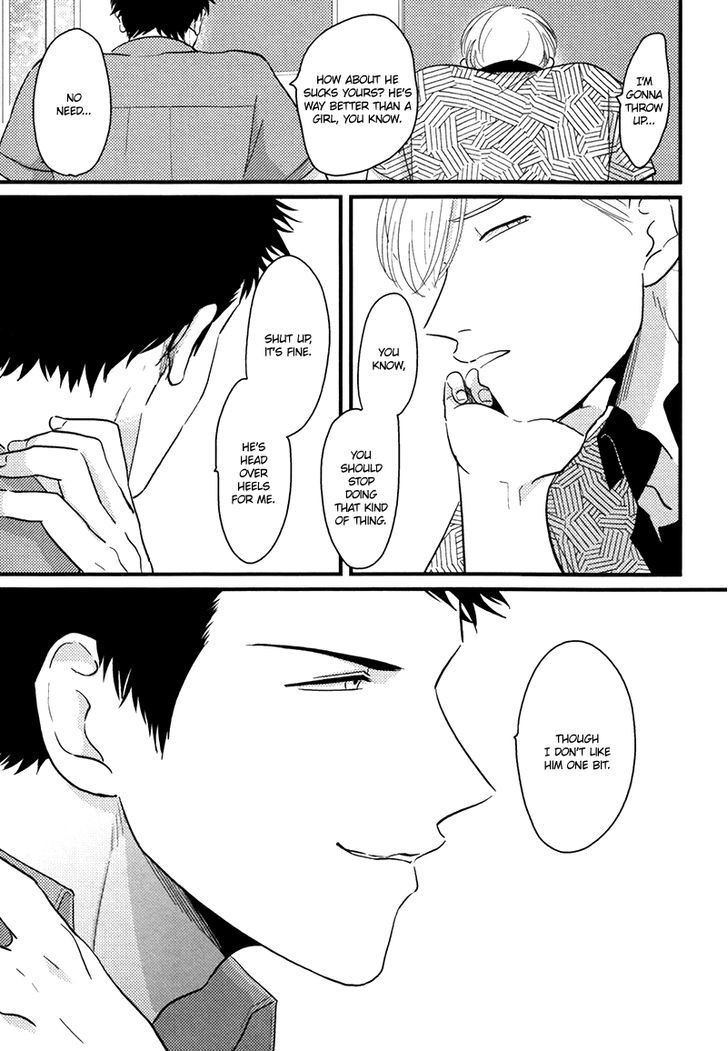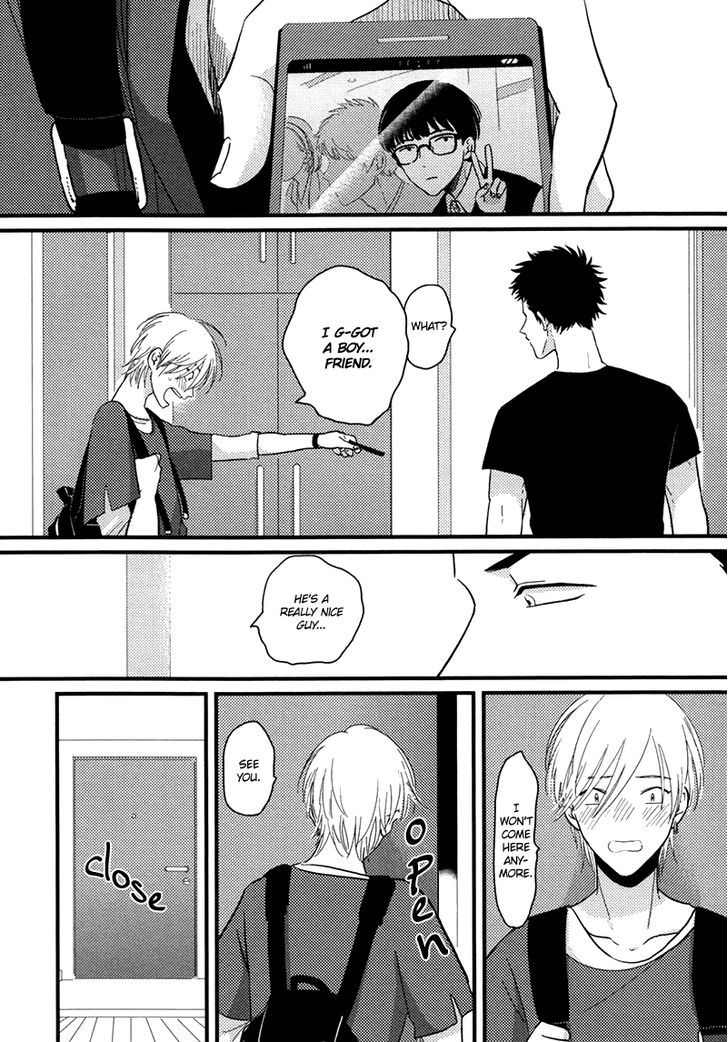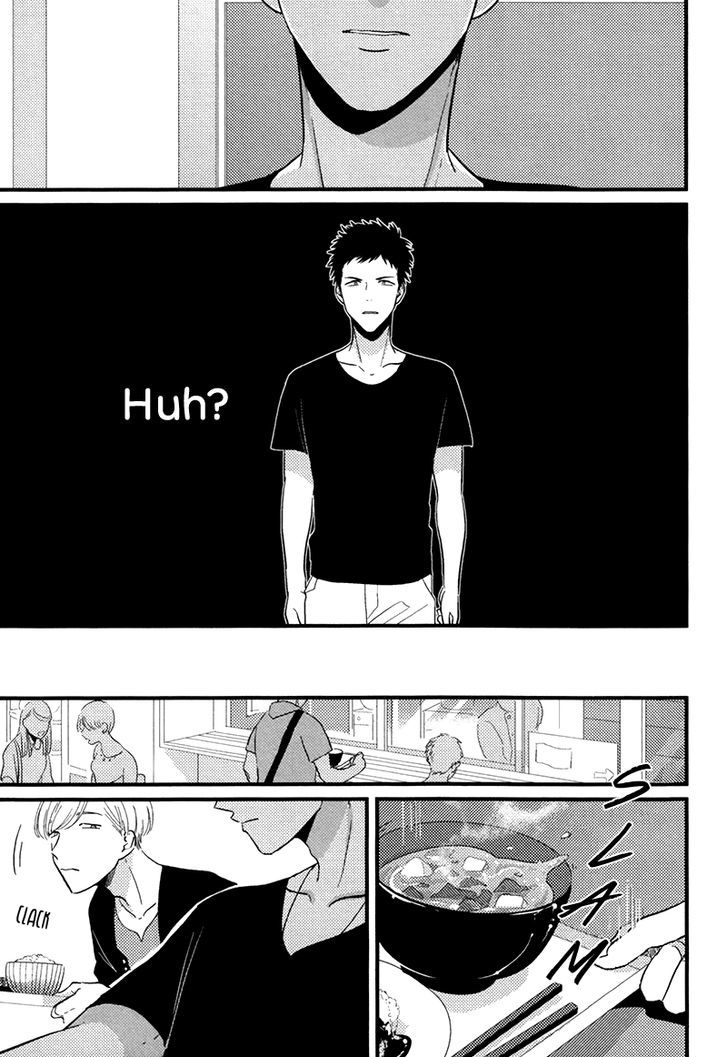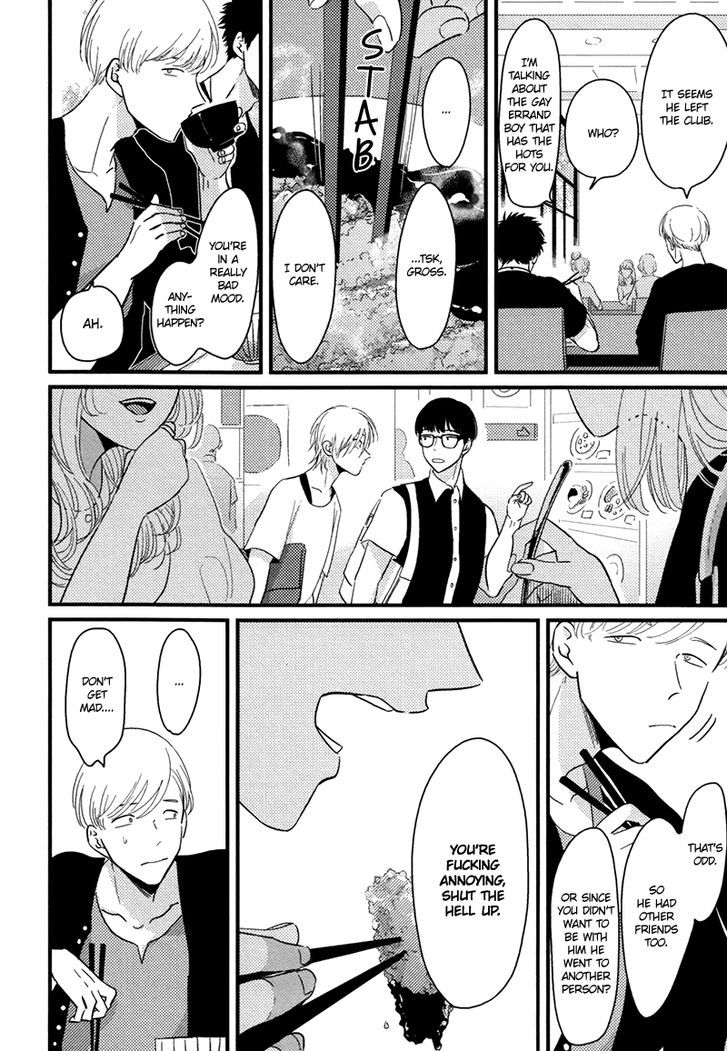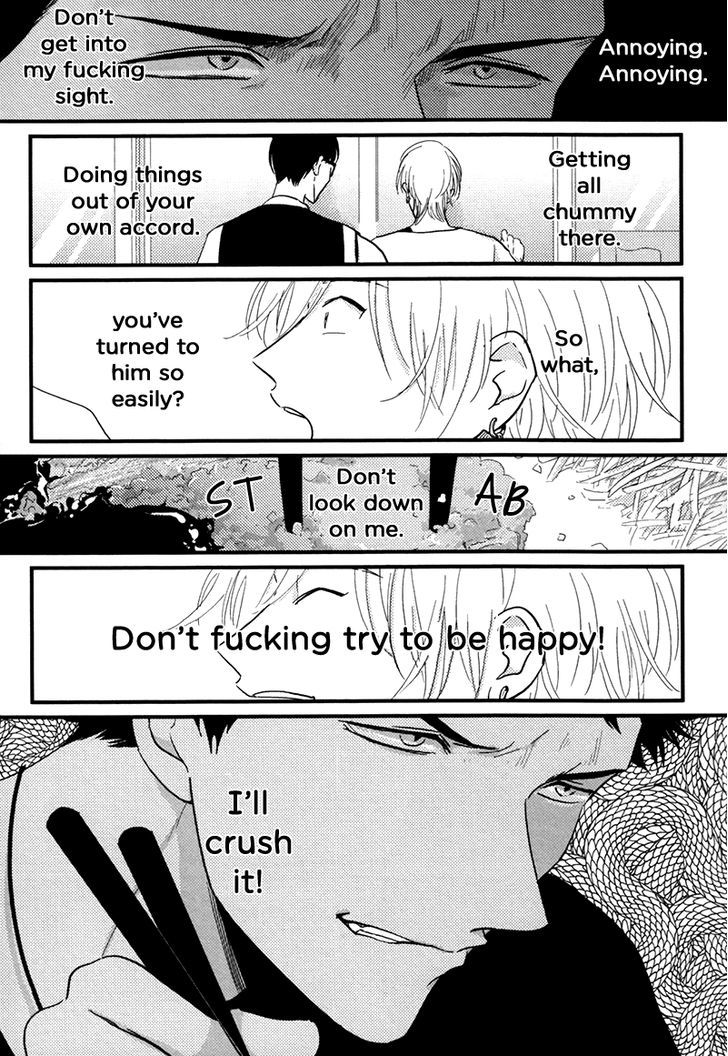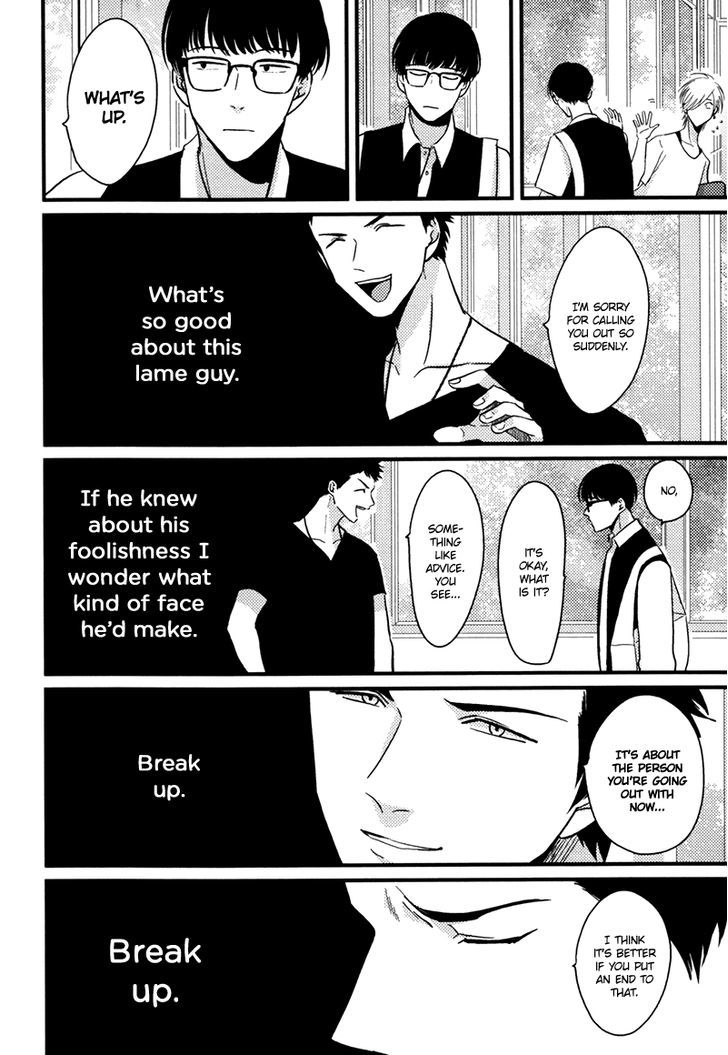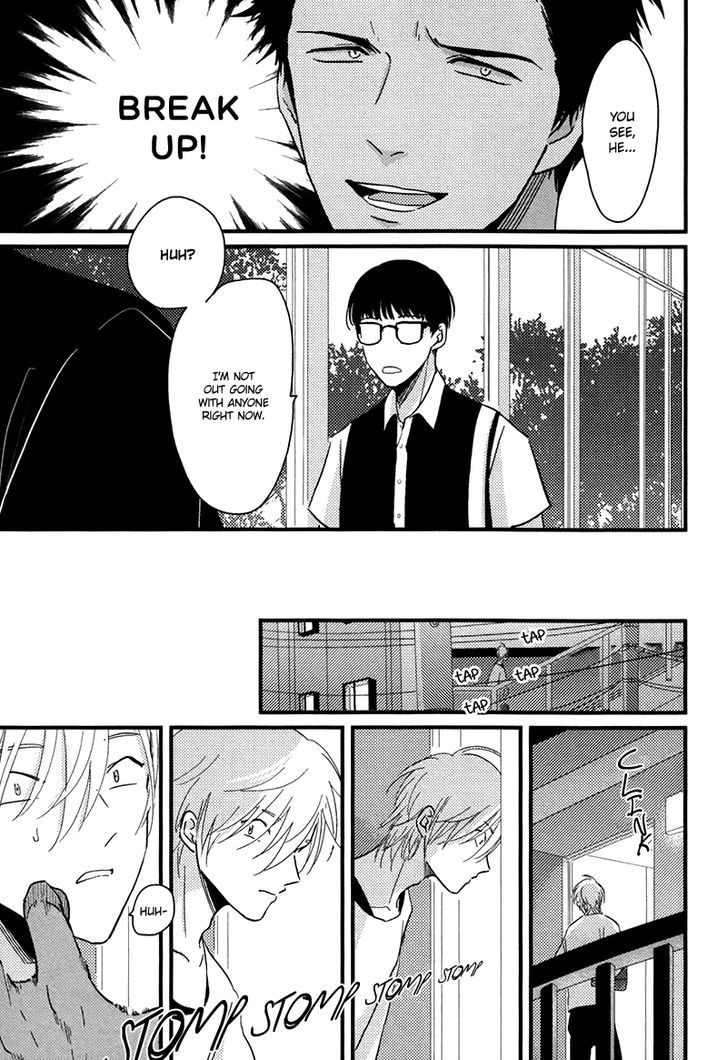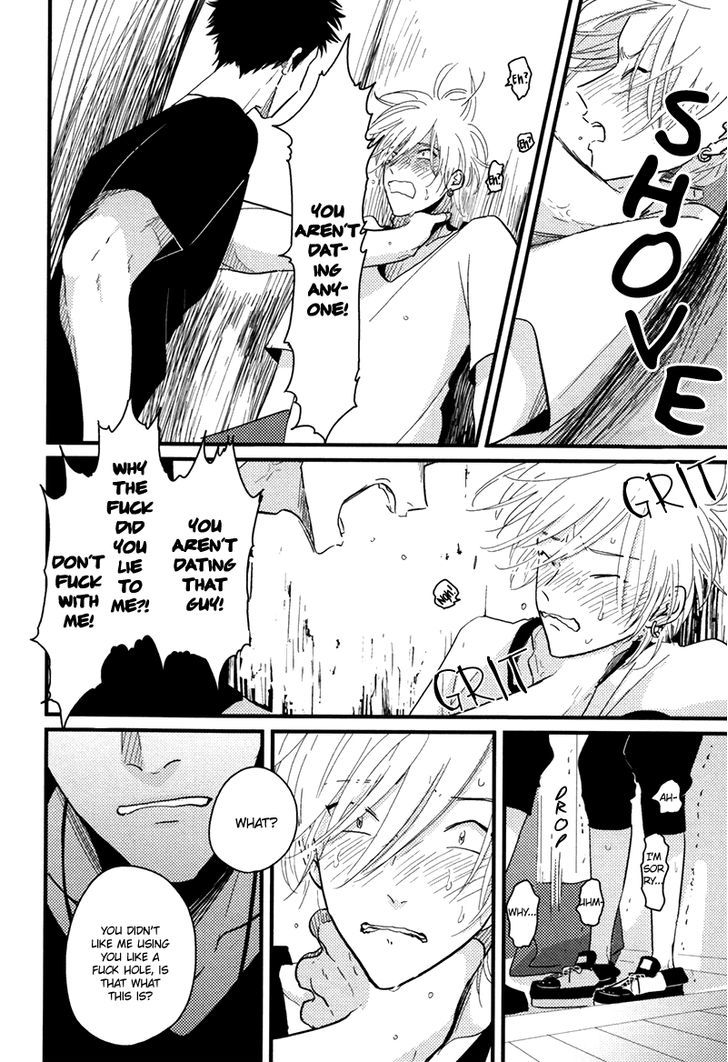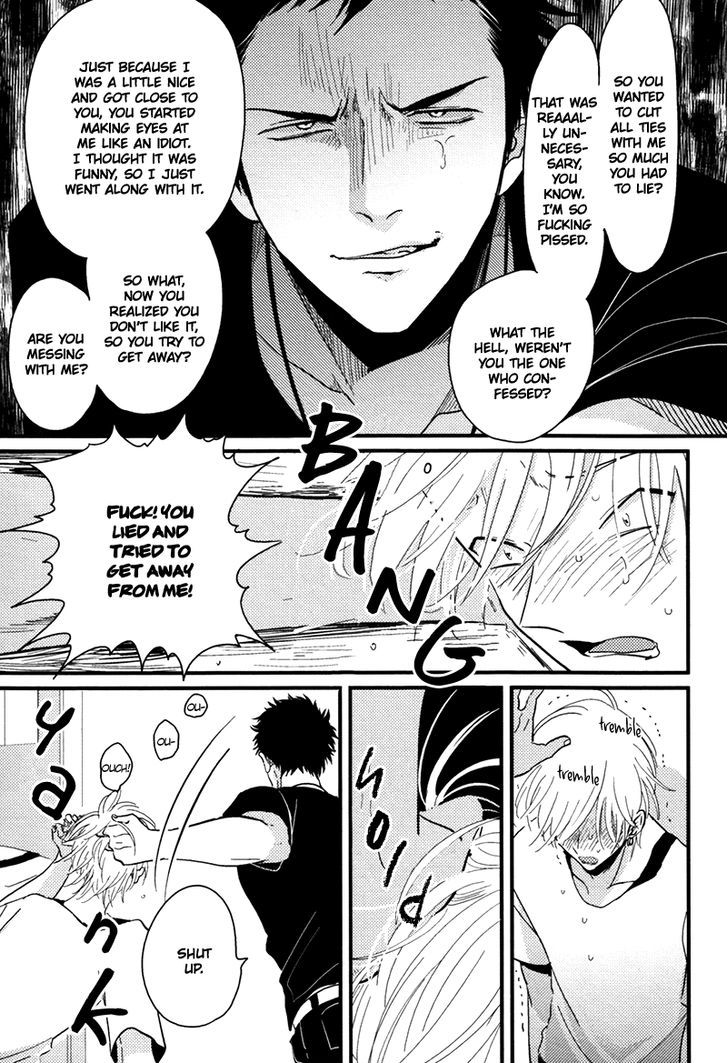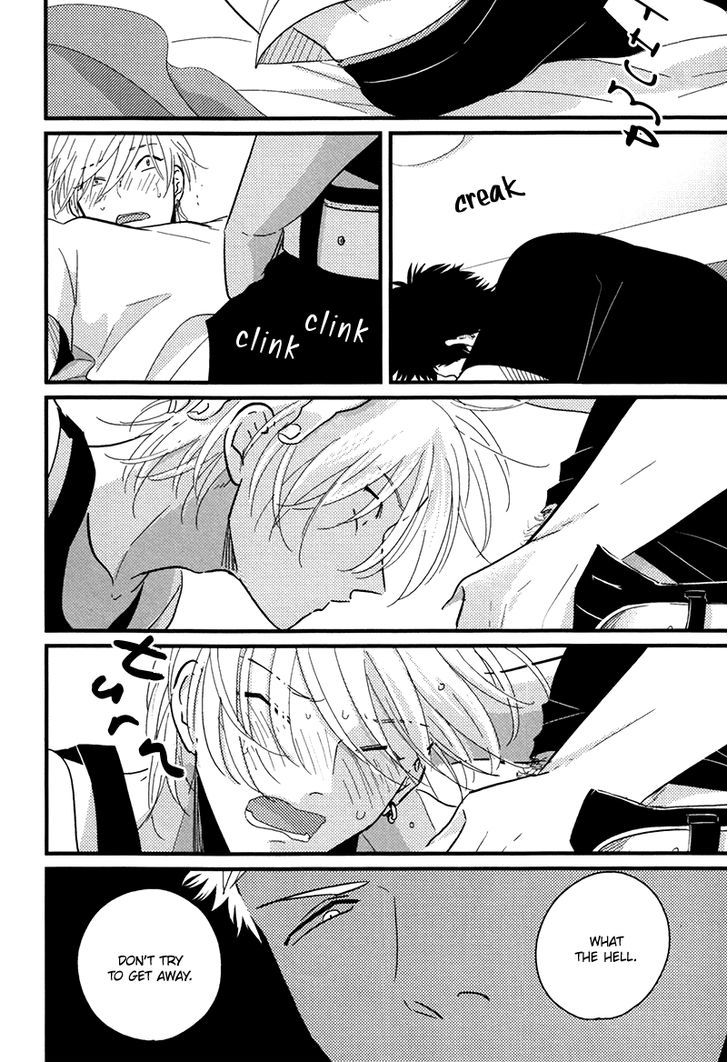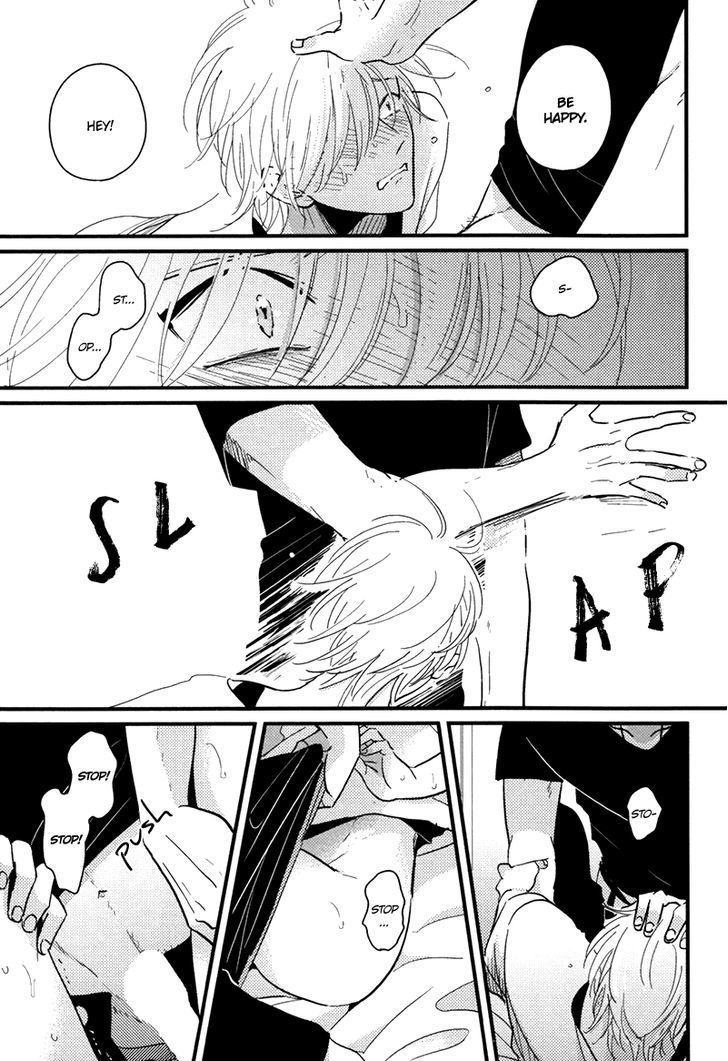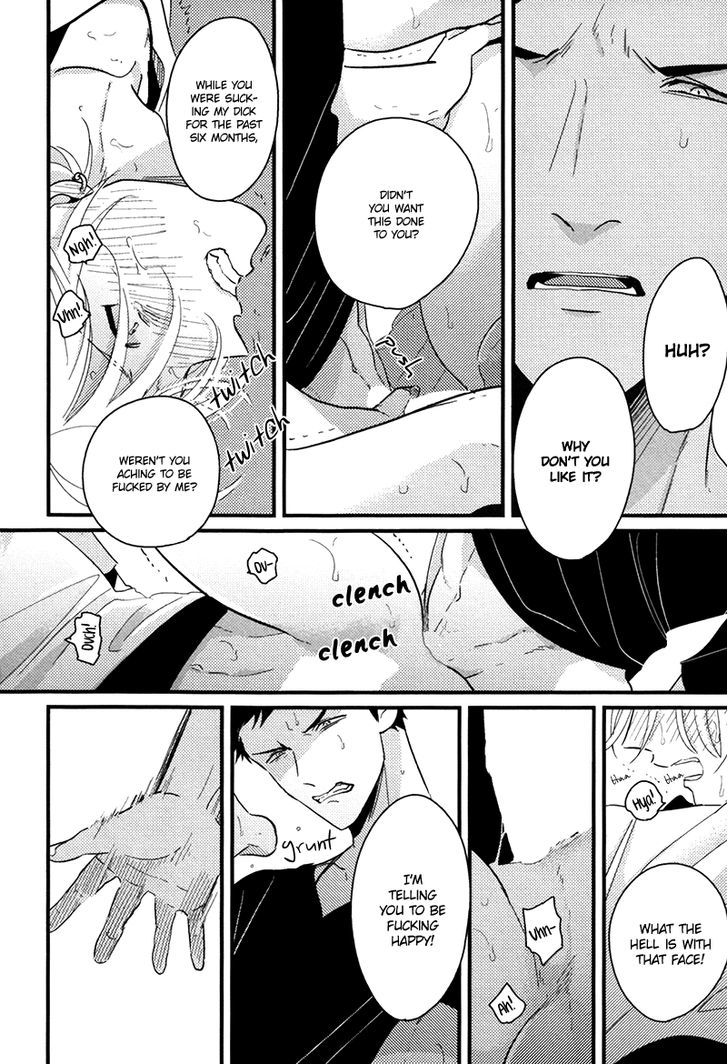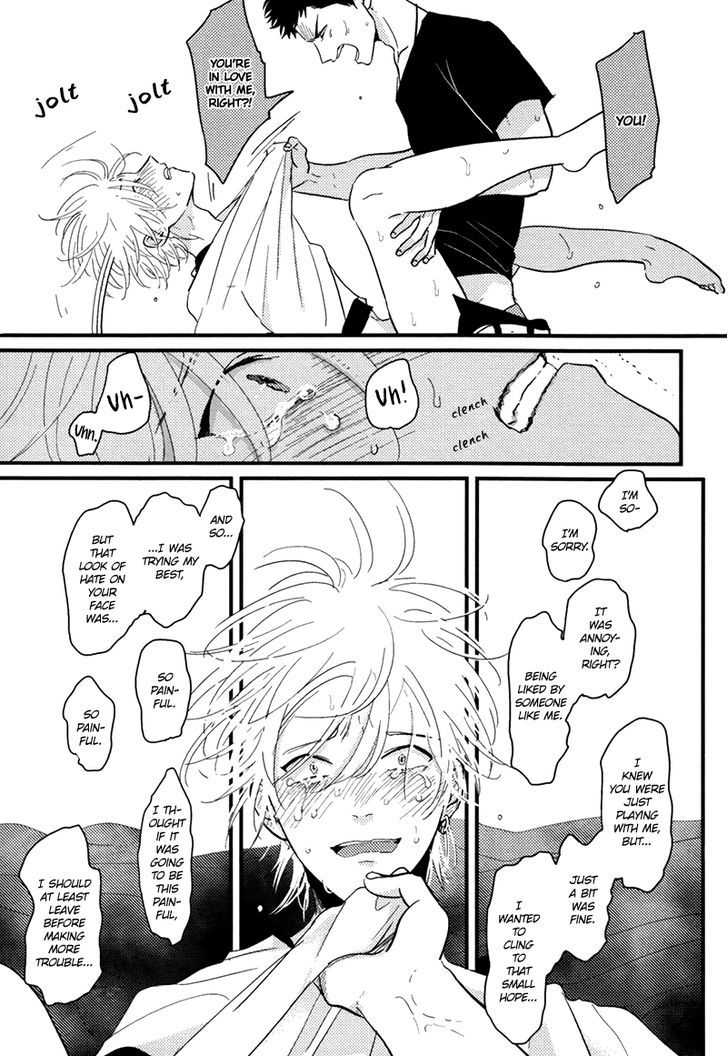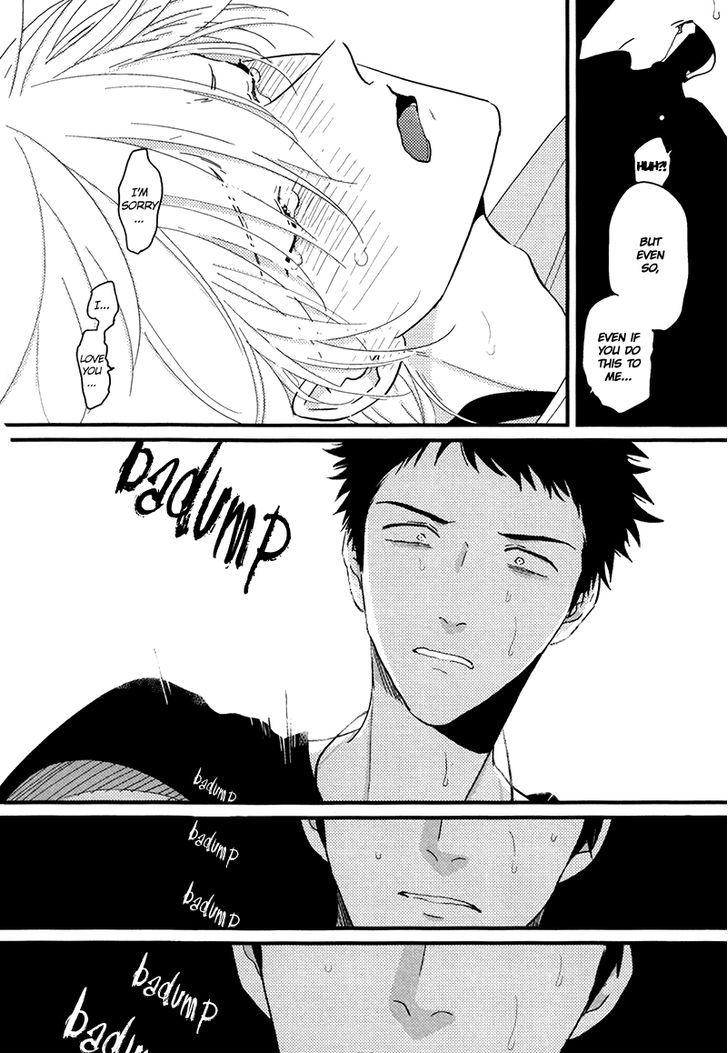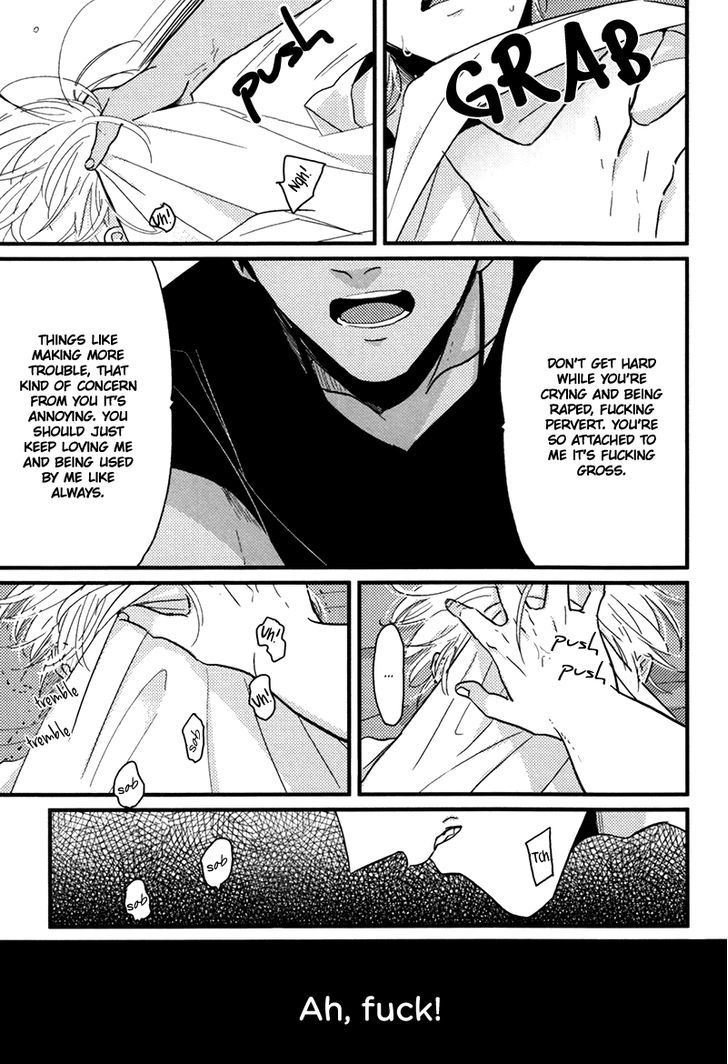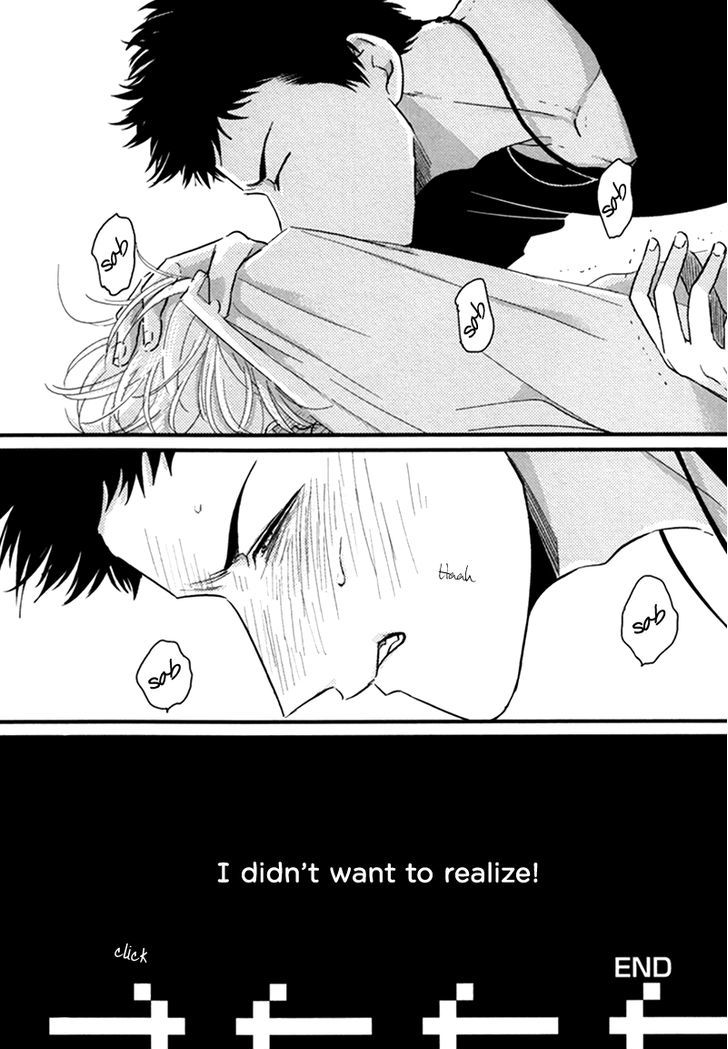 You need to login or register to bookmark/favorite this content.