Manga: Sakitcho Dakedemo; Even Just the Tip; Les Sciences et les Fantaisies; Sakiccho dake demo; Sakiccho Dakedemo; さきっちょだけでも
Mangaka: Tojitsuki Hajime
Language: English
Plot: 1. Okuyami Moushiagemasu (Please Accept My Condolences)
A rapper pays a visit to the DJ whom his deceased DJ partner has recommended and ends up at a maid café.
2. Waterproof
3. Waterproof the Two of Them After That
4. Underground
After ten years, a photographer is suddenly reunited with his inspiration and role model, a talented fellow student from his college days, only to find out that the object of his admiration has quit. What could have happened?
5. Kanojo wa Shinda (She Died)
One week after she died, her half-brother visits the man whose place she freeloaded at.
6. Les Sciences et les Fantaisies
When salesman Yoroizuka runs into his ex-boyfriend Tatemichi Koreeda, he's uncomfortable. But Koreeda gets Yoroizuka assigned to help him in the lab, and Yoroizuka starts to remember all the good times he had with the unromantic mad scientist. If only he could remember why they broke up…
7. Sakitcho Dakedemo (Even Just the Tip)
A talented art student, despairing with his creativity drying up, spies a ramen shop worker in a street and accidentally catches a glimpse of an intriguing tattoo on the shop worker's nape. This intrigues him to visit the ramen shop next night where he finds himself talking to the shop worker. More often they meet and talk, wilder his fantasies become, blurring a line between reality and fantasy.

Sakitcho Dakedemo Chapter 1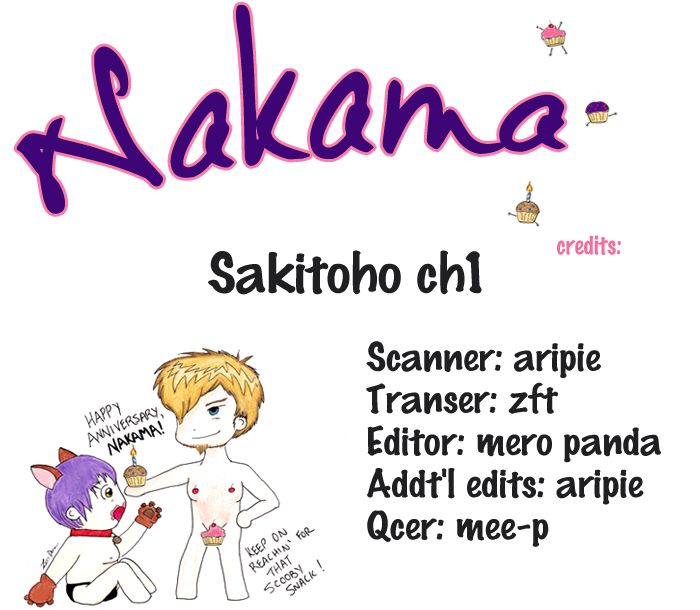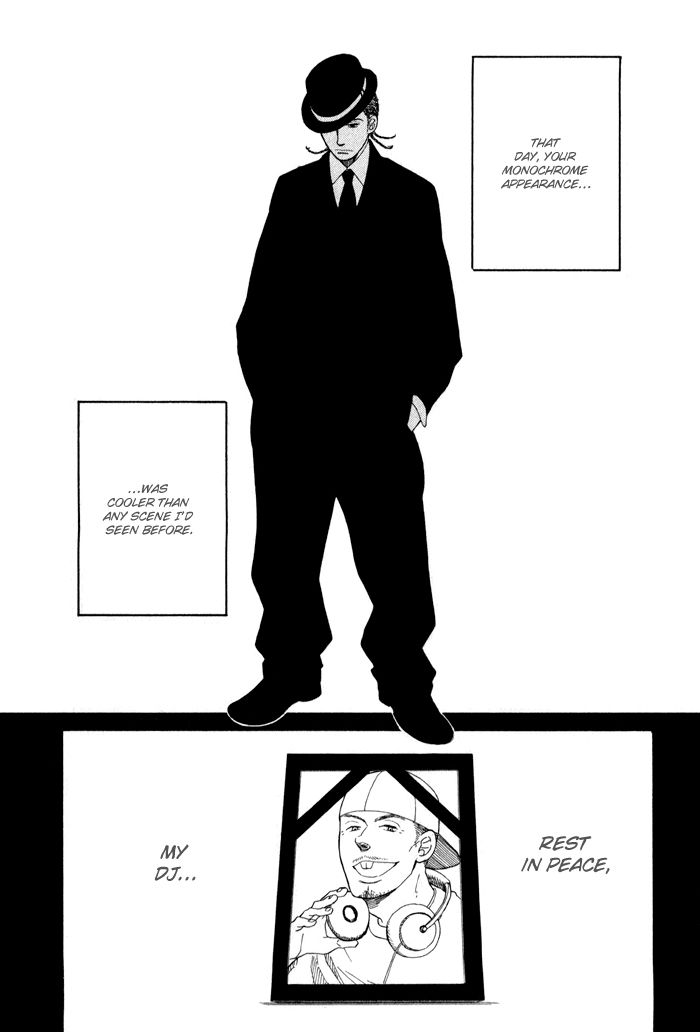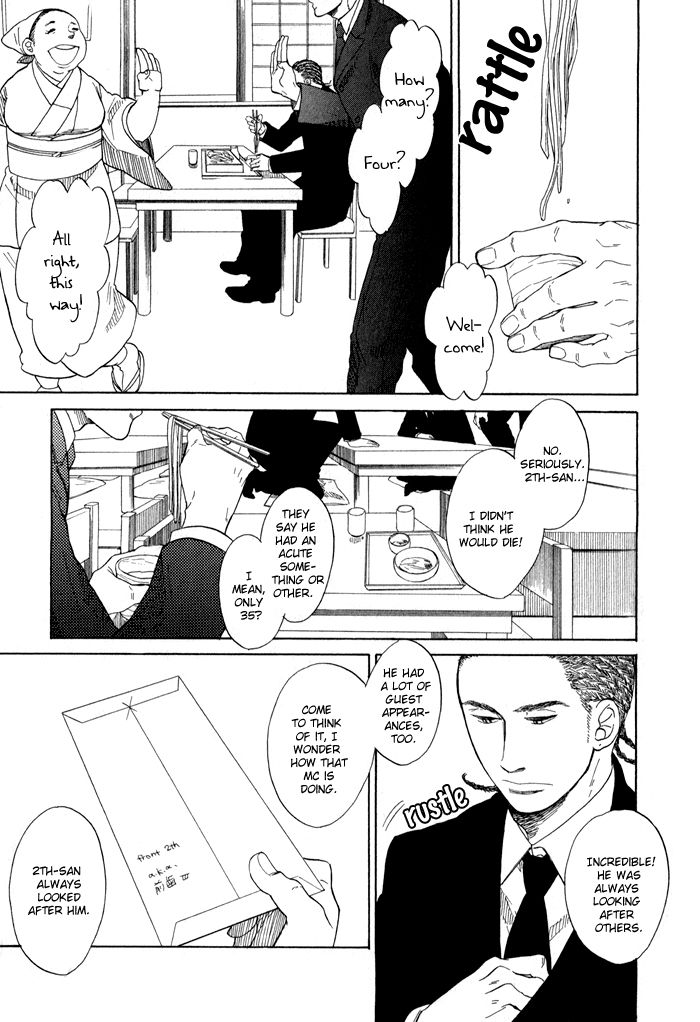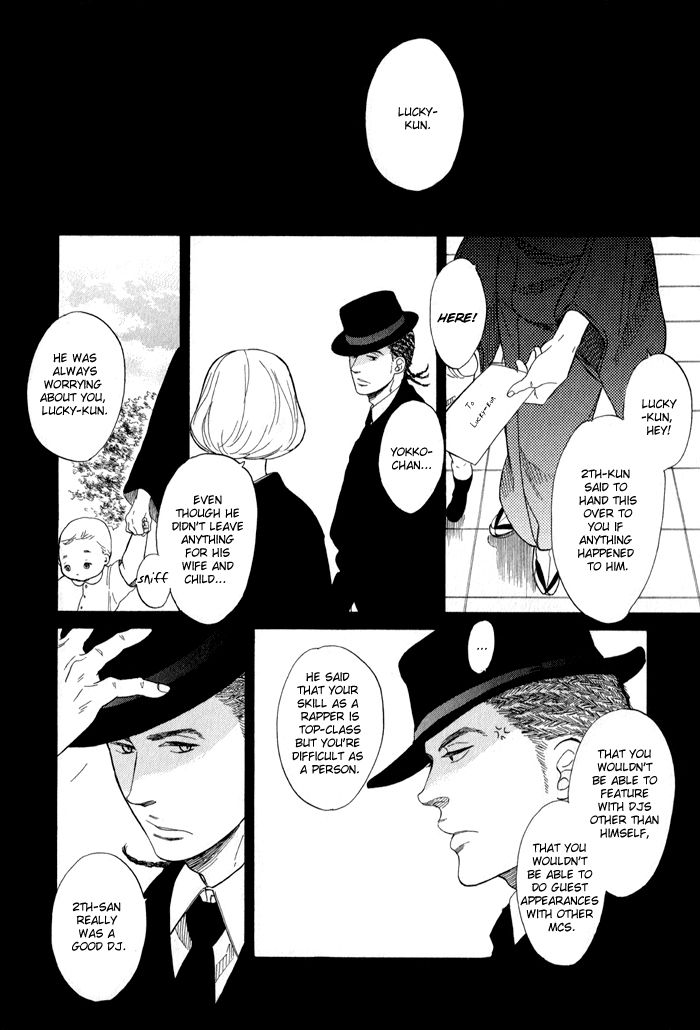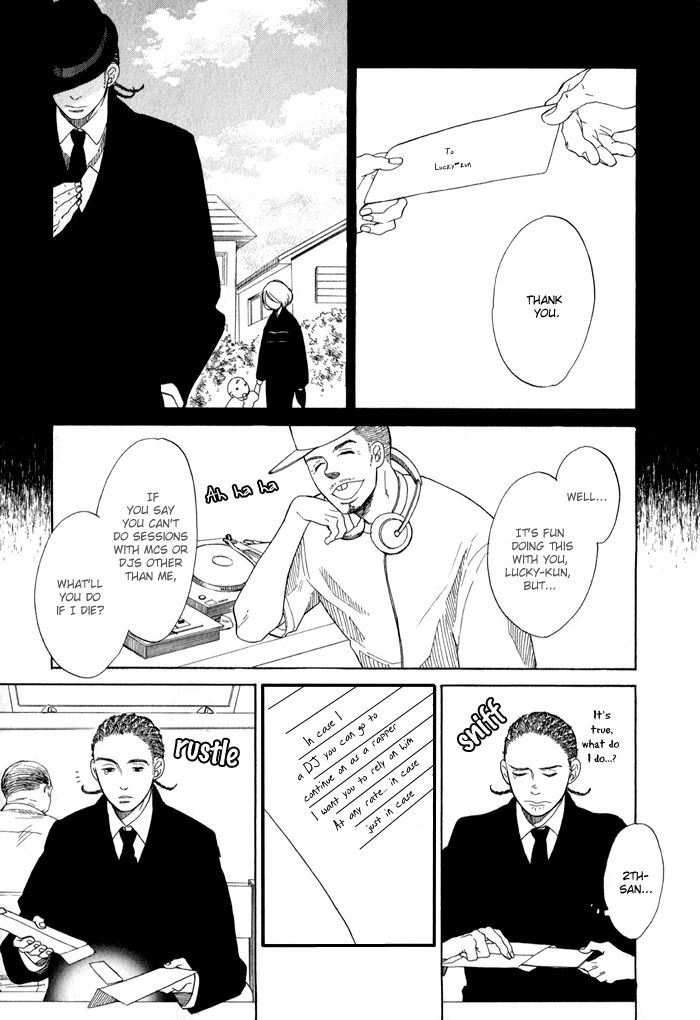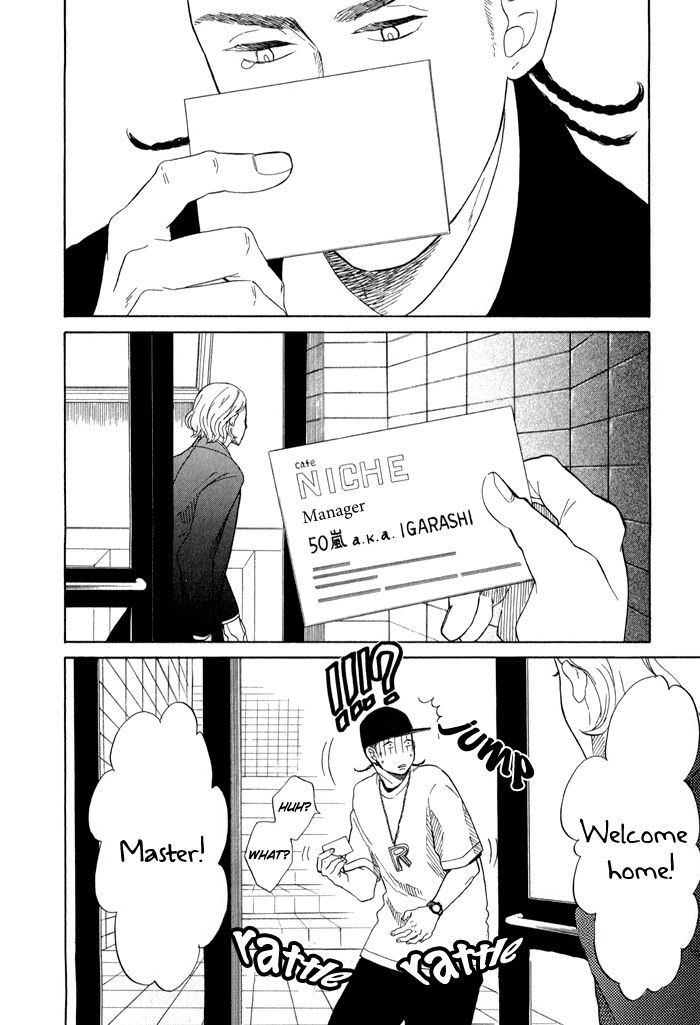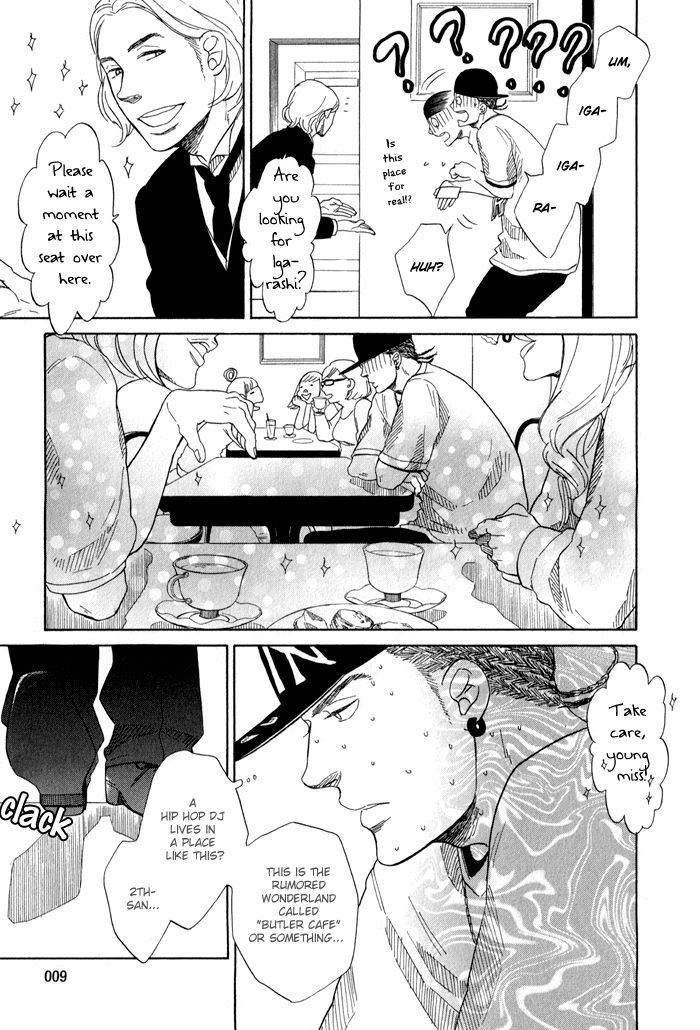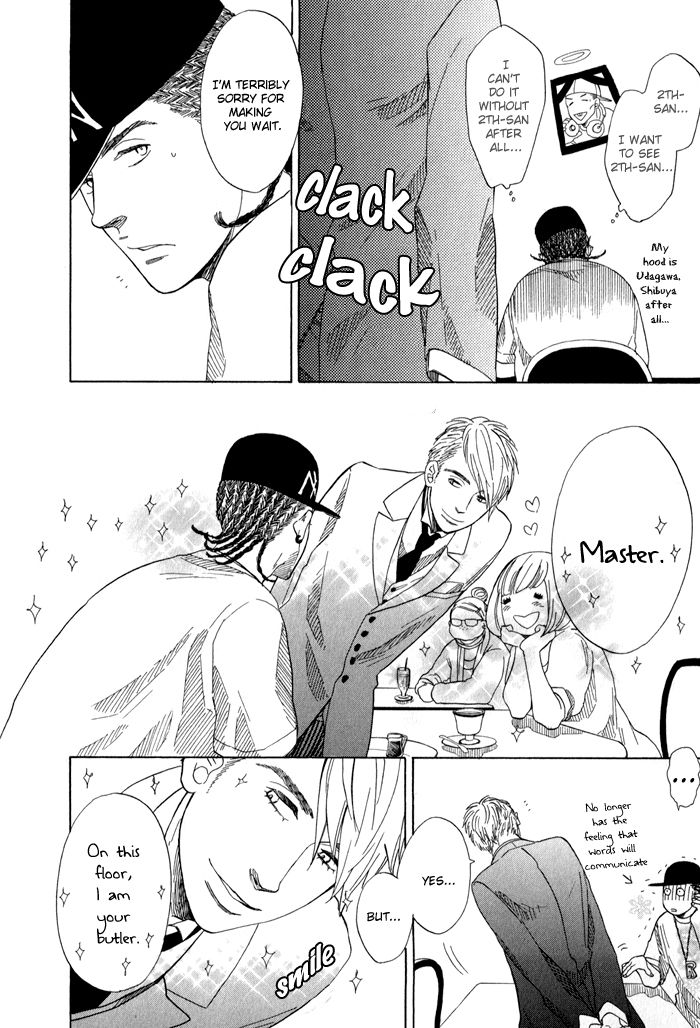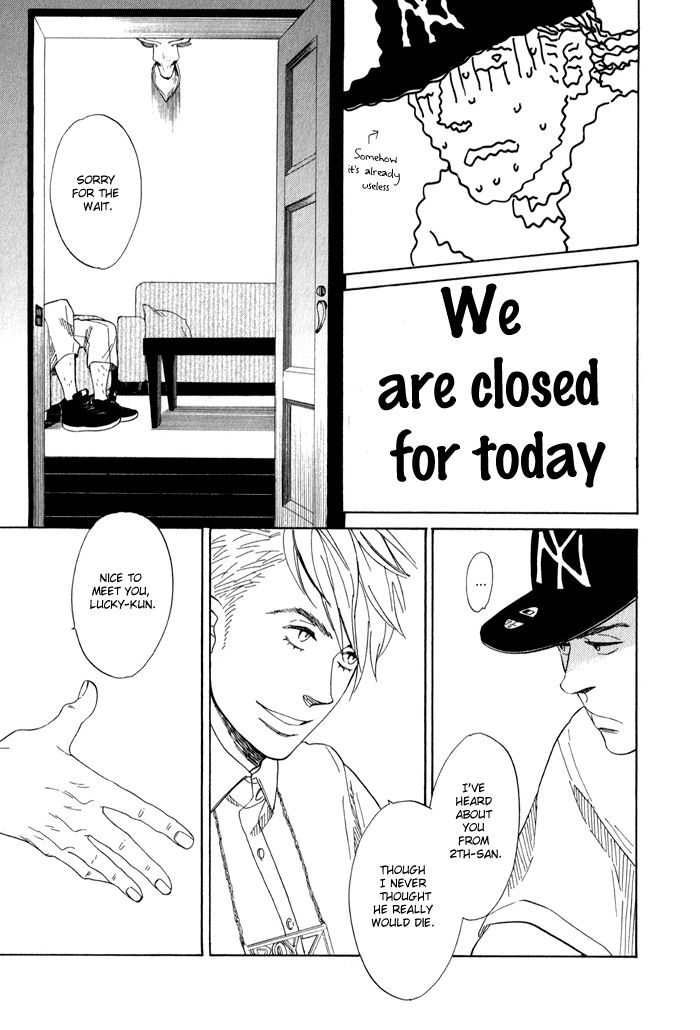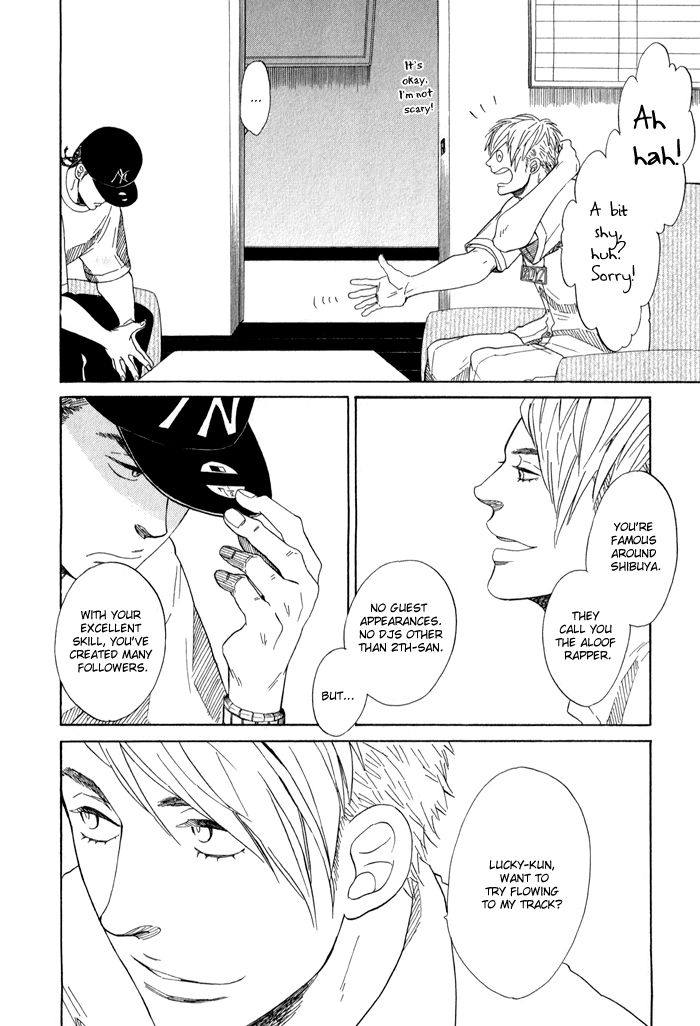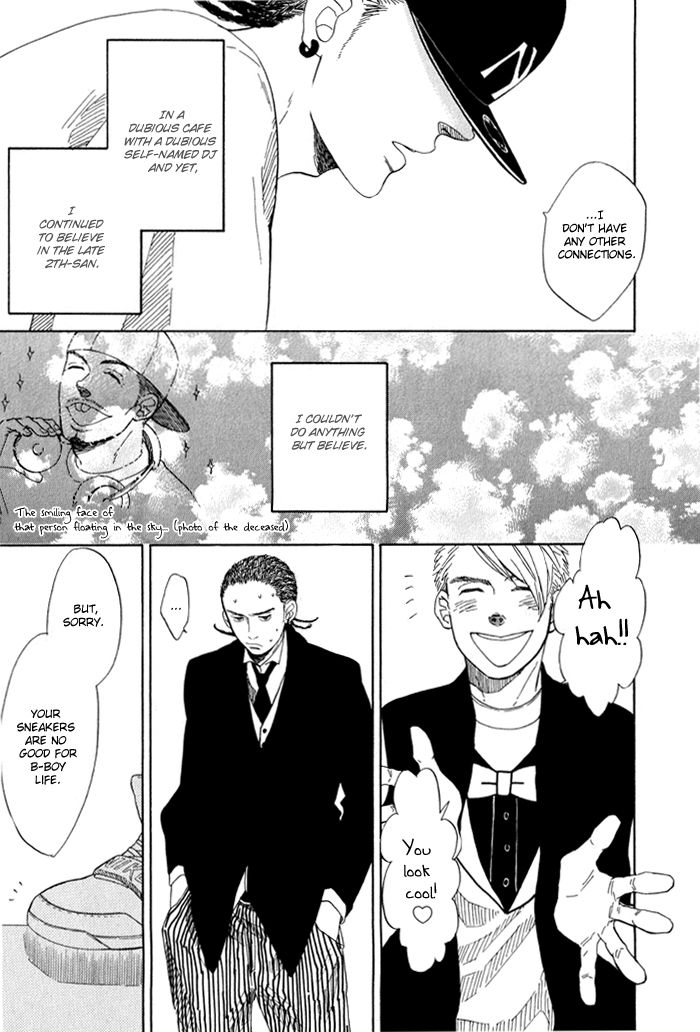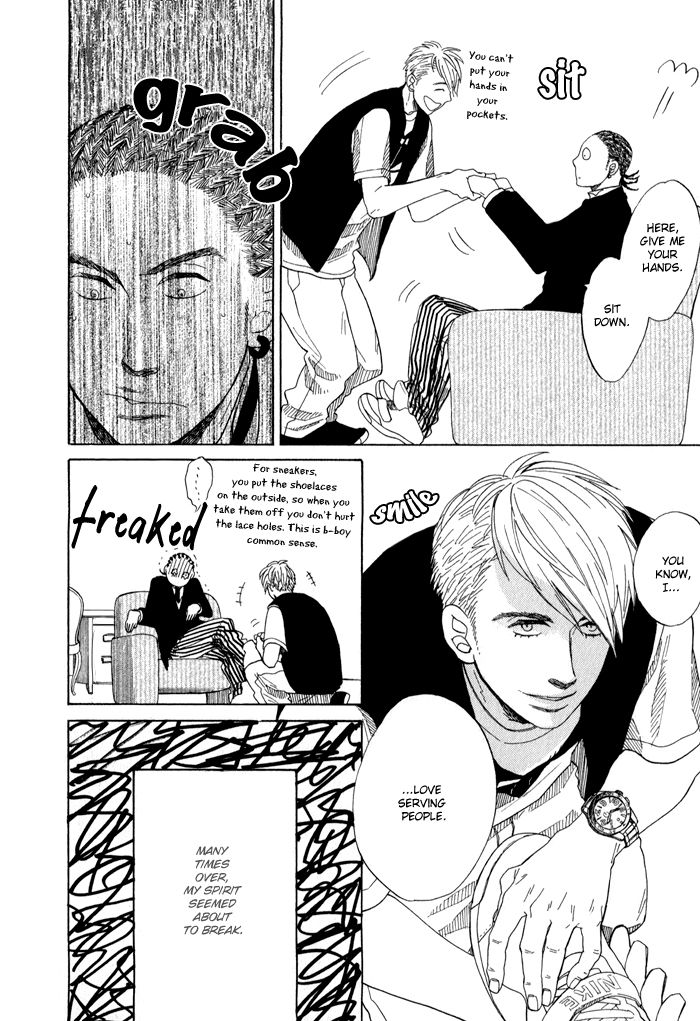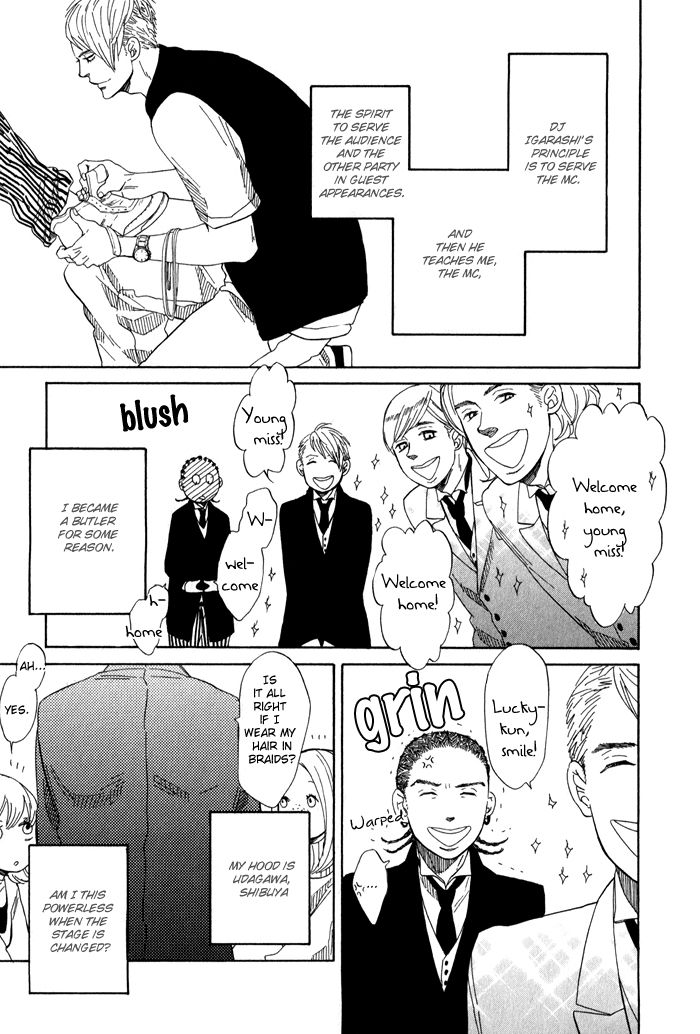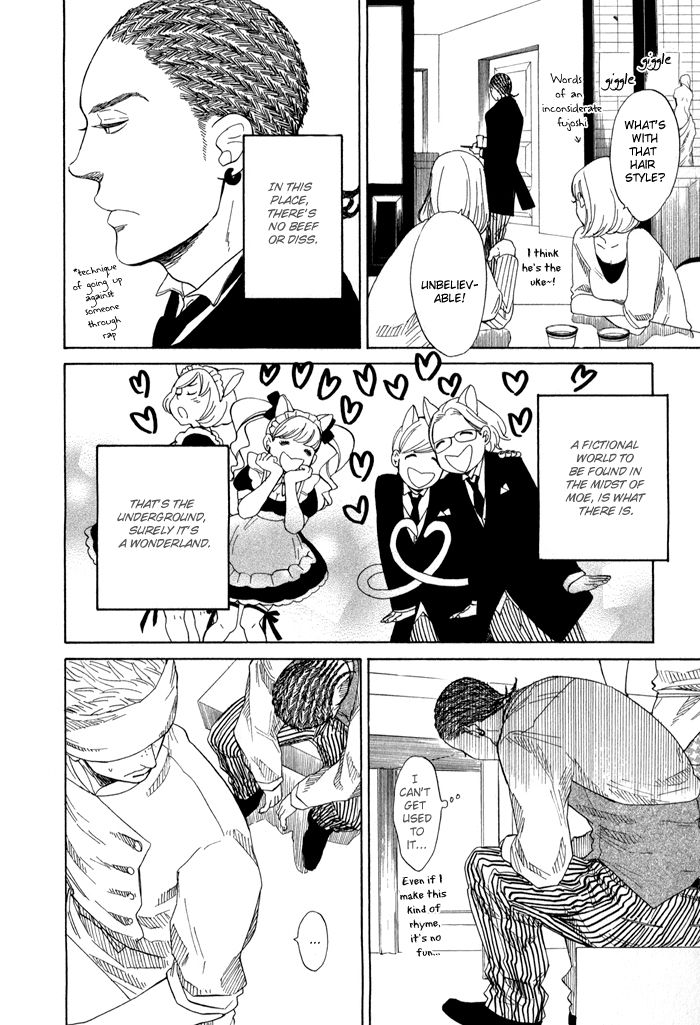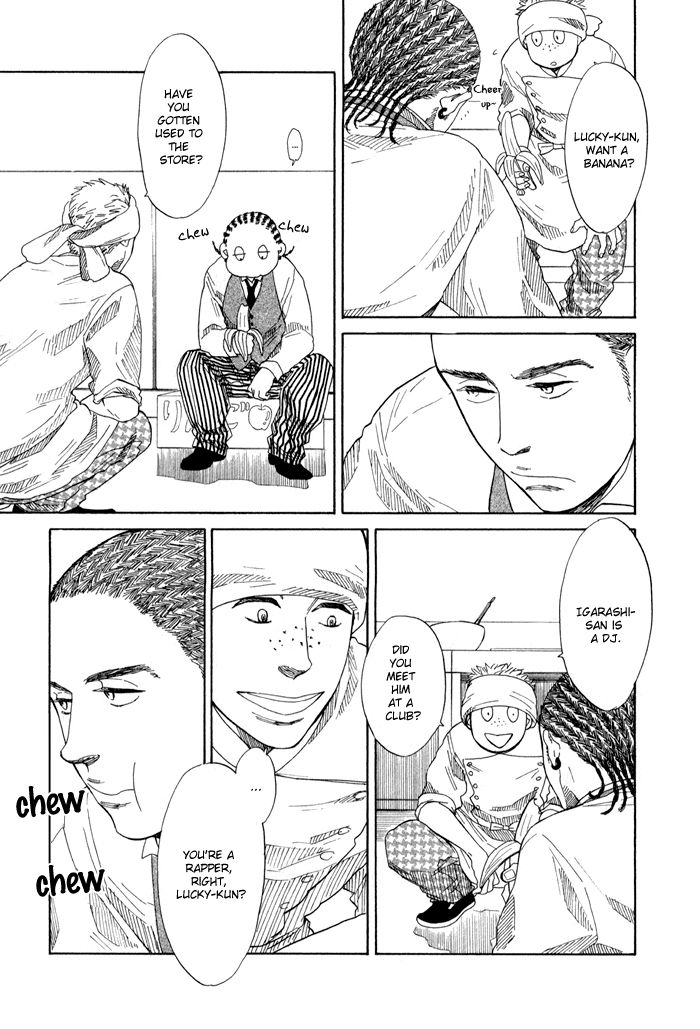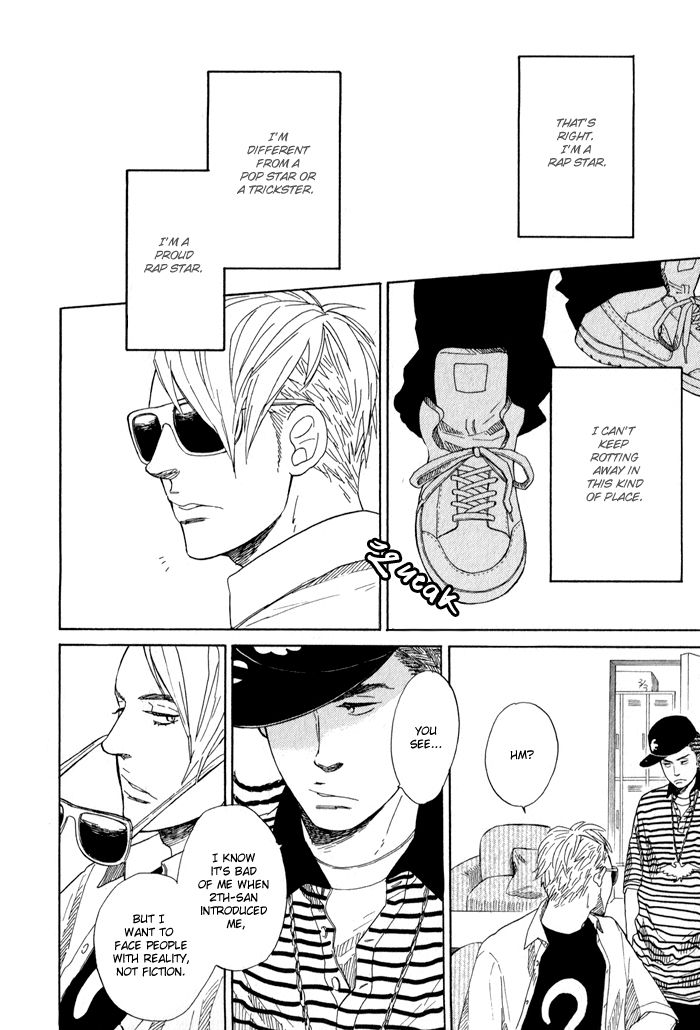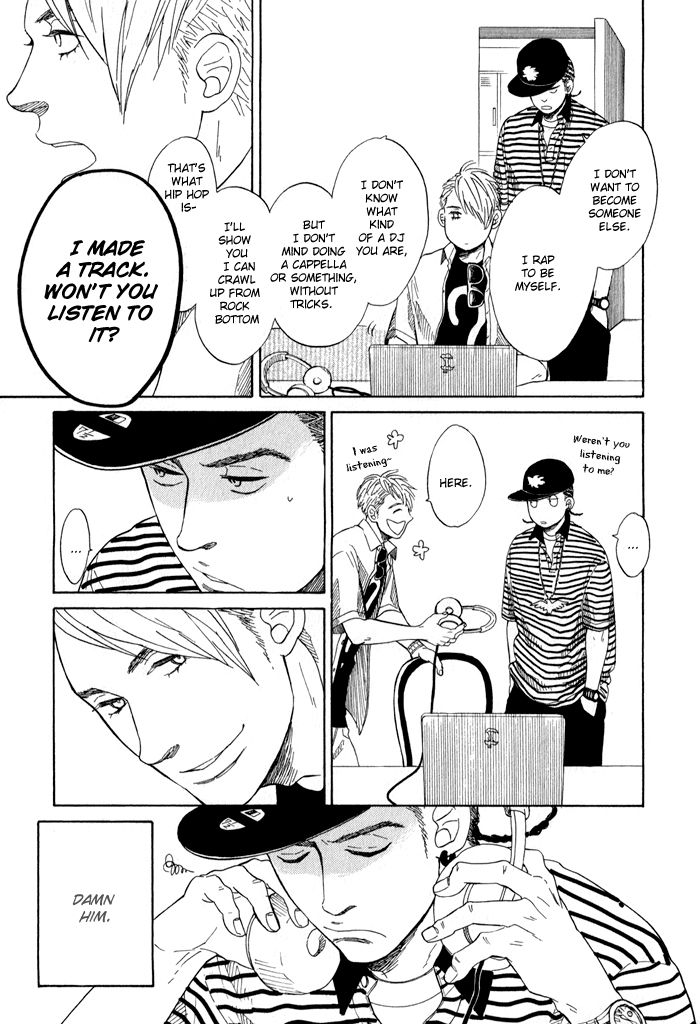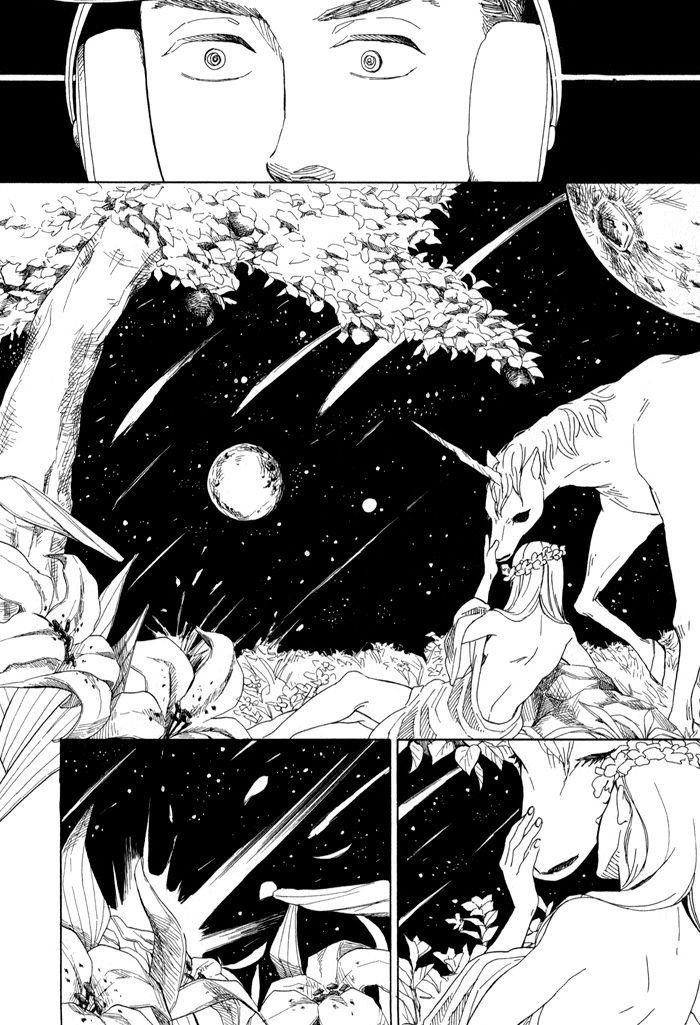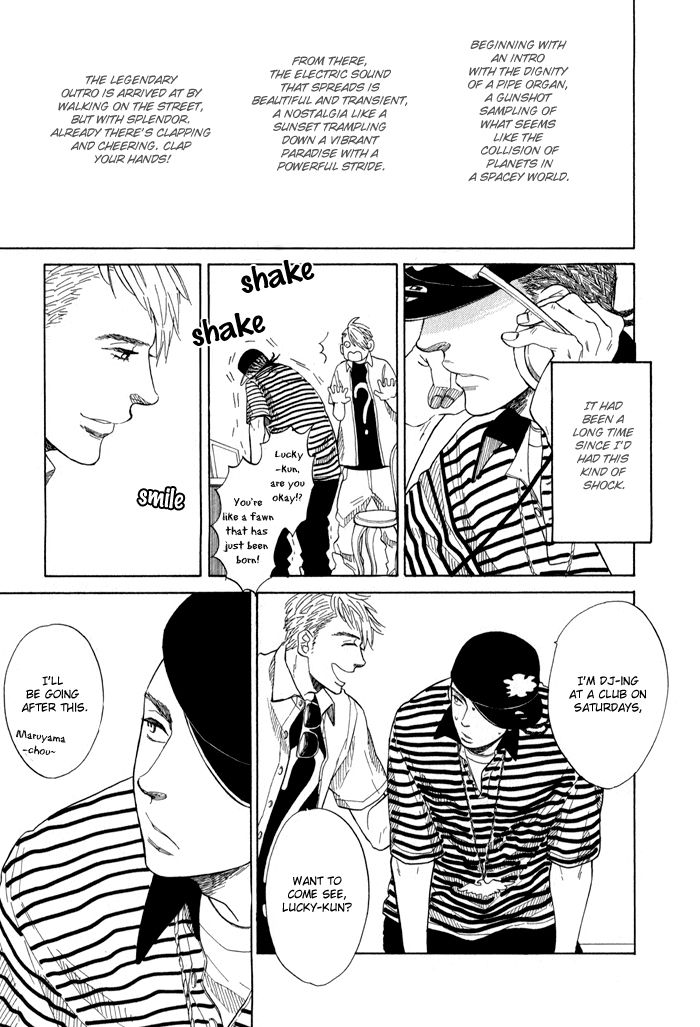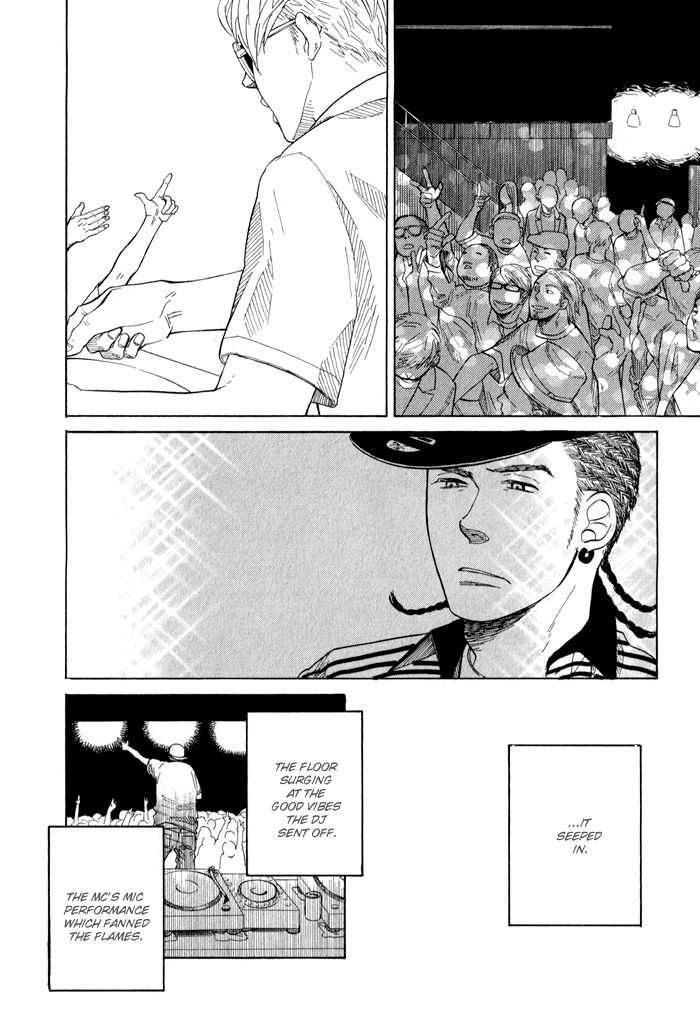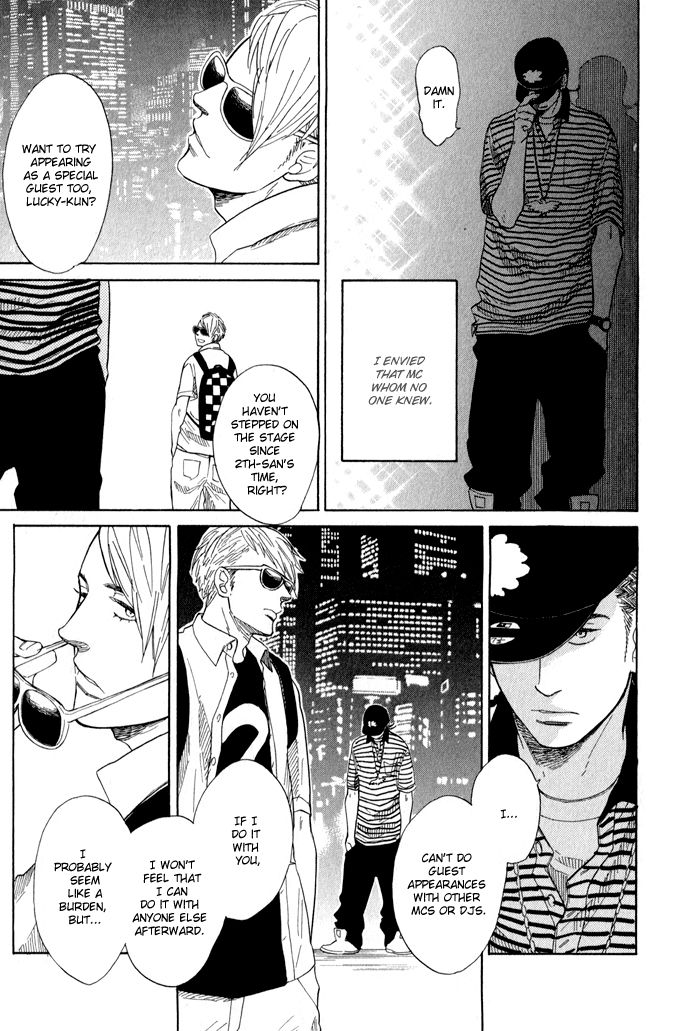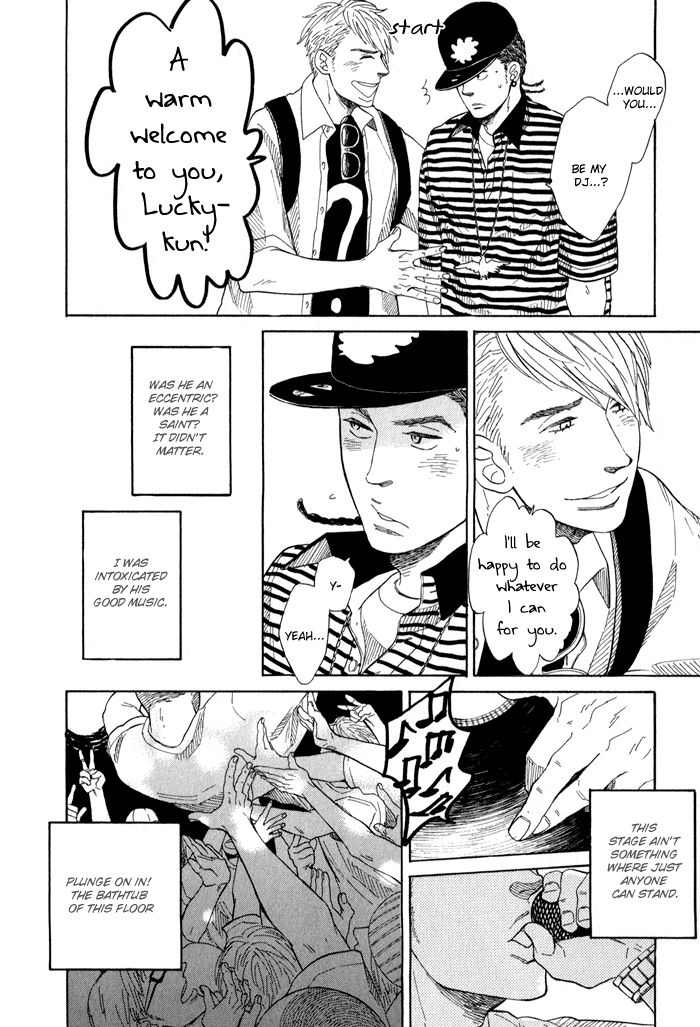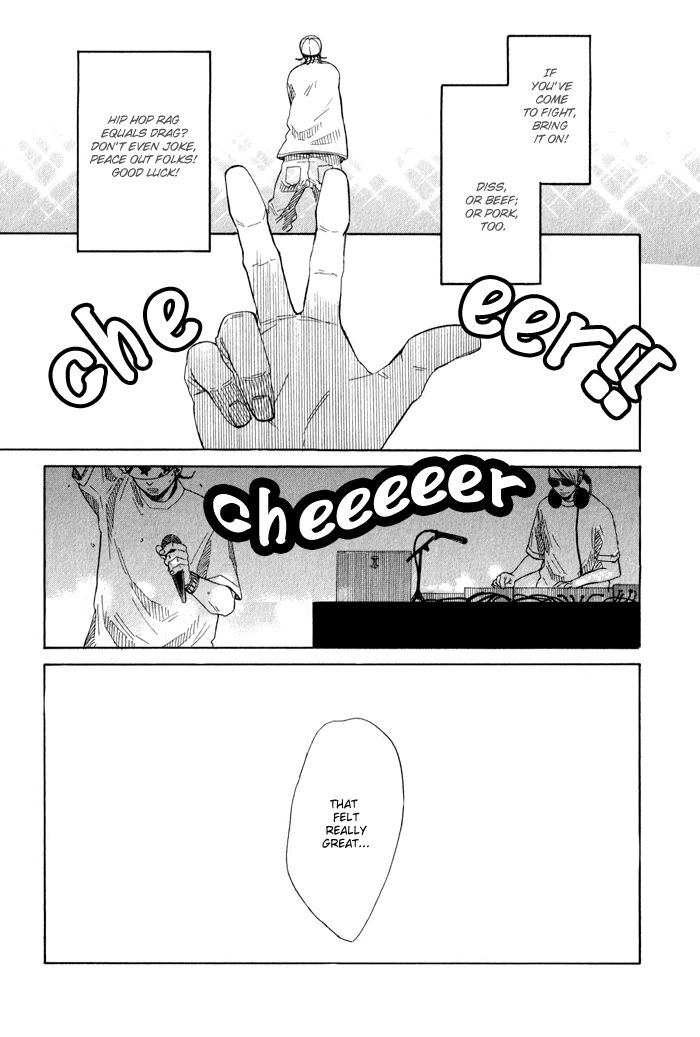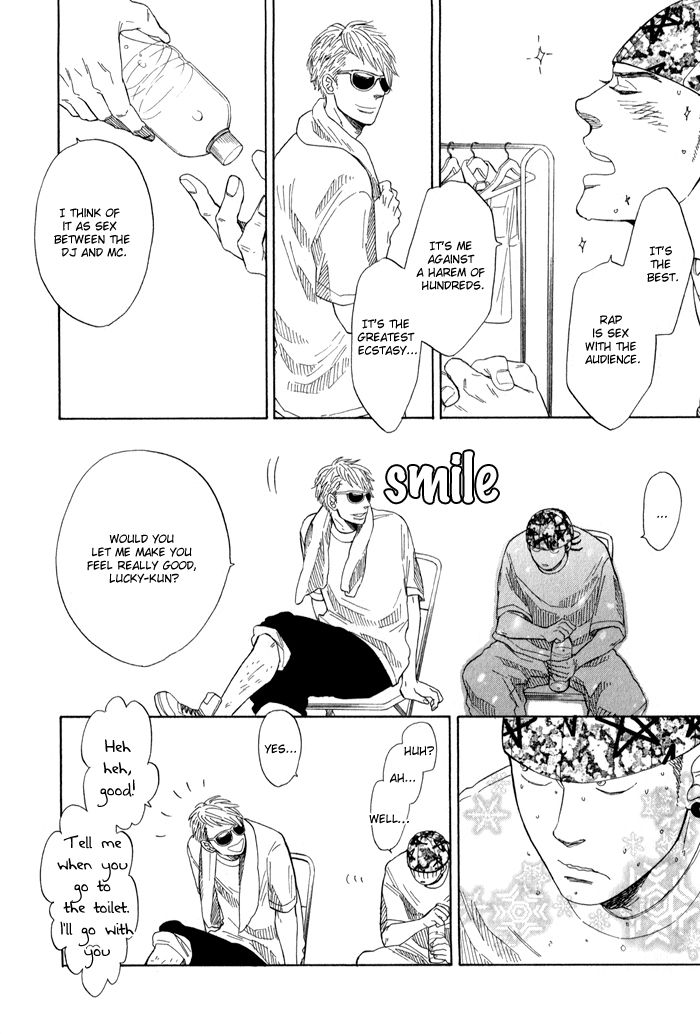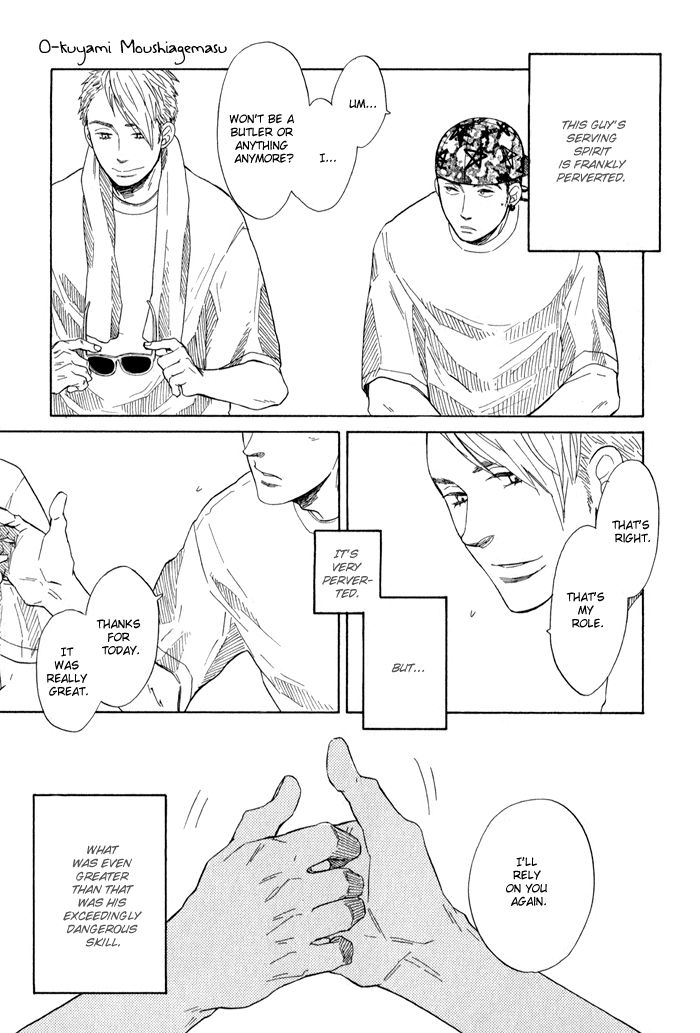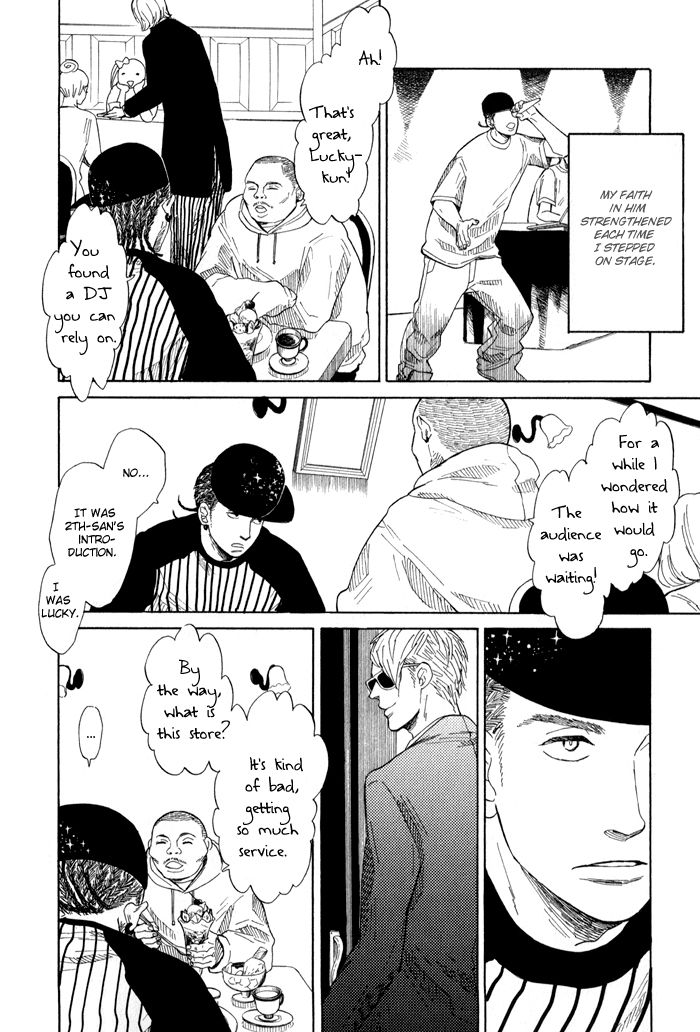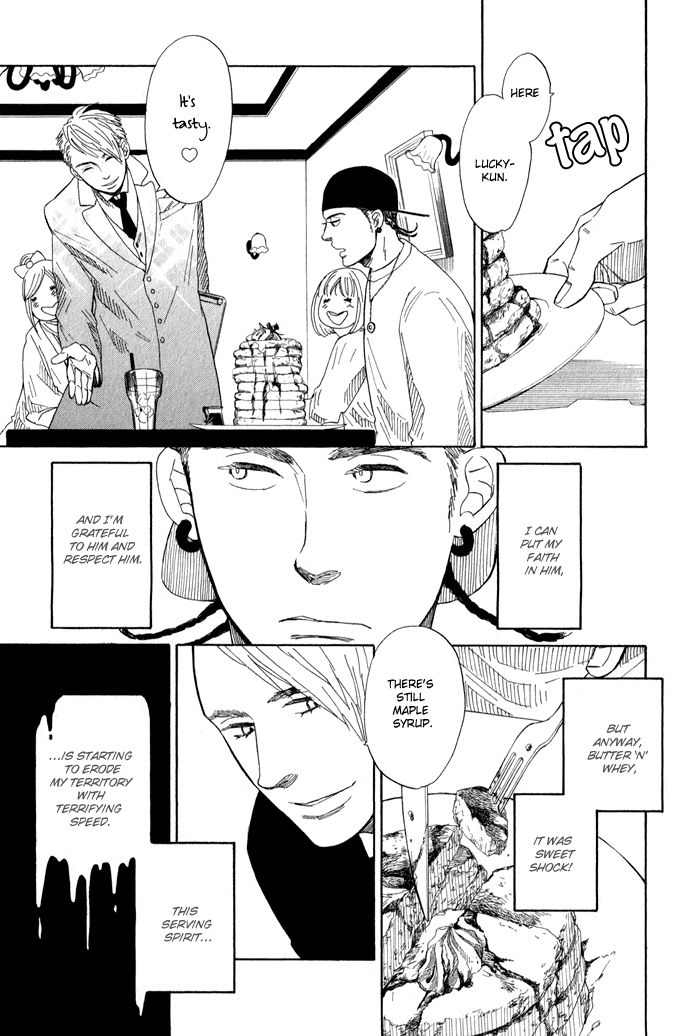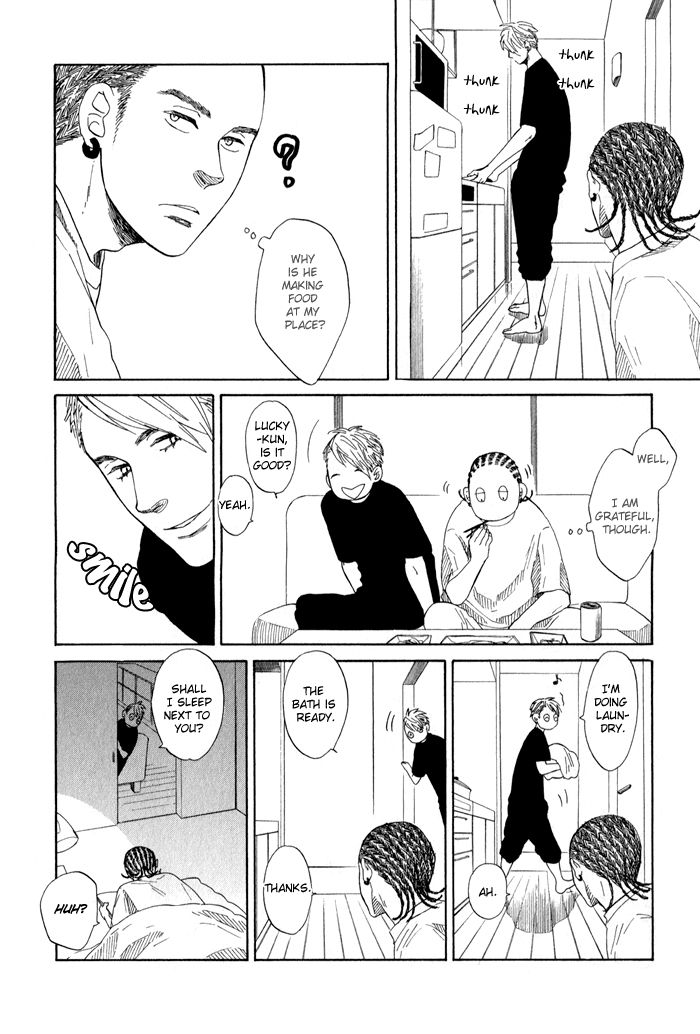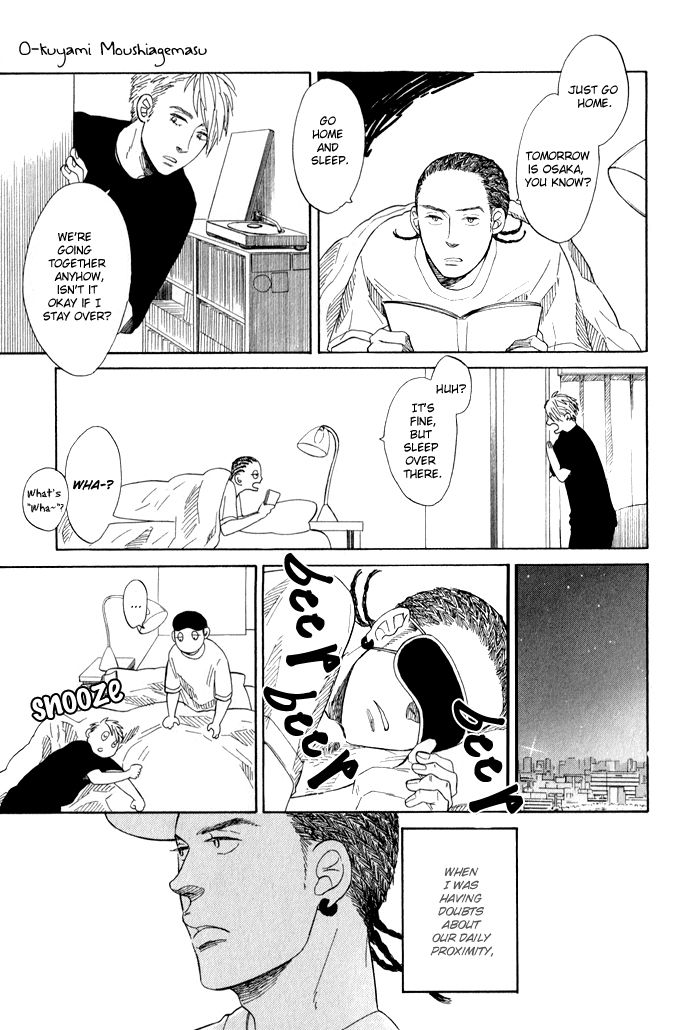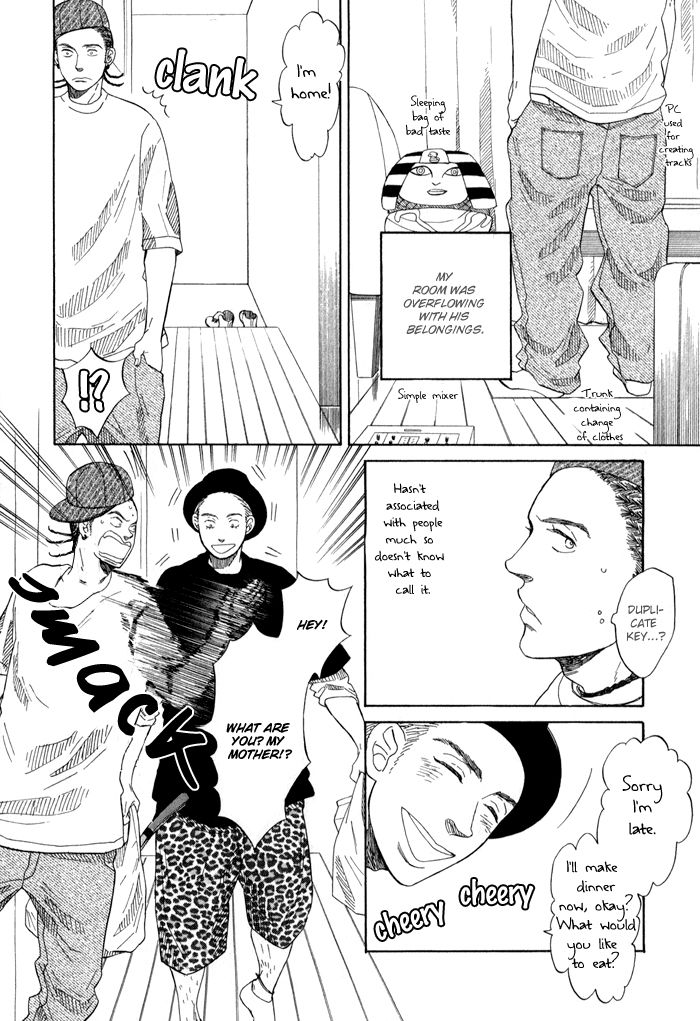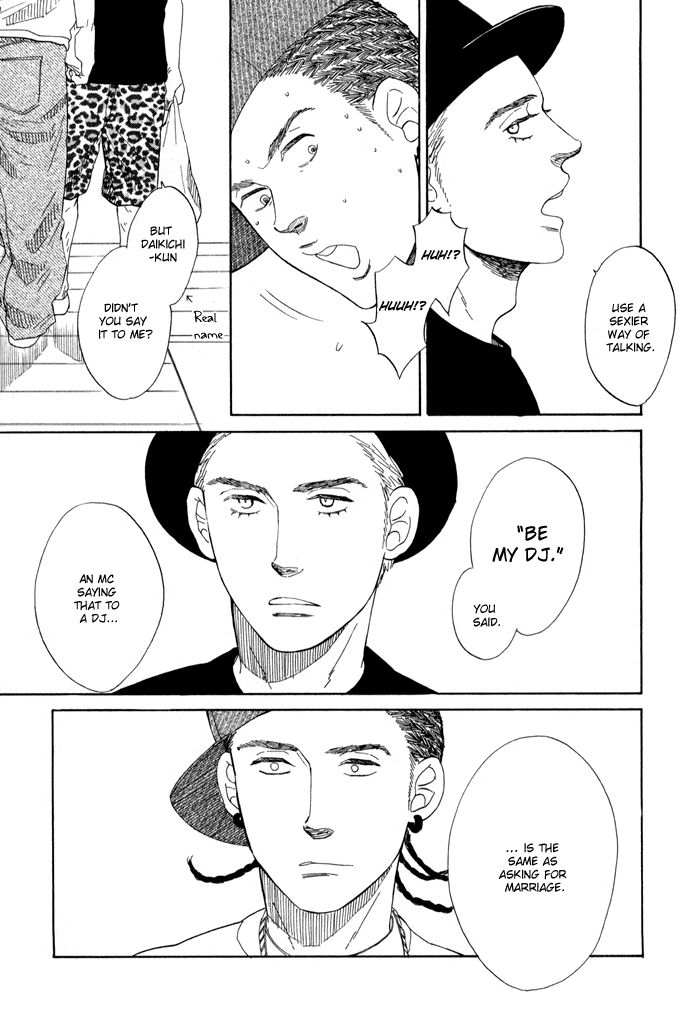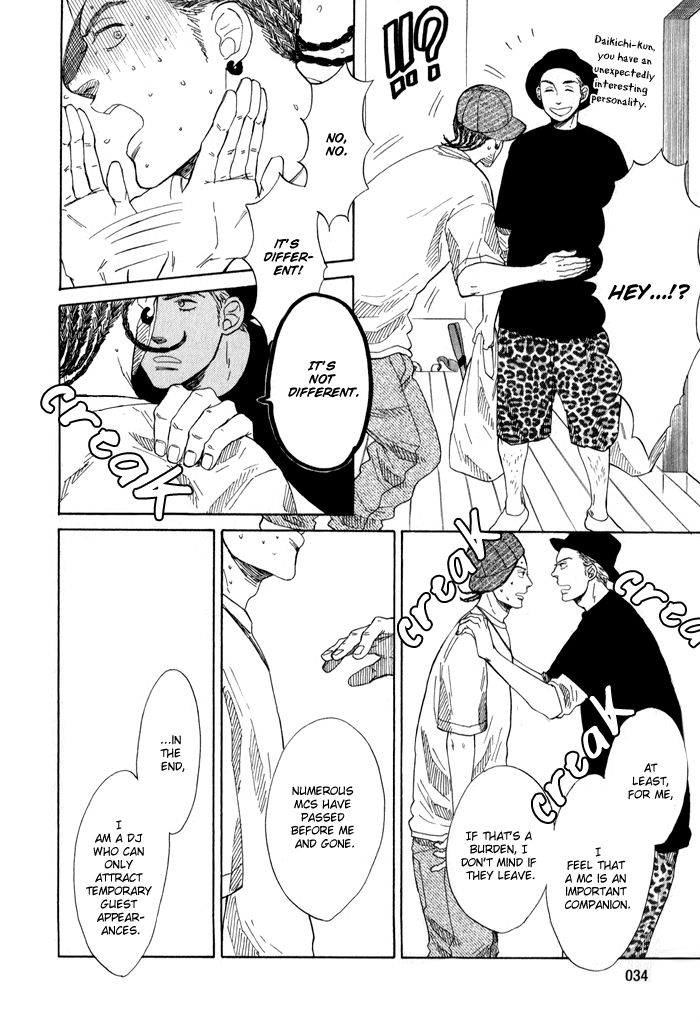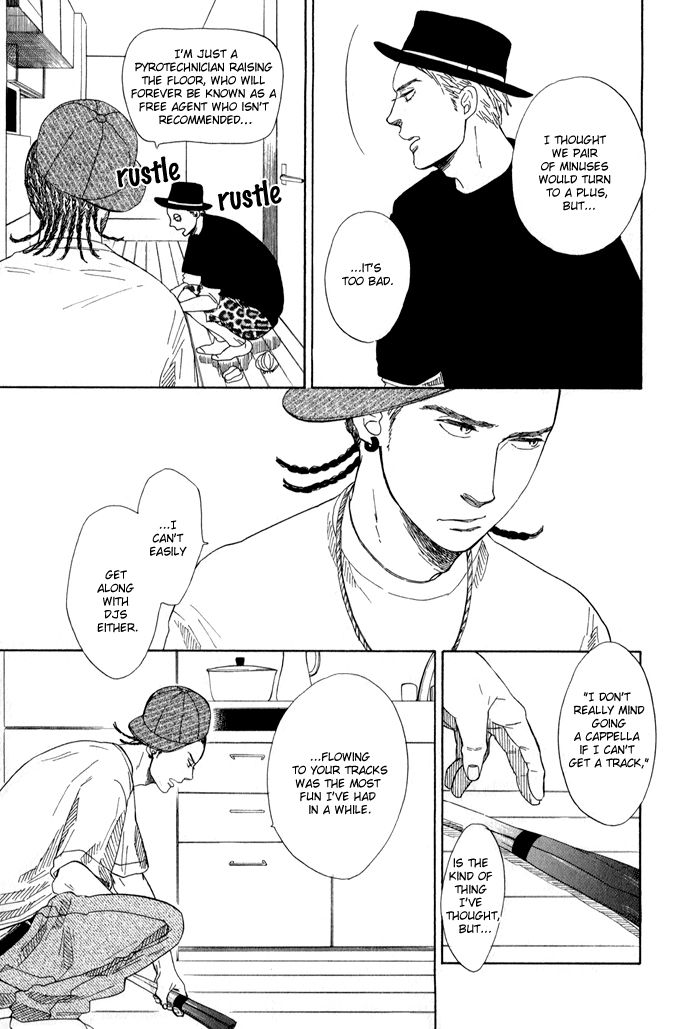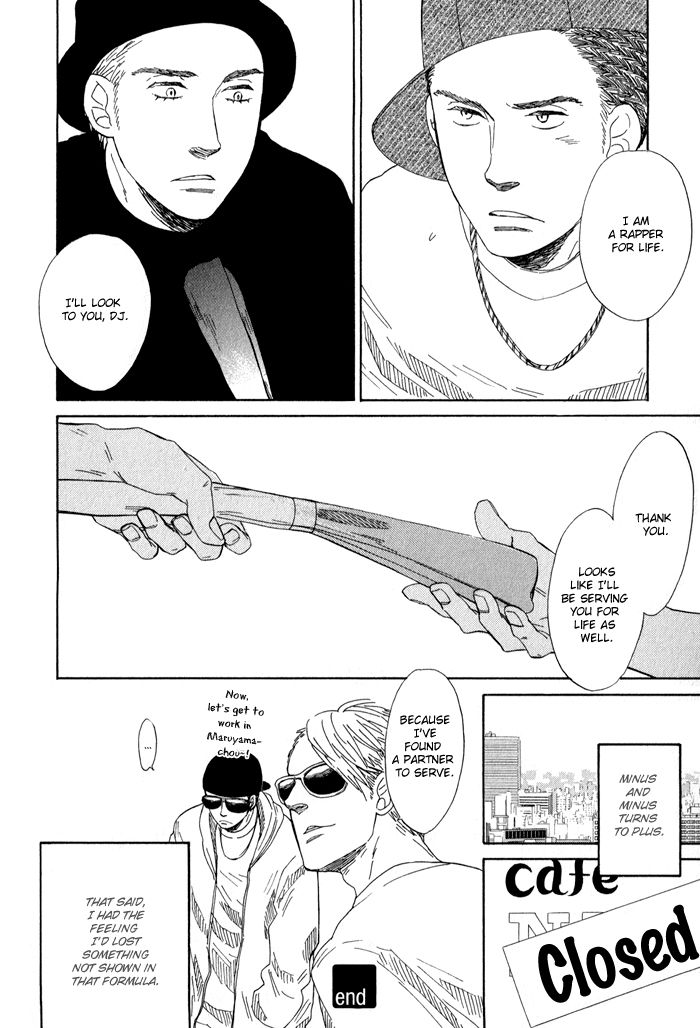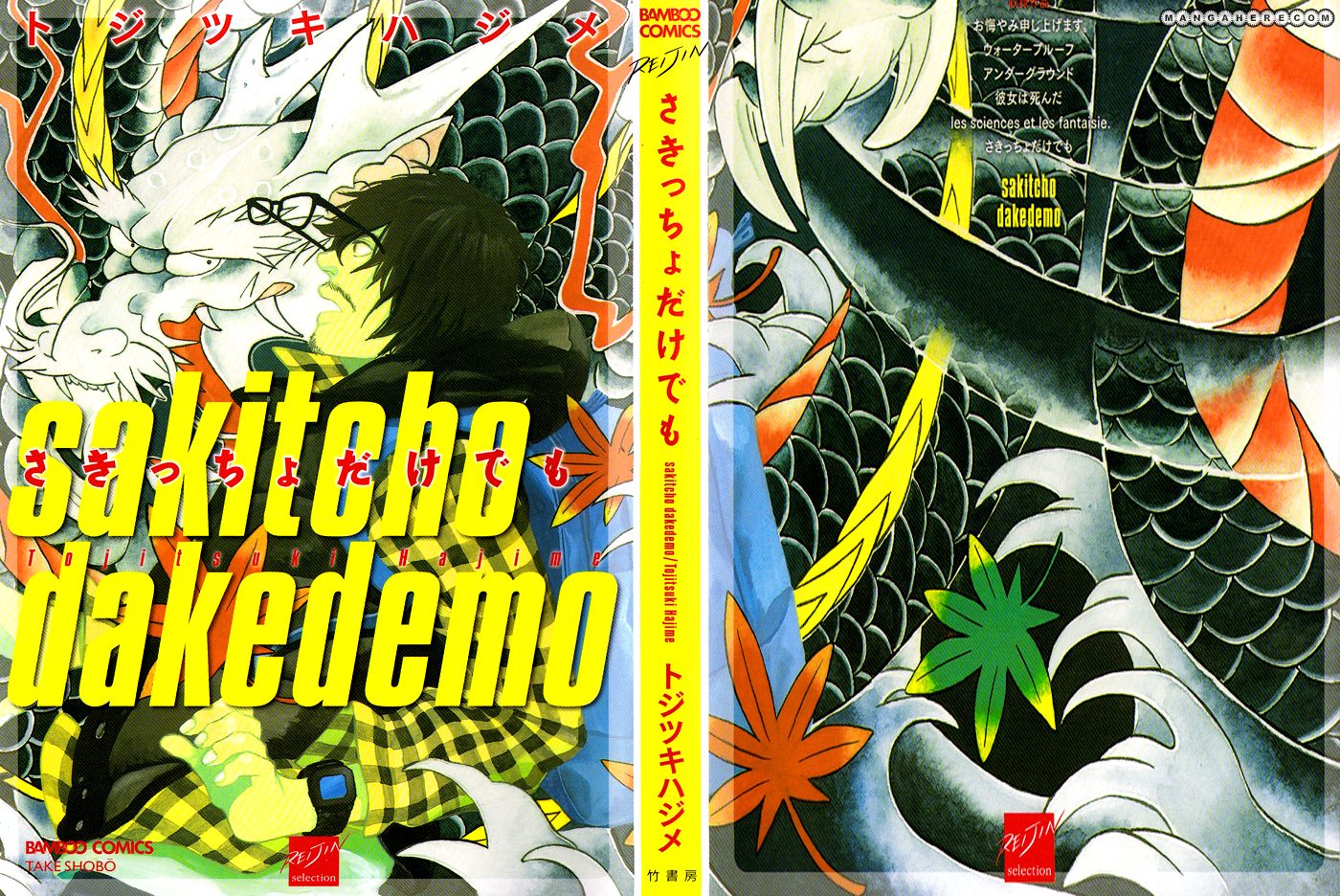 You need to login or register to bookmark/favorite this content.