Doujinshi: Innamoerati – One Piece Dj
Author: Shijo Tril x Tril (Mayama Mirai)
Language: Japanese
Plot: Useless fact time! The title of this doujinshi is a play off of the Italian word 'innamorati', which means 'lovers'. Specifically, innamorati were "stock characters", or specific roles played in a form of old comedic theatre acting called 'commedia dell'arte'. What does it have to do with the story in this doujinshi? NOTHING.
So why is it called Innamoerati? Because in this book, Sanji finds a hobby store while shopping. There he finds a magical book that takes him into the amazing world of moe~. And IT'S AMAZING. For those that don't know what moe is, you can either read about it or accept this simple definition: moe is any trait or detail about anything ever that interests you, though sometimes it's used to describe something insanely cute or arousing.
After learning what moe is, Sanji heads back to the room that he and Zoro are sharing and he is hell-bent on turning Zoro on with his new knowledge of moe, going as far as use various tricks such as "soaked after being out in the rain" moe, "wearing an over-sized shirt" moe, "talking dirty while lifting up your shirt" moe. Whether it actually works in the end I… have no idea. But Sanji does get what he wants after a lot some effort.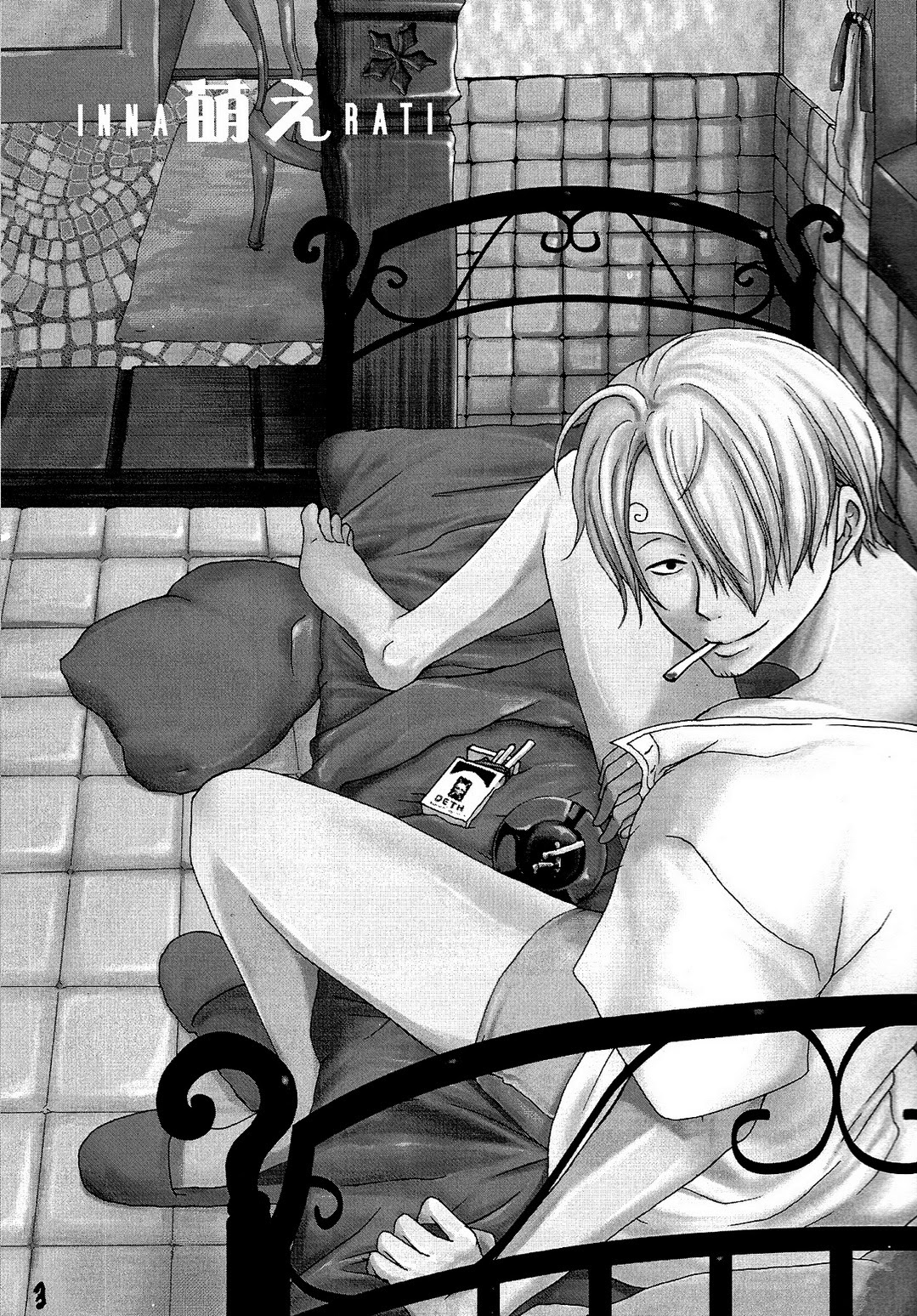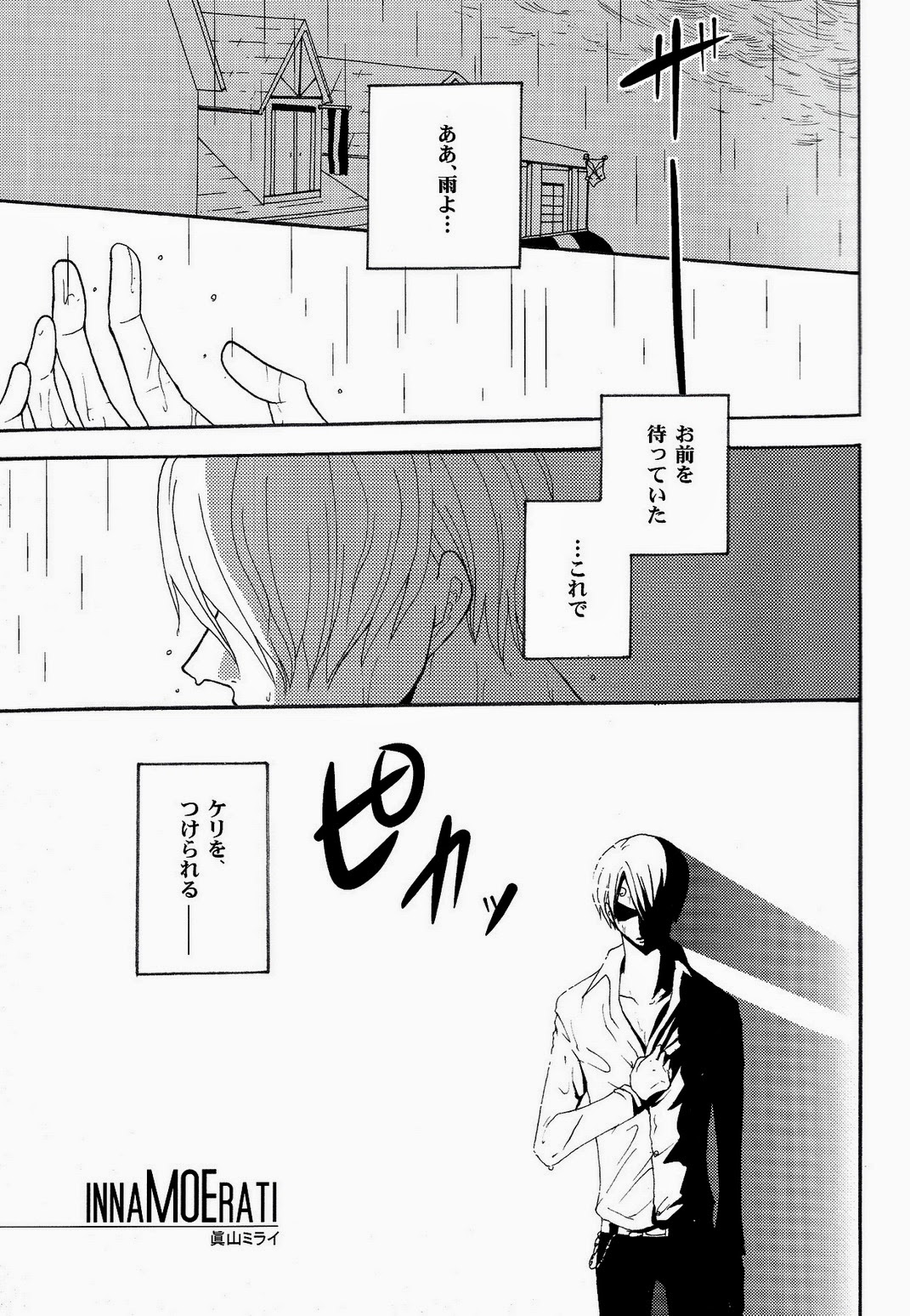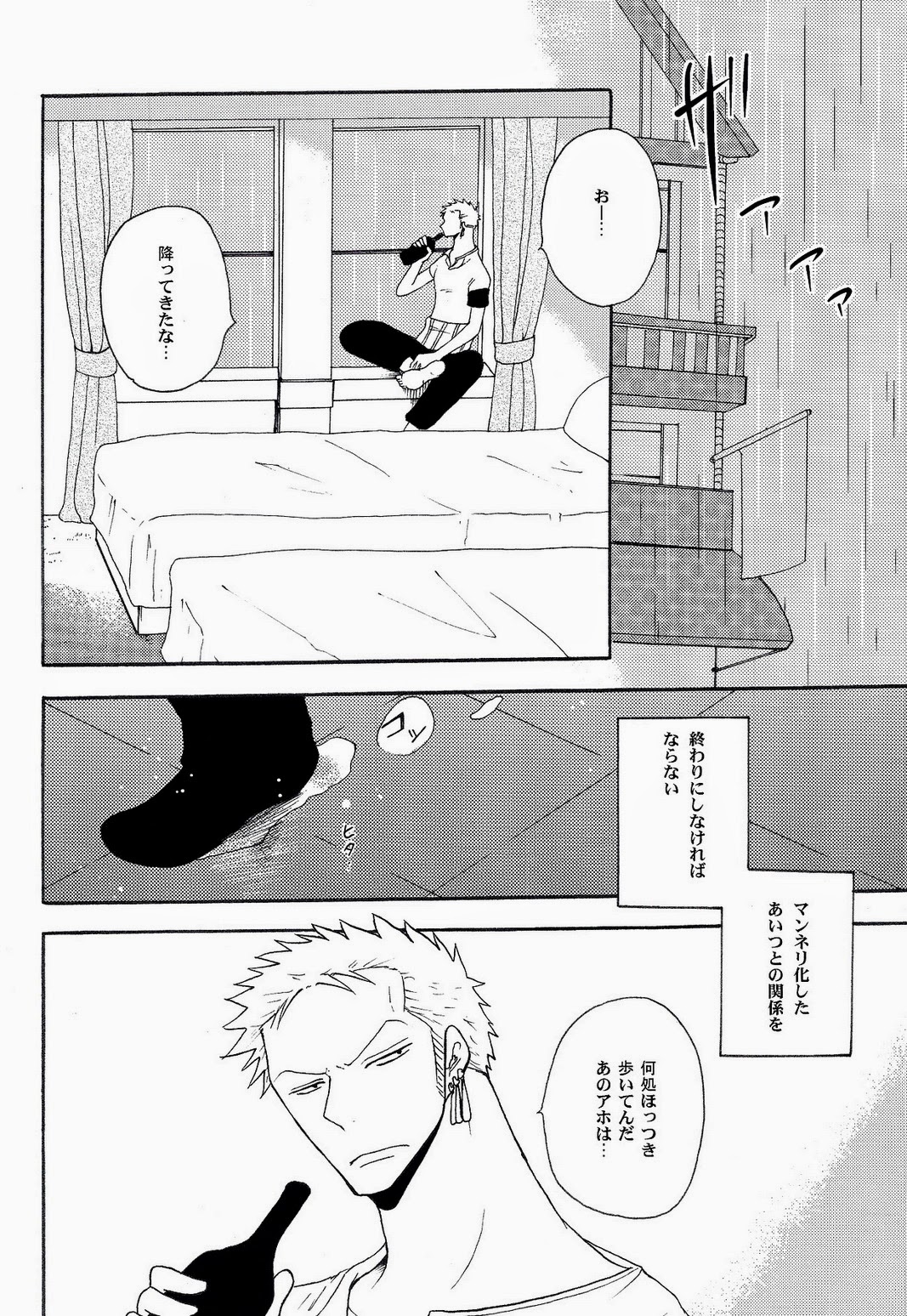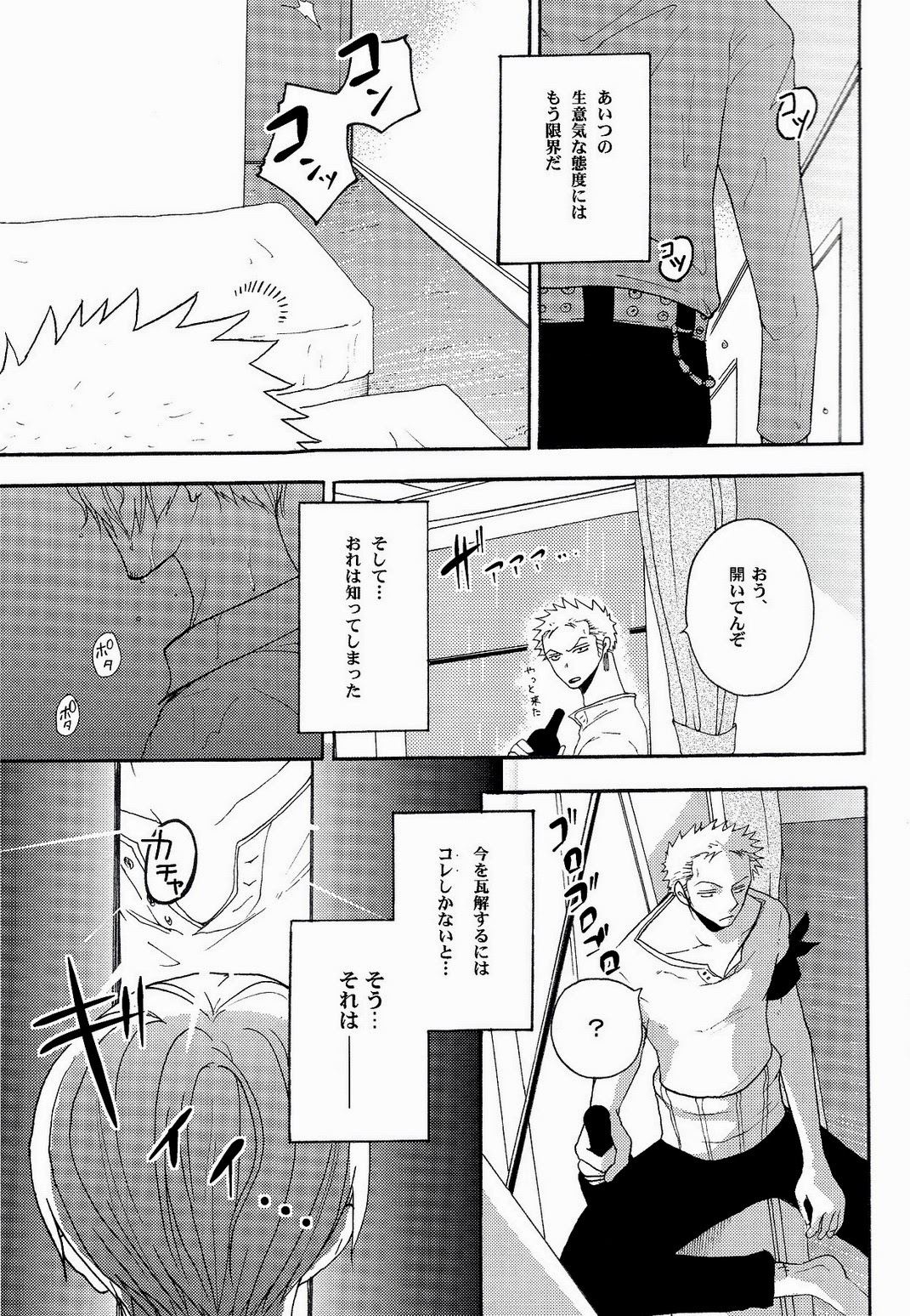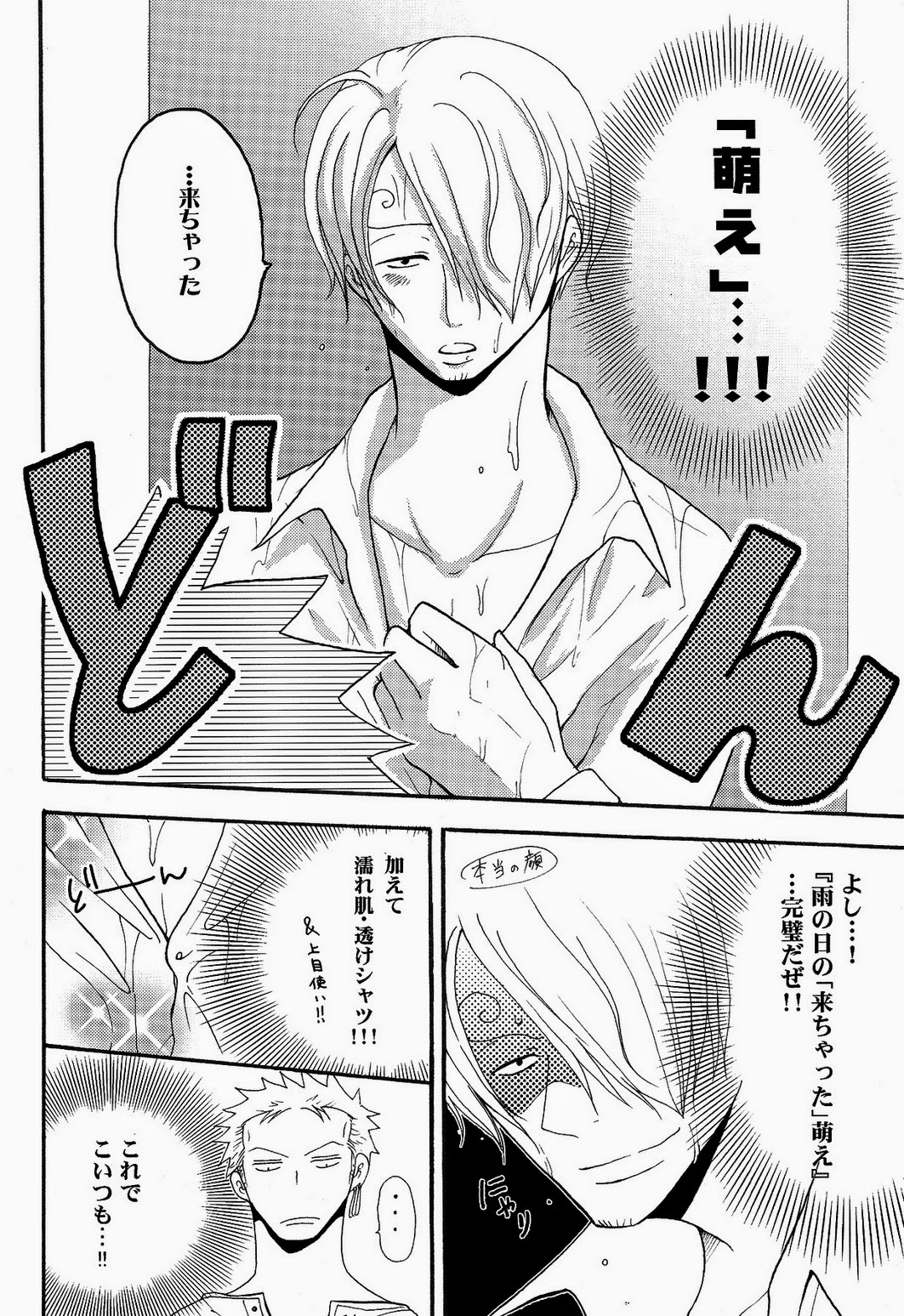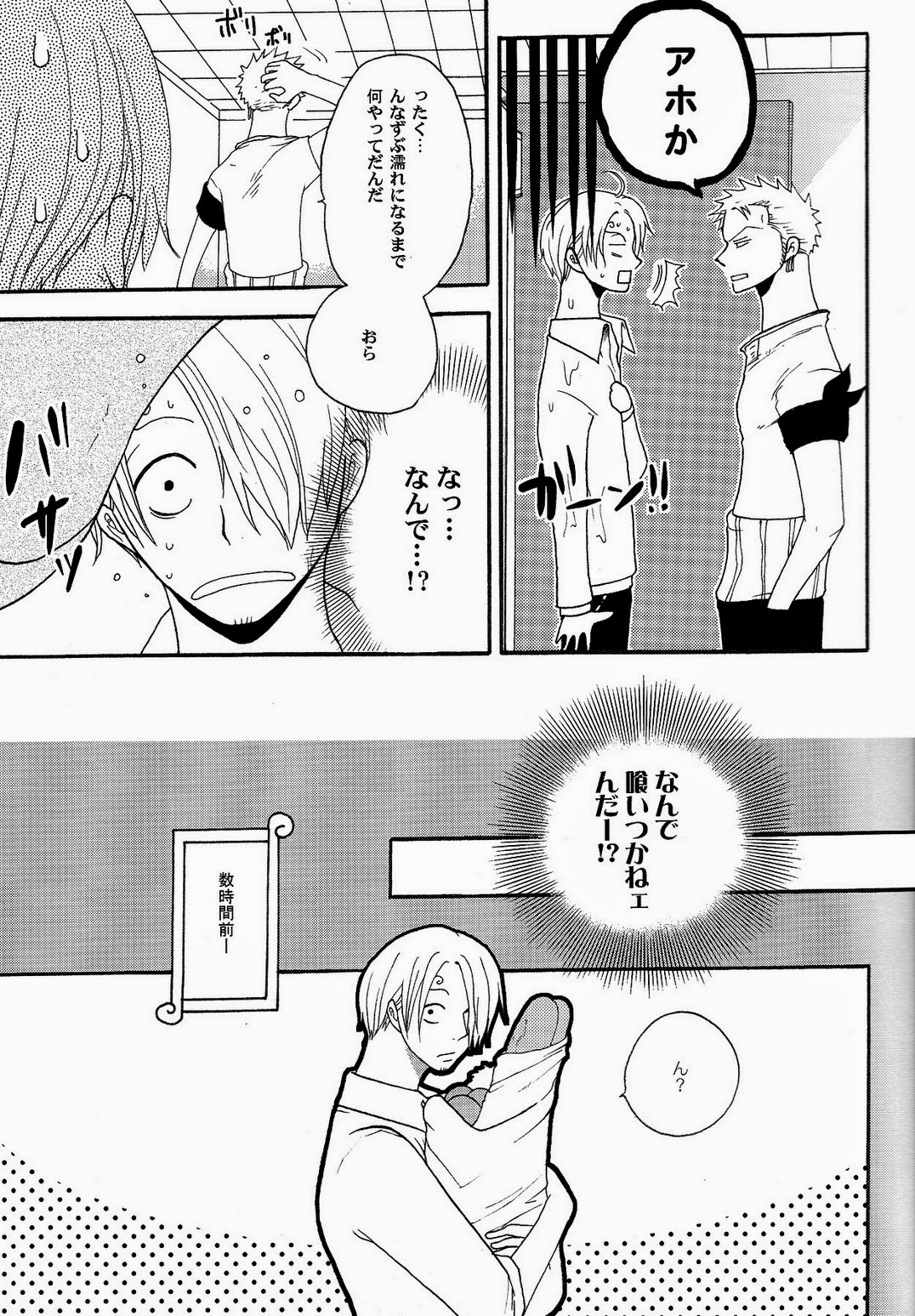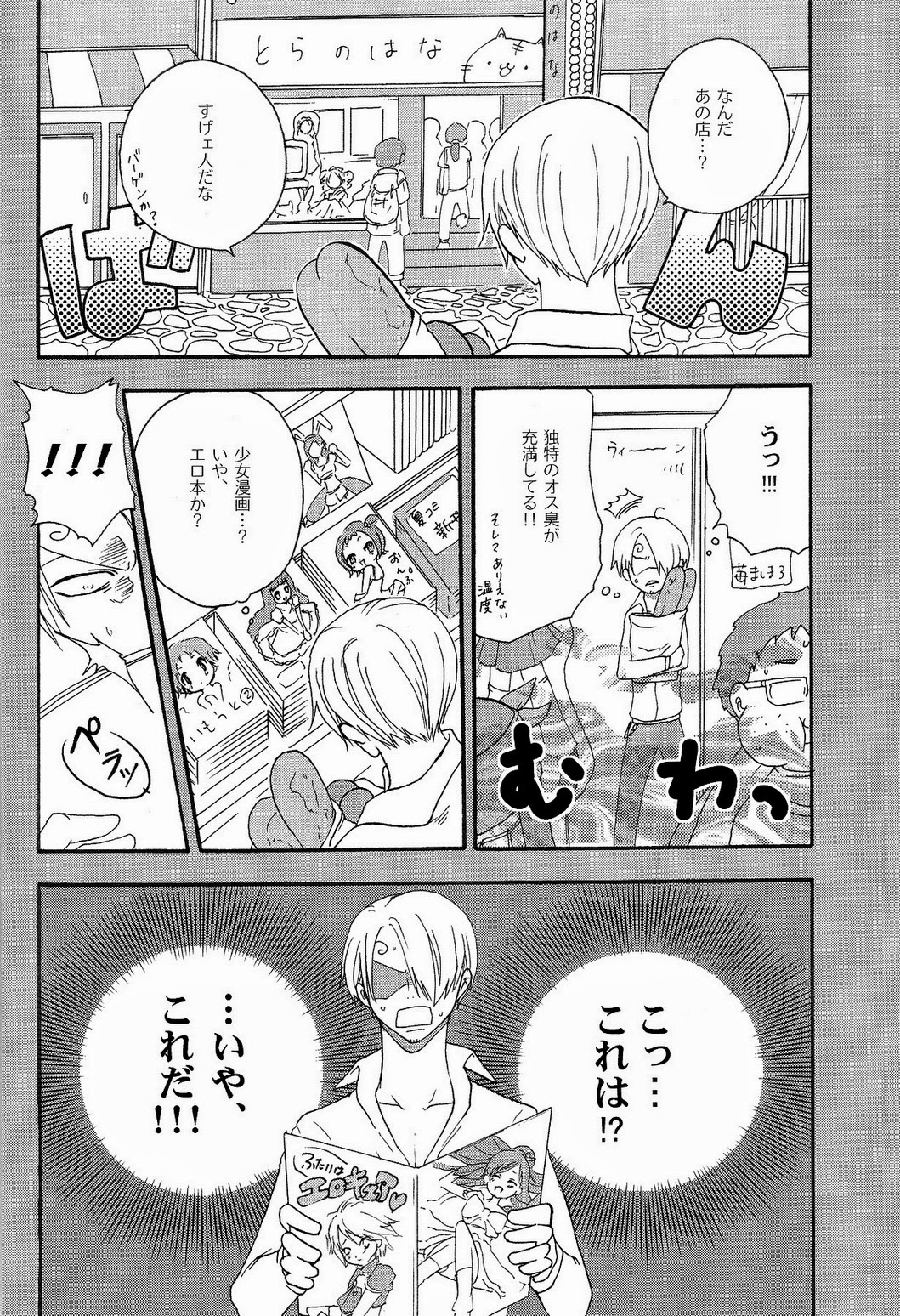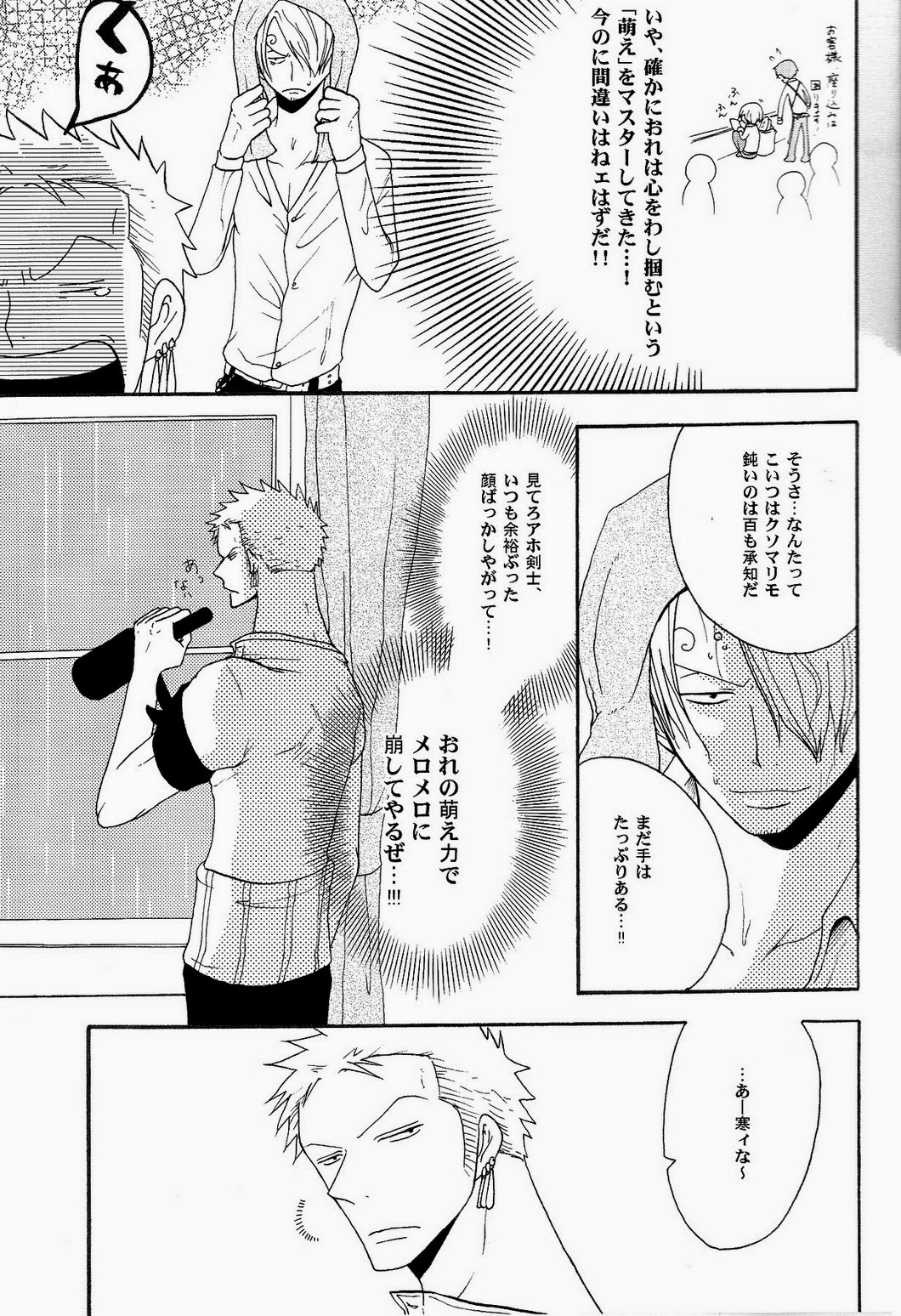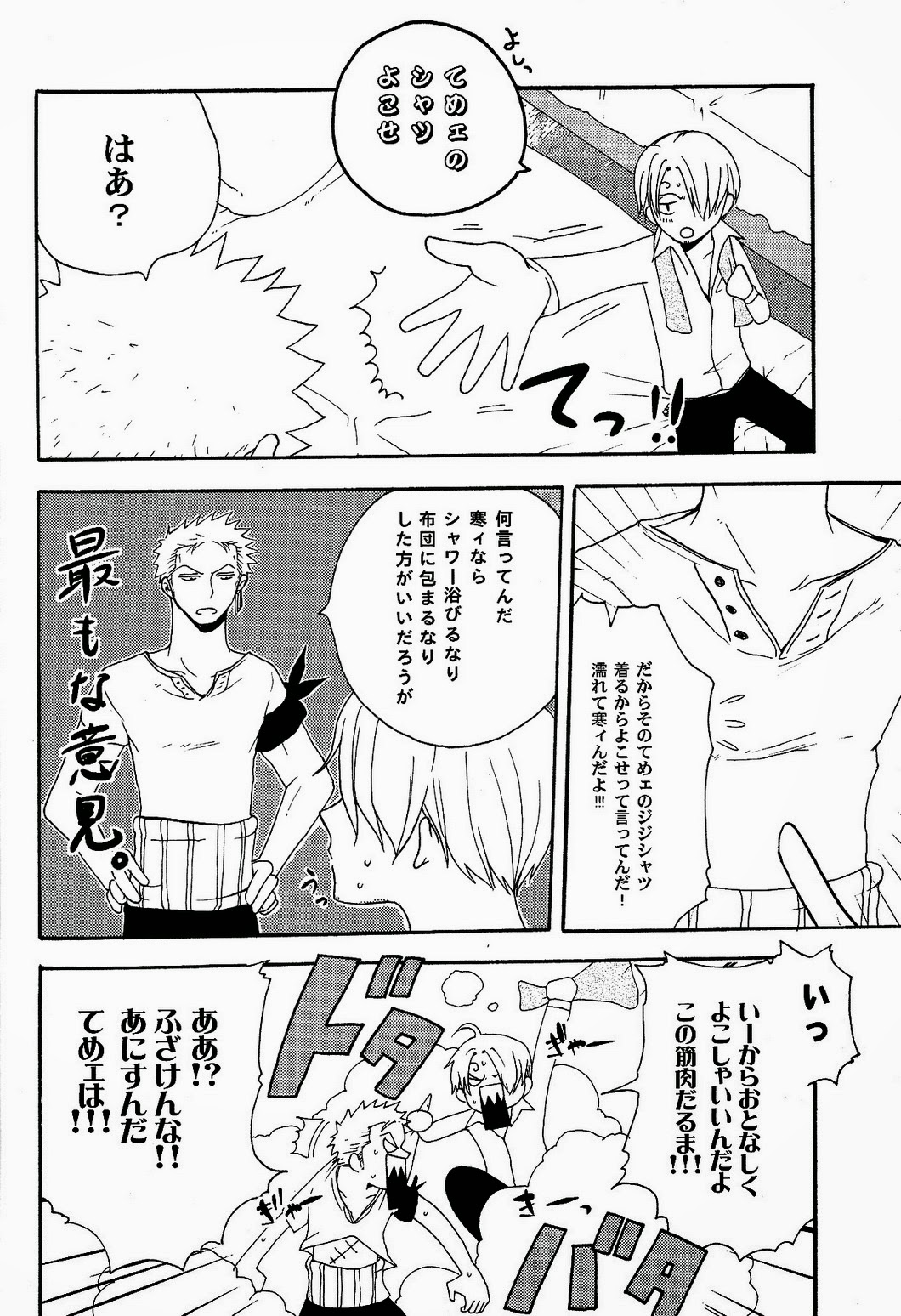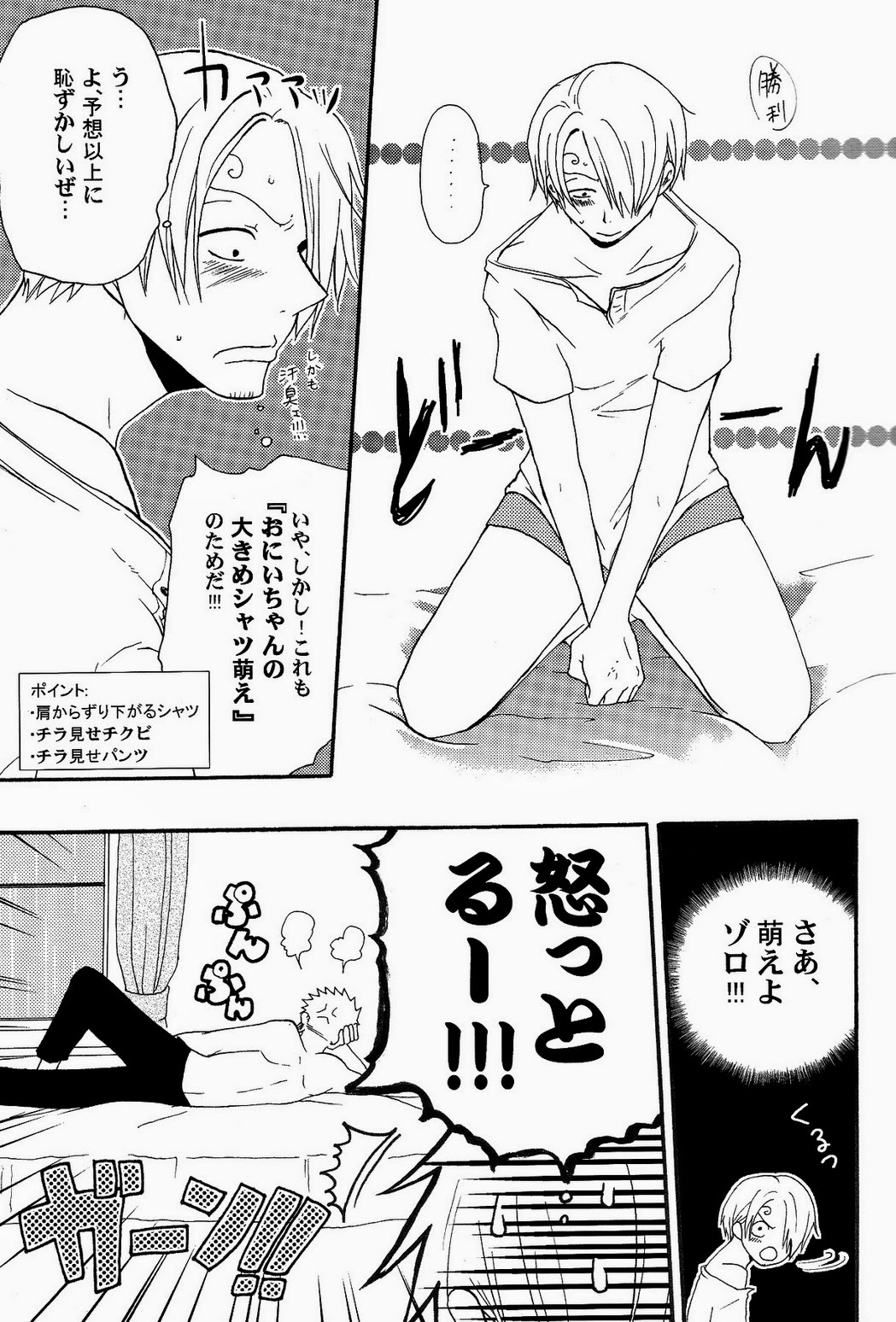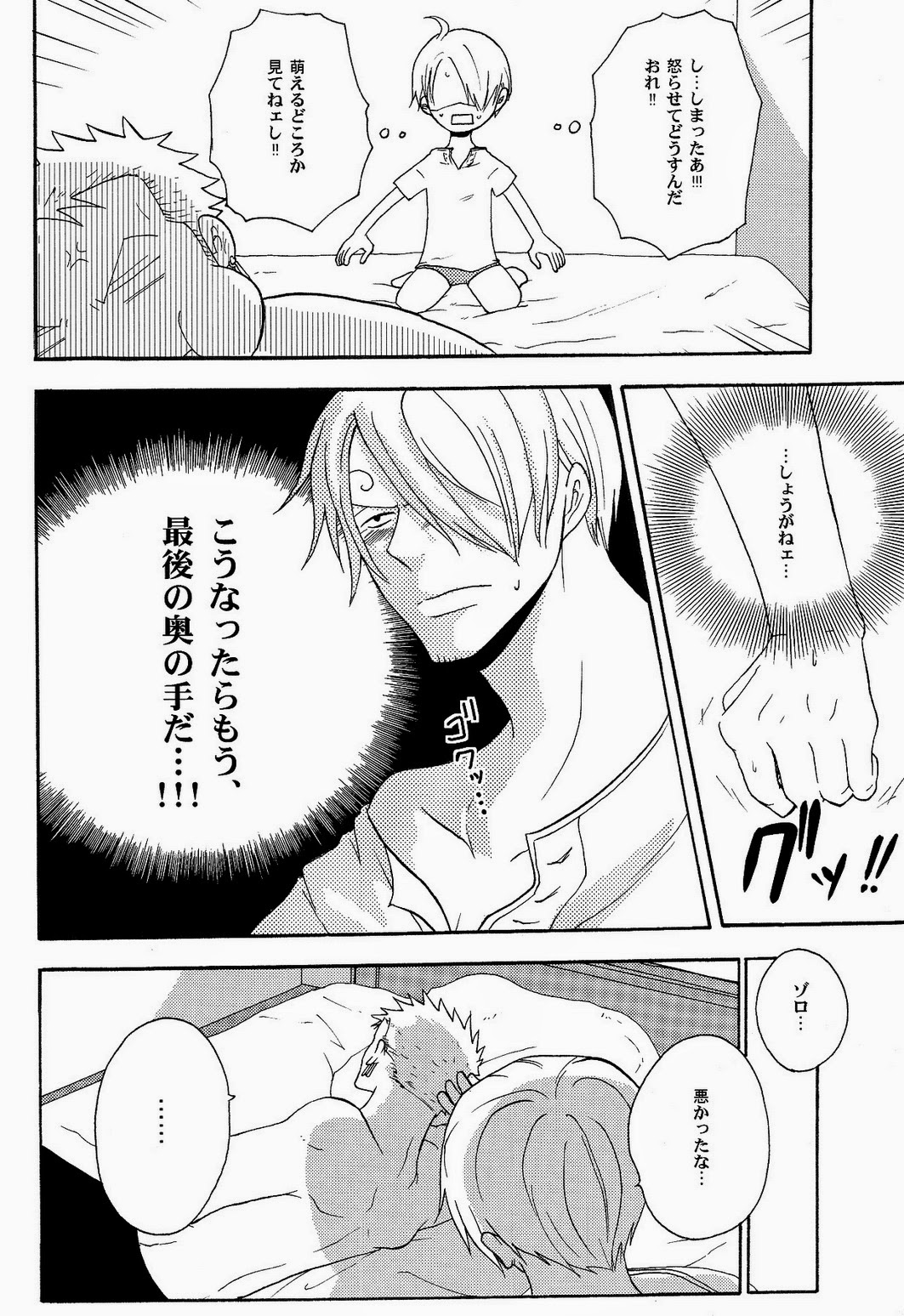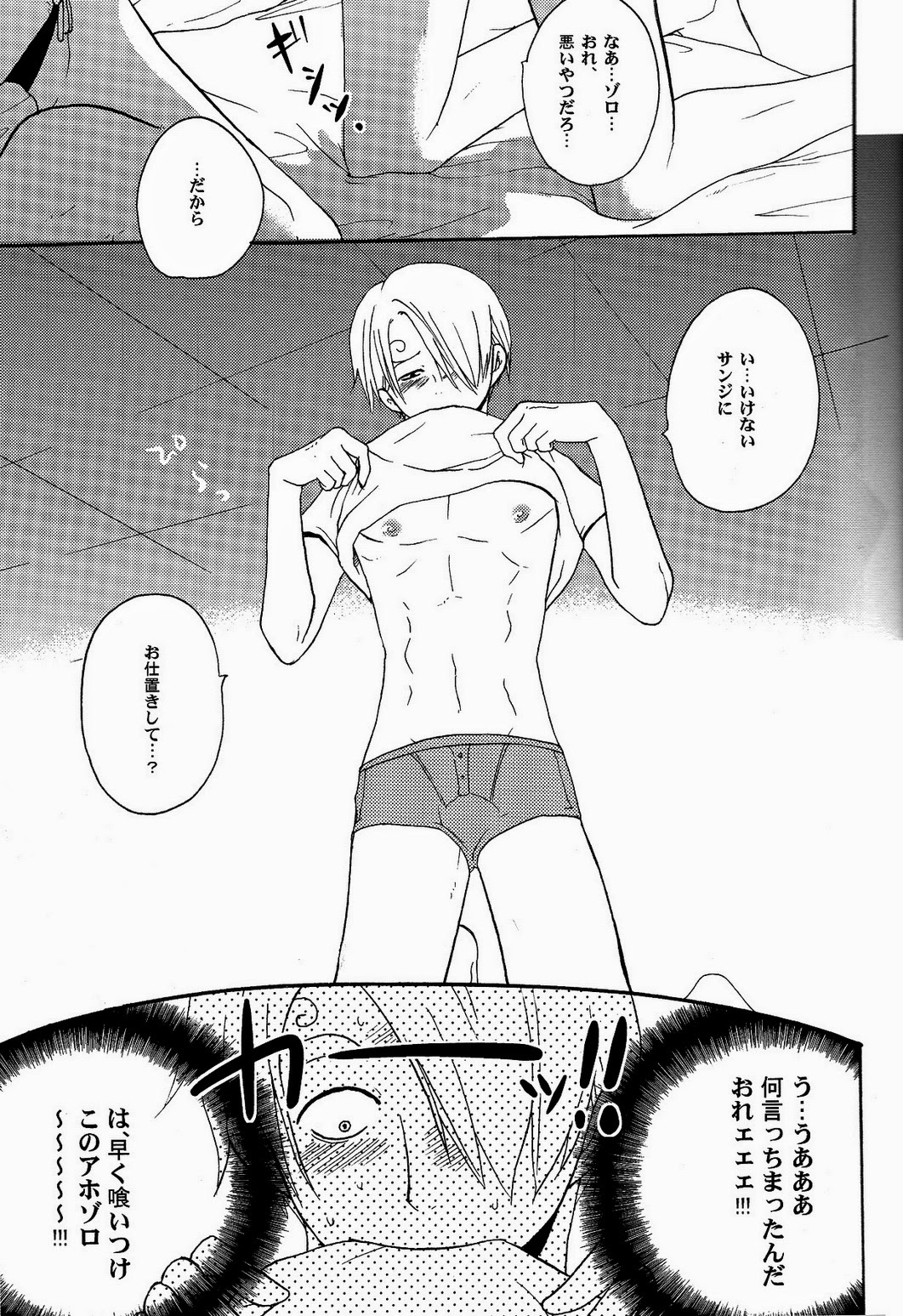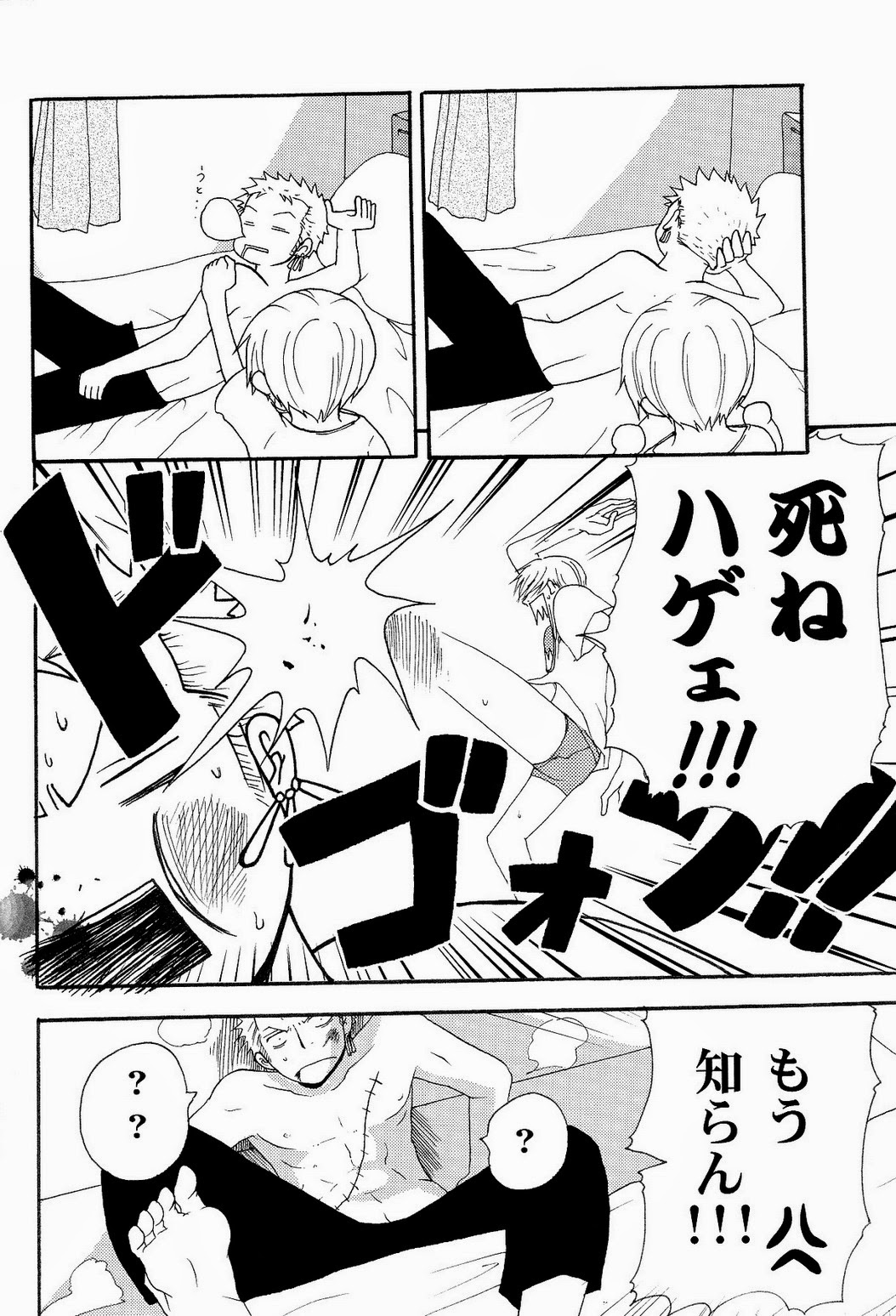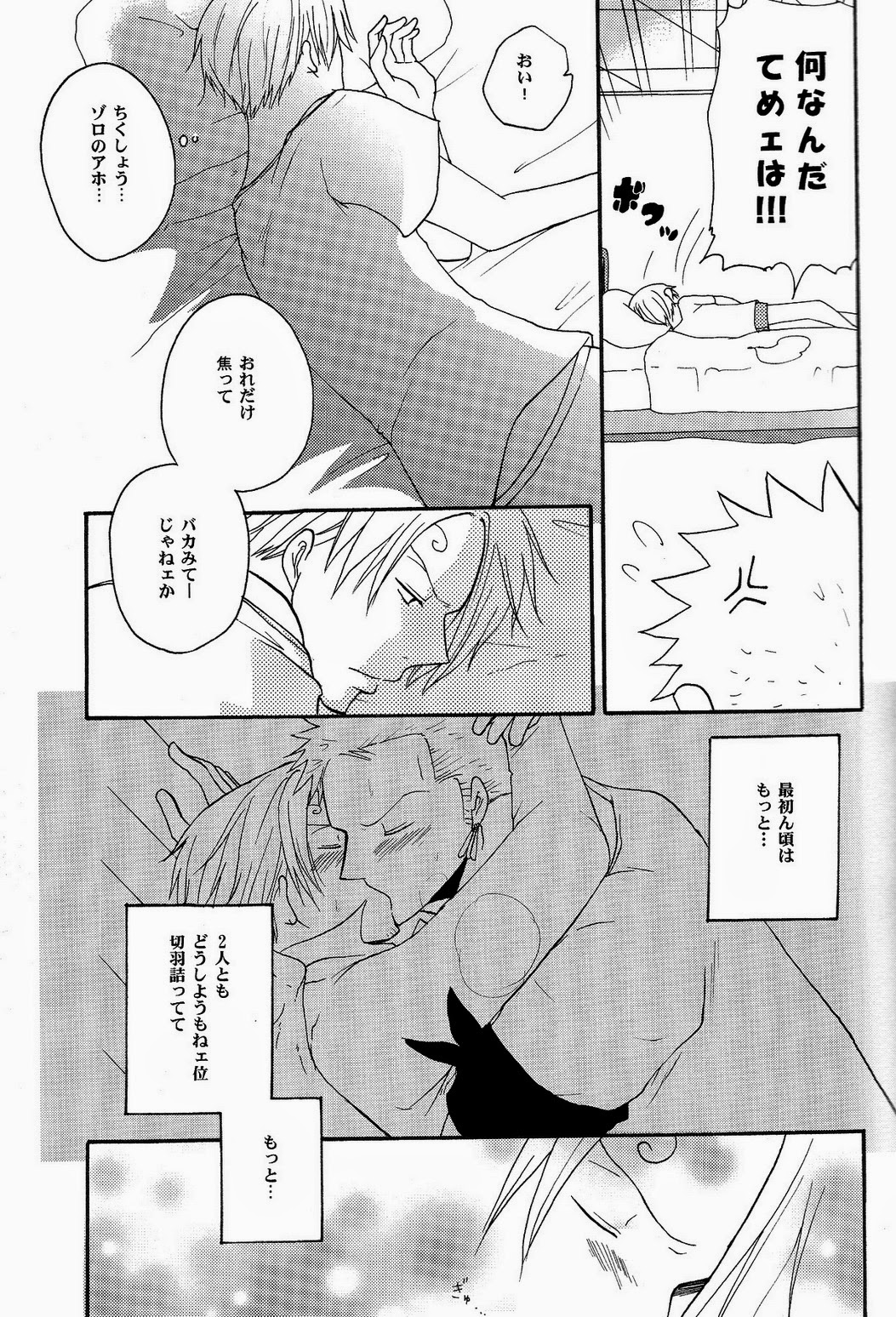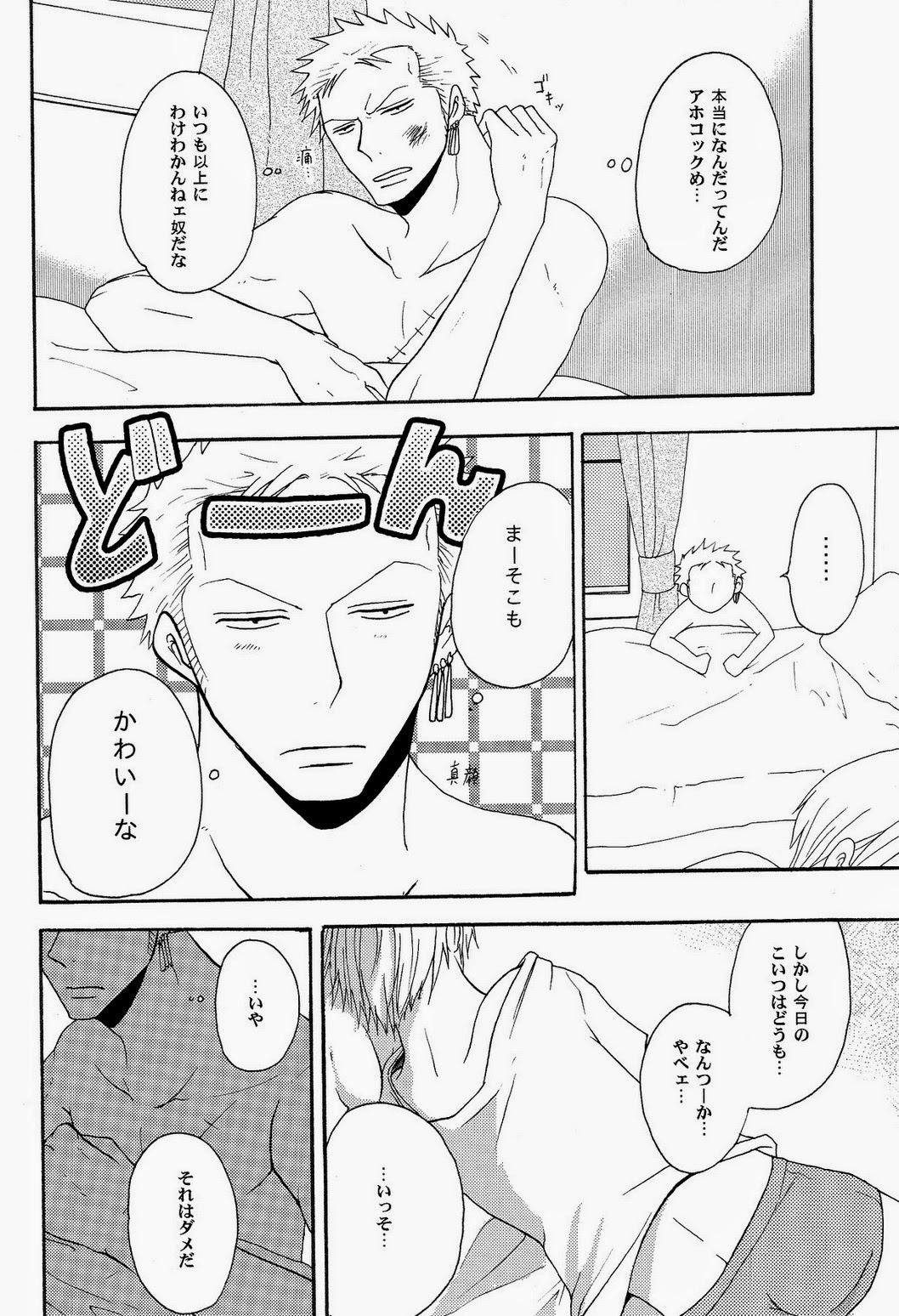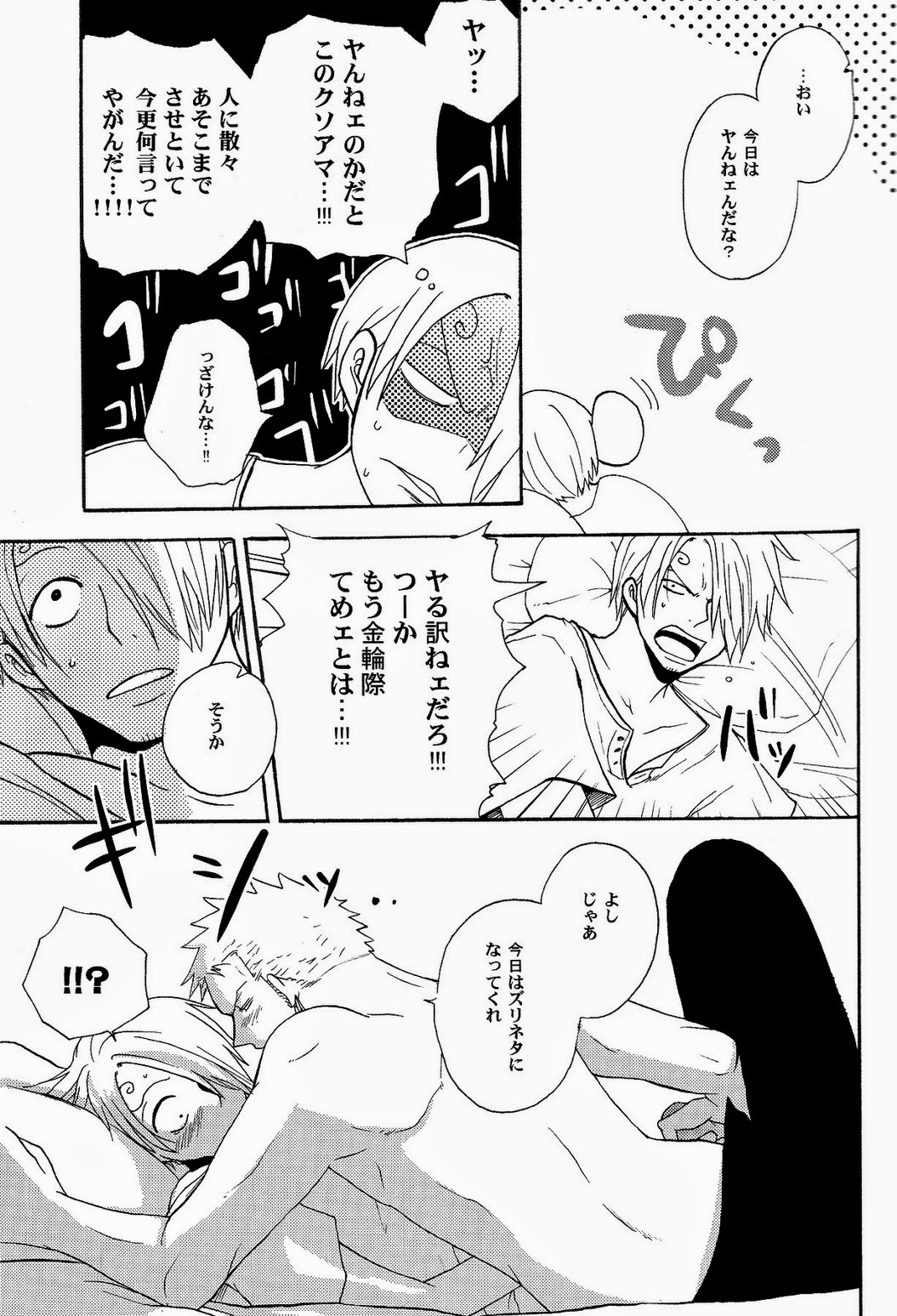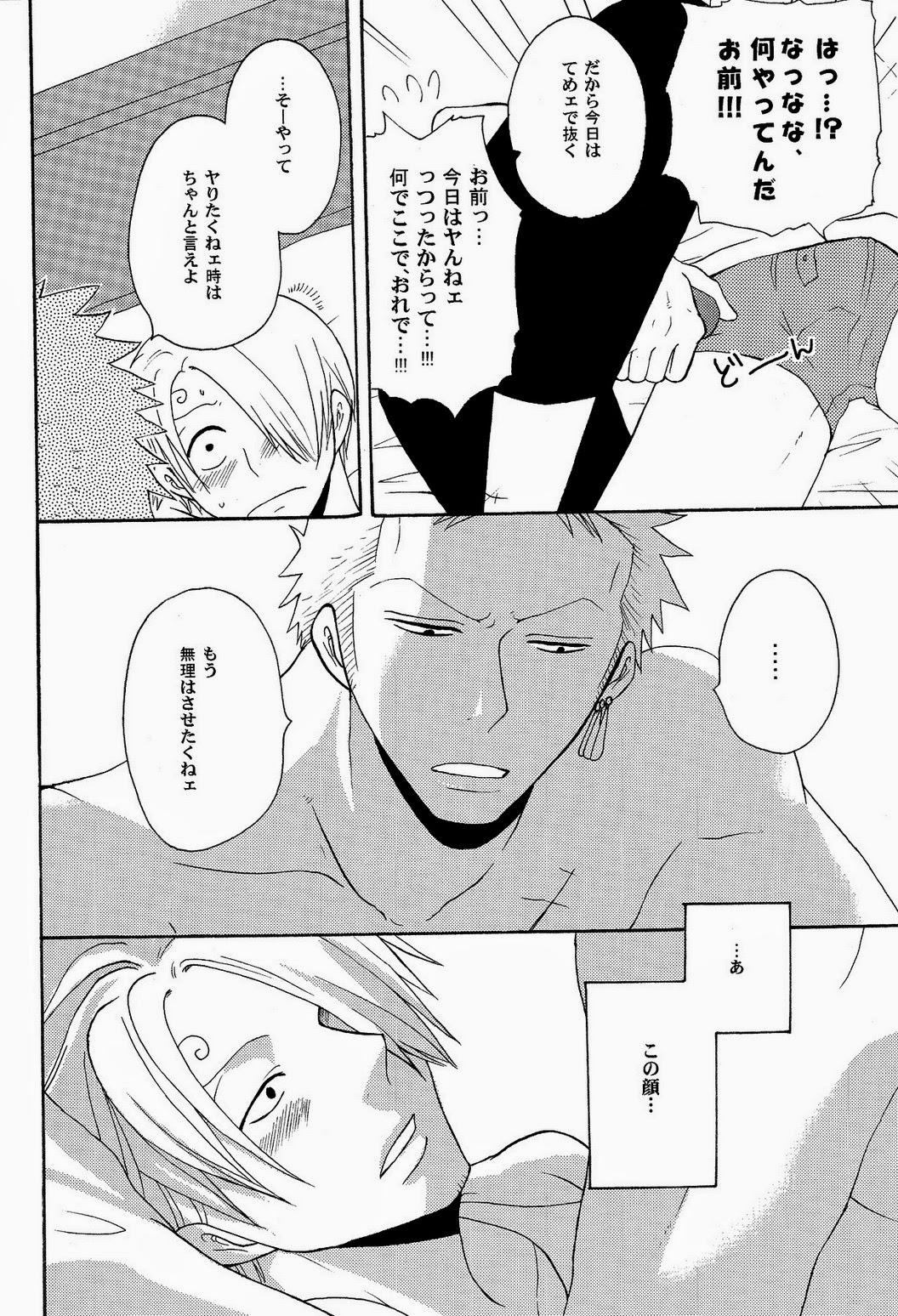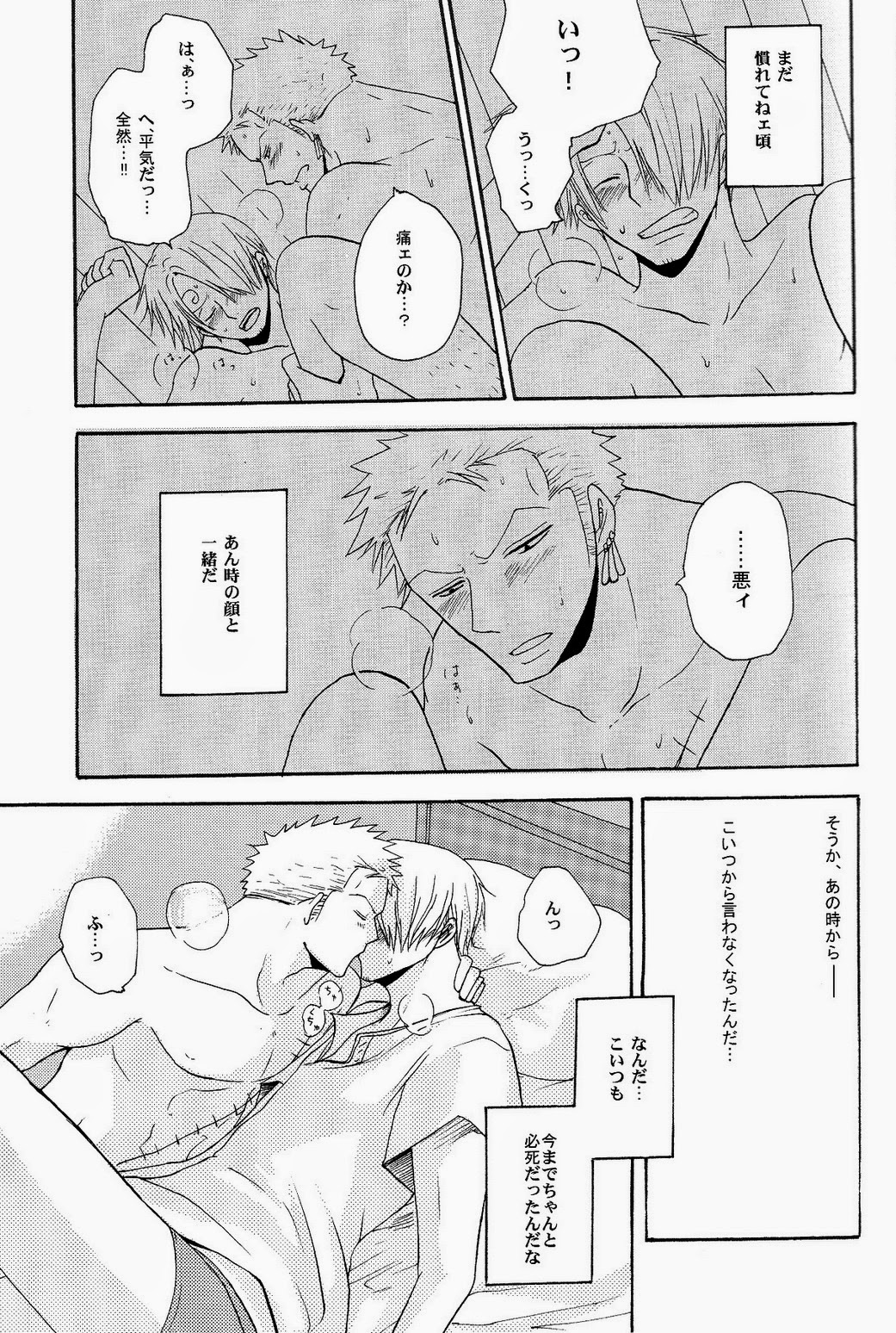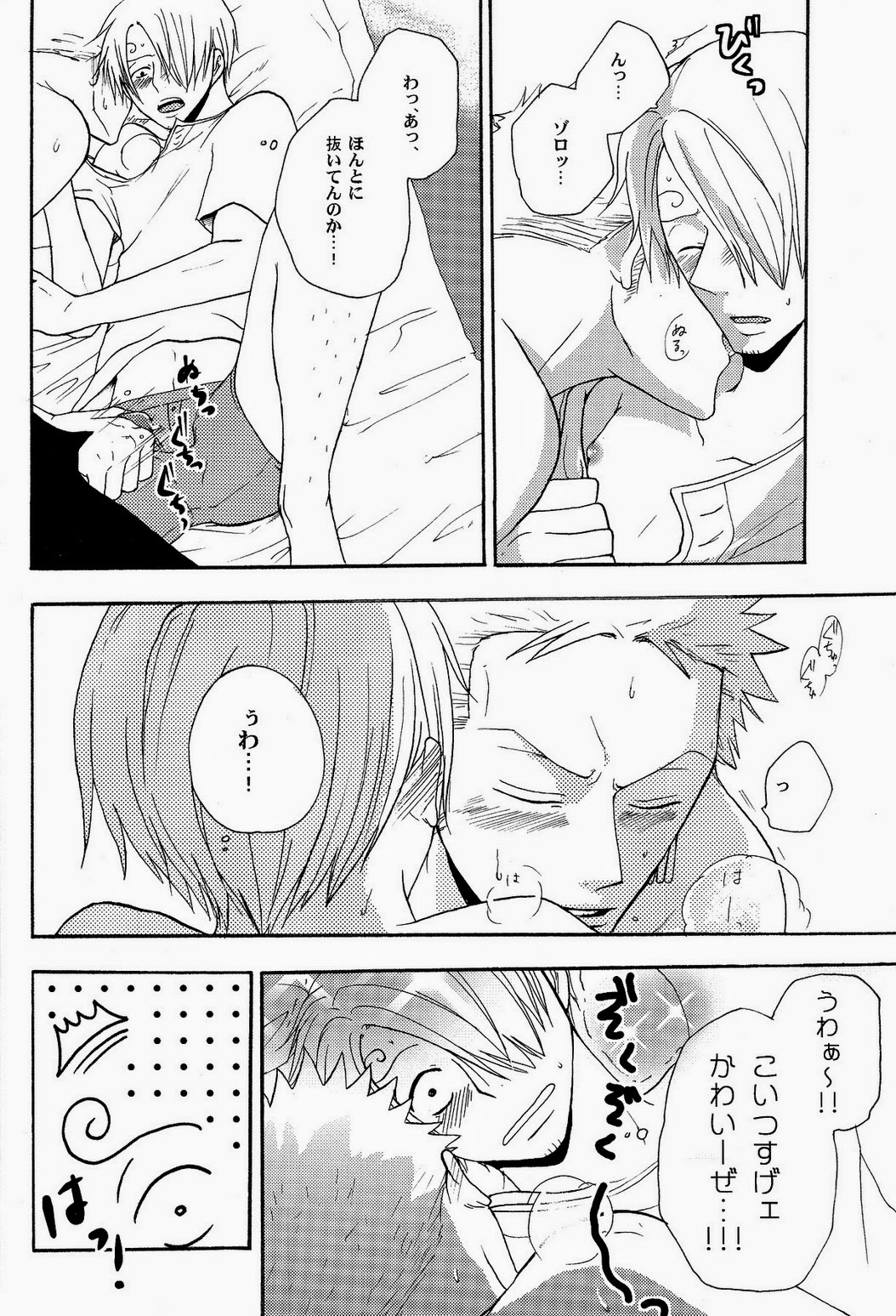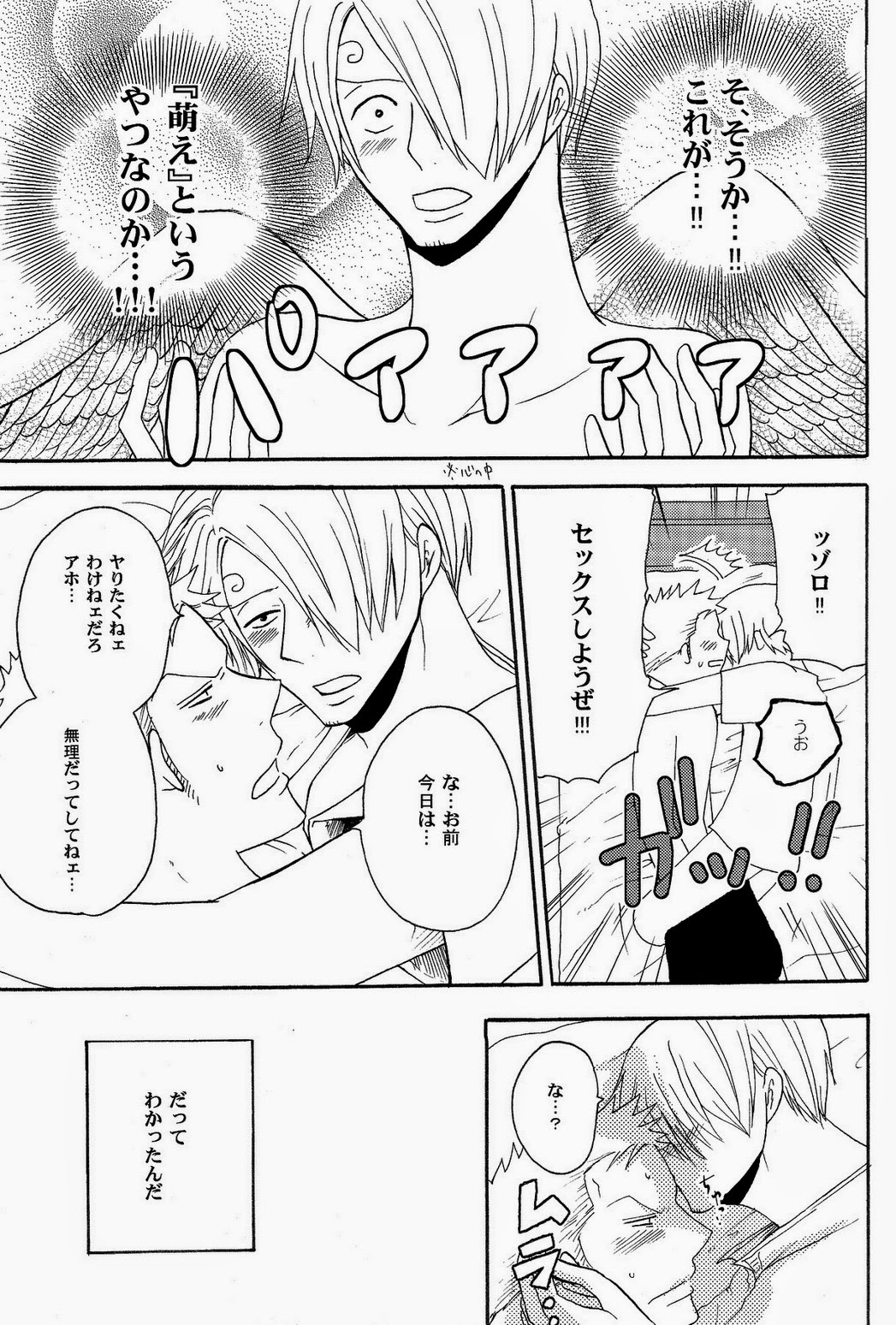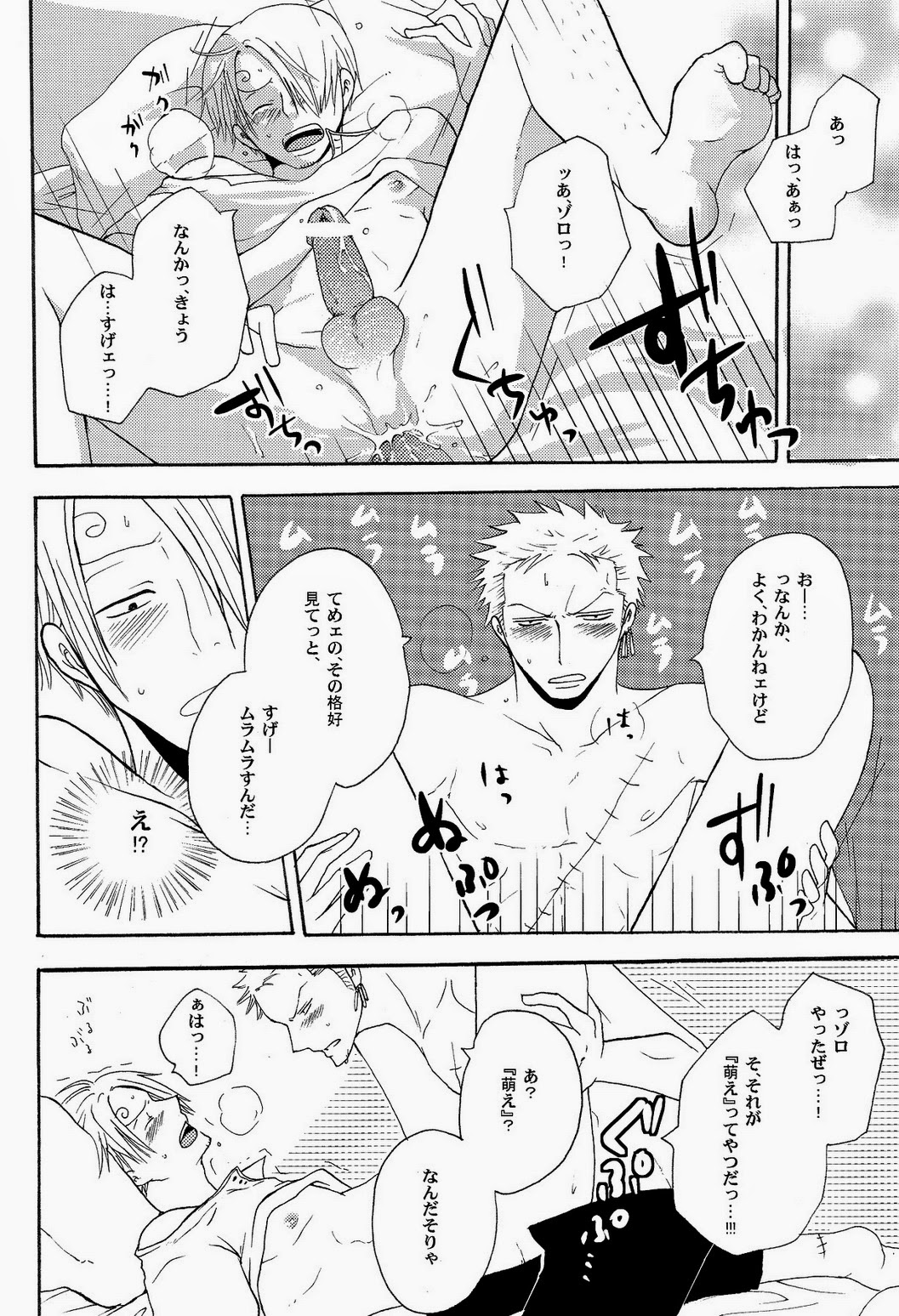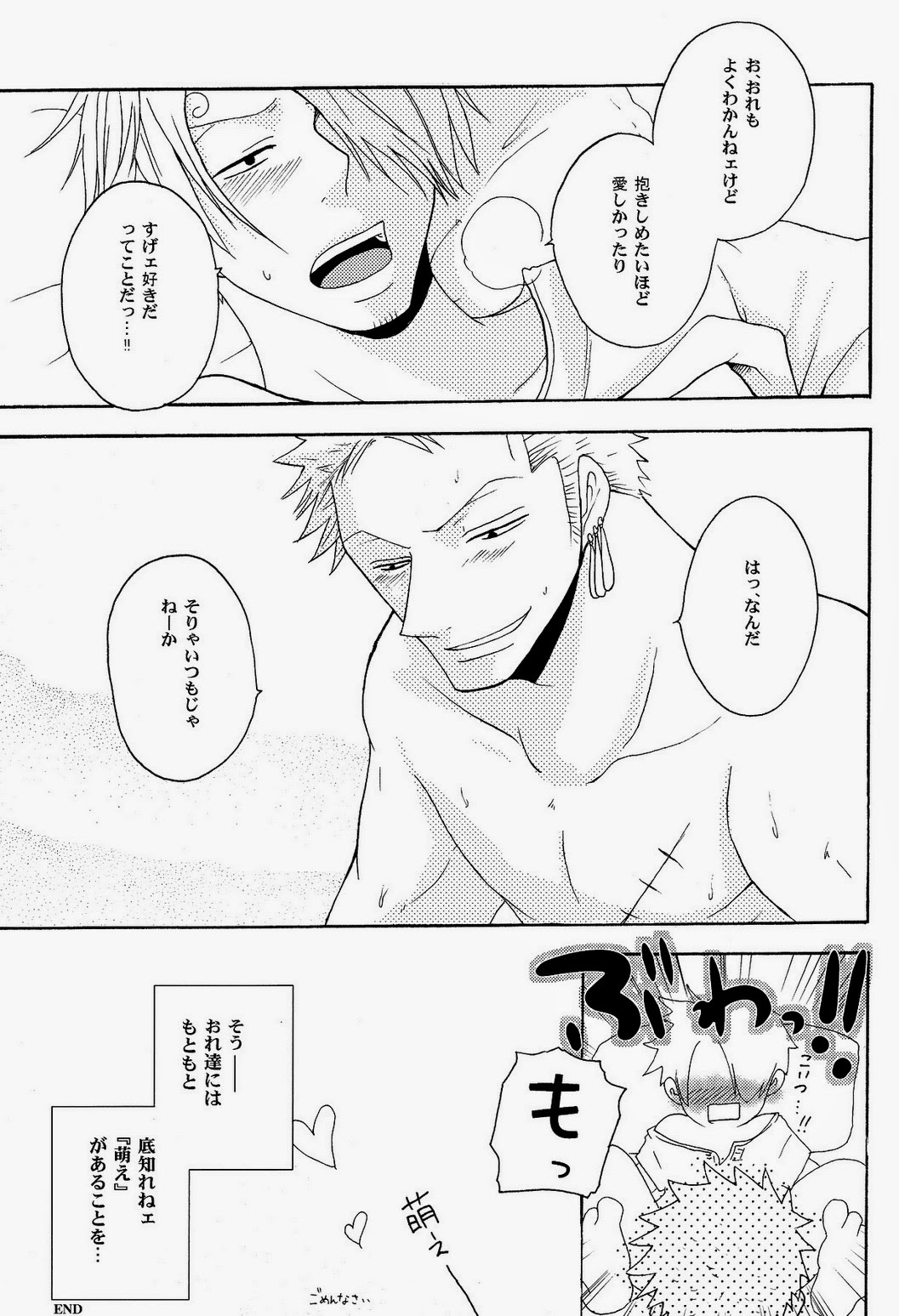 You need to login or register to bookmark/favorite this content.