Kazoku Ni Narouyo; Let's be a Family; 家族になろうよ
Author: Kurahashi Tomo
Language: English
Plot: Chiasa and Kazuma have been dating for eight years, when one fine day, their free-spirited childhood friend Tomoe comes back into their lives. What's more, she's pregnant. The two guys welcome her back with open arms and hearts. Eventually, when Tomoe gives birth to a baby girl, they treat her as their own daughter. But what happens when Tomoe decides to fly off, leaving her infant daughter in Kazuma and Chiasa's care?! This is the story of two gay men and a baby!
Kazoku Ni Narouyo Chapter 1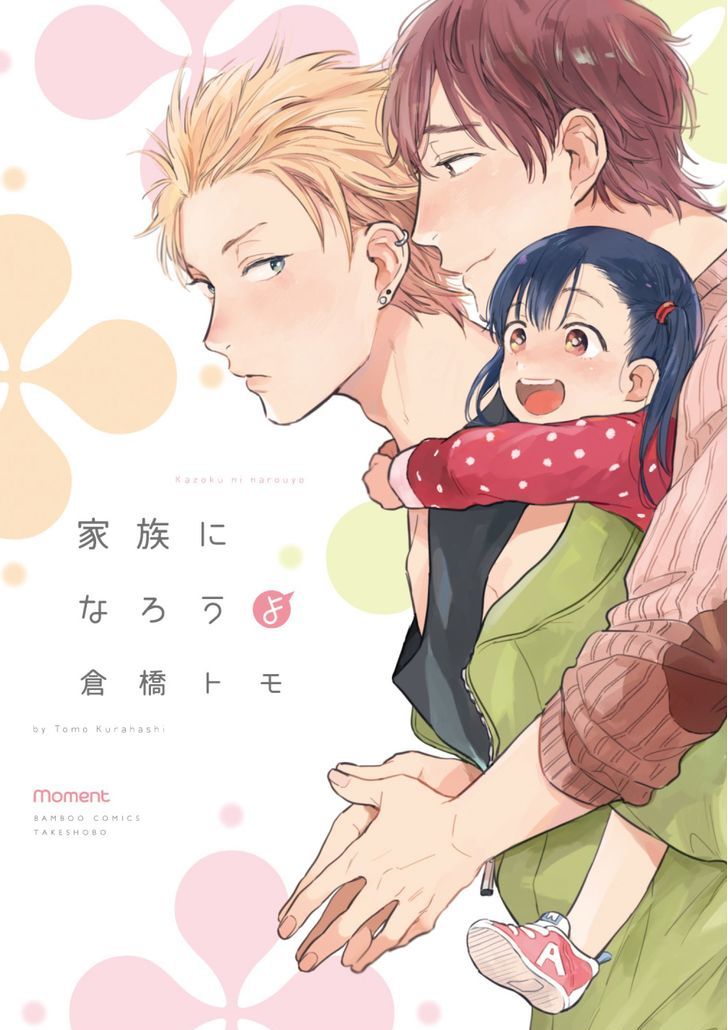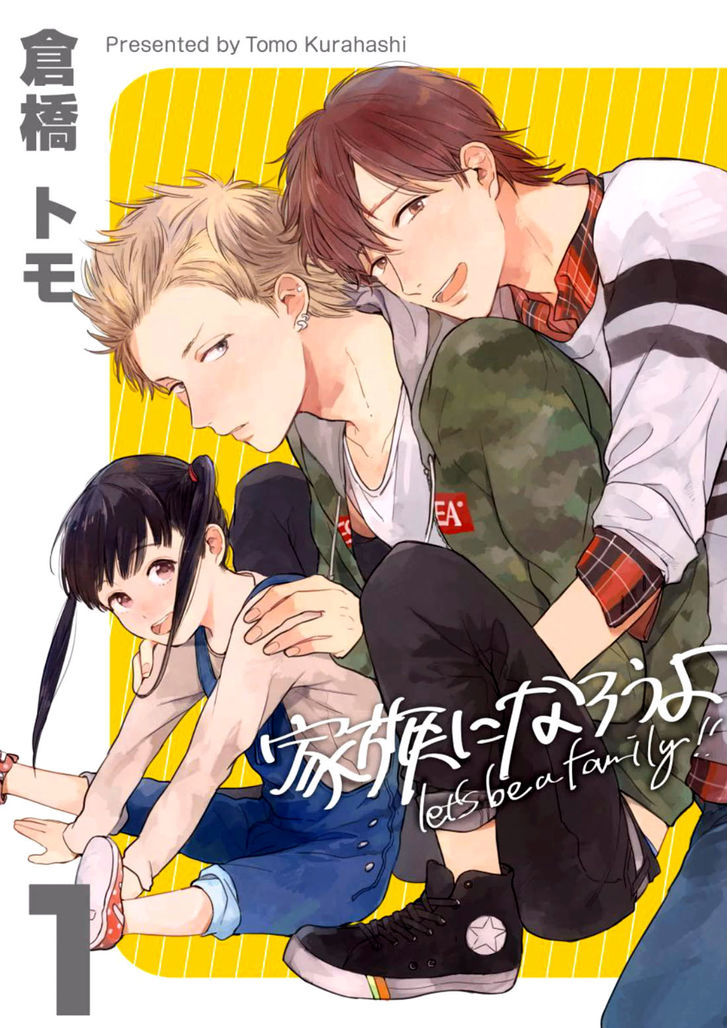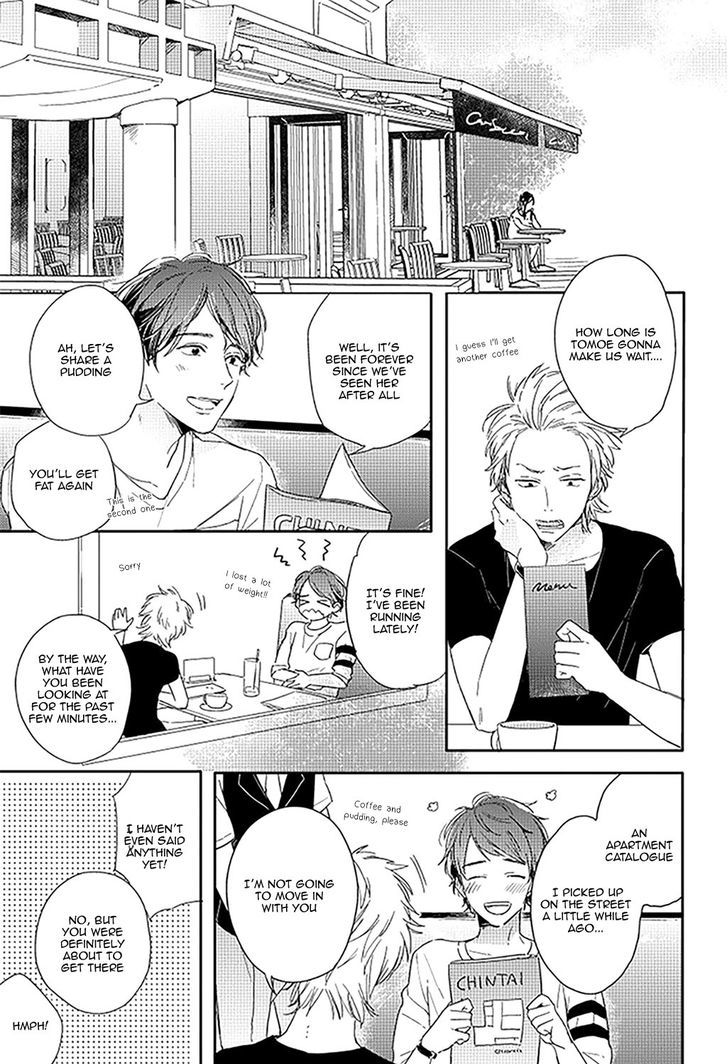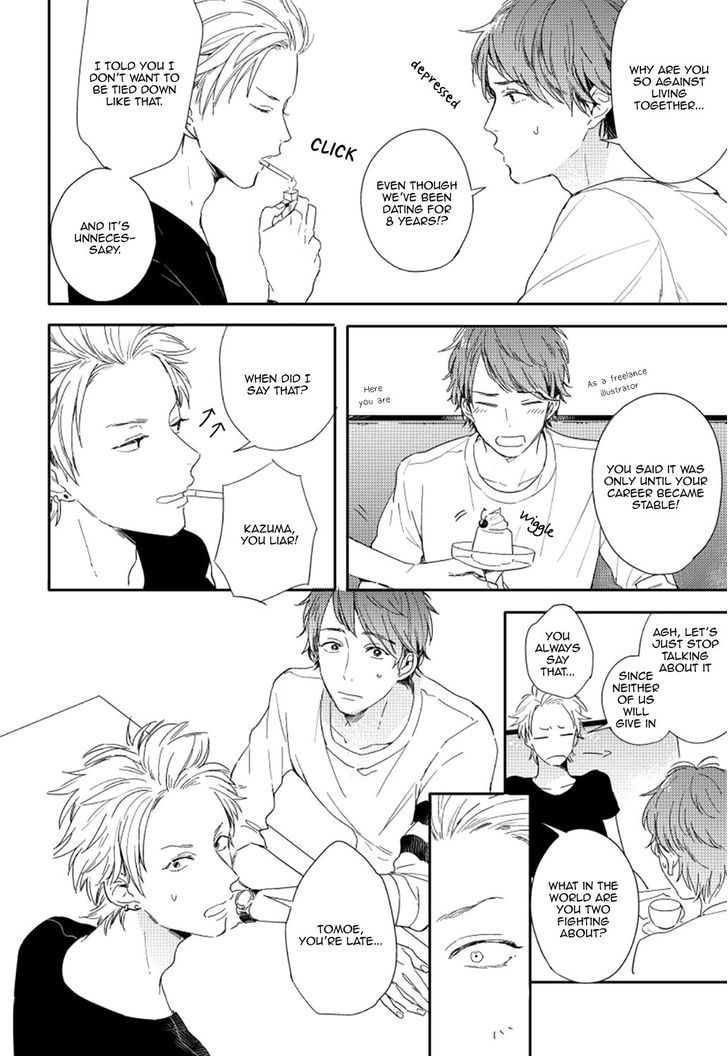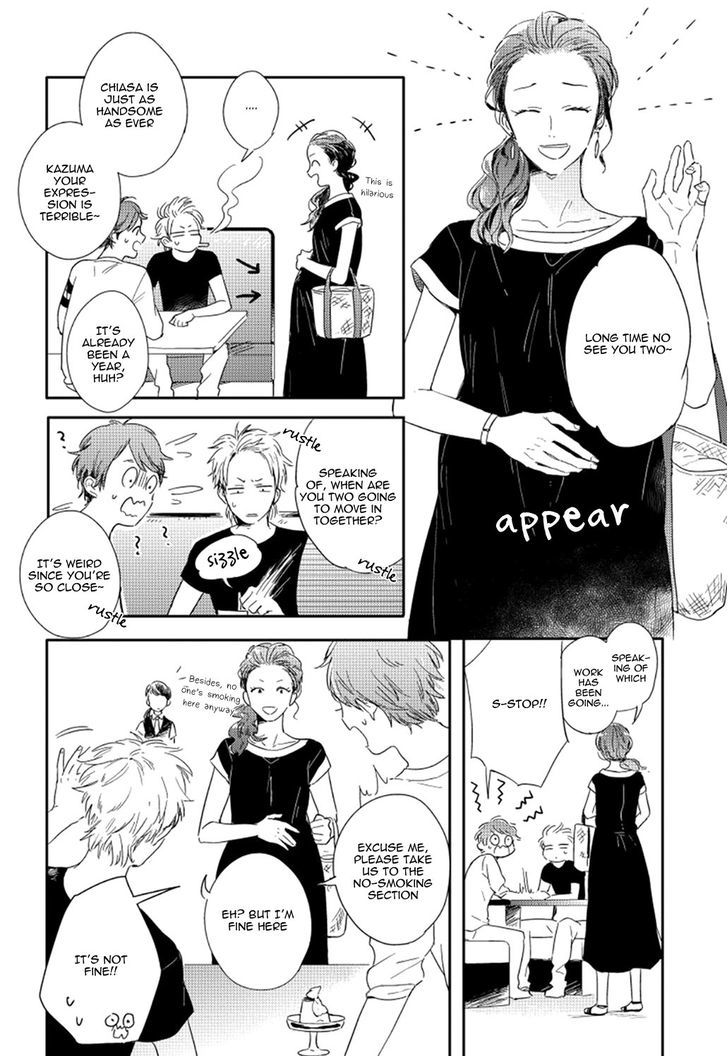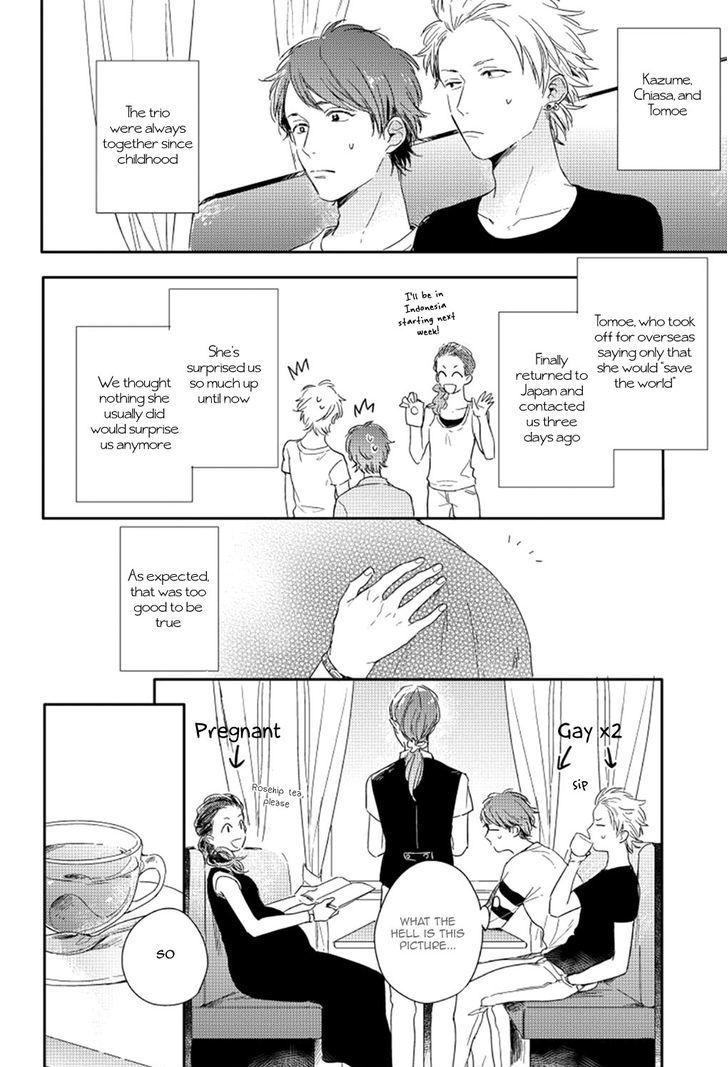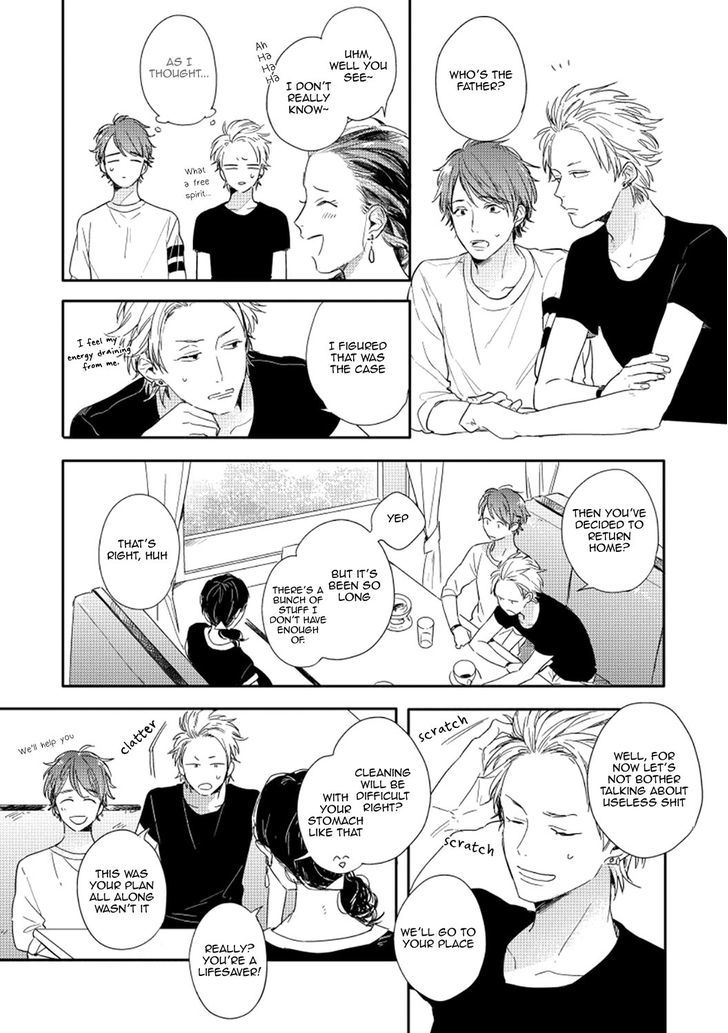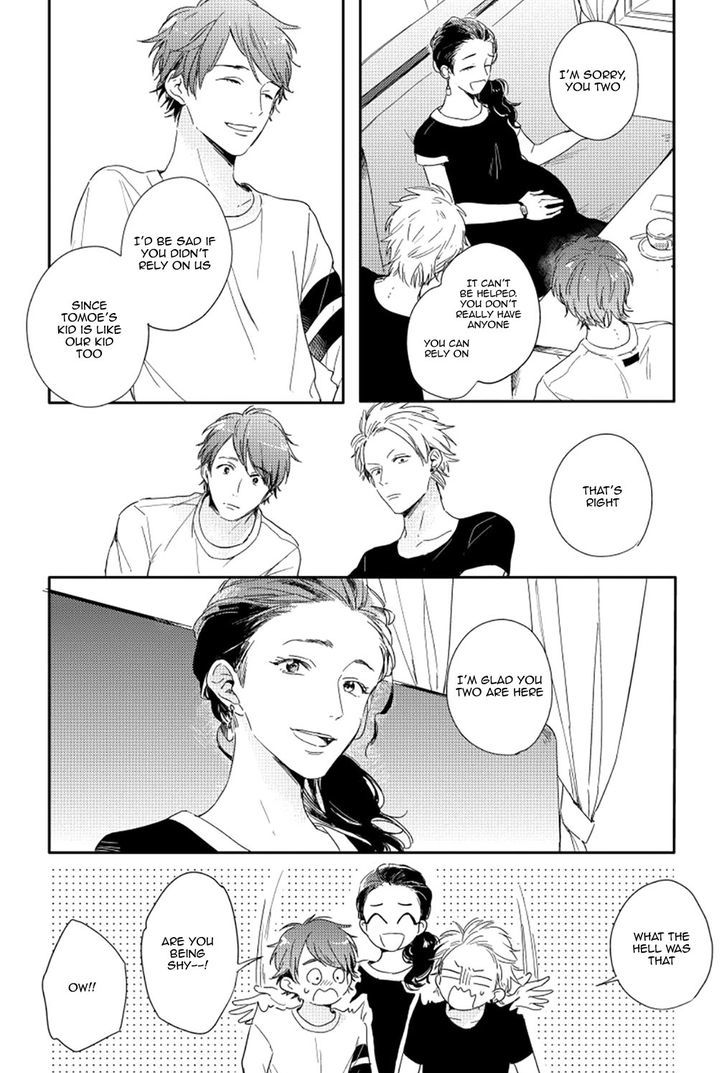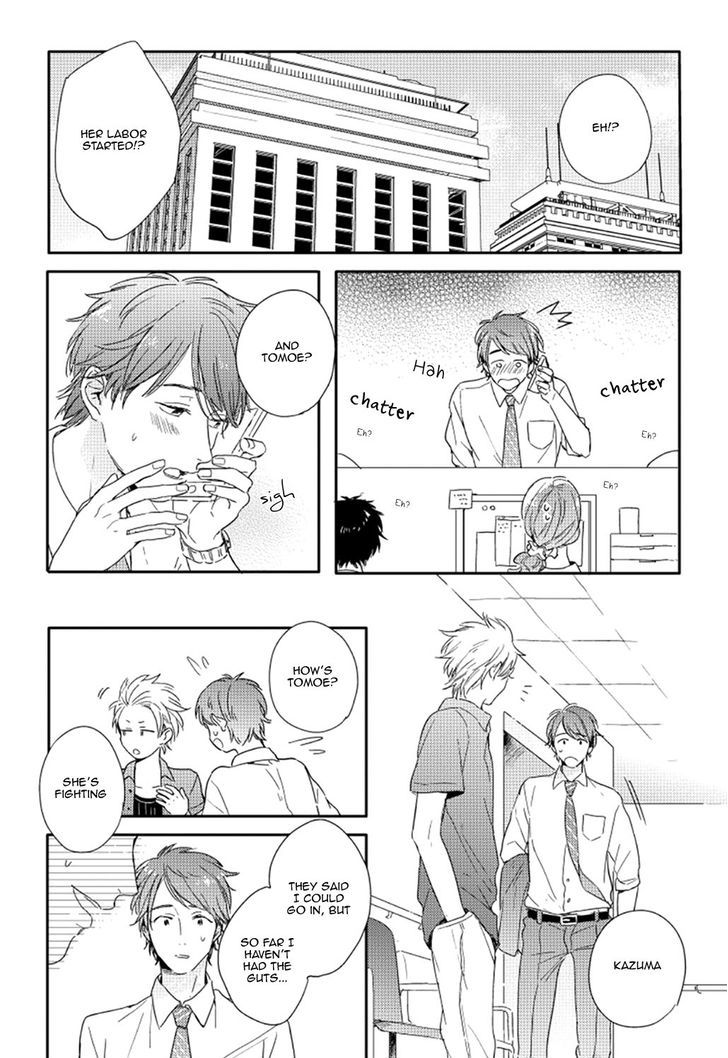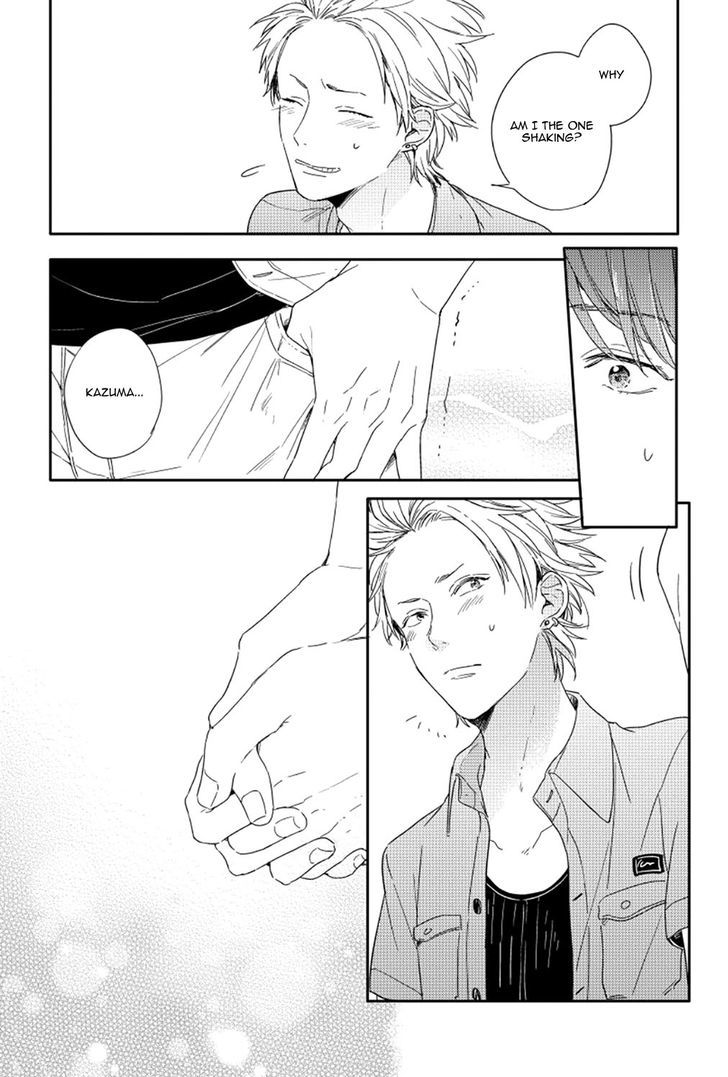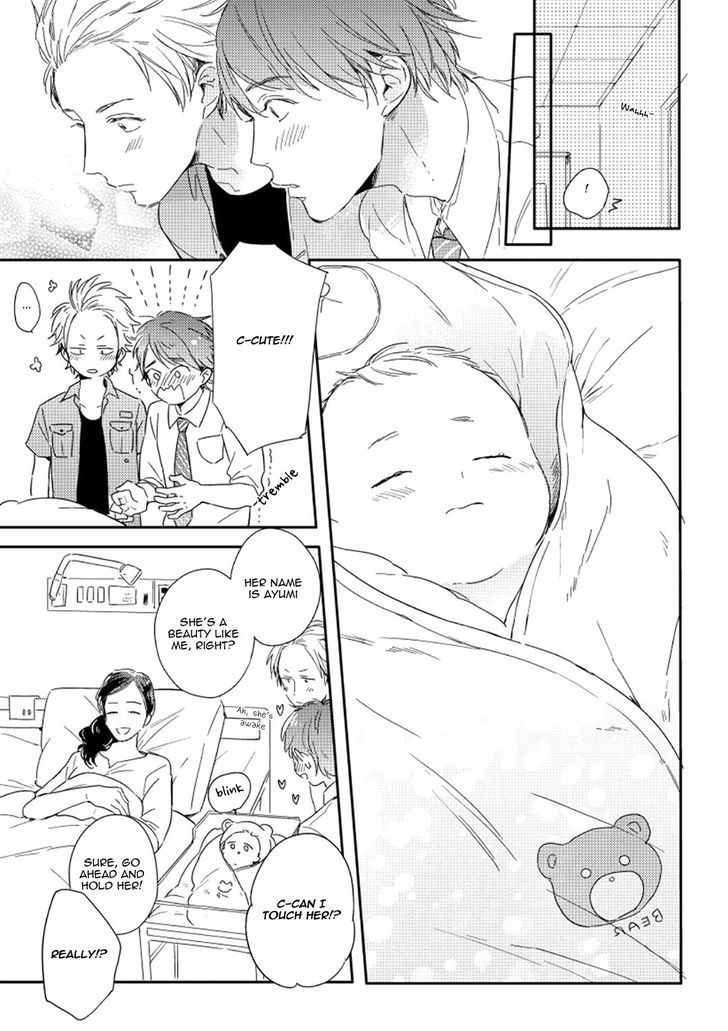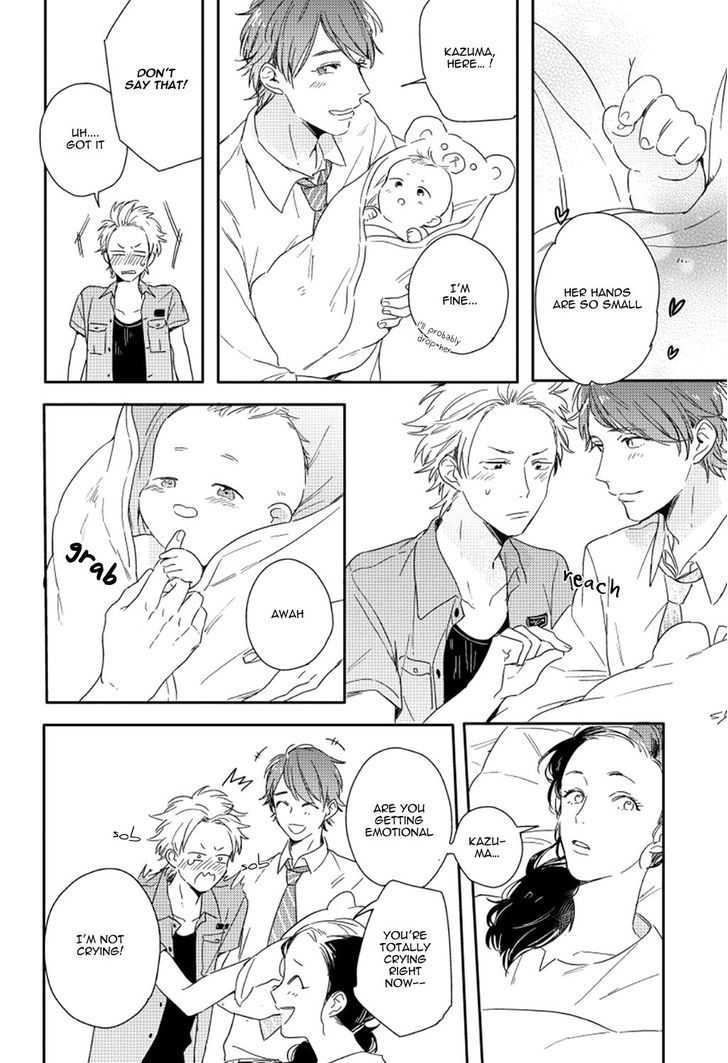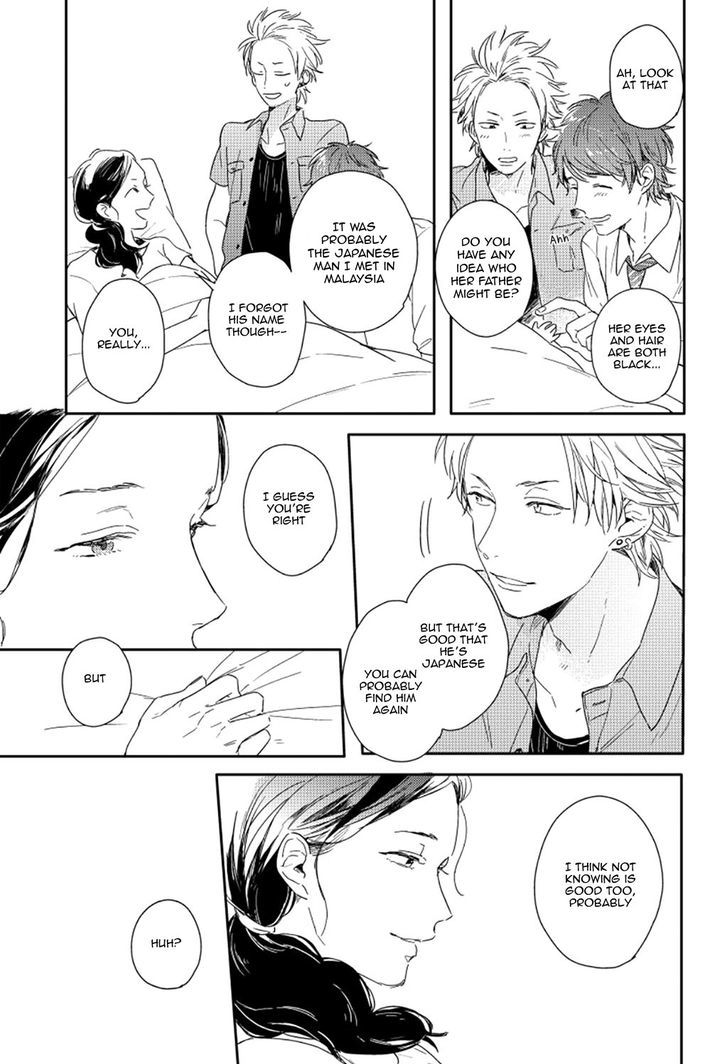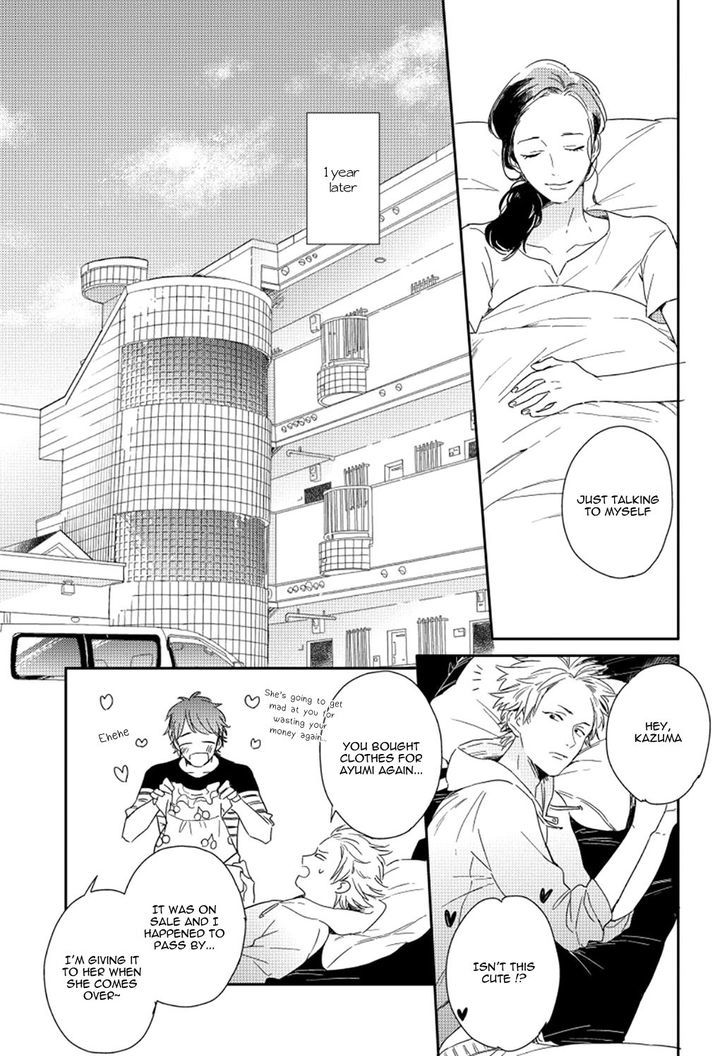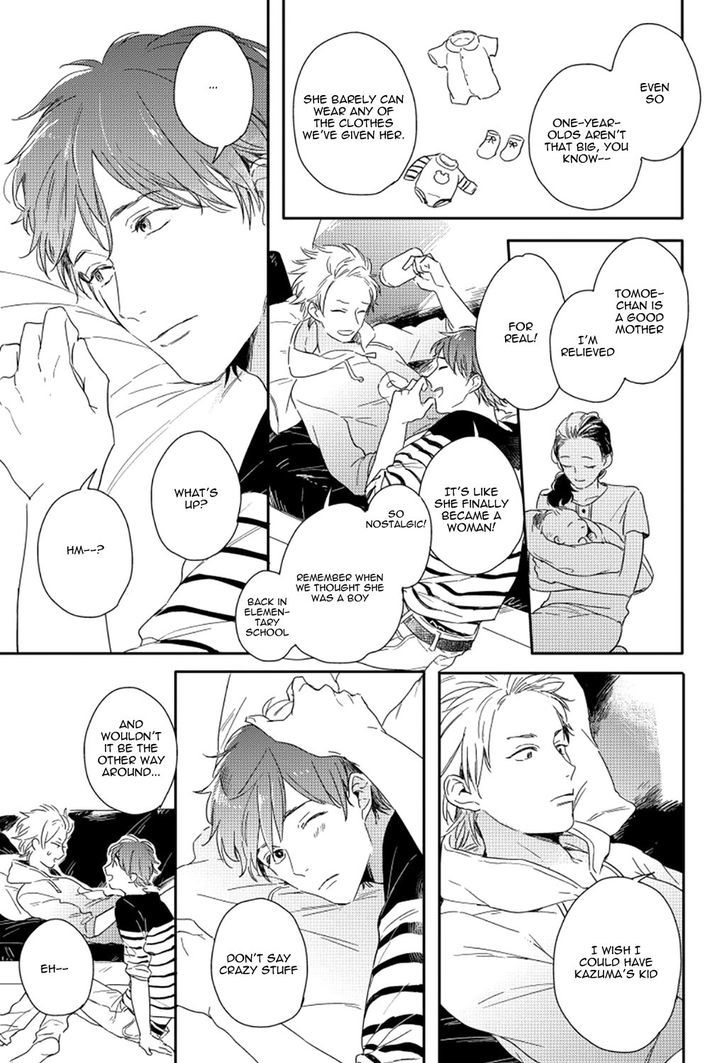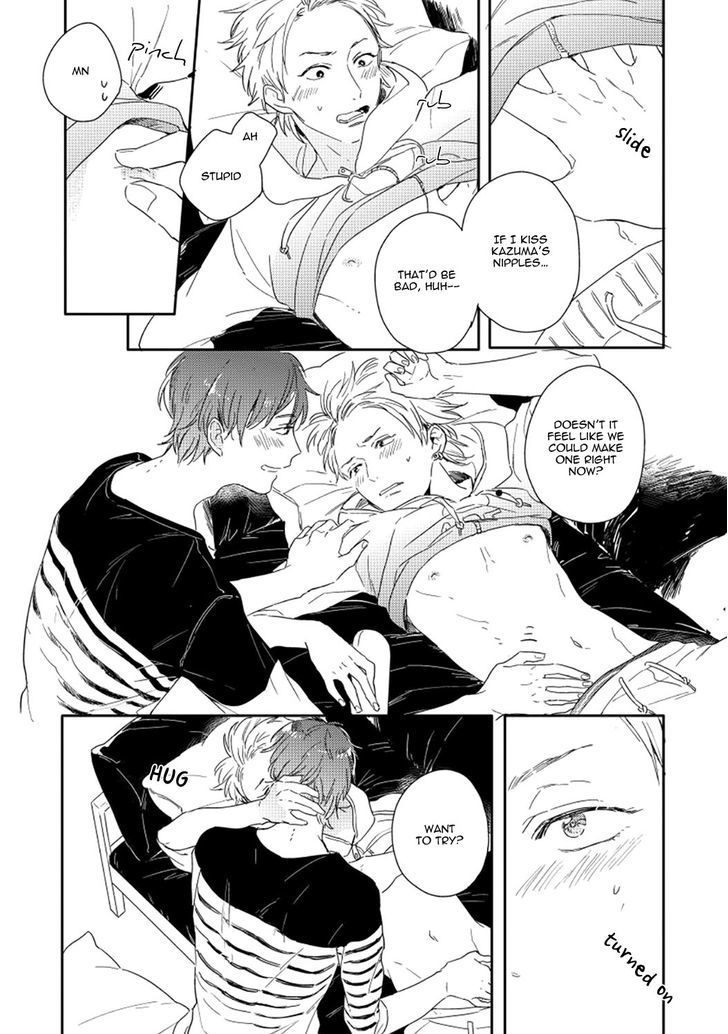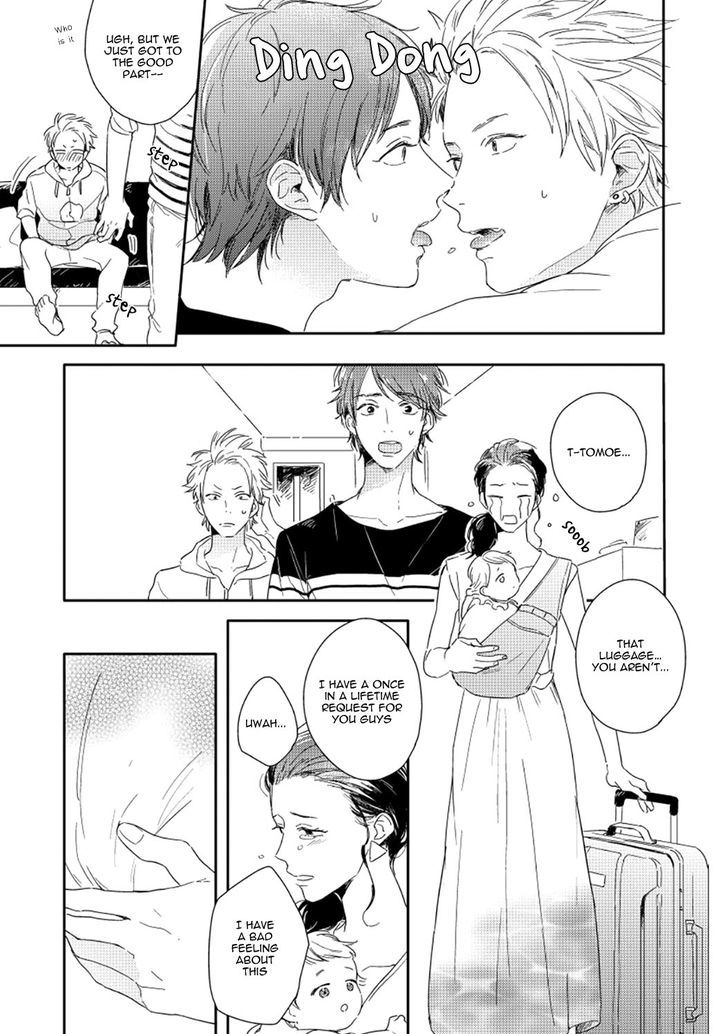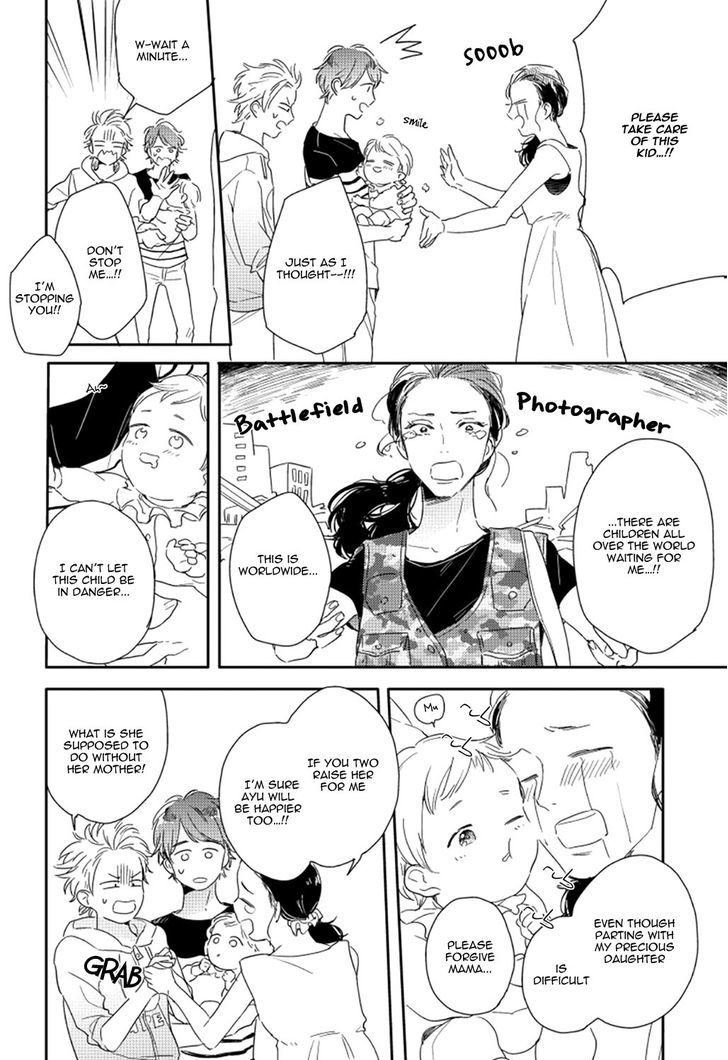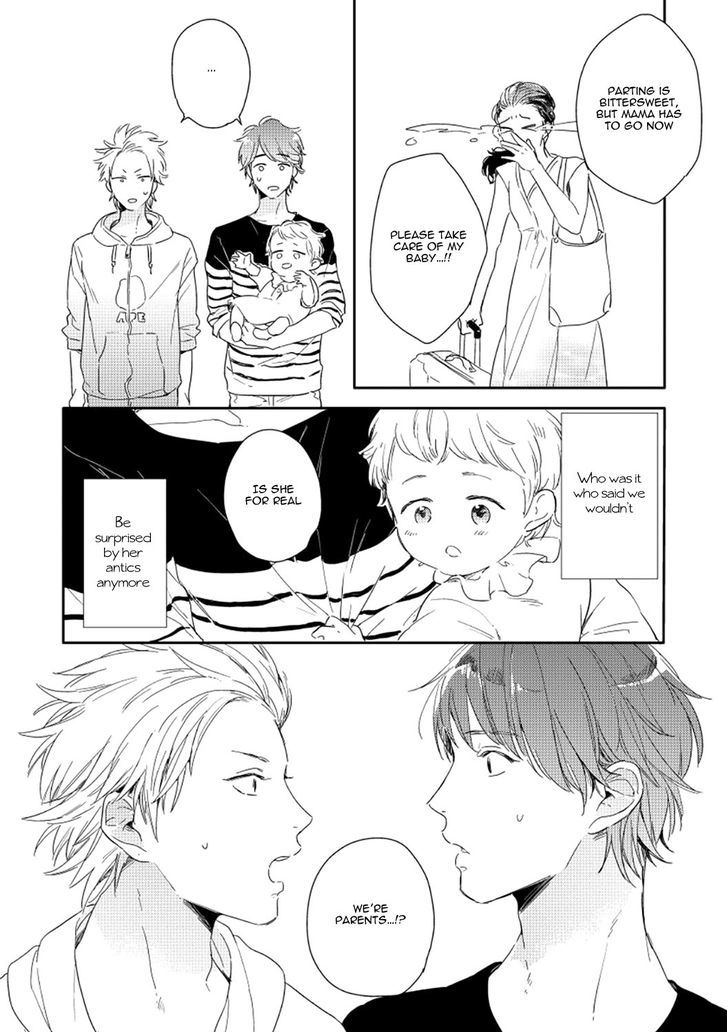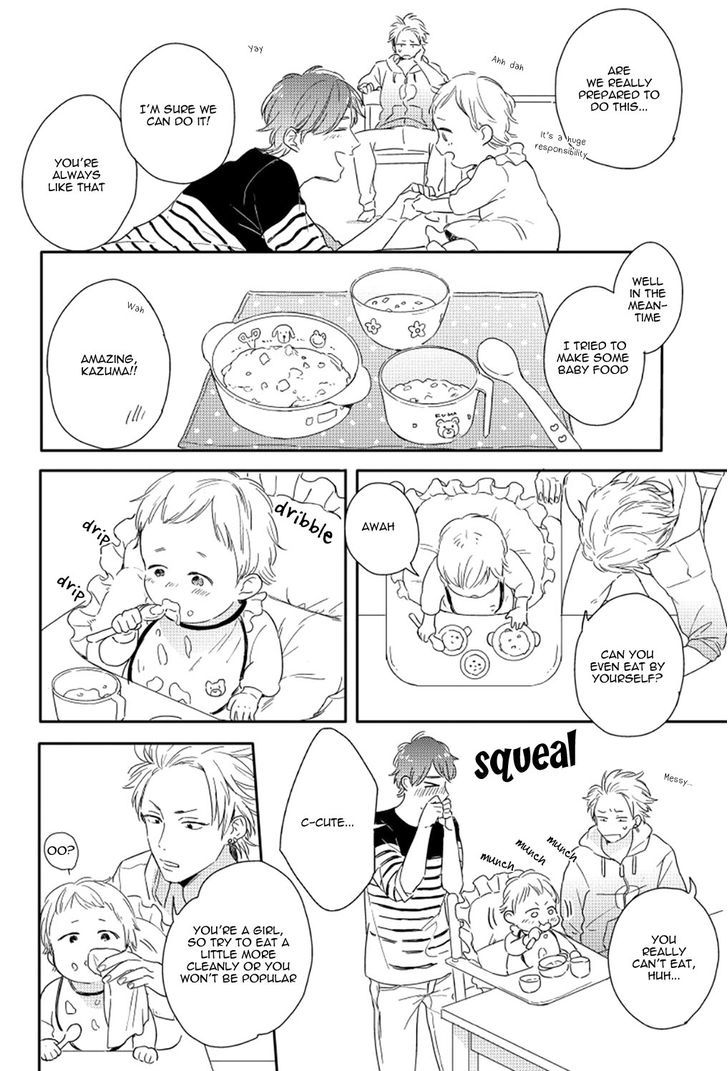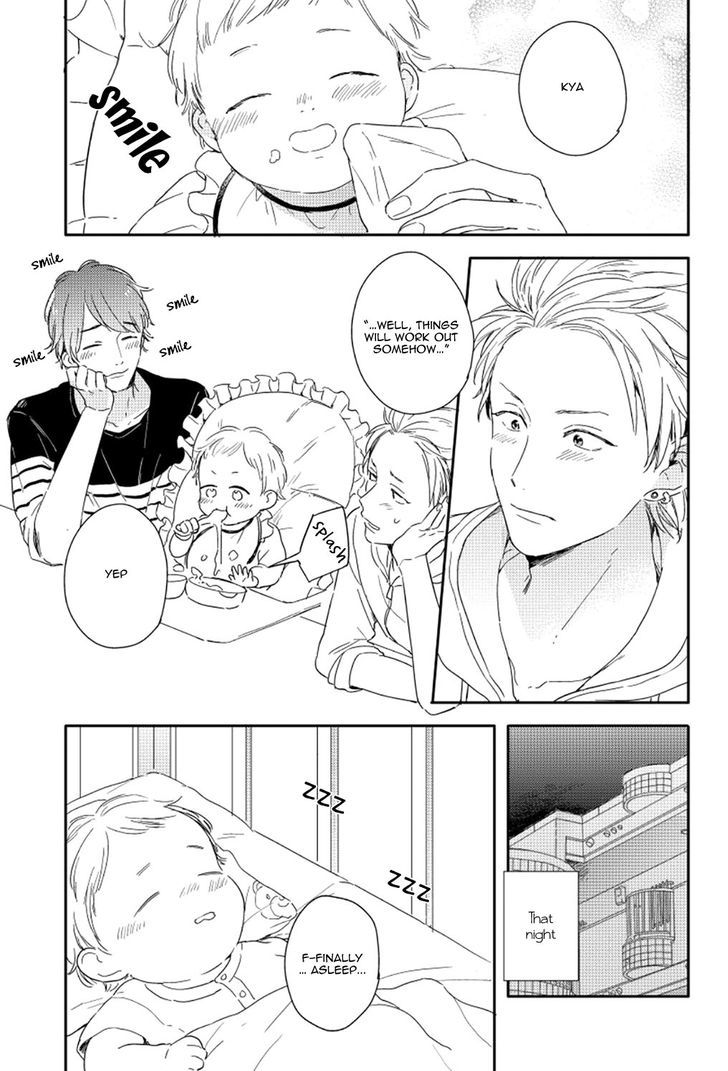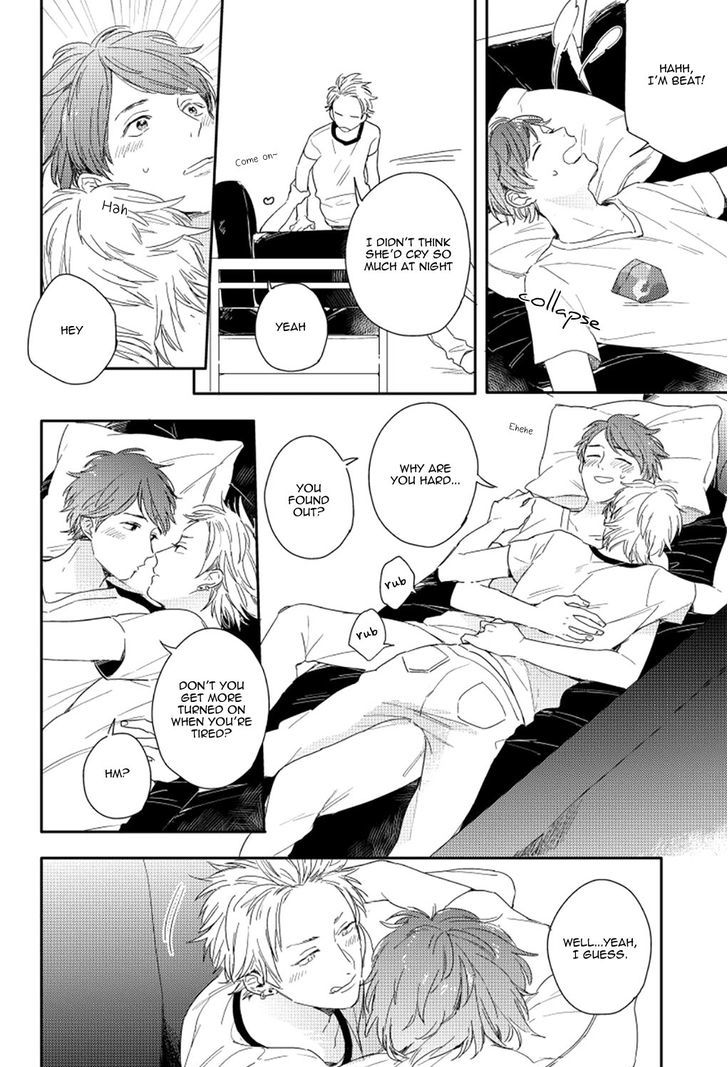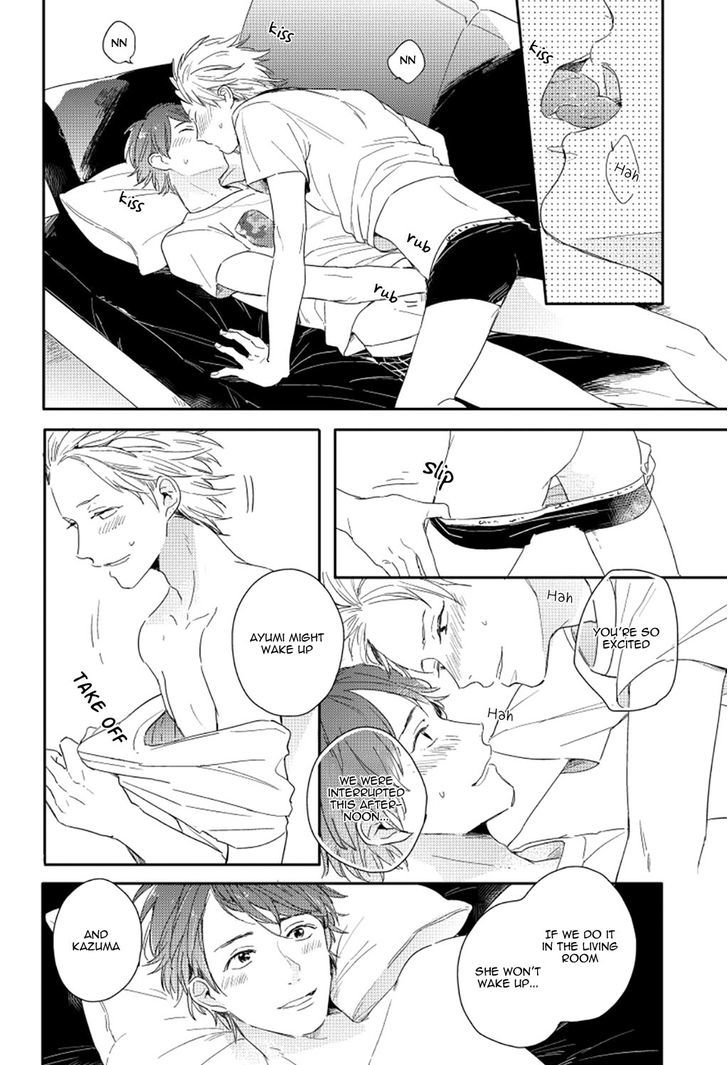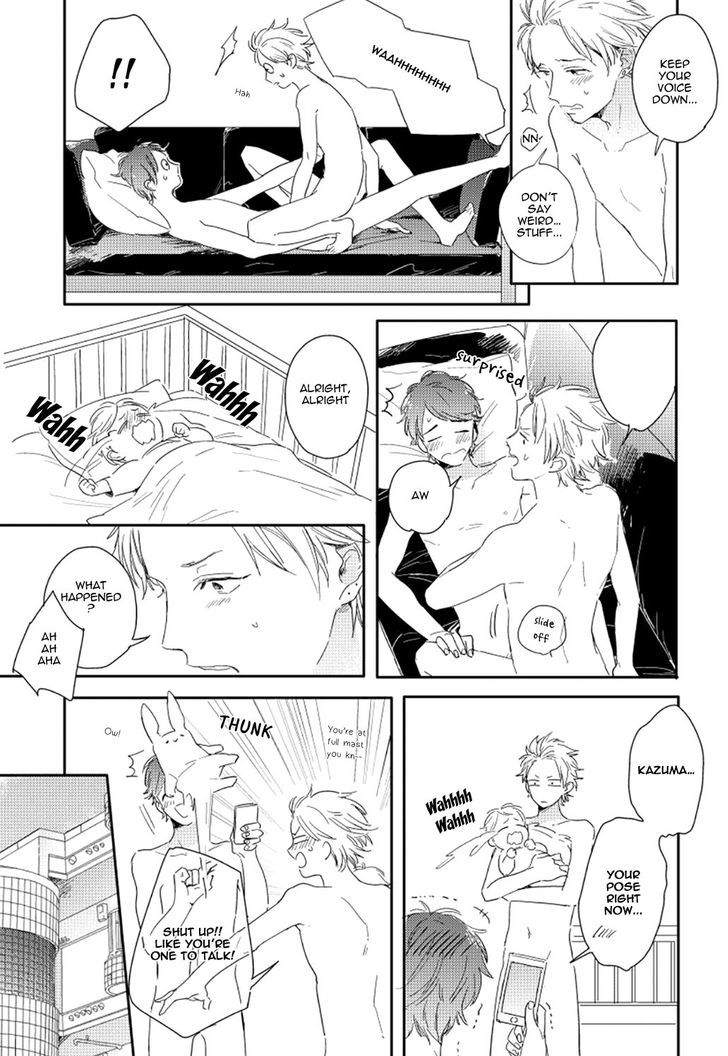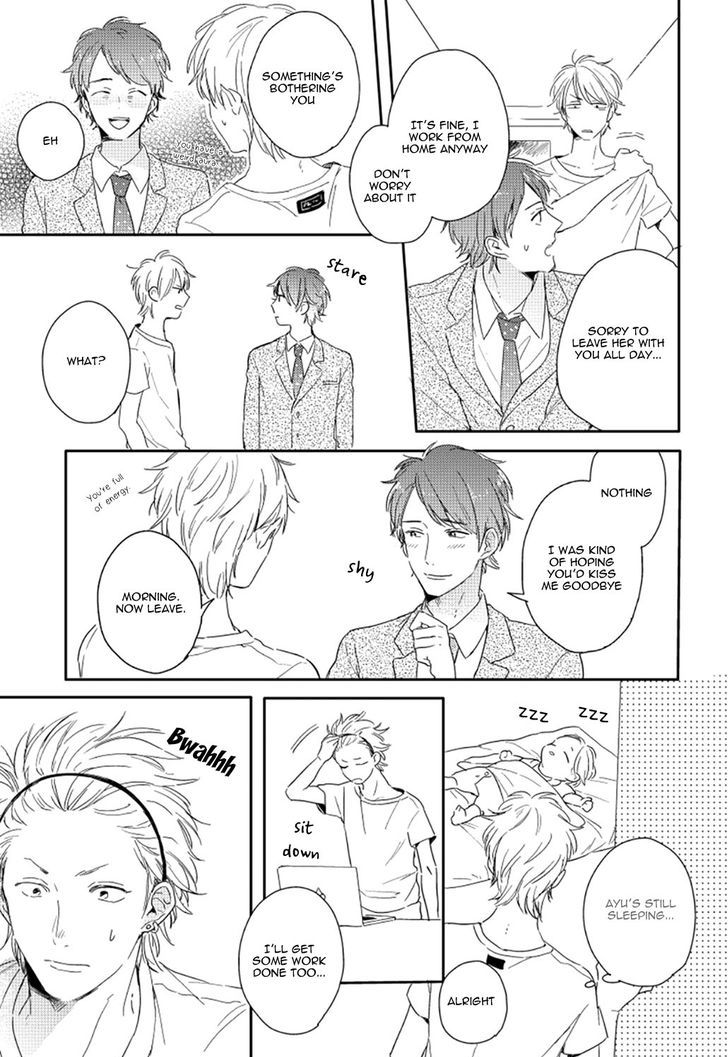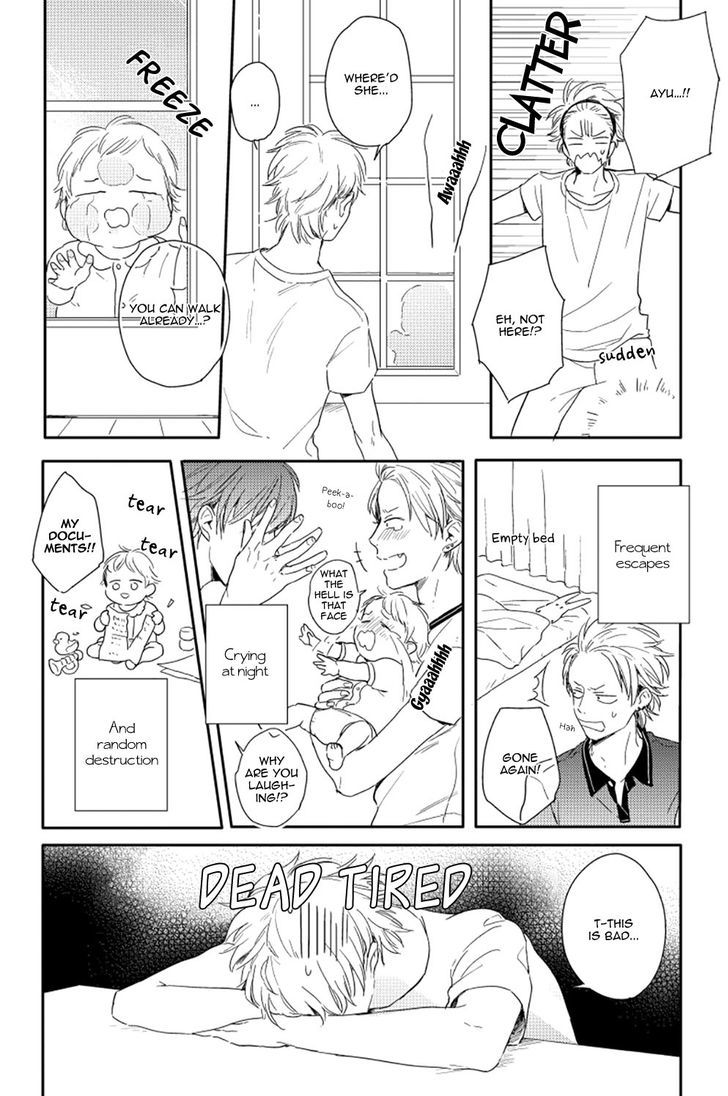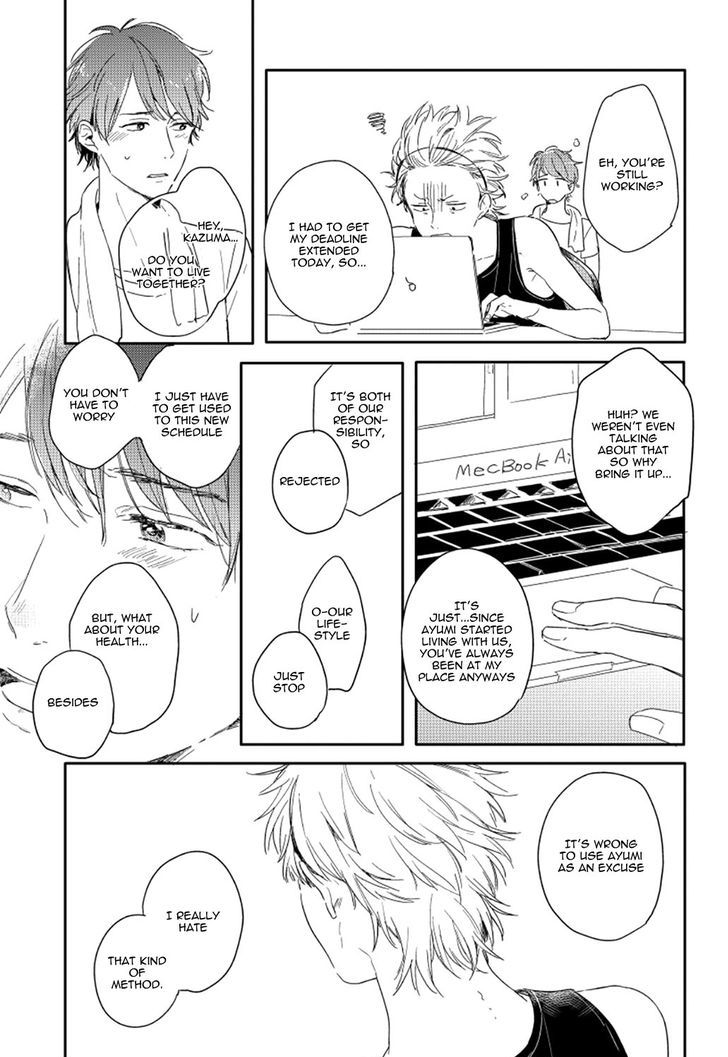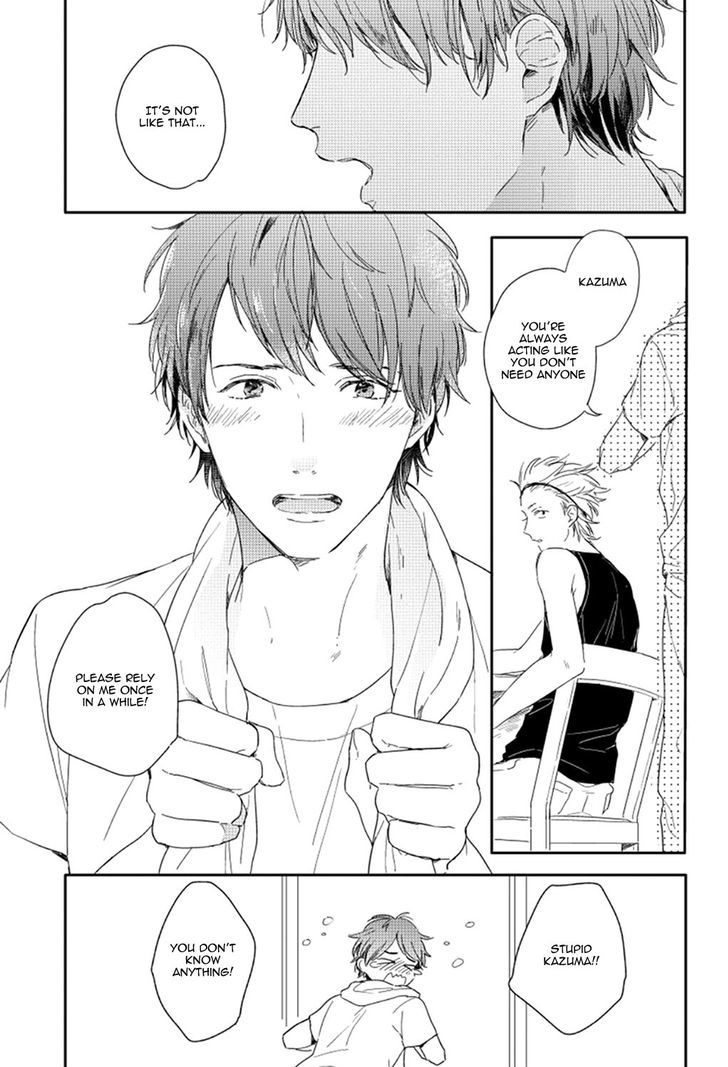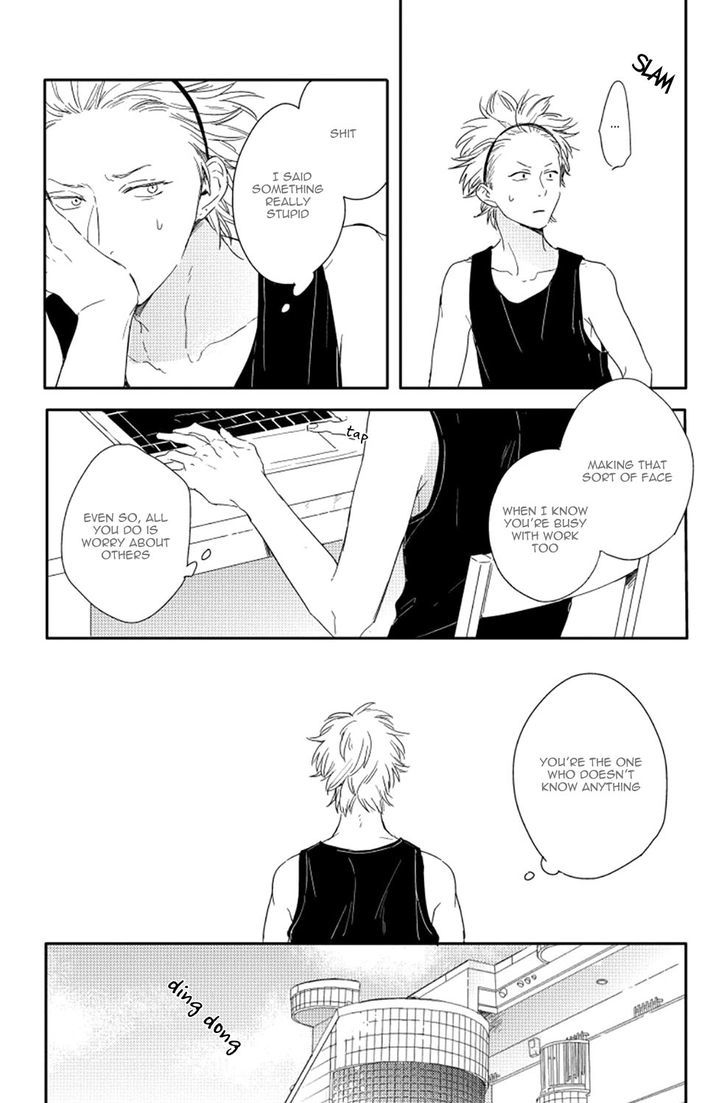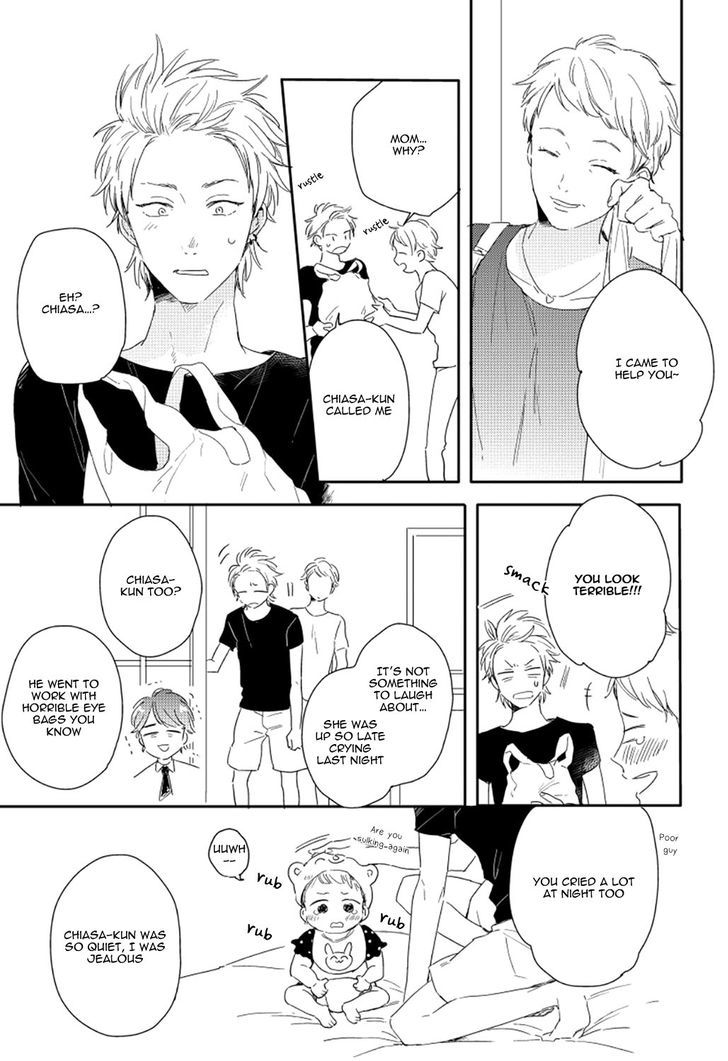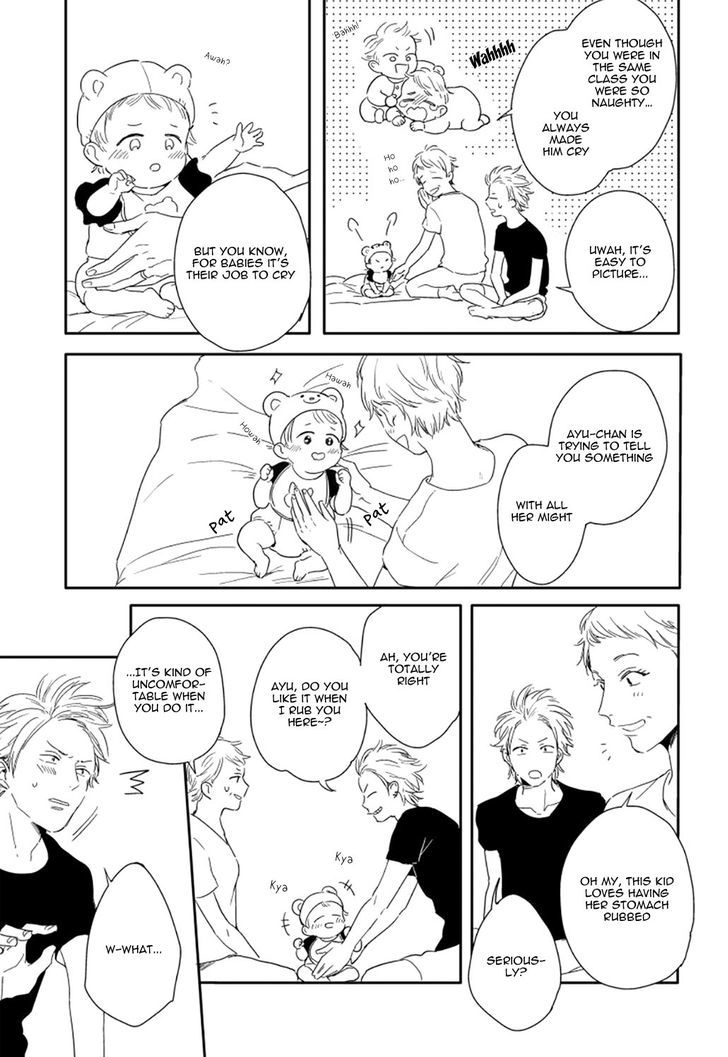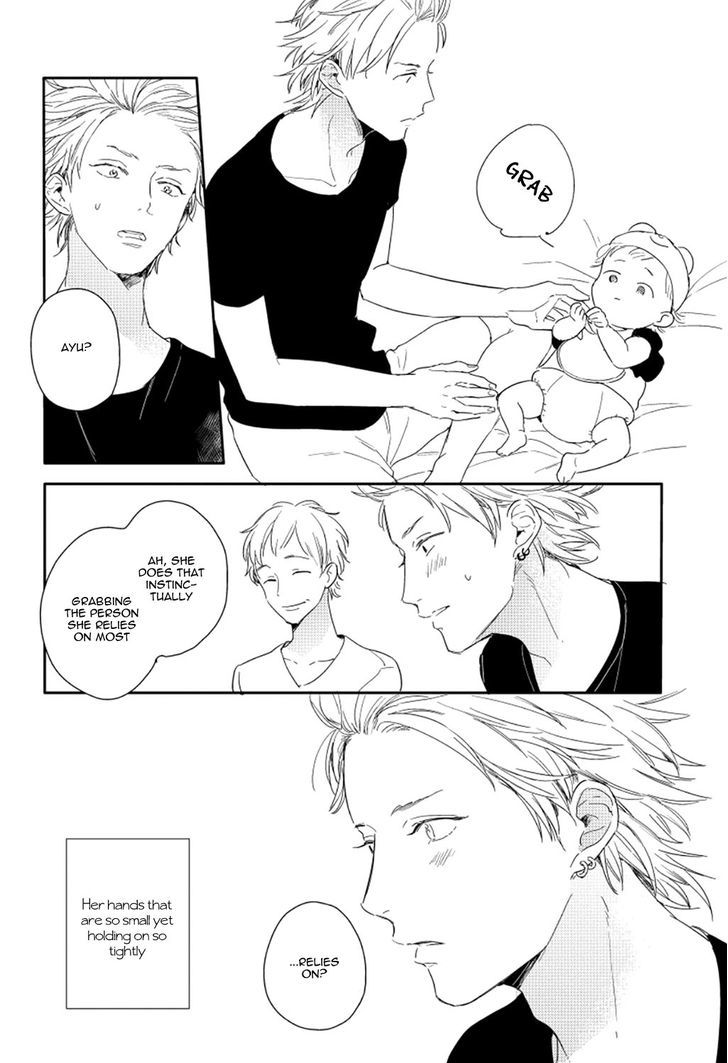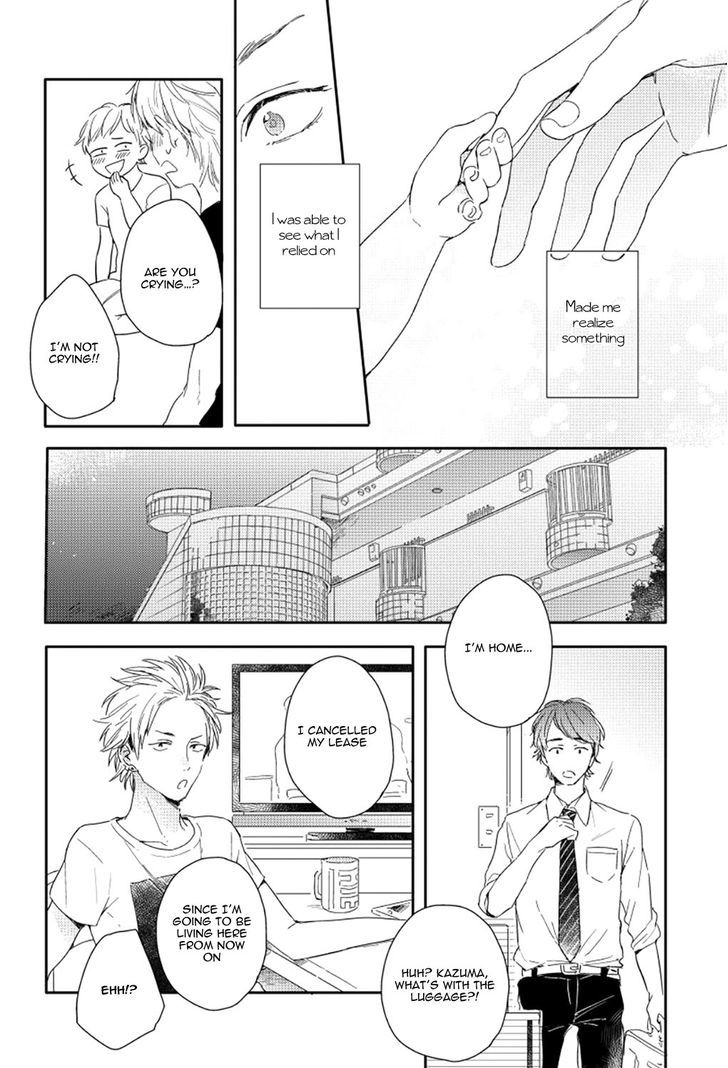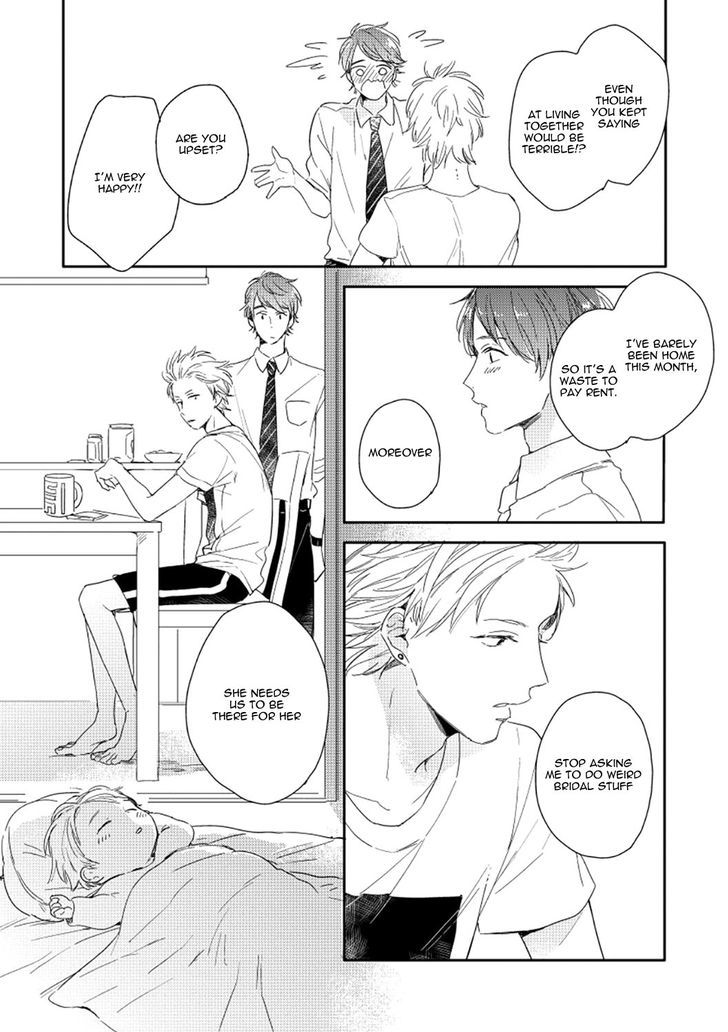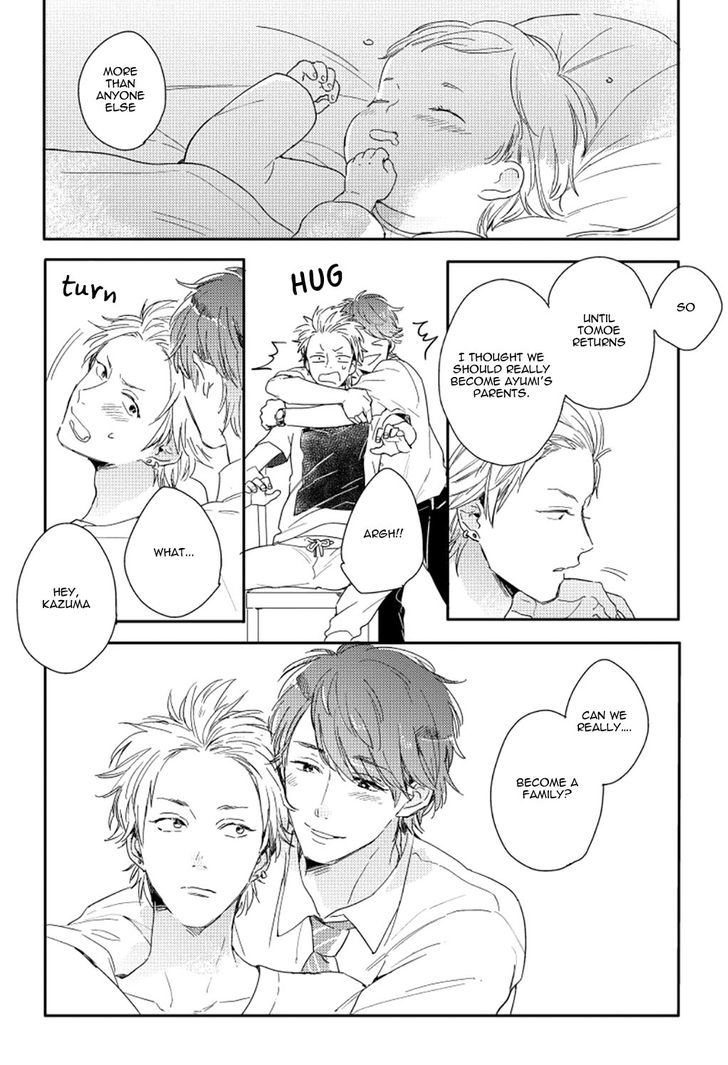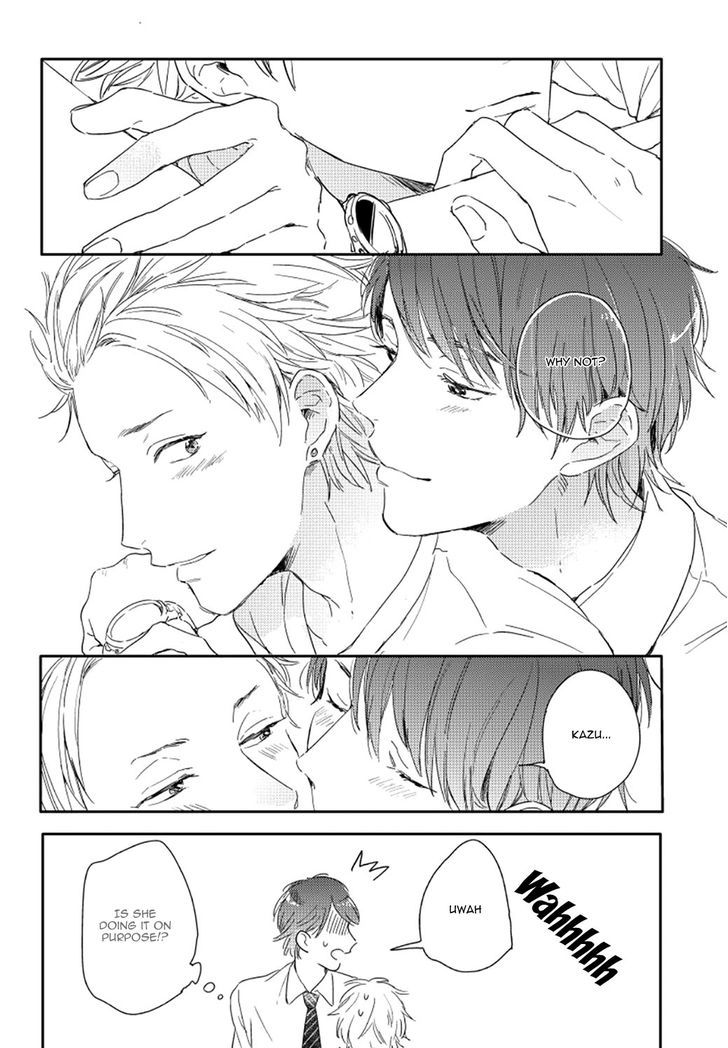 You need to login or register to bookmark/favorite this content.