Title: Hamu and the Boy Who Cried Wolf; Ookami Shounen to Hamu no Hito; 狼少年とハムの人
Author: Mentaiko/ Itto
Language: English
Plot: Yuudai is a "in the closet" gay. He puts up a straight perverted front for everyone. He is so used to lying he can't confess and come out to his crush, Kimikazu. One night however, after a drinking party, Kimikazu shows his interest… Will Yuudai be able to be his true self?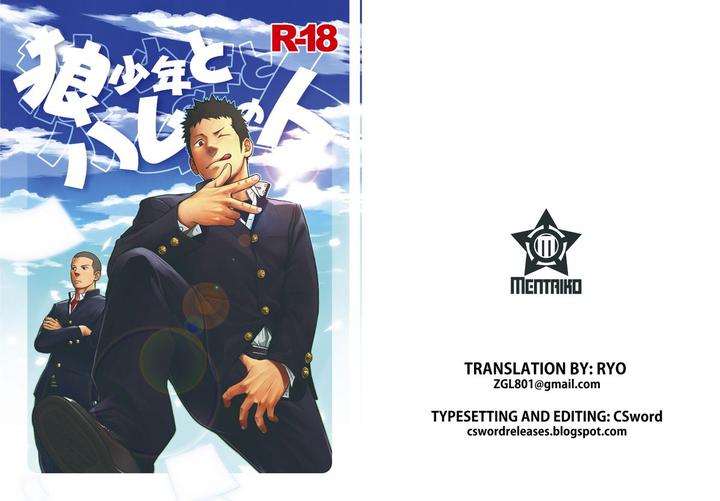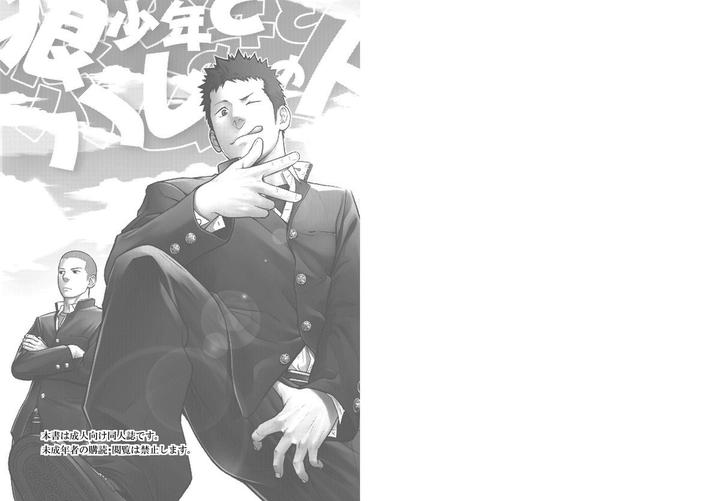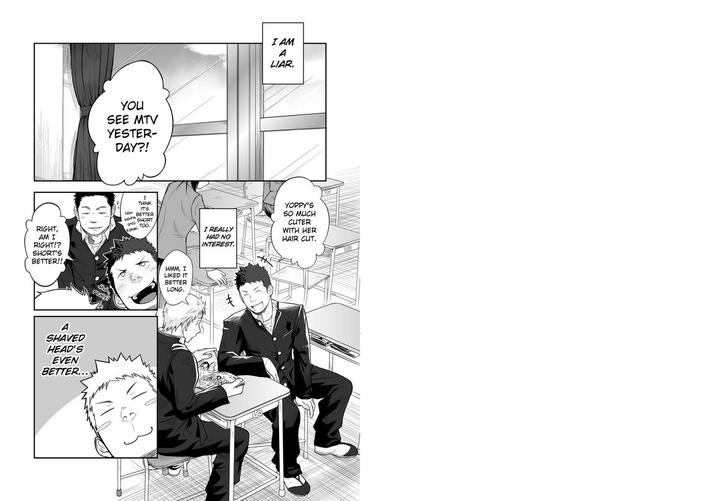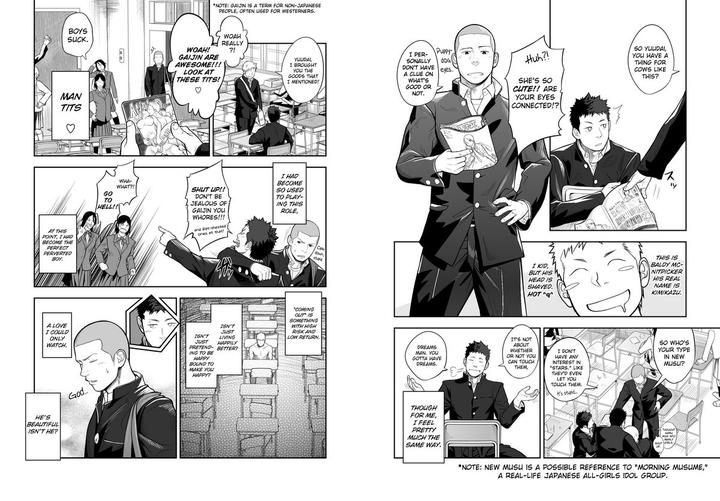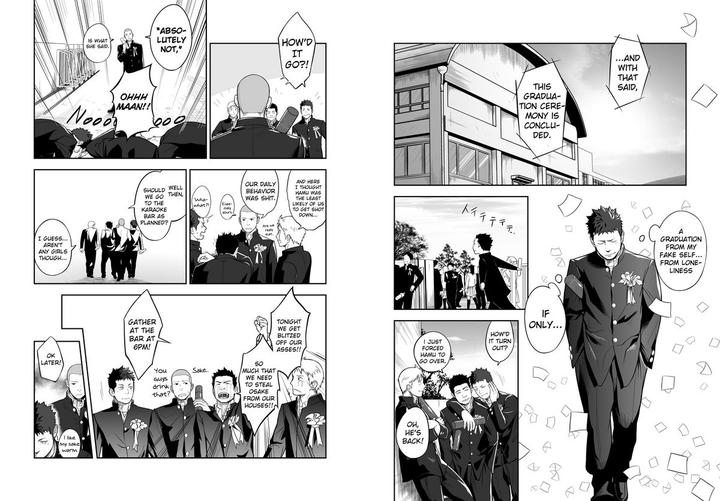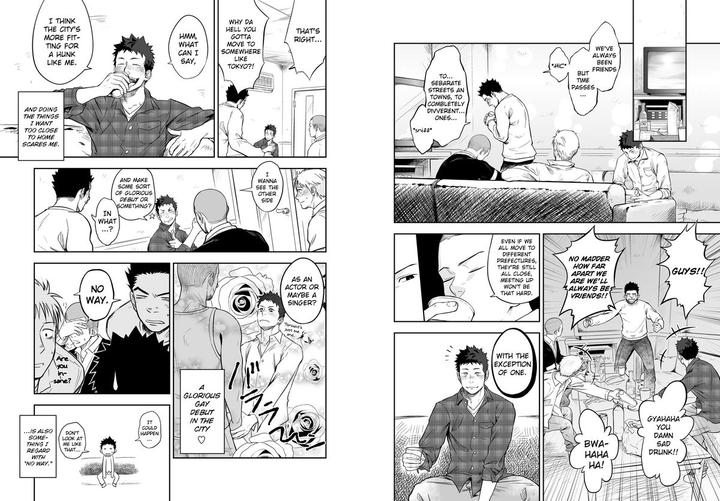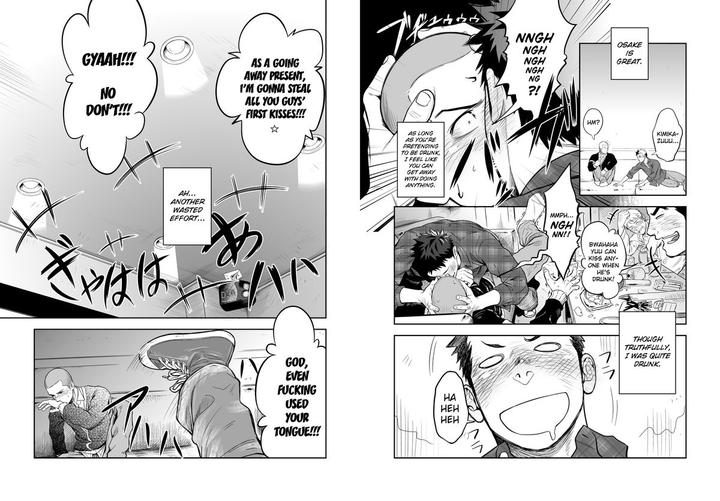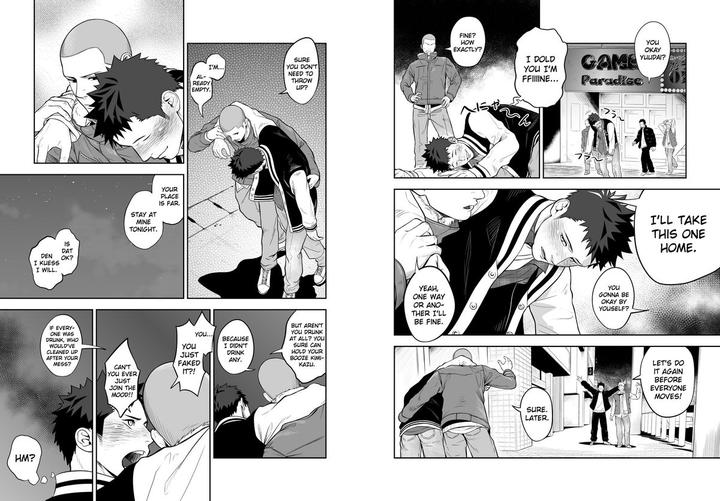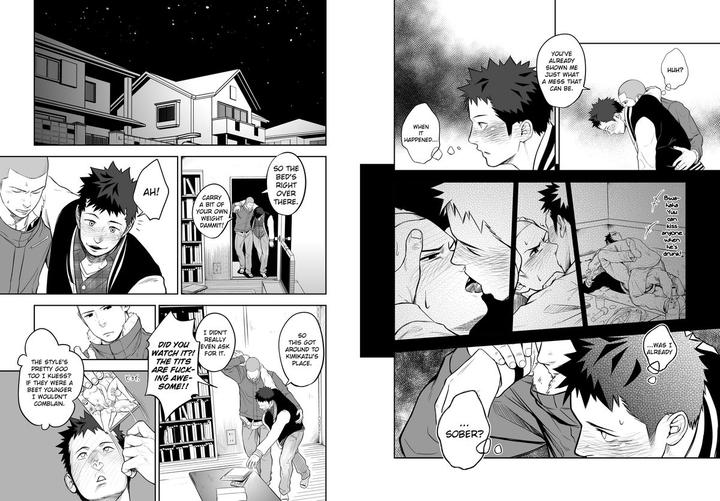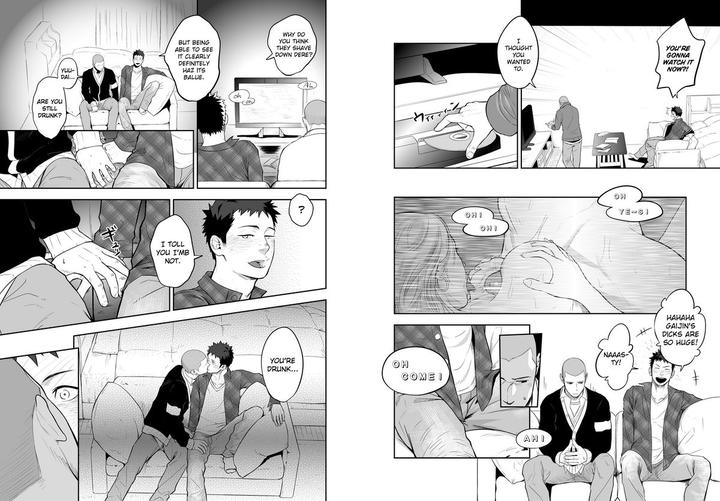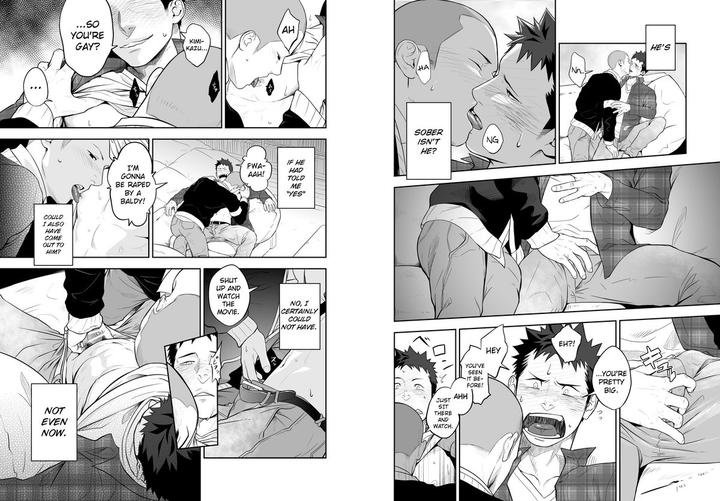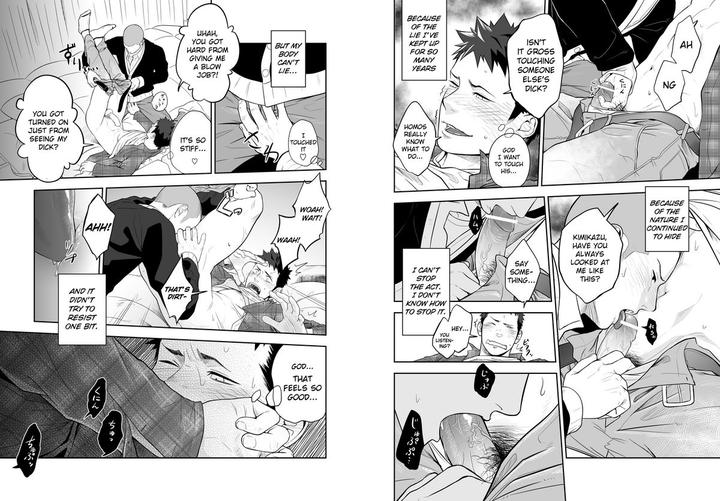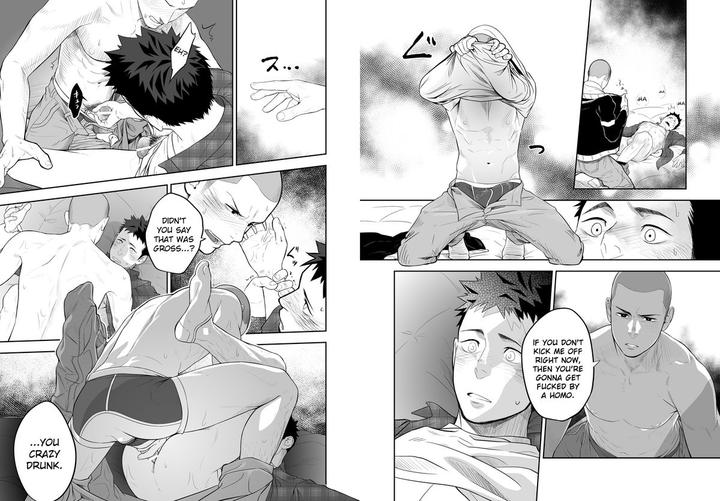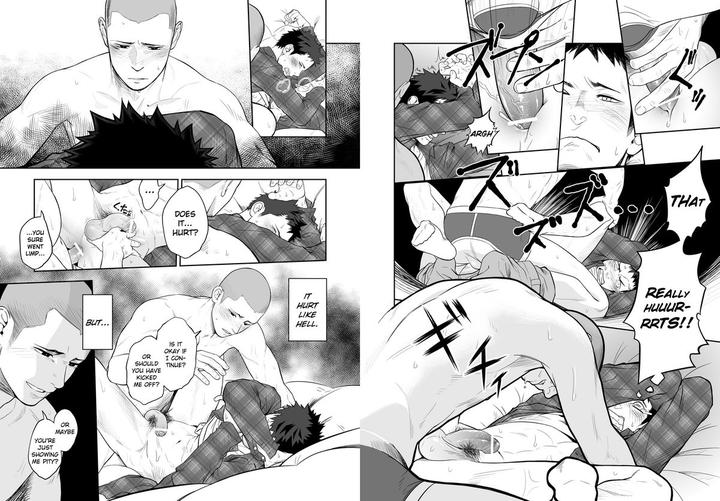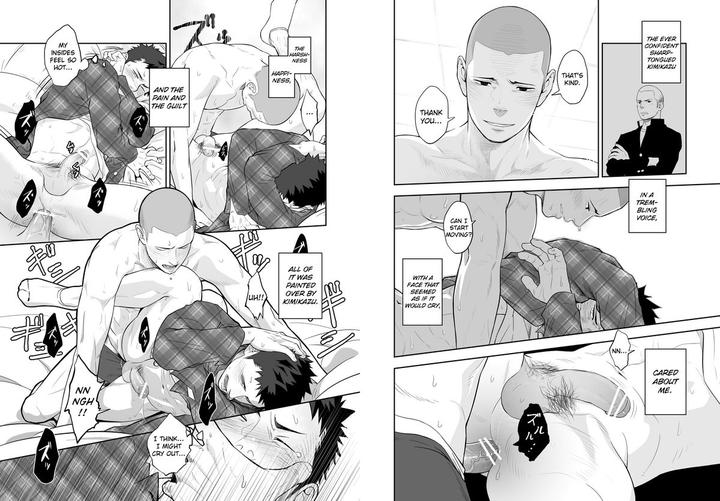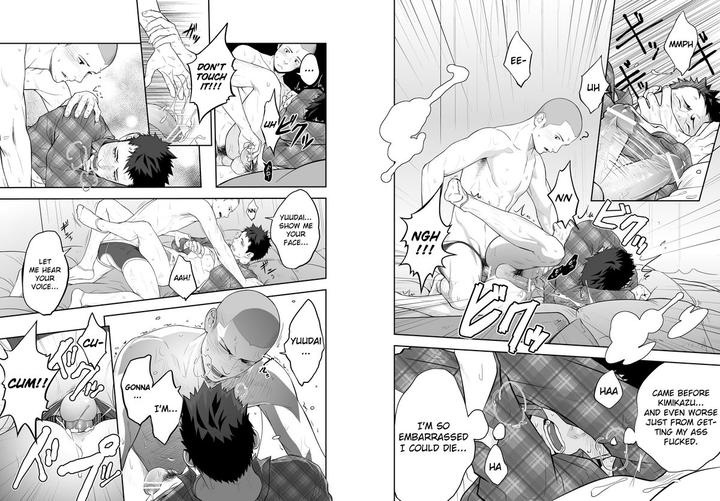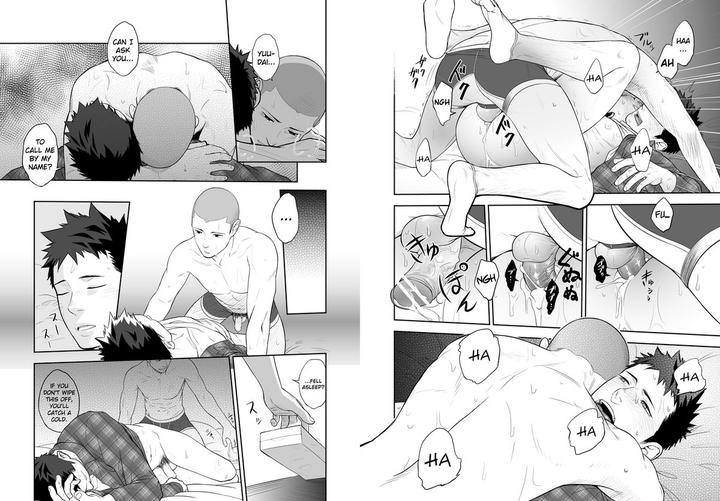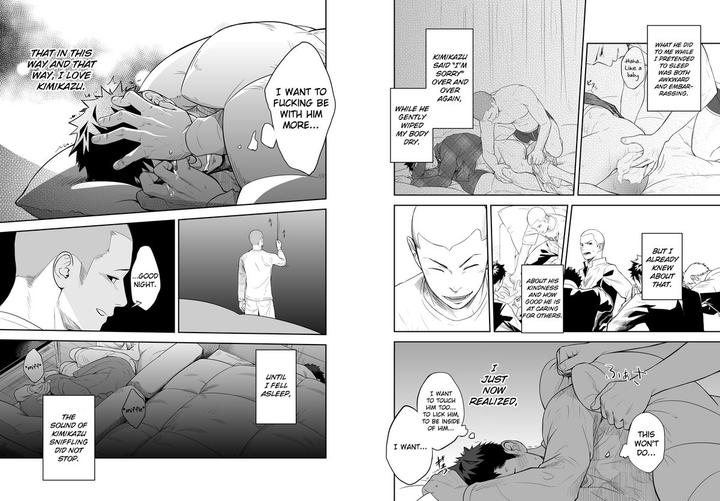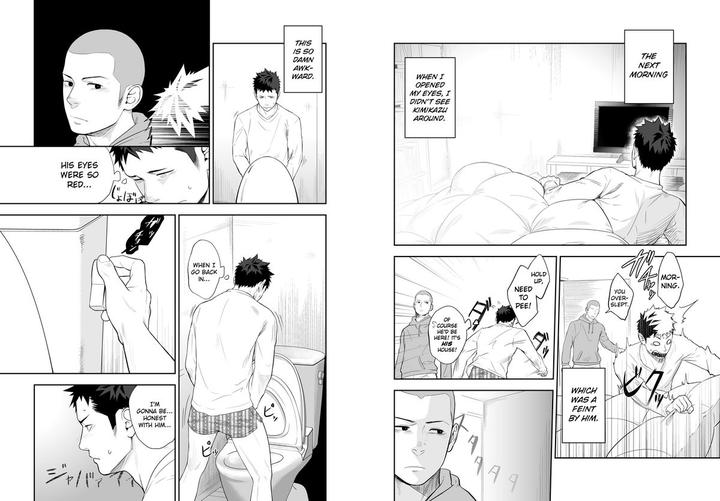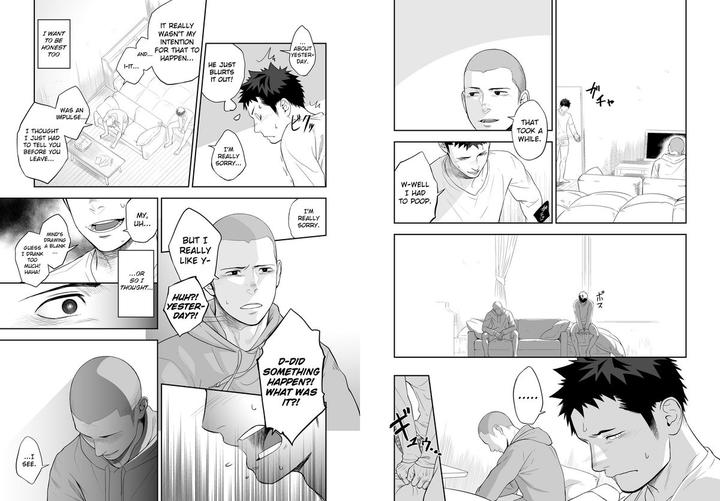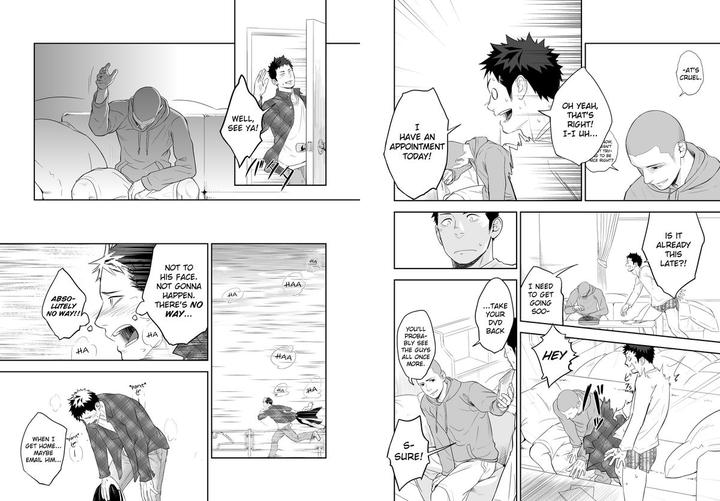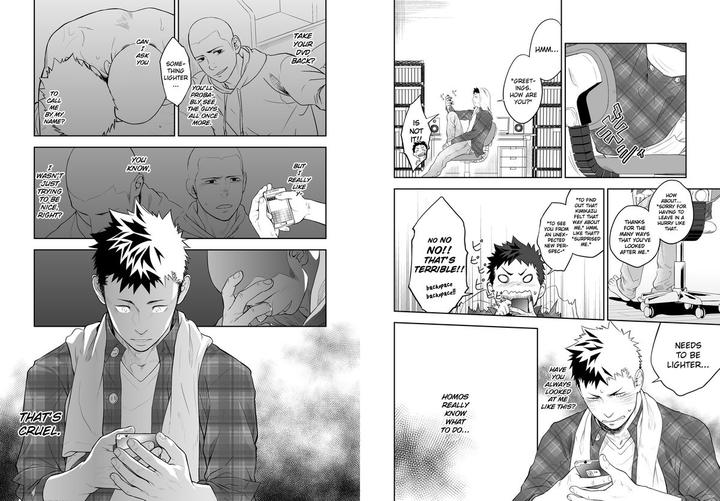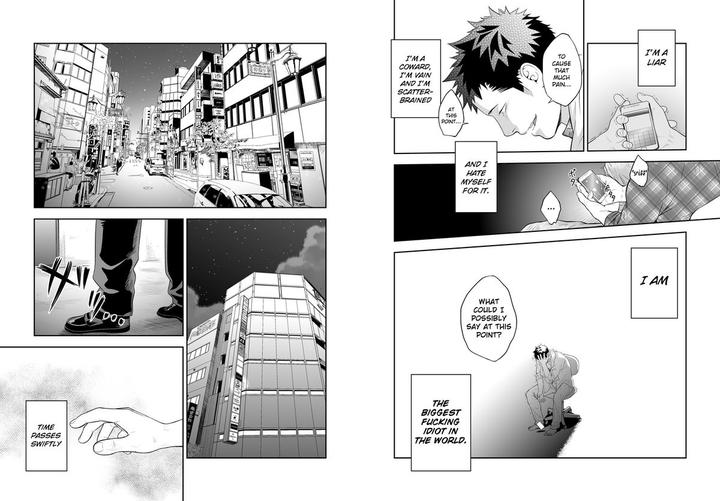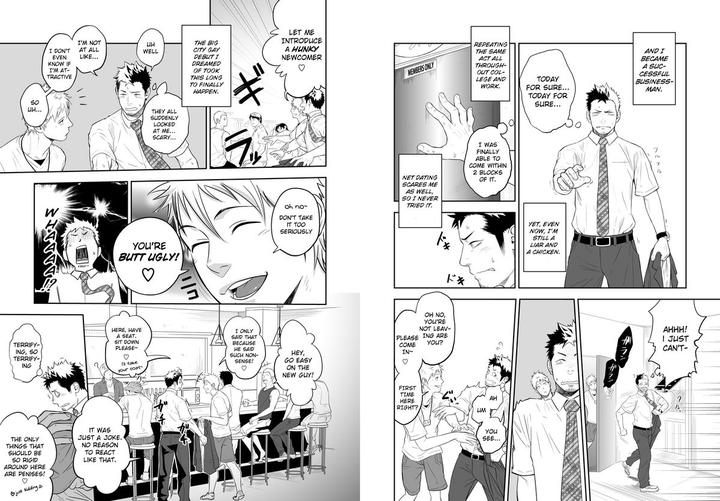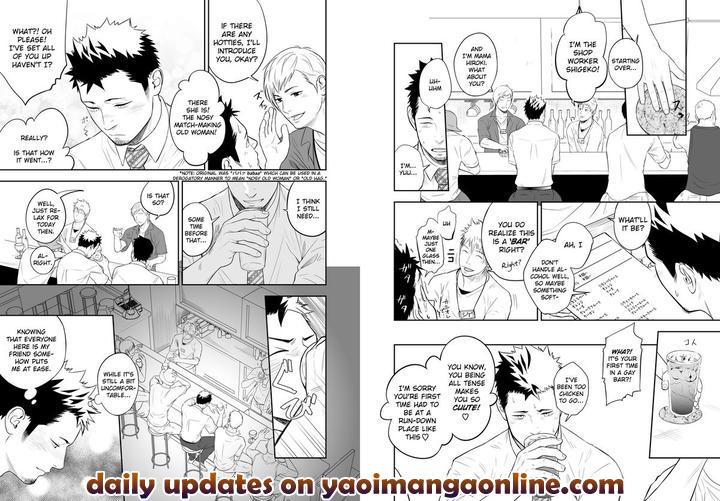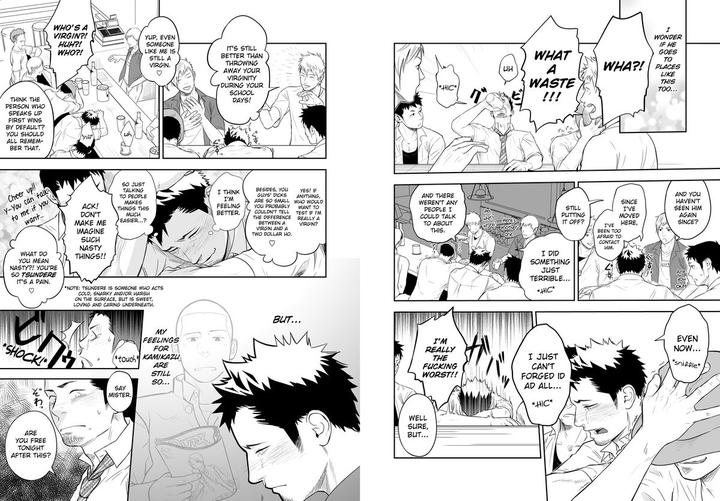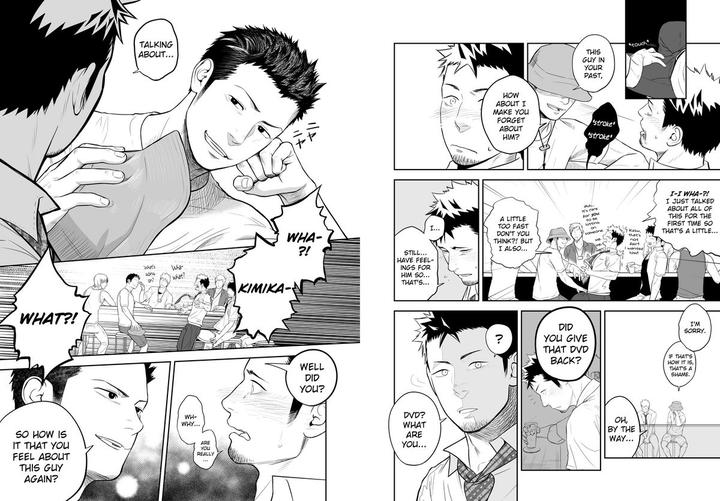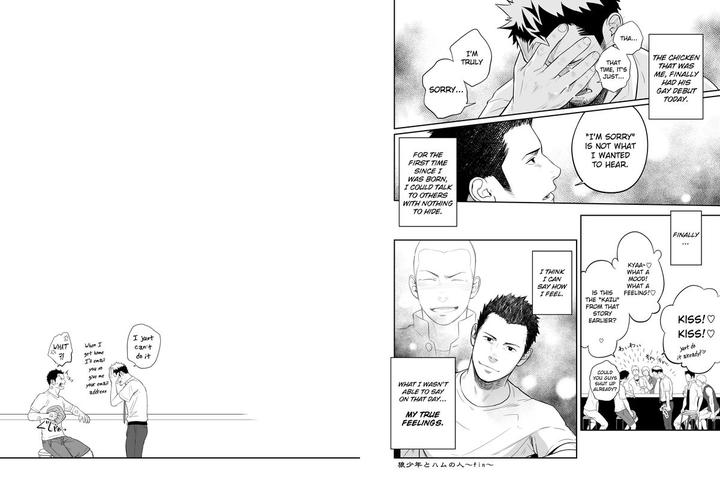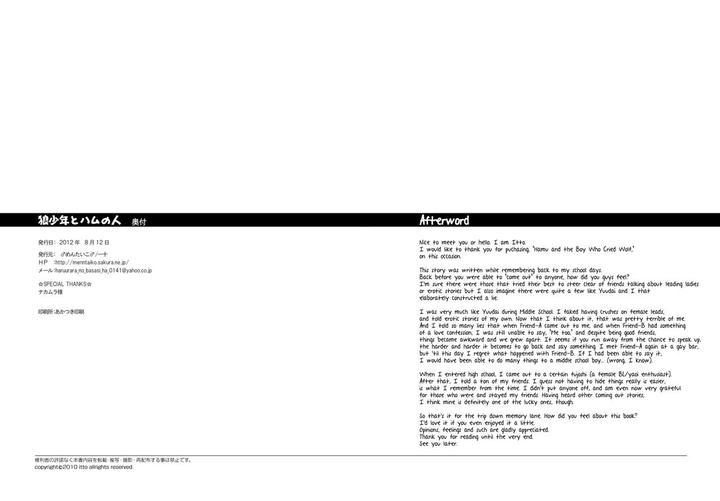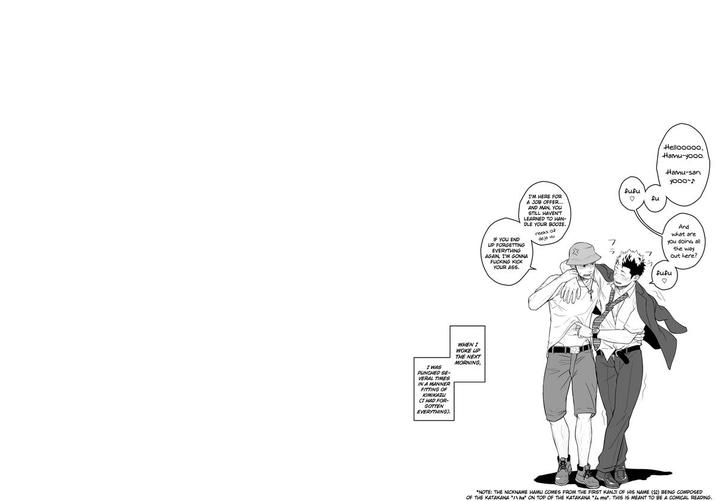 You need to login or register to bookmark/favorite this content.