Dj: Haikyuu!! Dj – Kyou no Owari ni Arigatou; Thank You at the End of Today – Haikyuu!! Dj
Author: sio/ Shino
Language: English
Pairing: Daichi x Suga
Plot: After they became lovers, Suga feels shy to do romantic stuff with Daichi. Not knowing that Suga actually lusts after him, Daichi kindly accepts Suga for his attitude. Will Suga be able to tell Daichi his true feelings and how will Daichi react?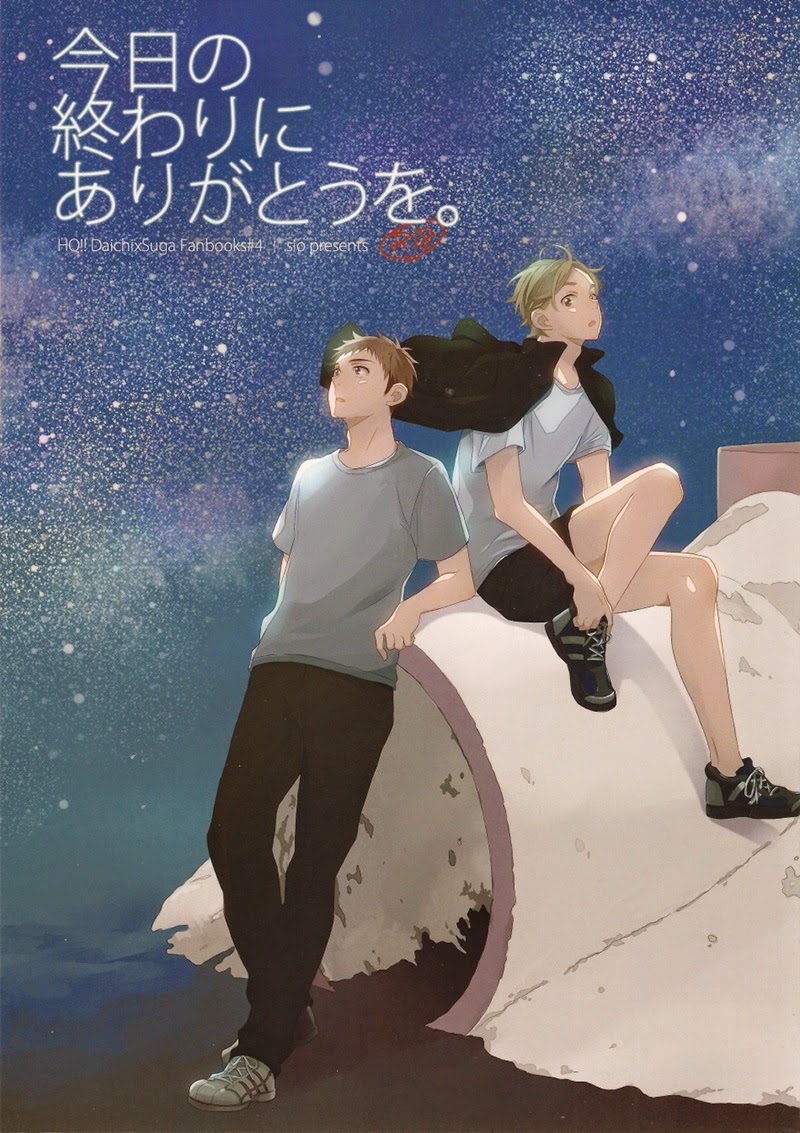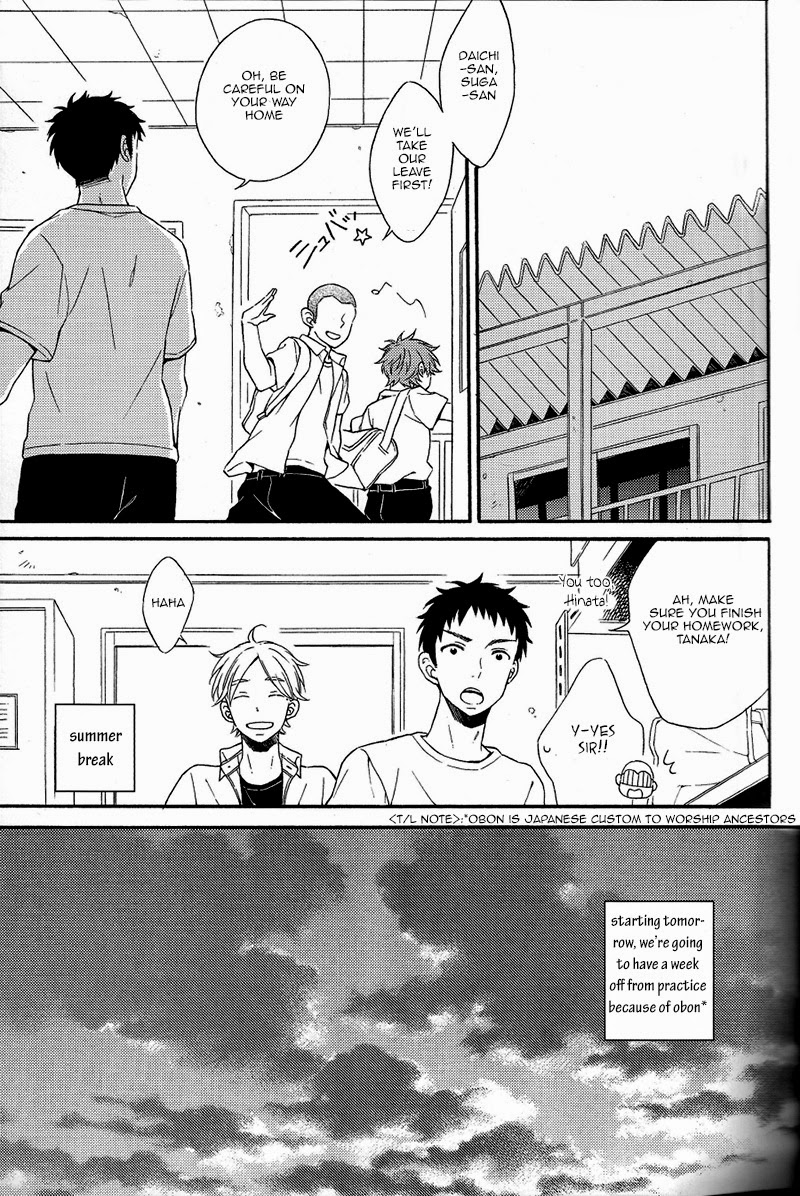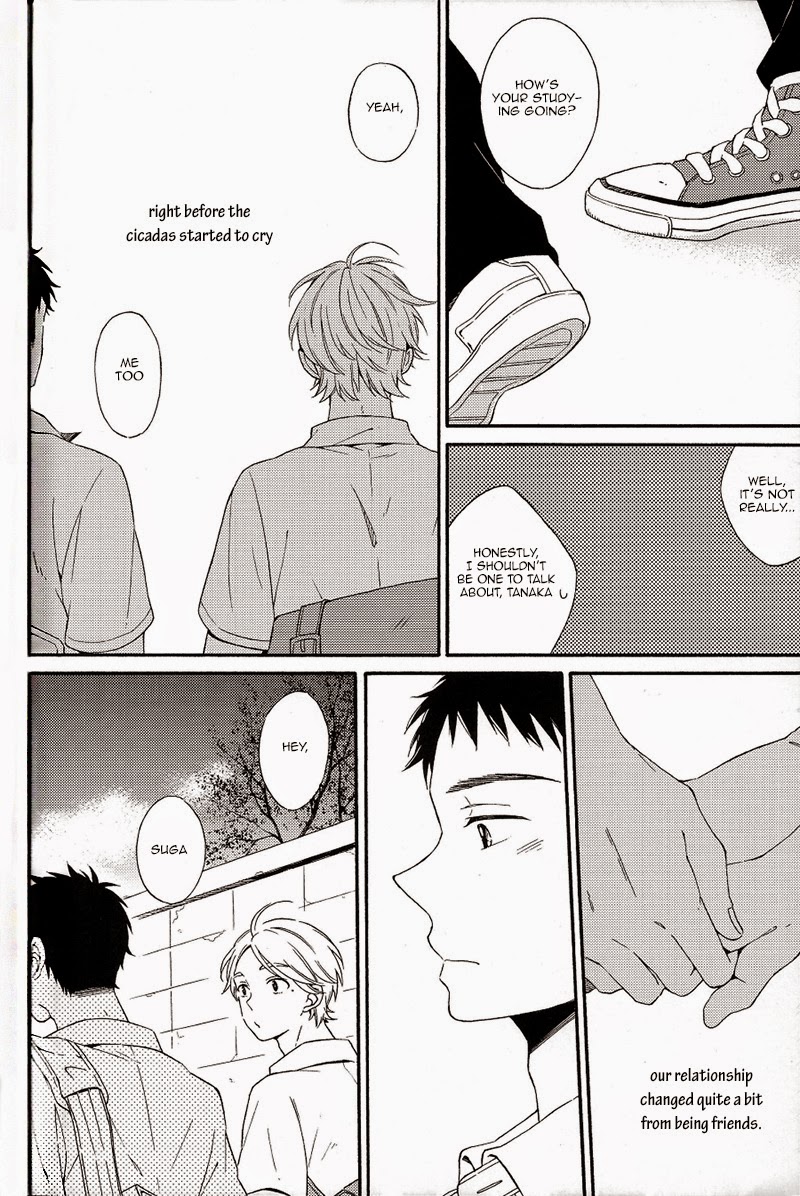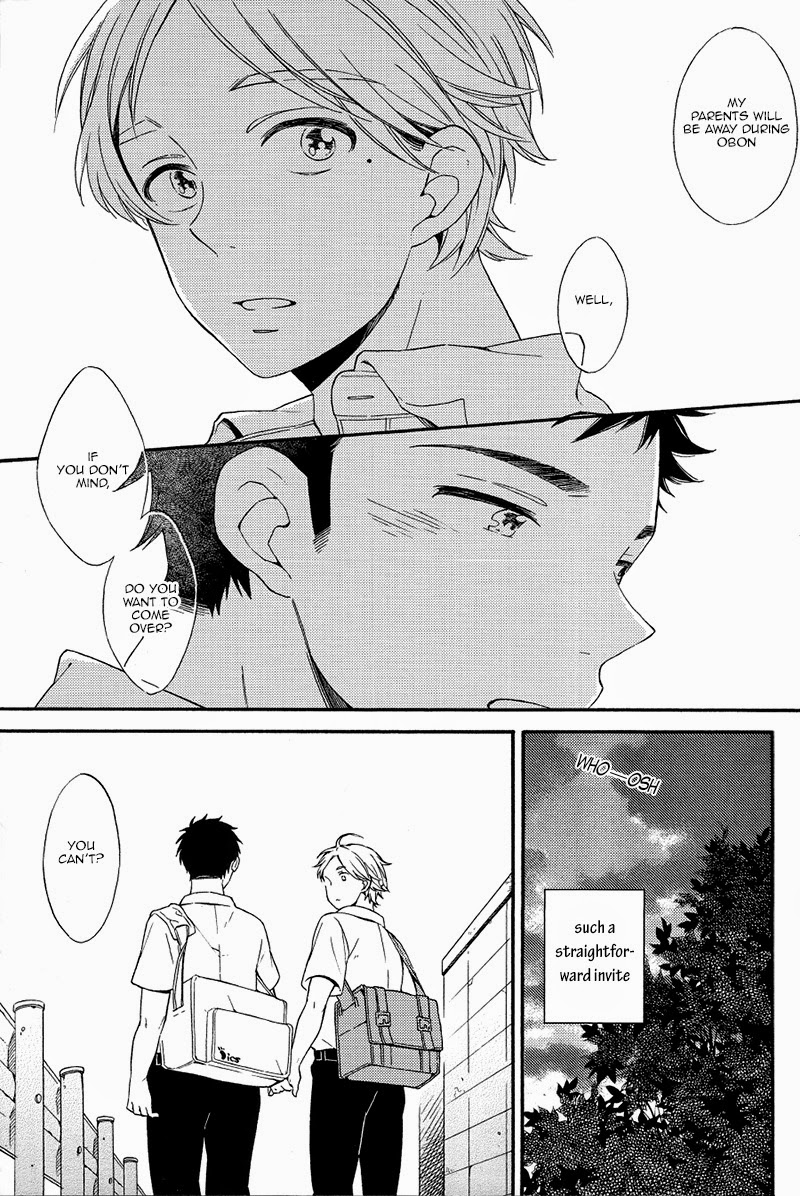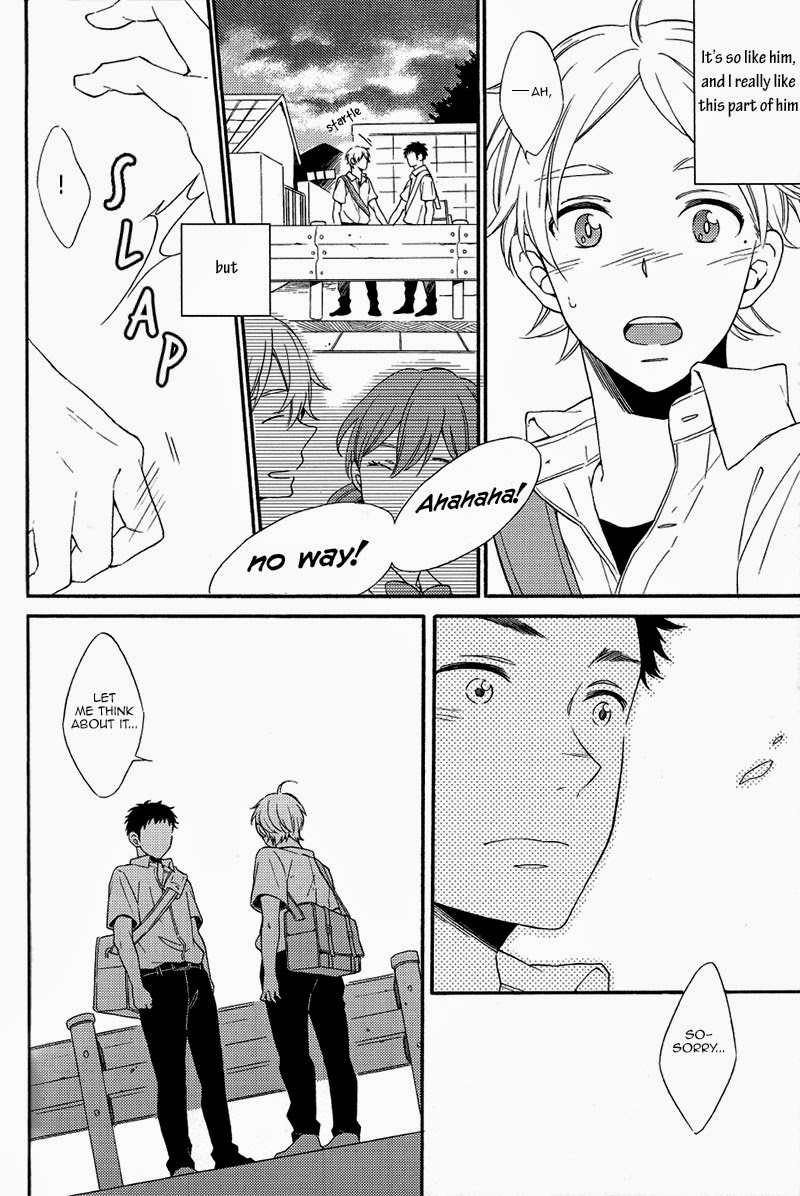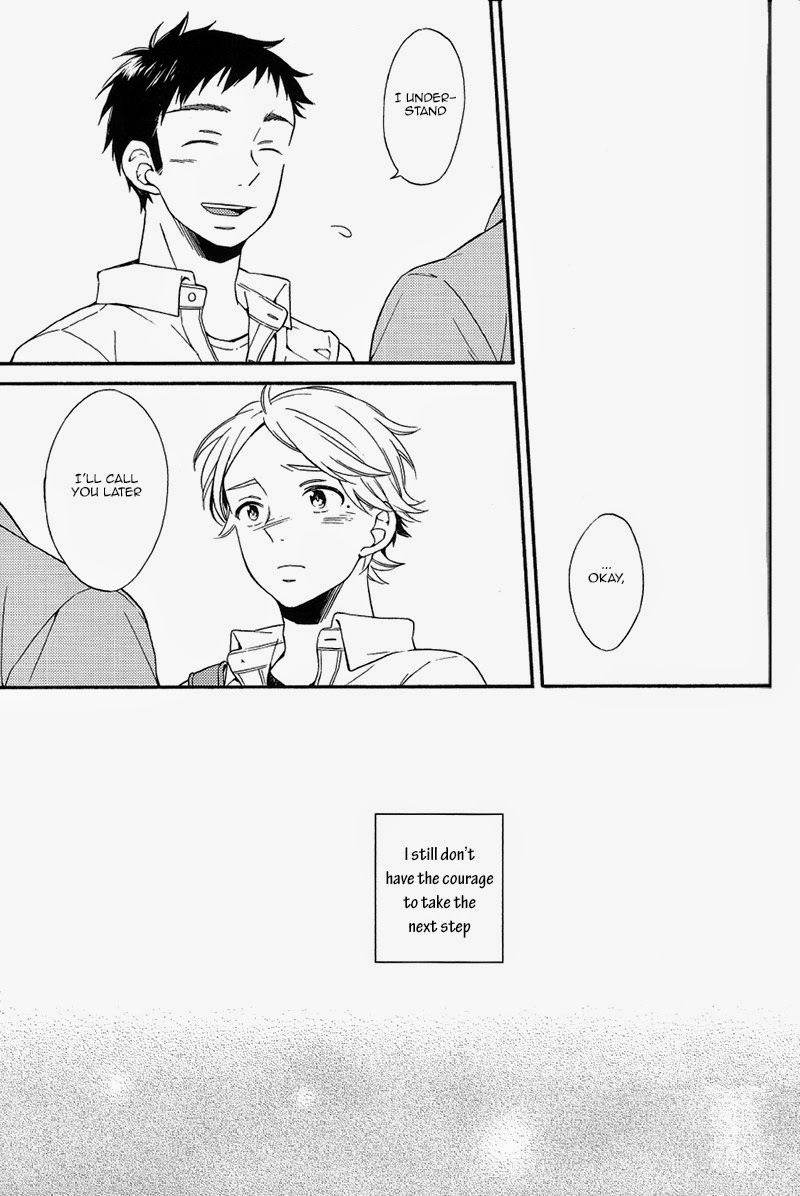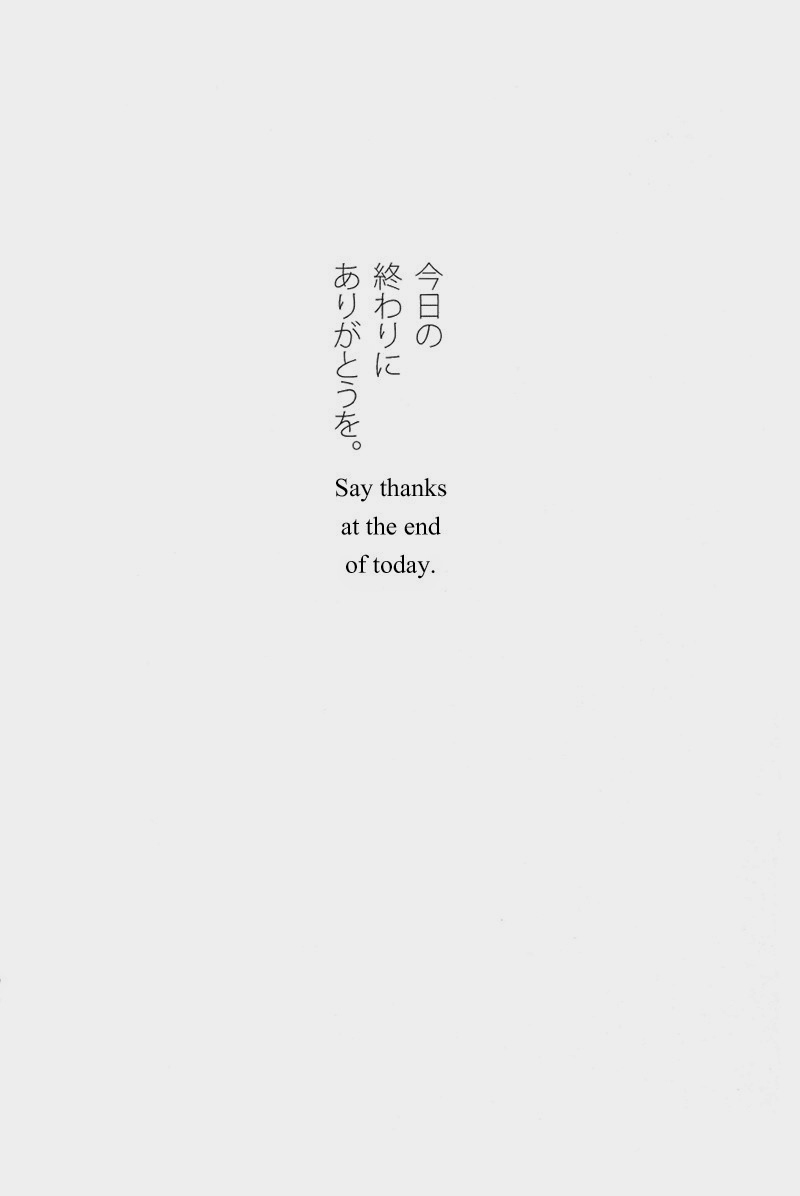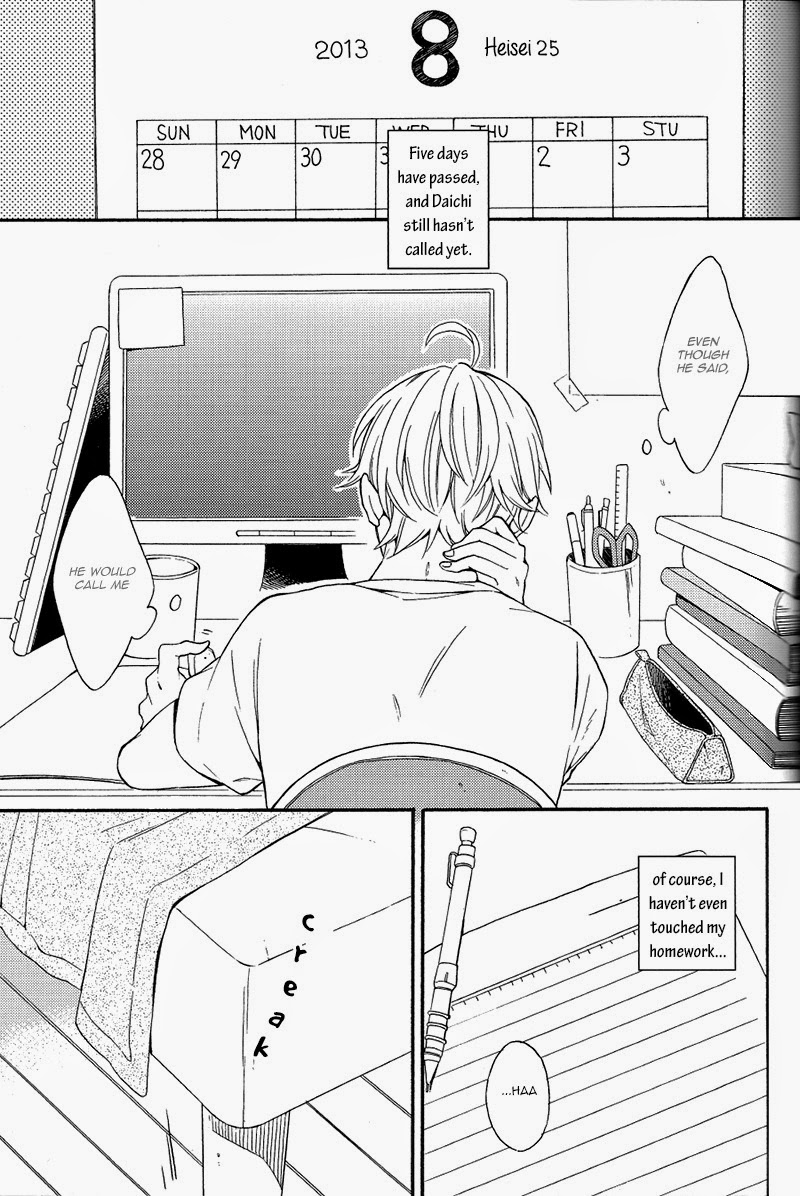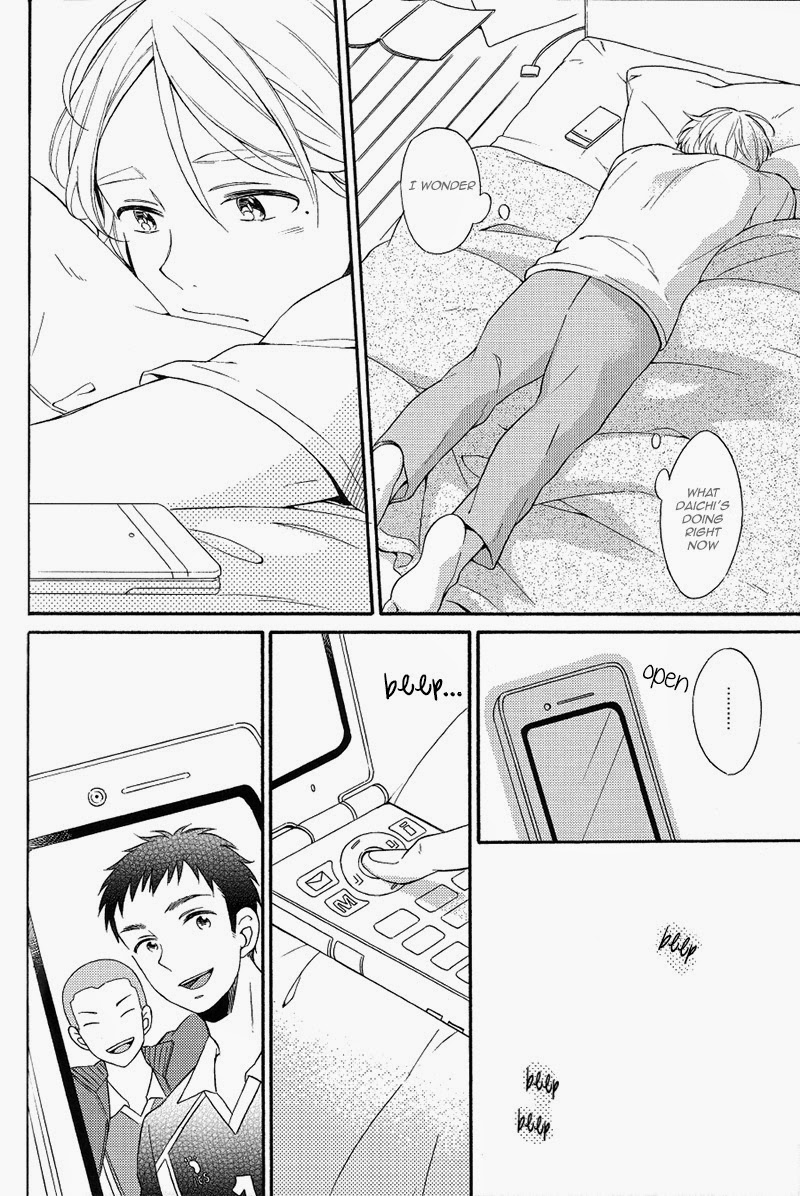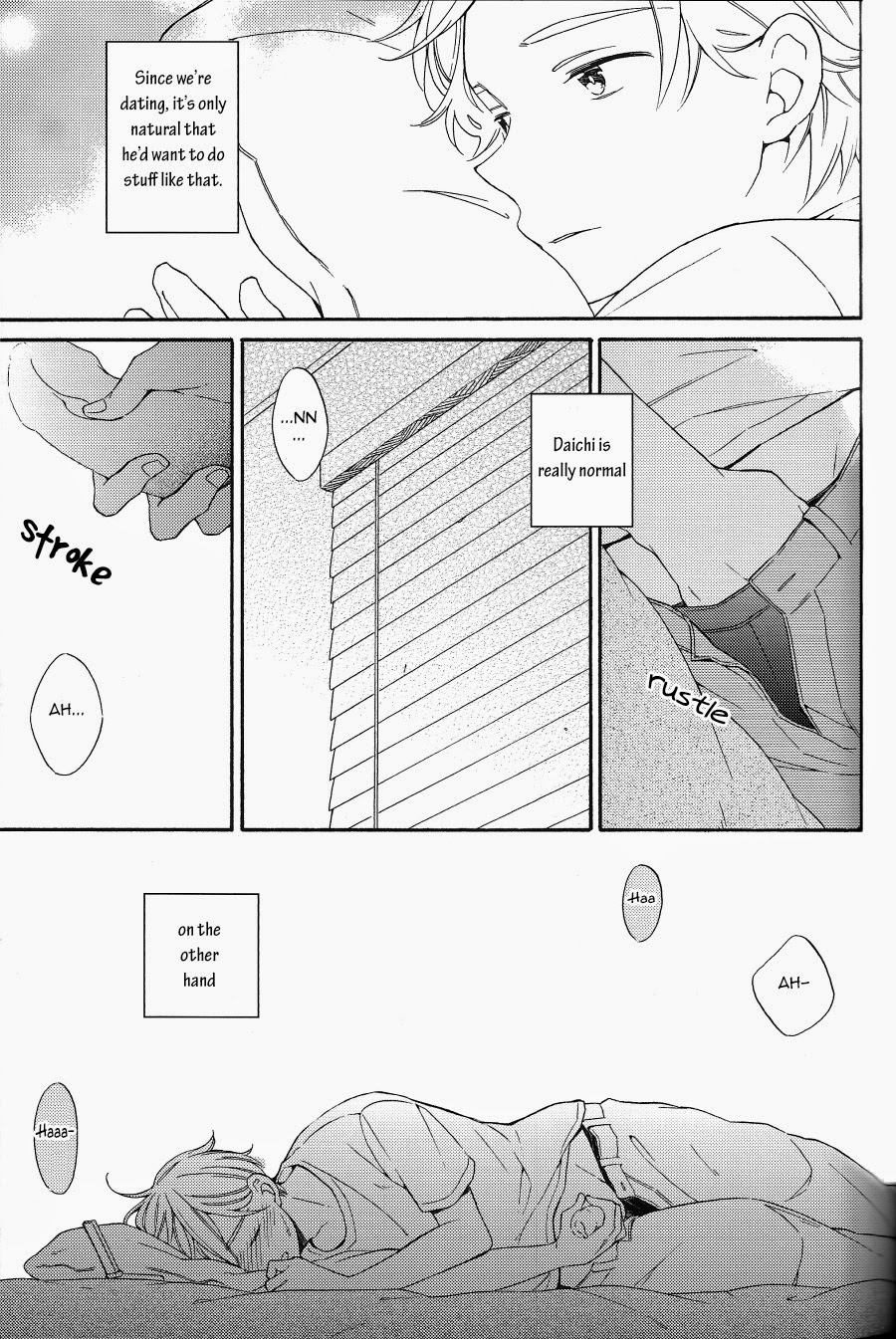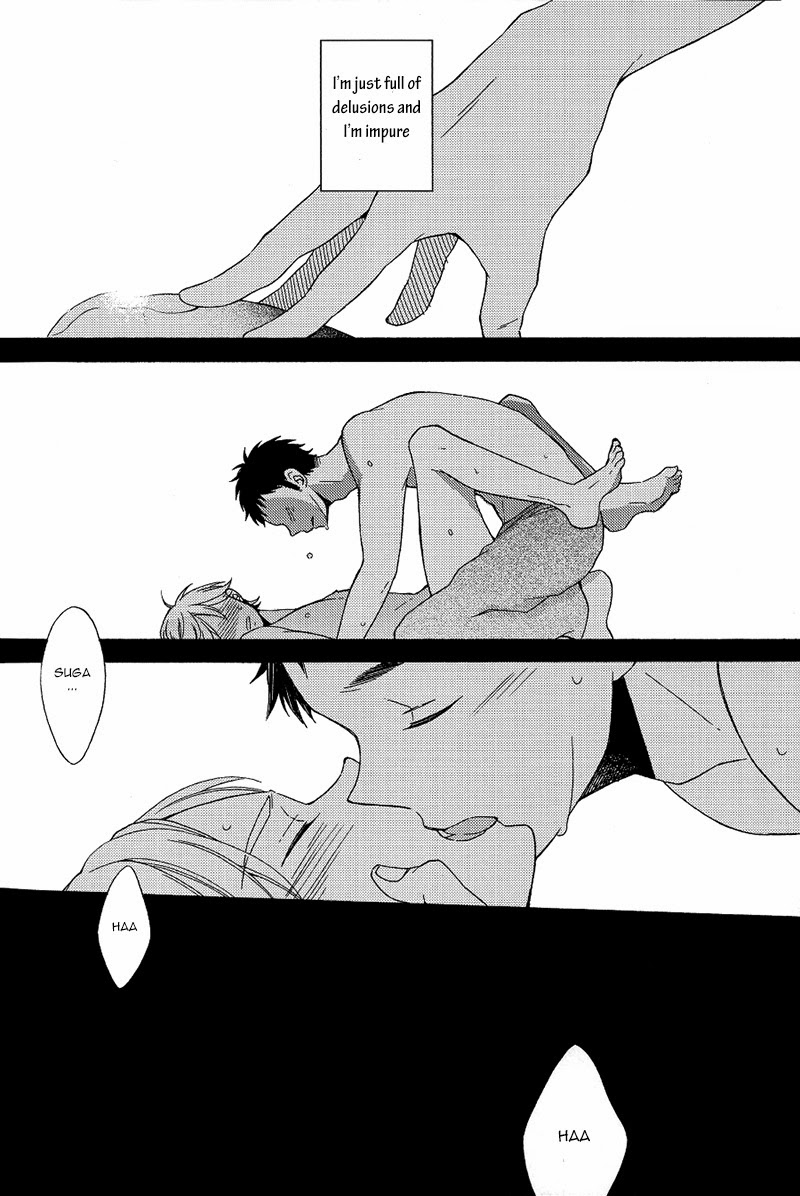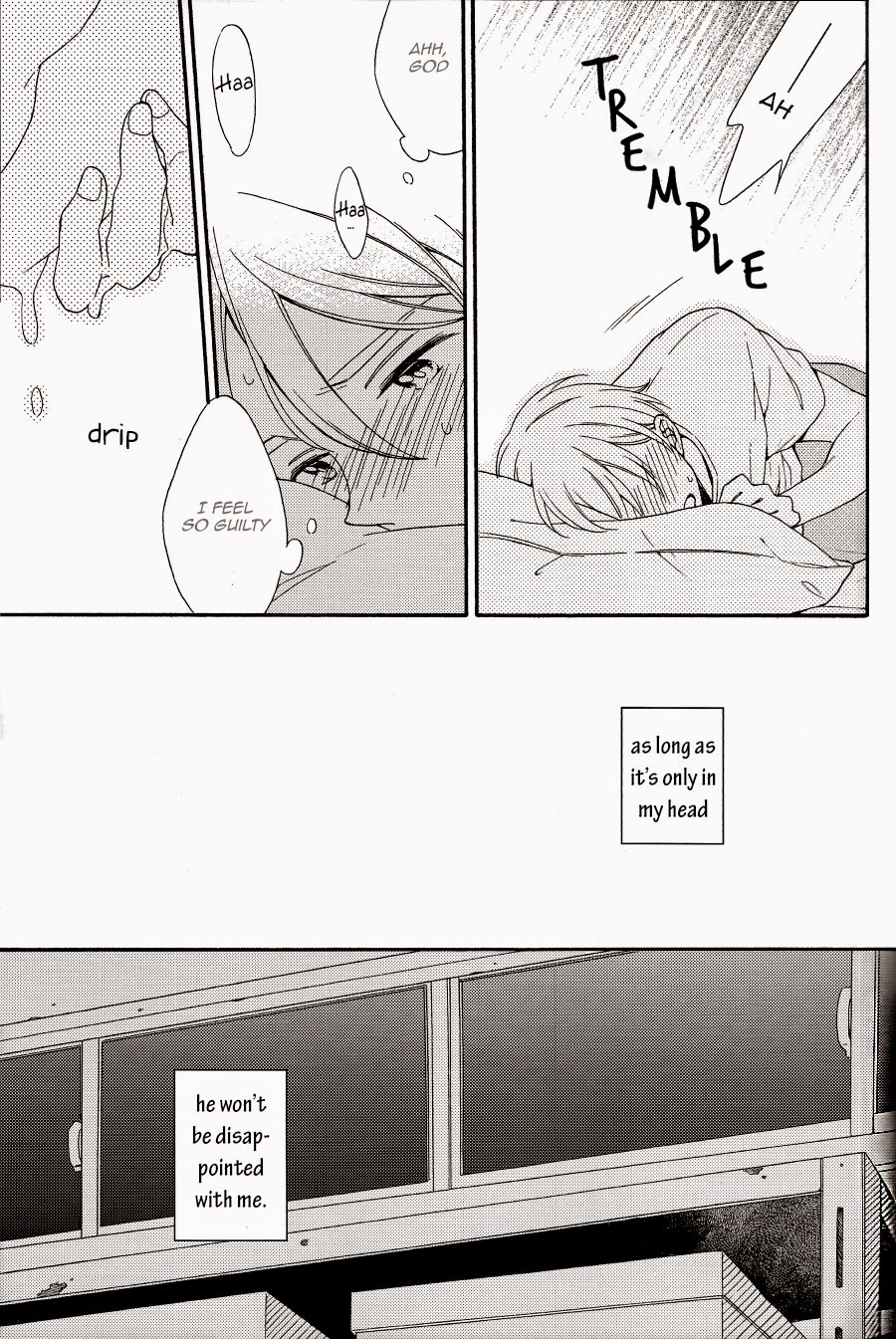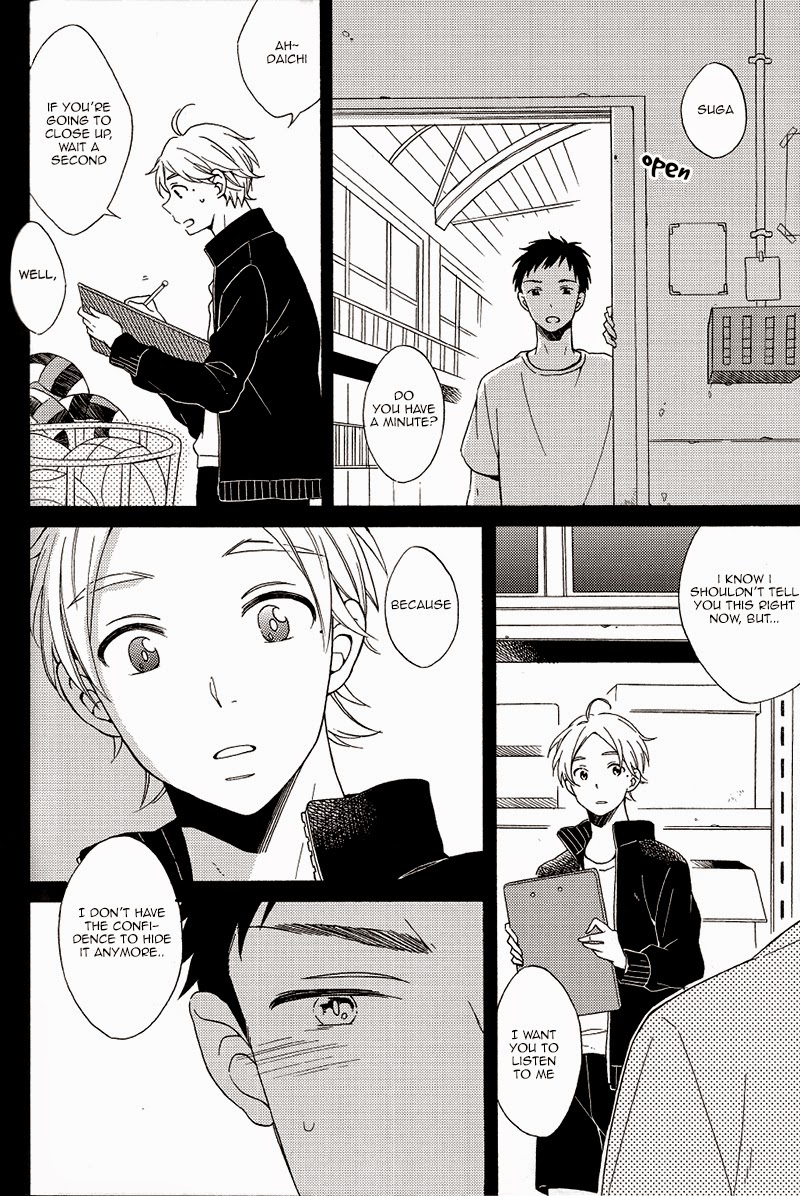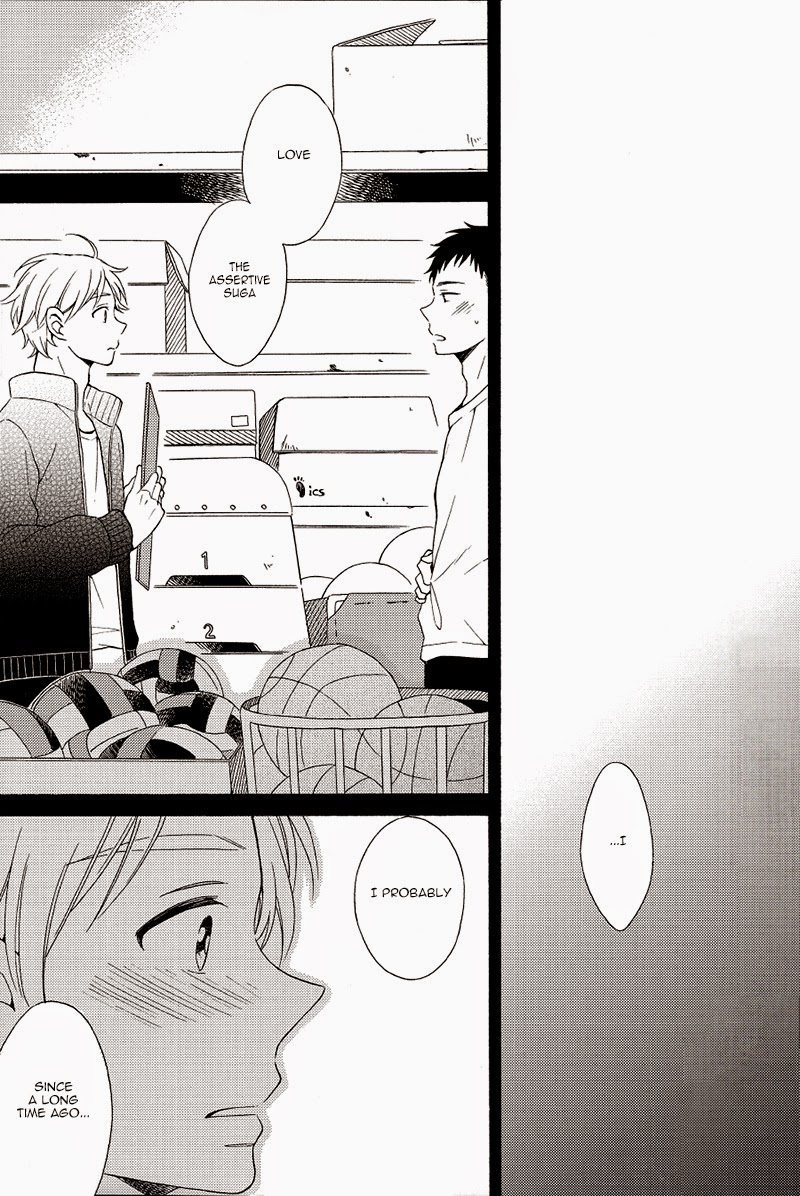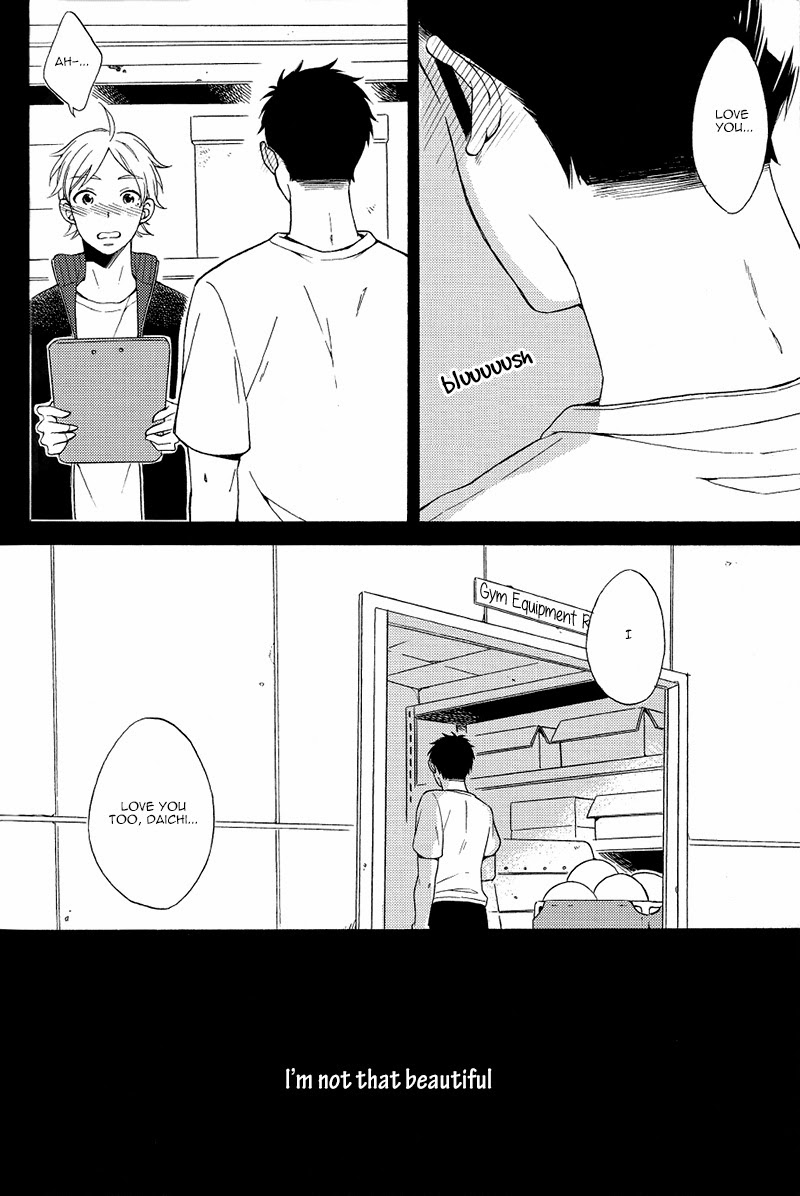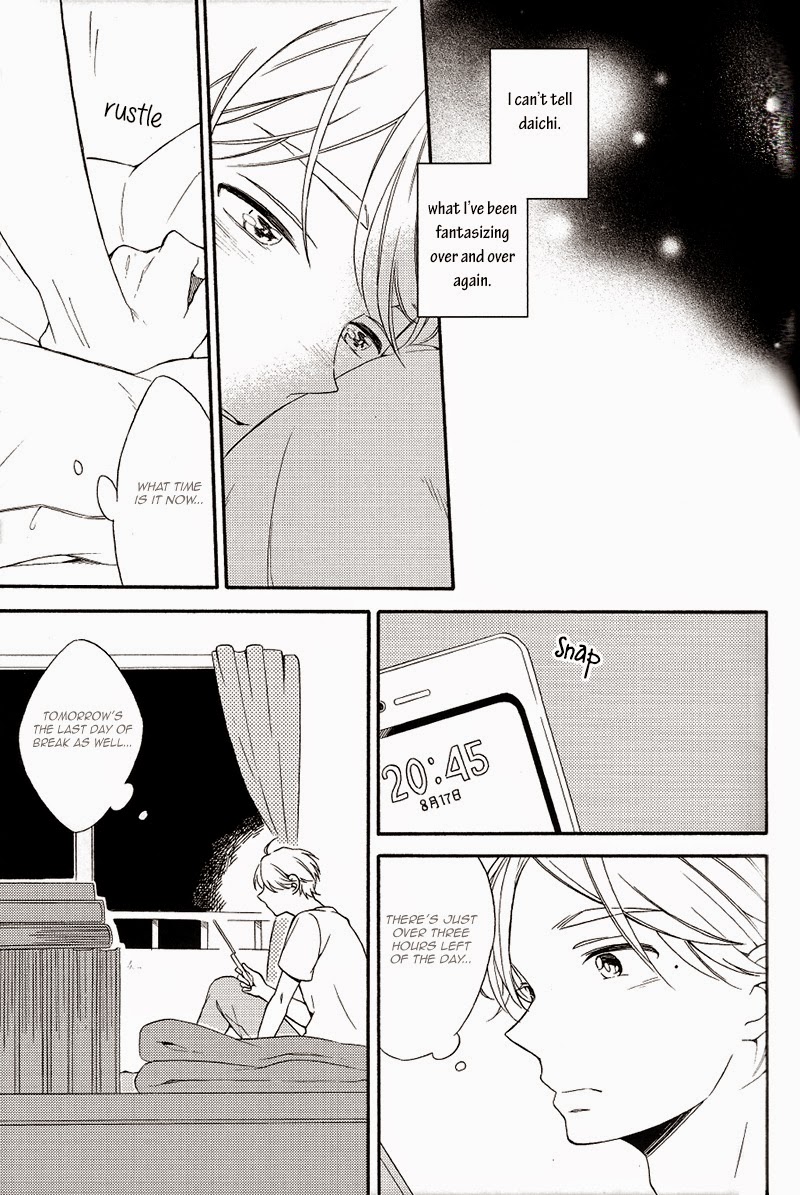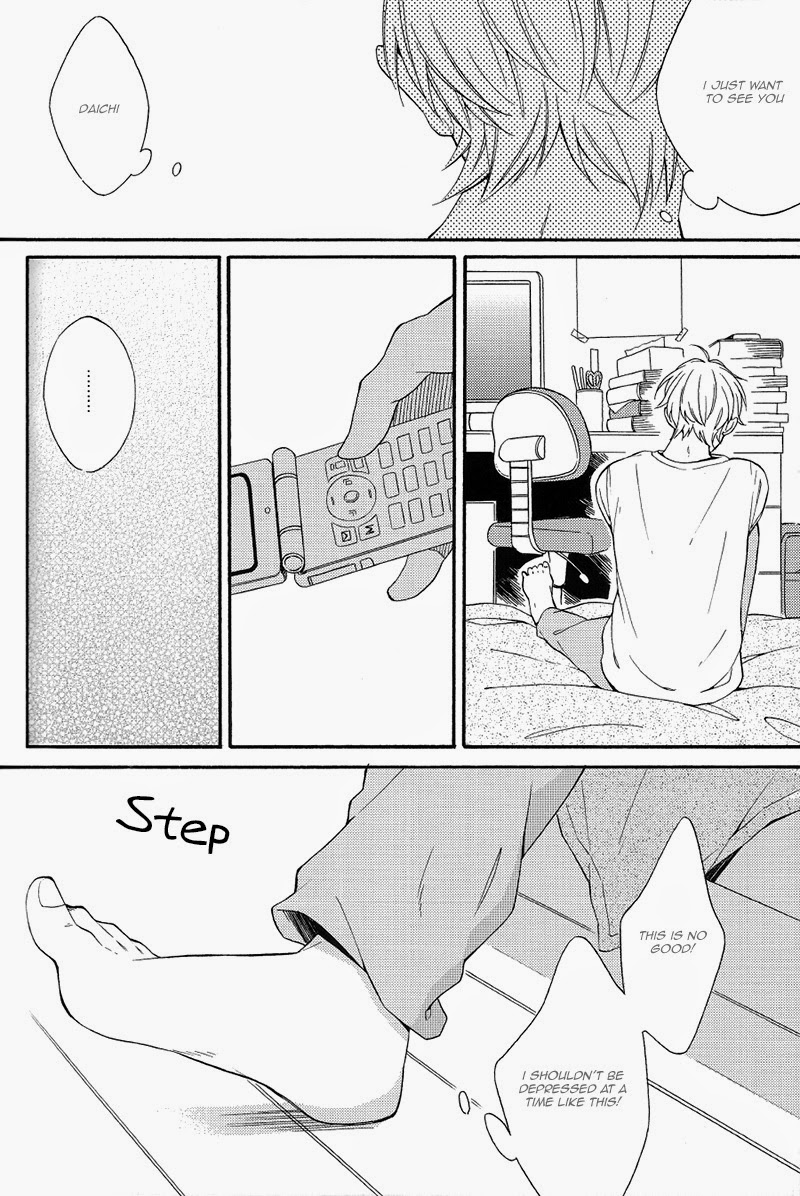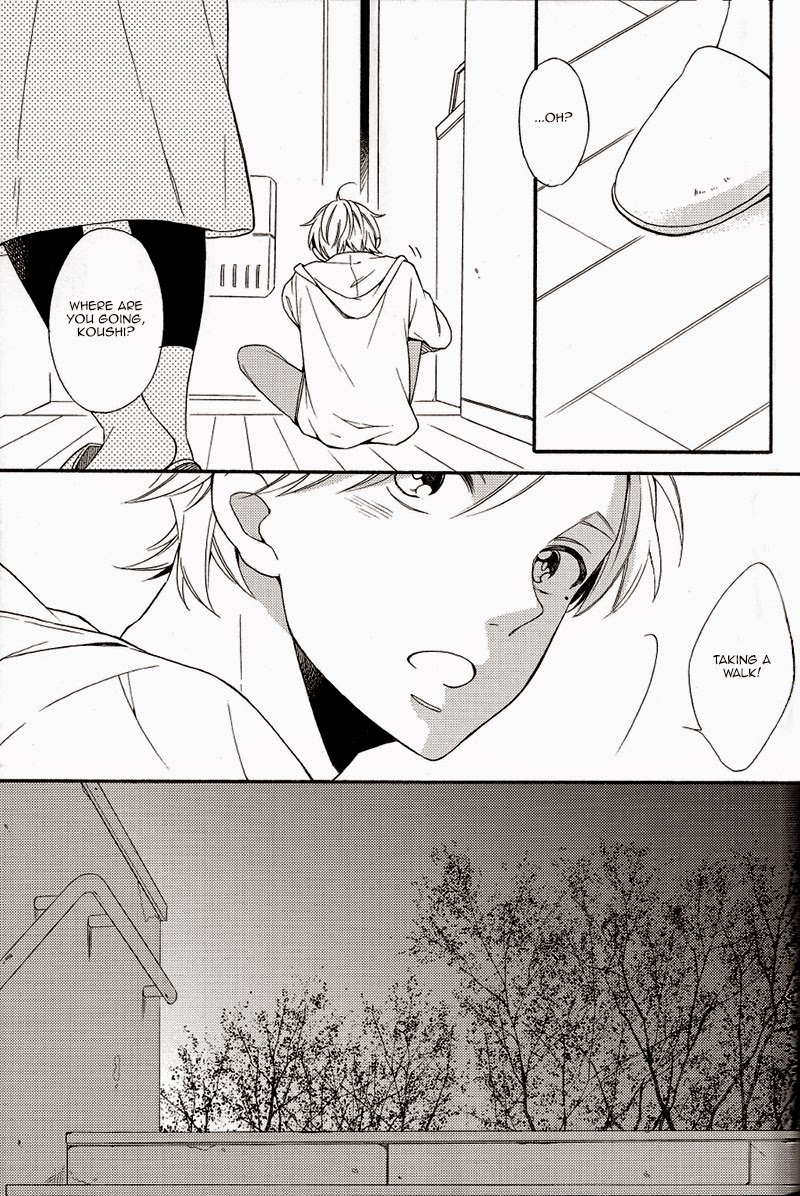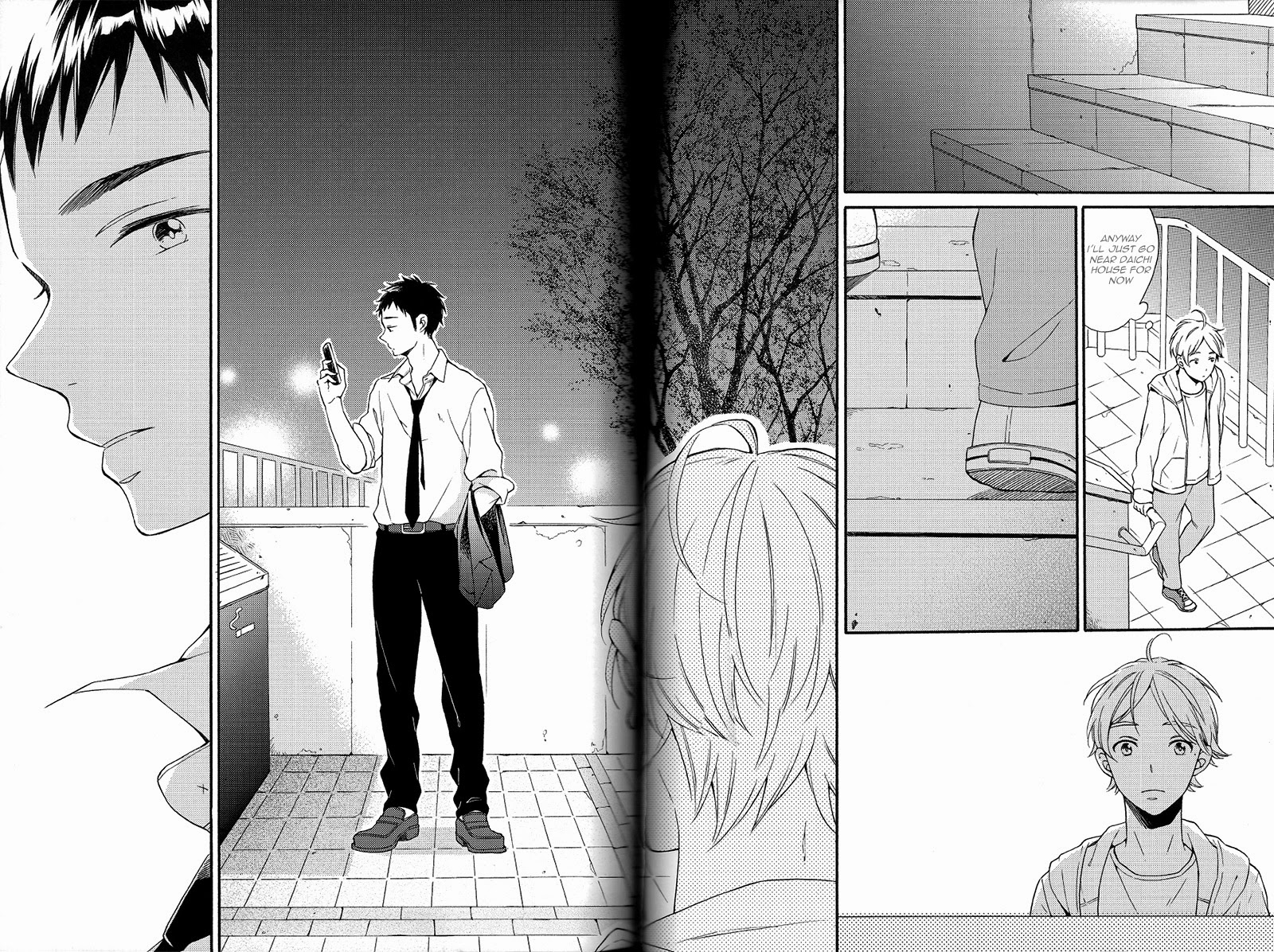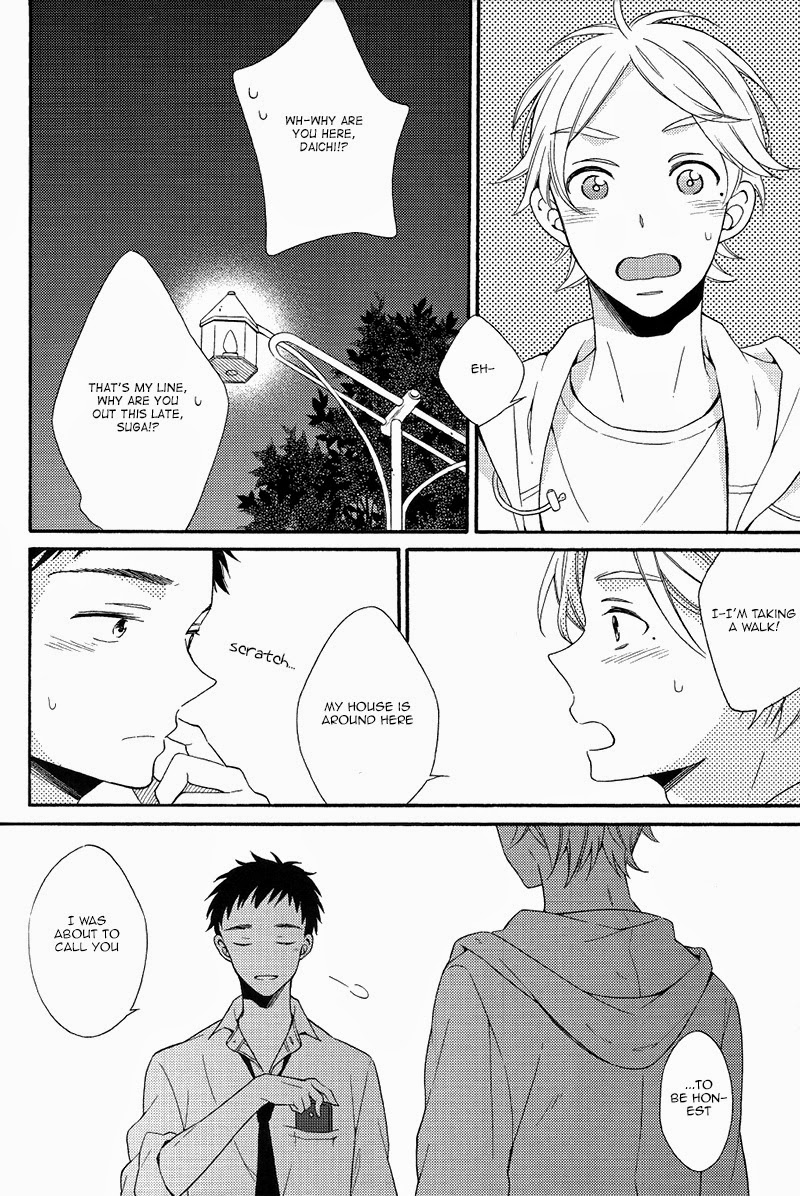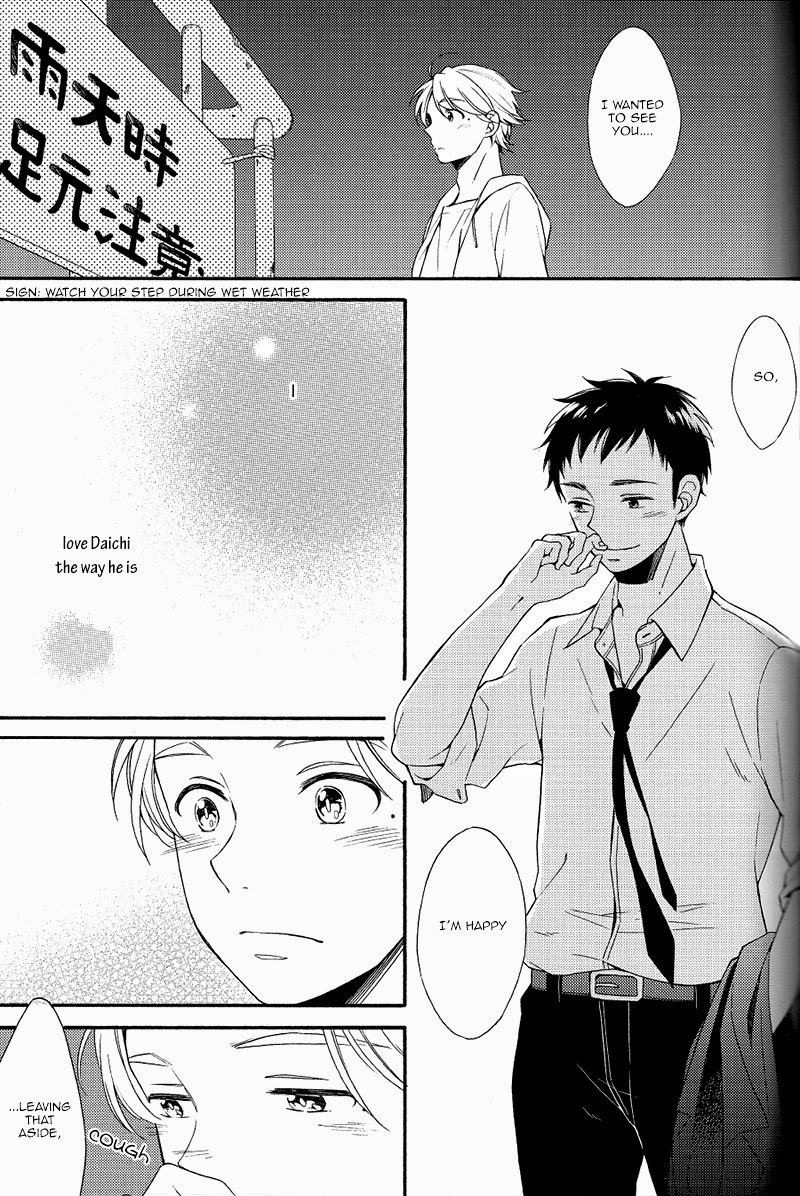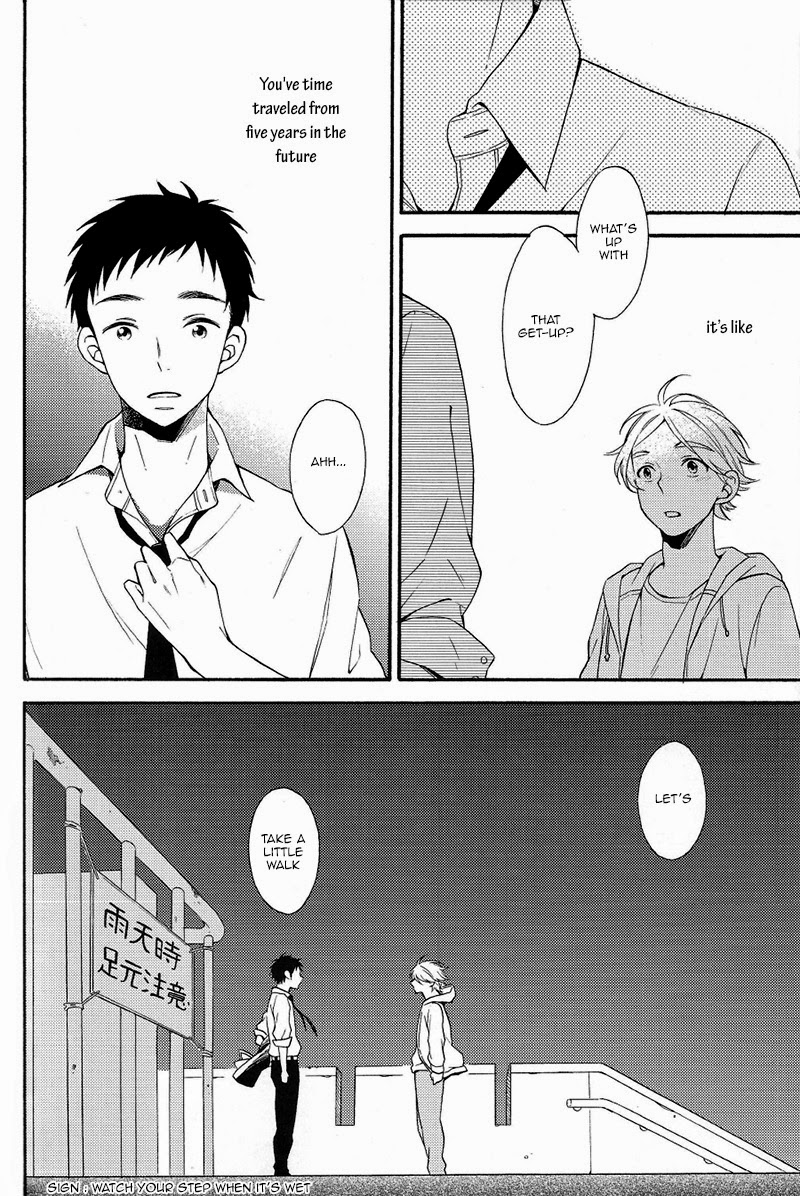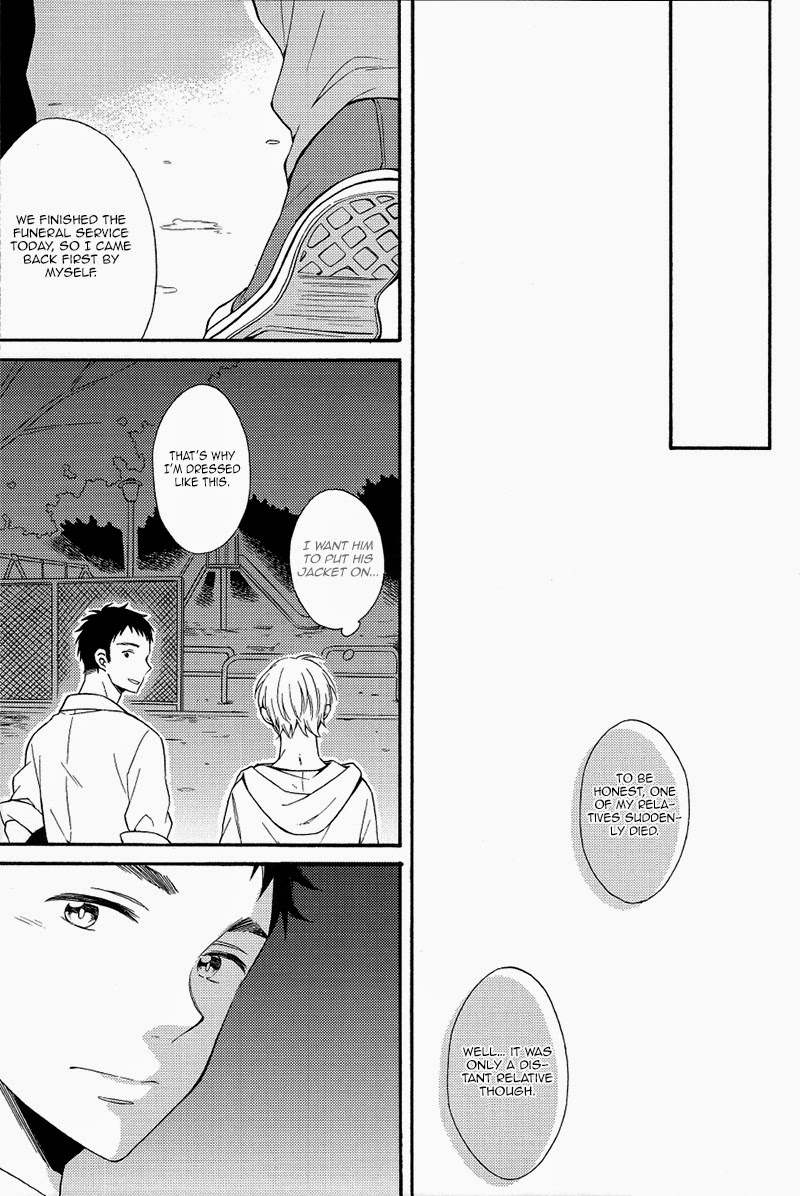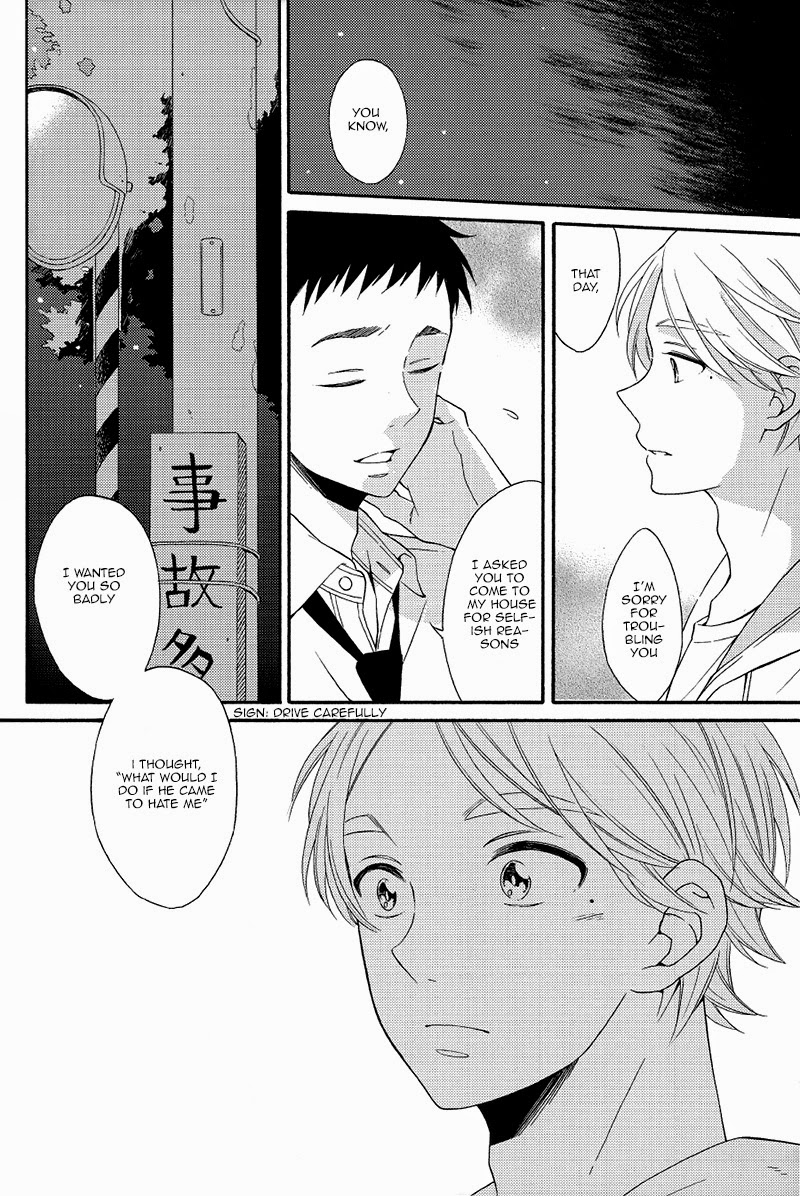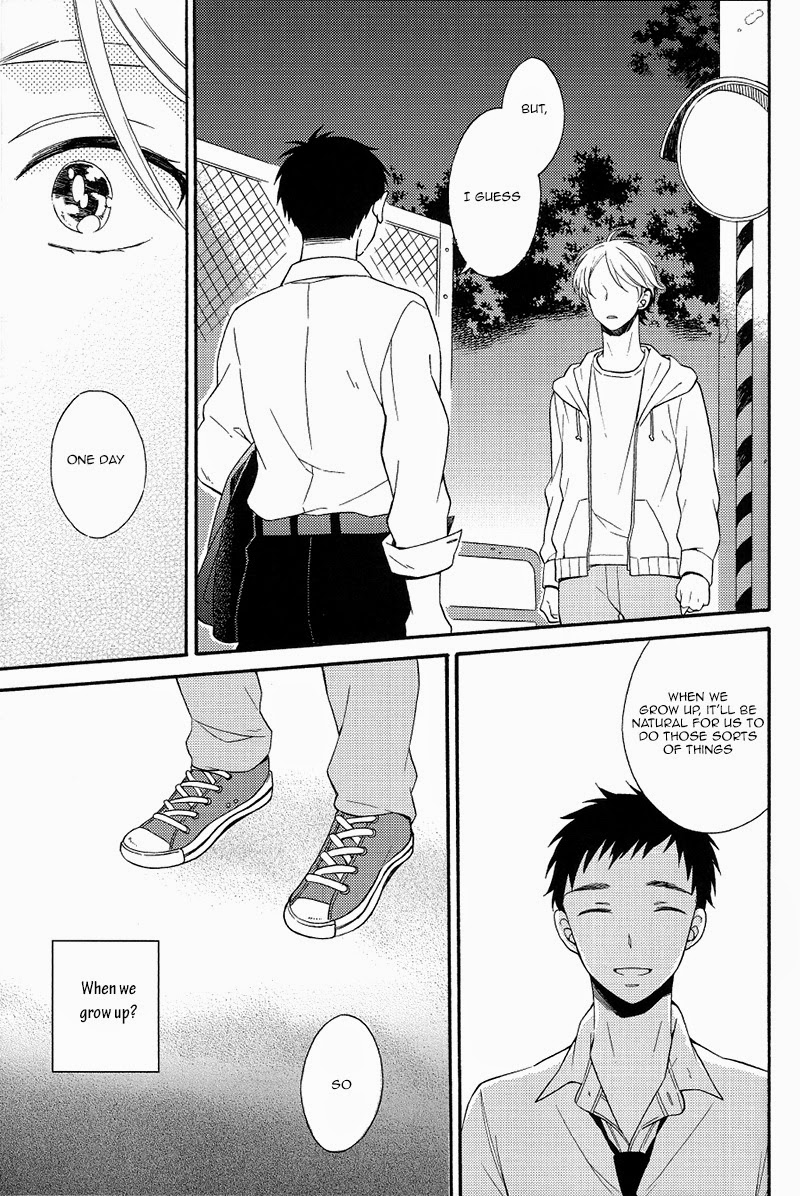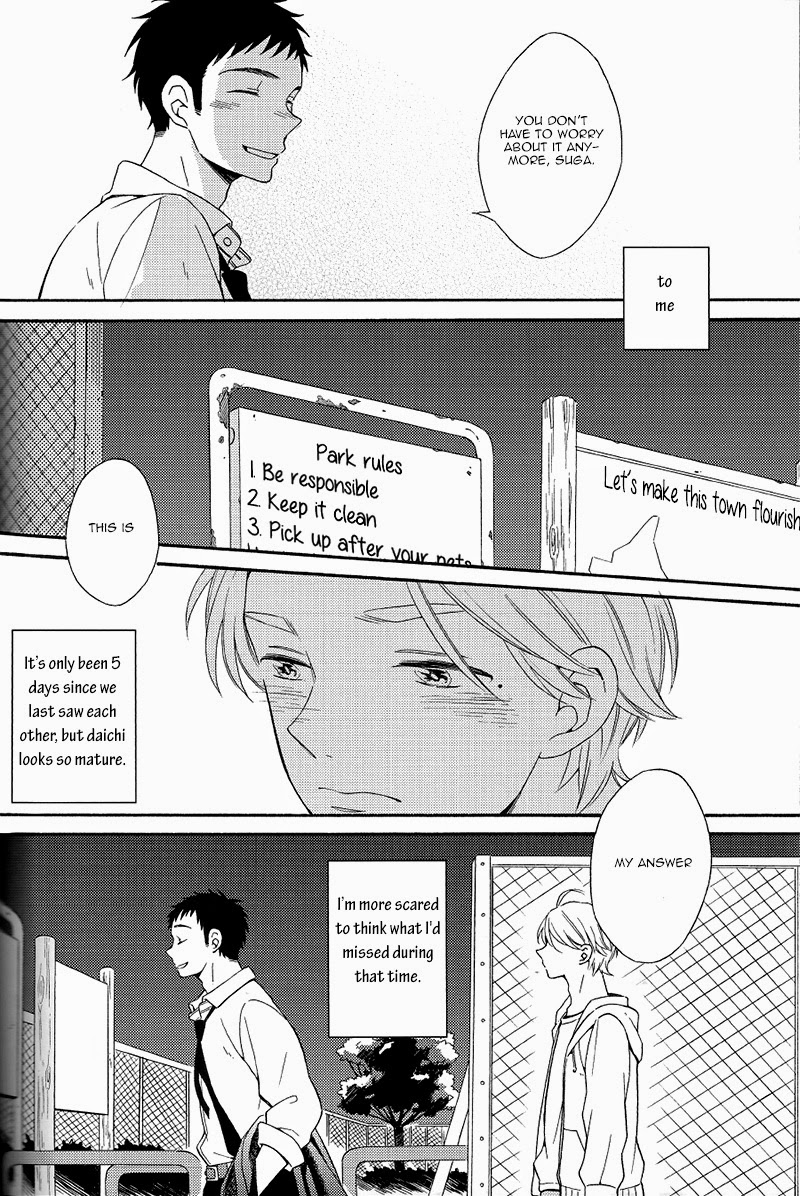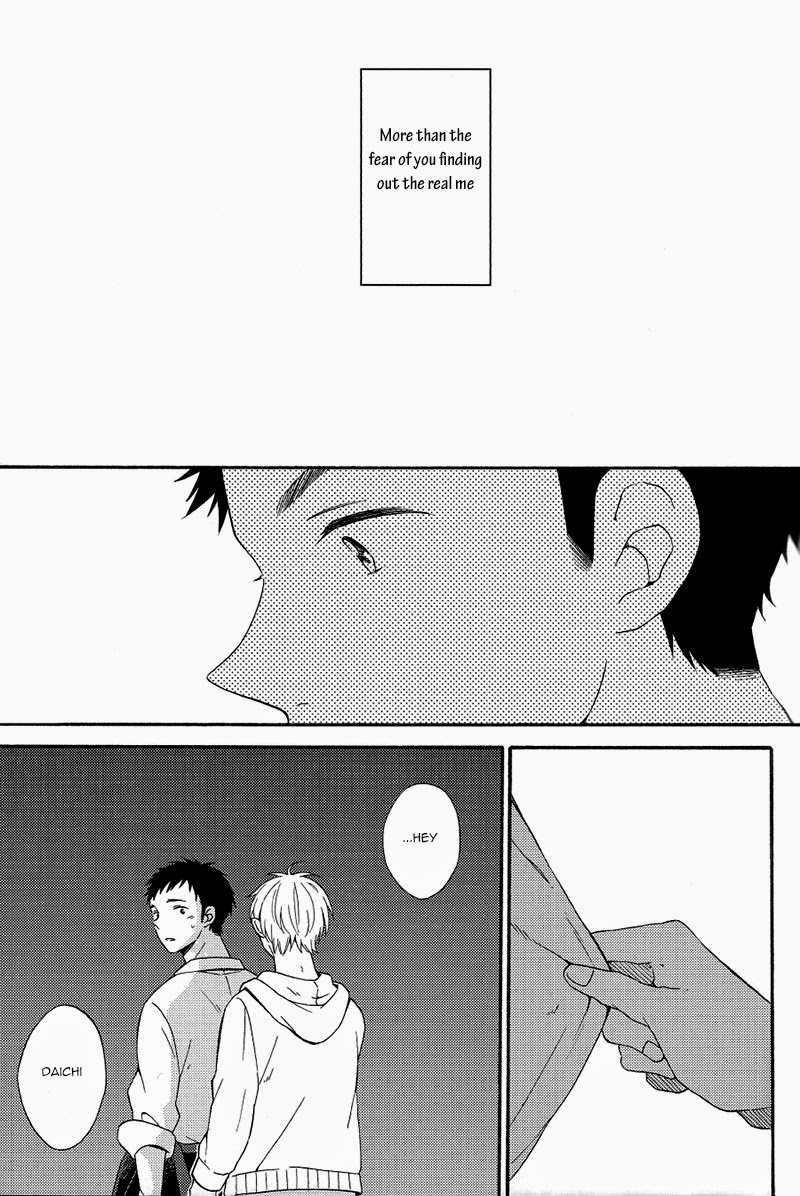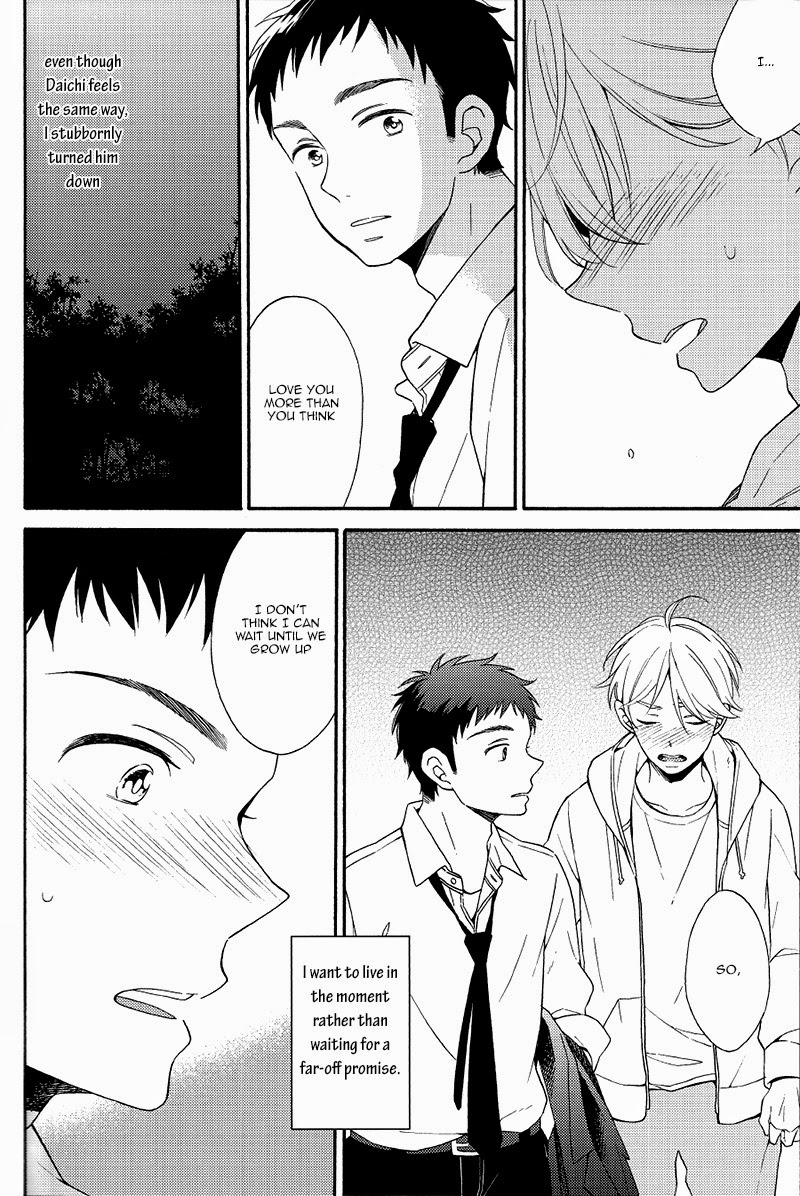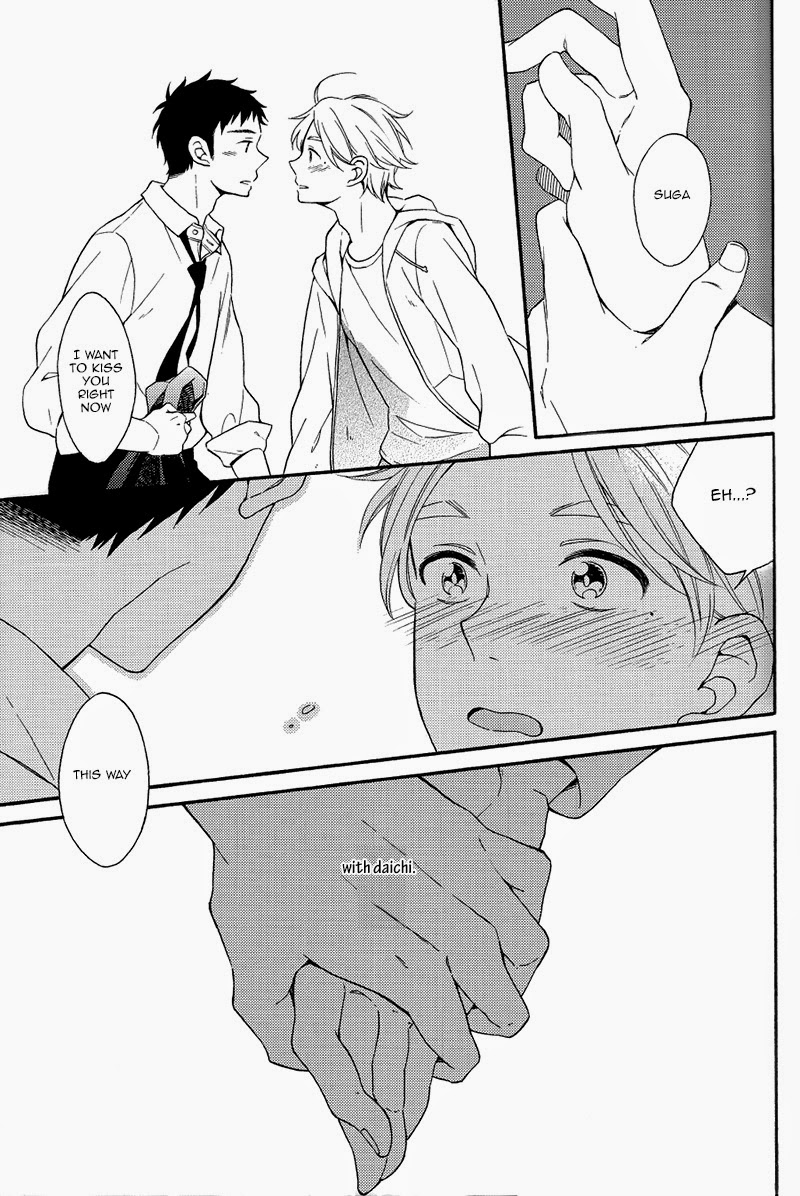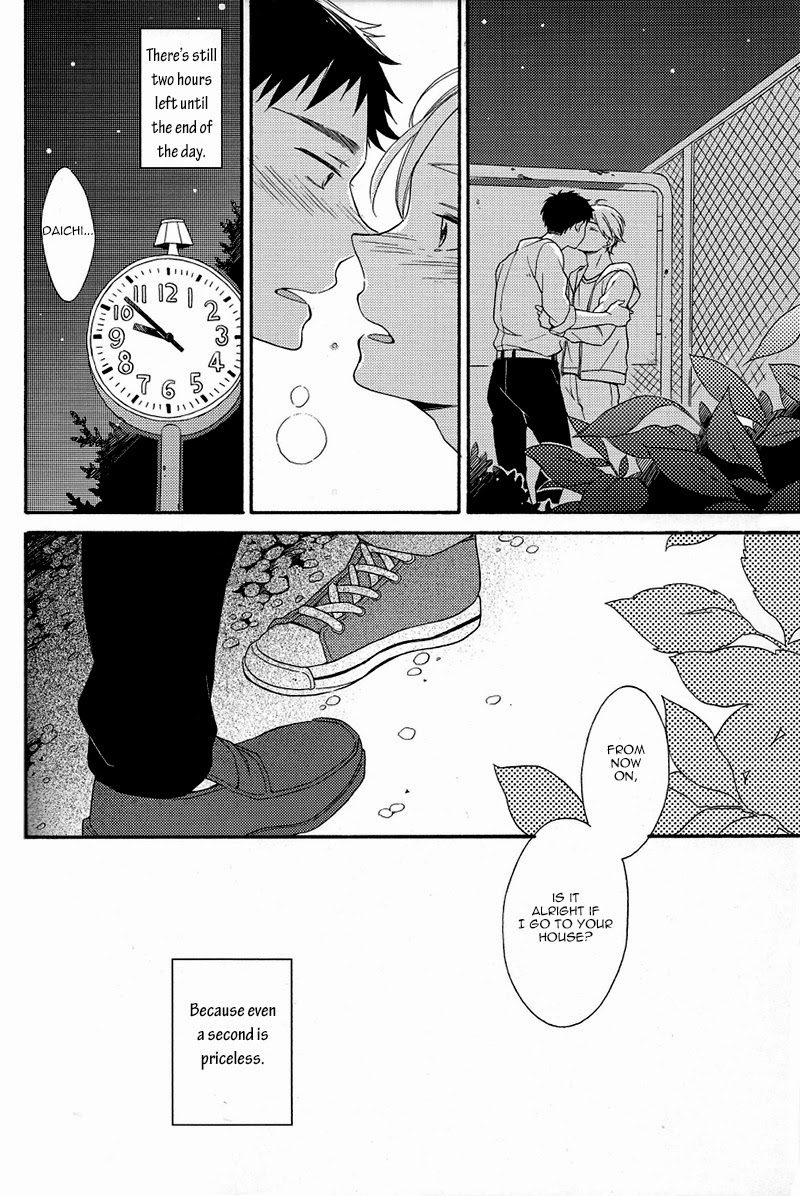 You need to login or register to bookmark/favorite this content.