Manga: Gosan no Heart; Last Summer Blues; The Heart of Miscalculation; 估算错误的心; 誤算のハート
Author: Ogawa Chise
Language: English
Plot: A collection of stories:
1-3. The Heart of Miscalculation
"Why don't you date me?" And that's how Miki started going out with Udou, from next door's classroom, who was fighting with his ex-girlfriend. It was because of a whim, just a "game". But being with Udou, he started getting comfortable? During the sex, Udou took control of him with tricks, making him tremble in pleasure. Tender caresses, sweet passion? What happened to my body? Damn, I'm not like this. A traditional boyfriend, and a boy who likes to flirt. A story of pure and immoral love between high school students.
4. Last Summer Blues
A bittersweet story about two boys who love baseball.
5. A Vulnerable Afternoon
What happend if Oomura breaks his glasses? Maybe finally he will be able to see good side of Tamachi, his workmate?
6. The Date of Miscalculation
Chapter extra to The Heart of Miscalculation.
7. The World Revolves Around You
– bonus – related to: Sekai wa Kimi de Mawatteru
Related: Sekai wa Kimi de Mawatteru (Adapted From)

Gosan no Heart Chapter 1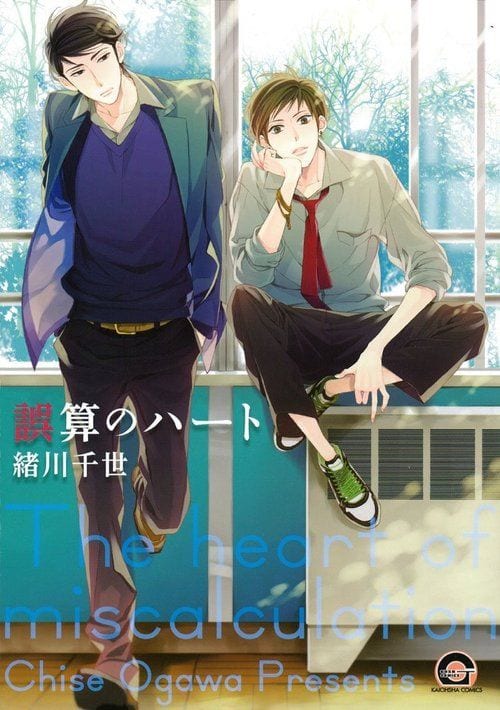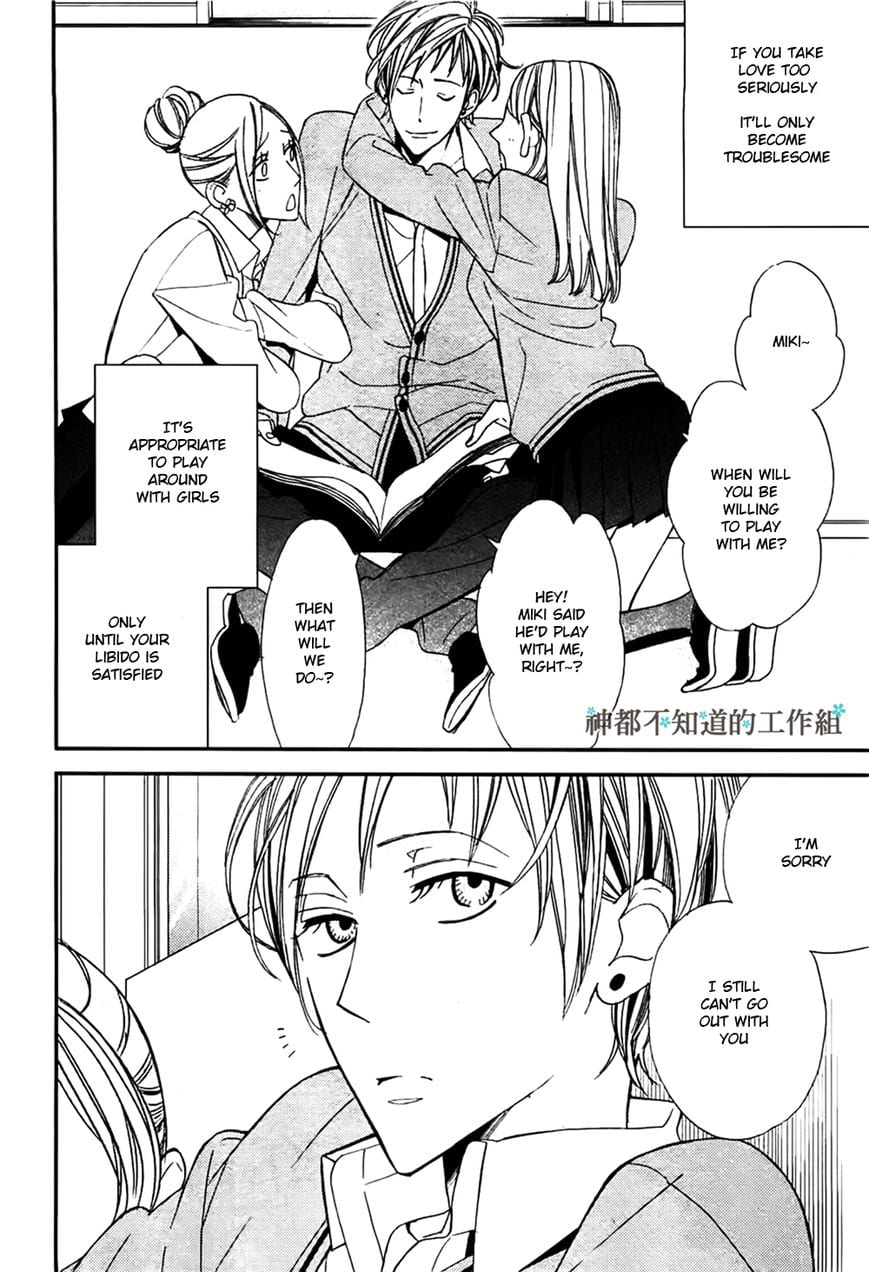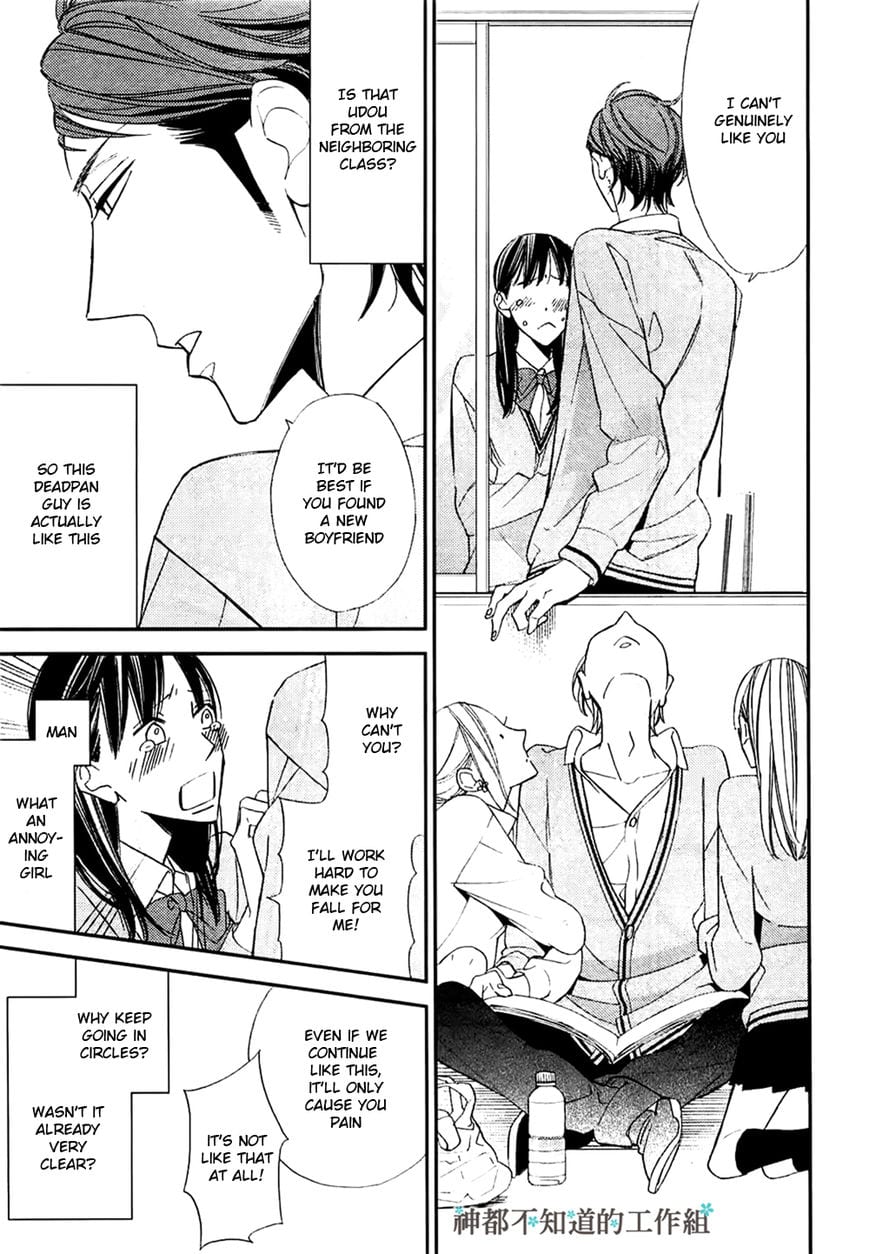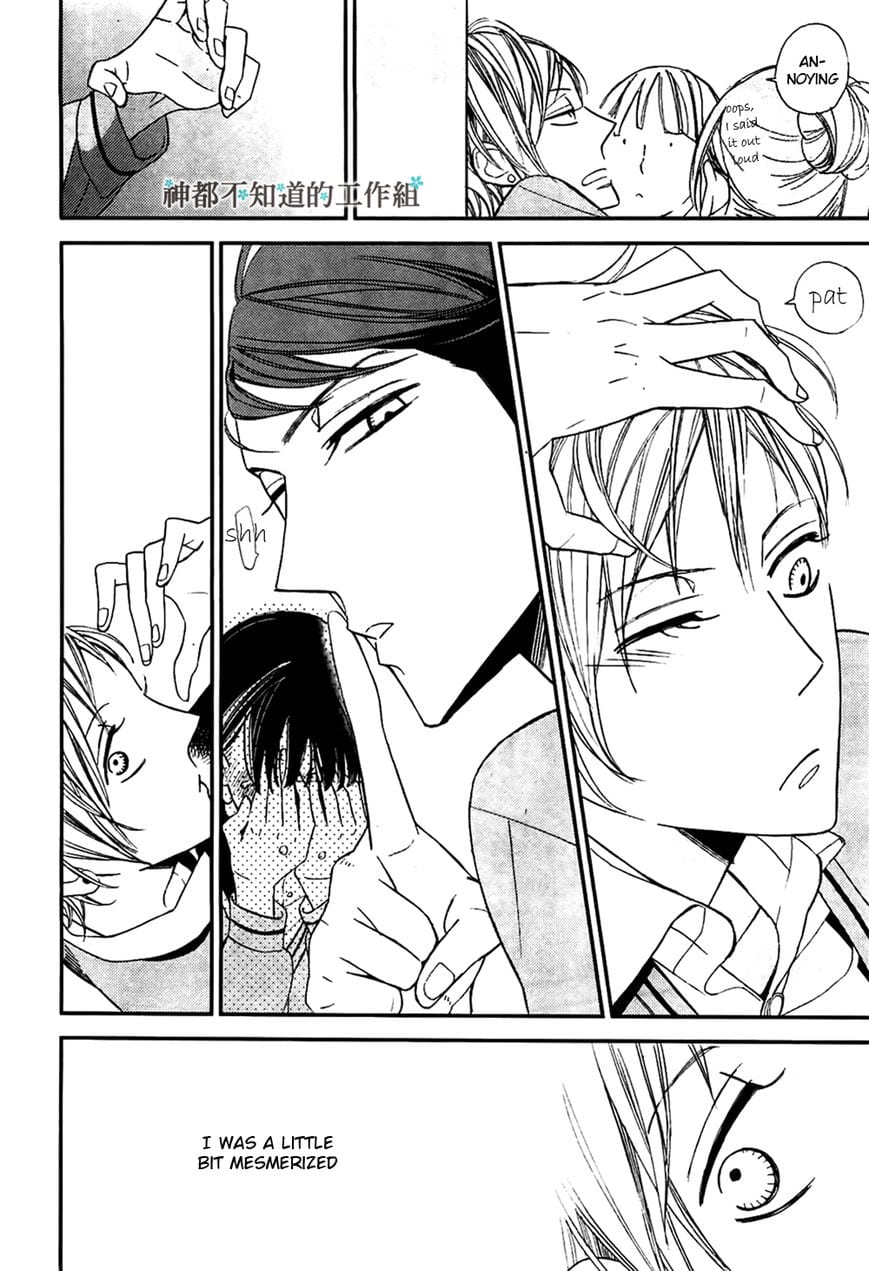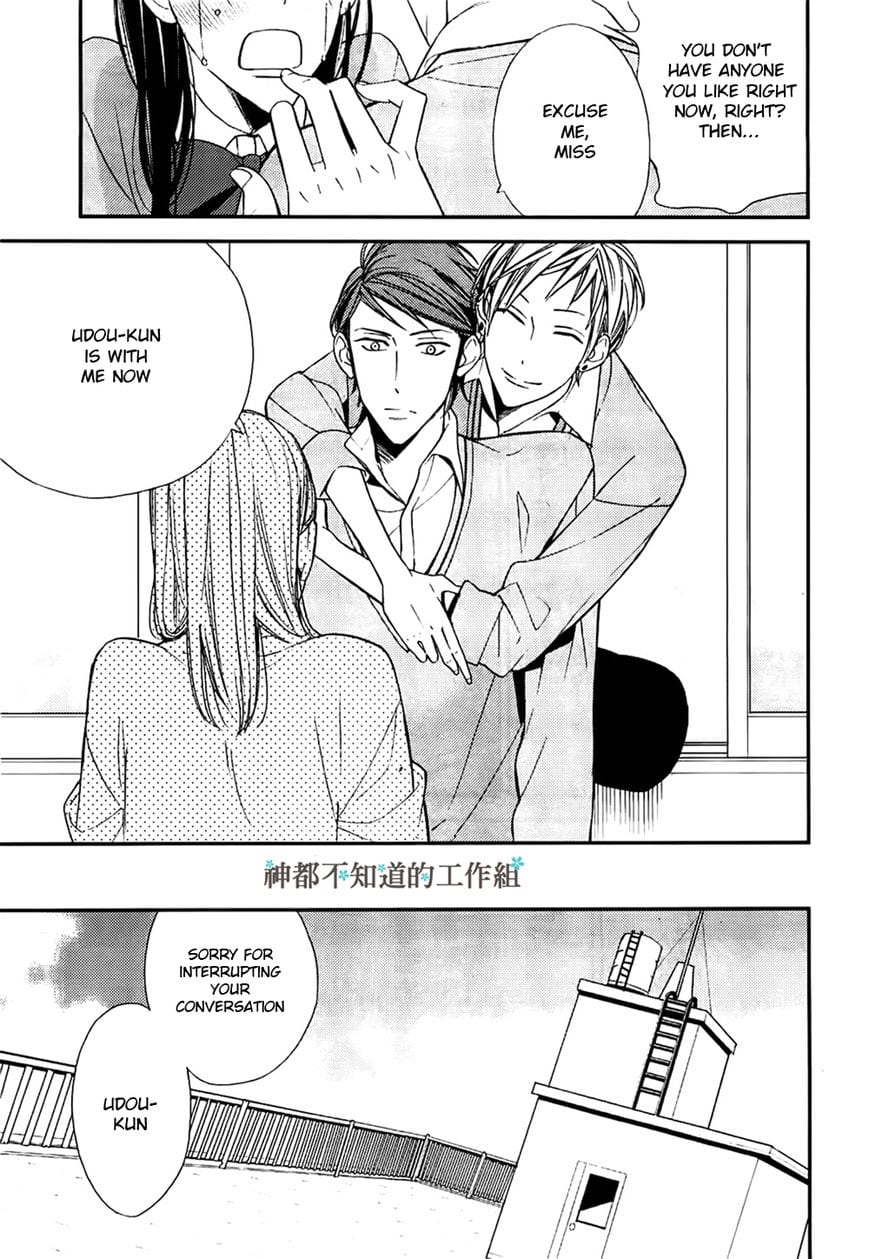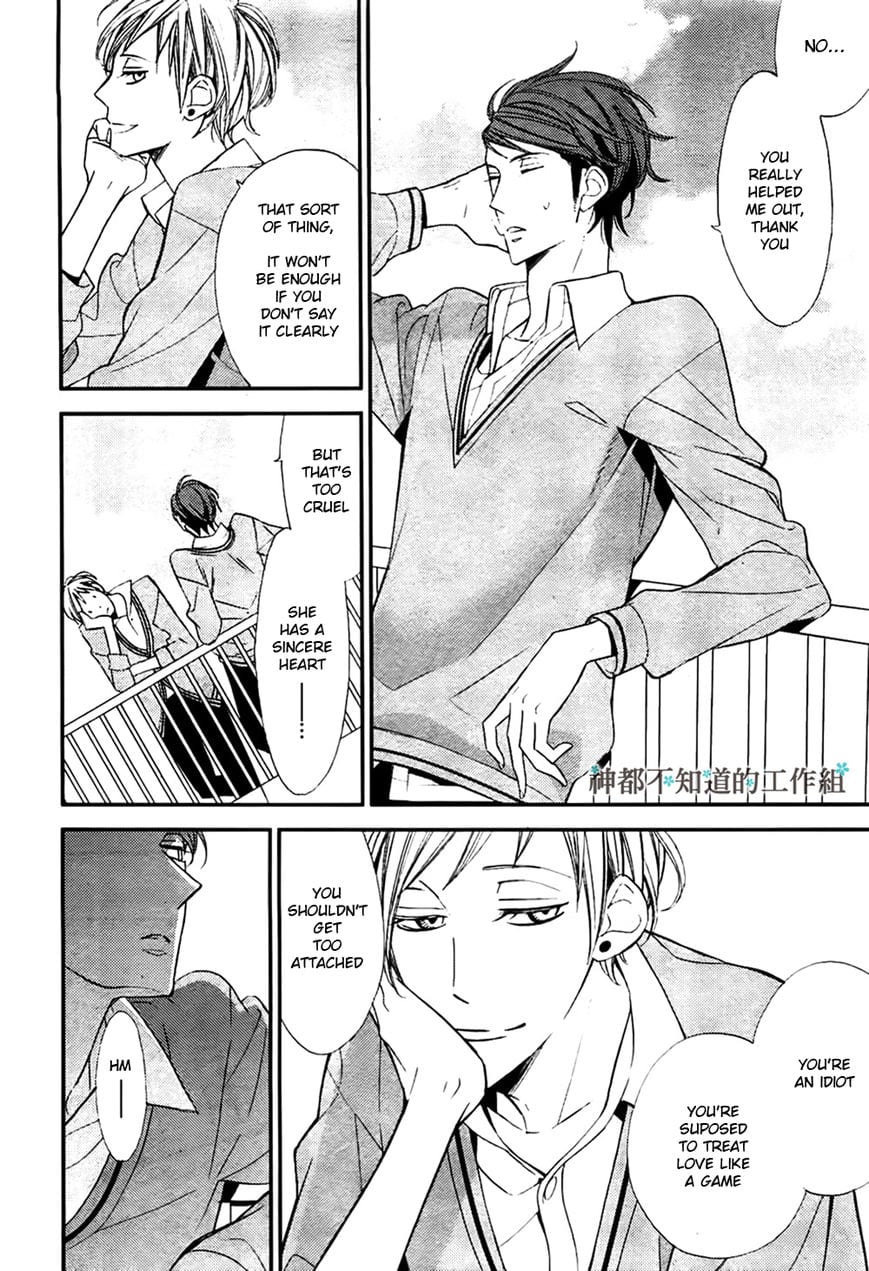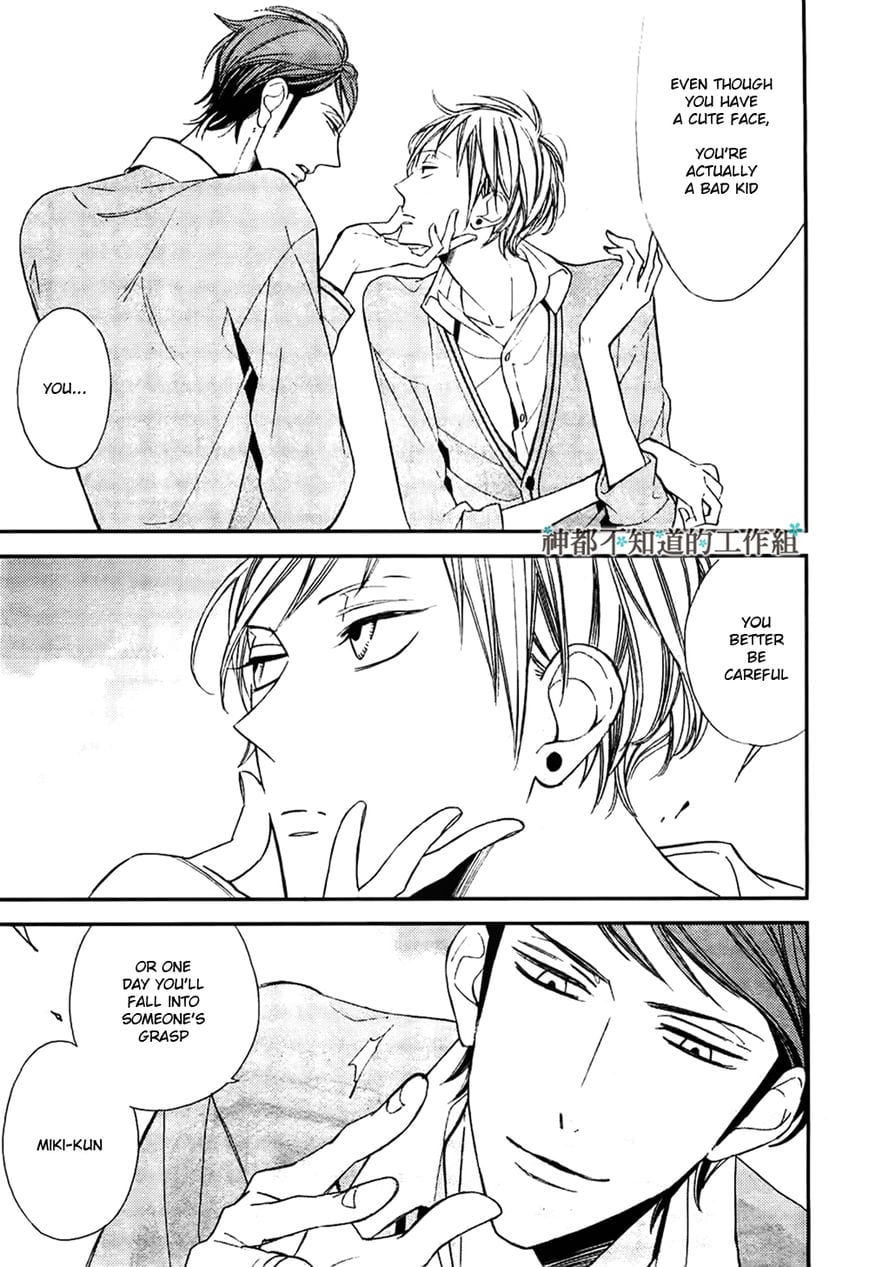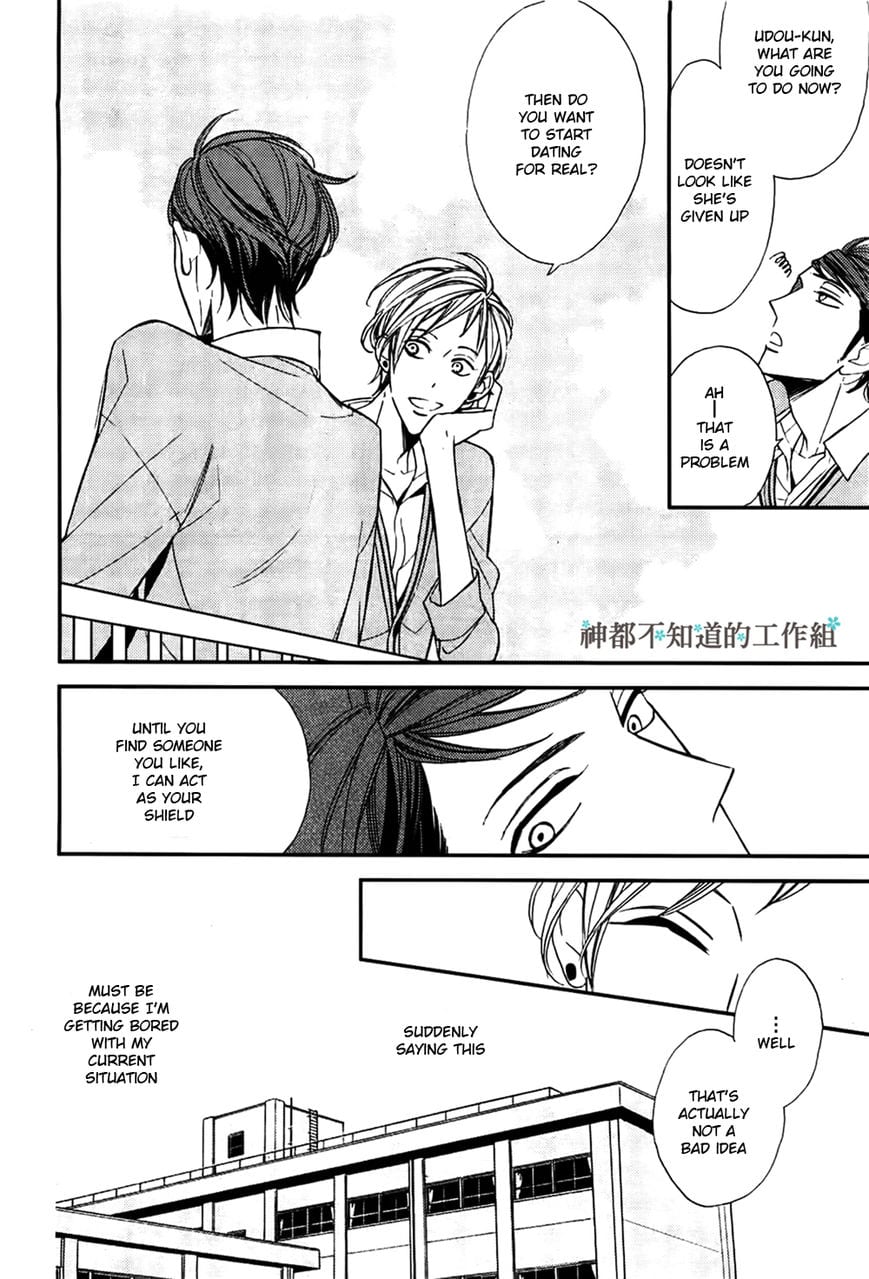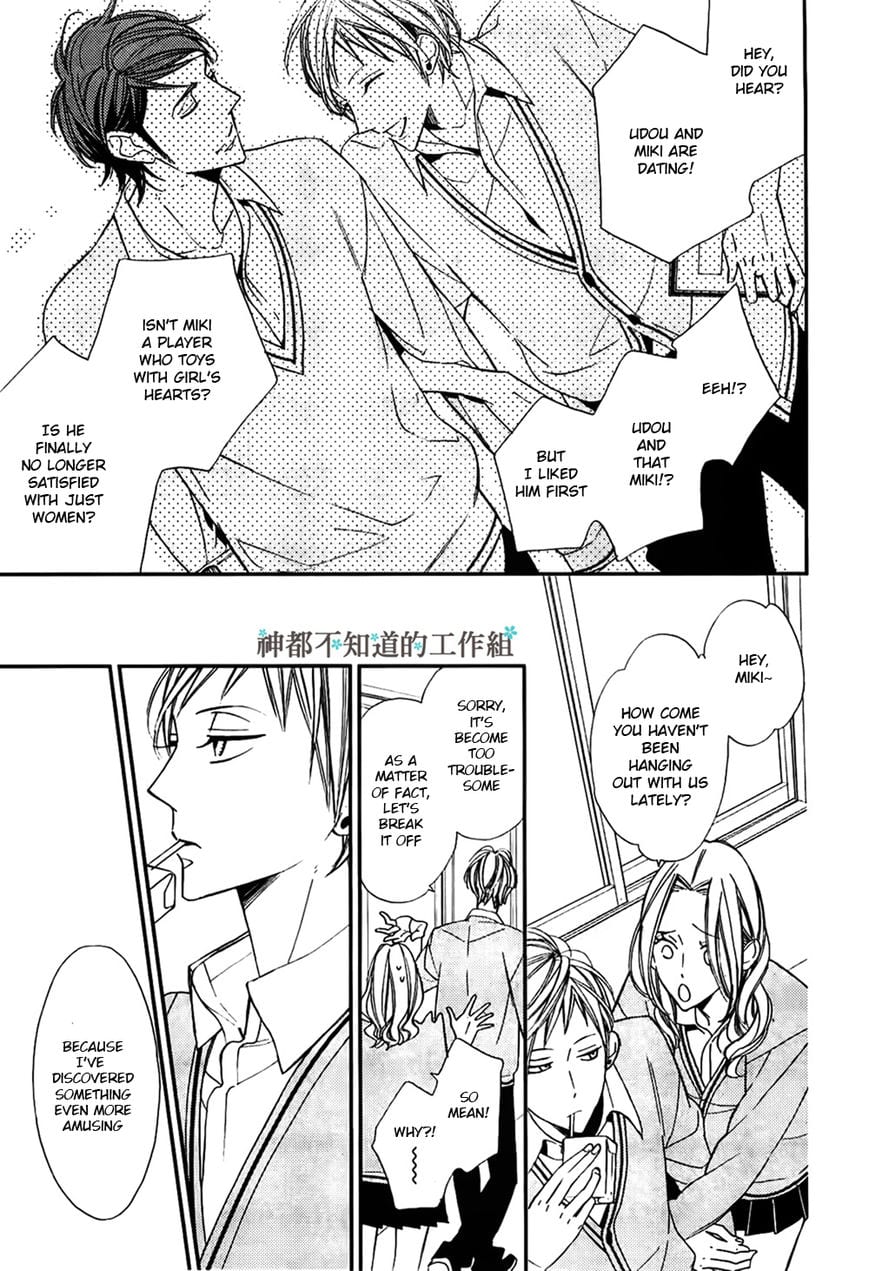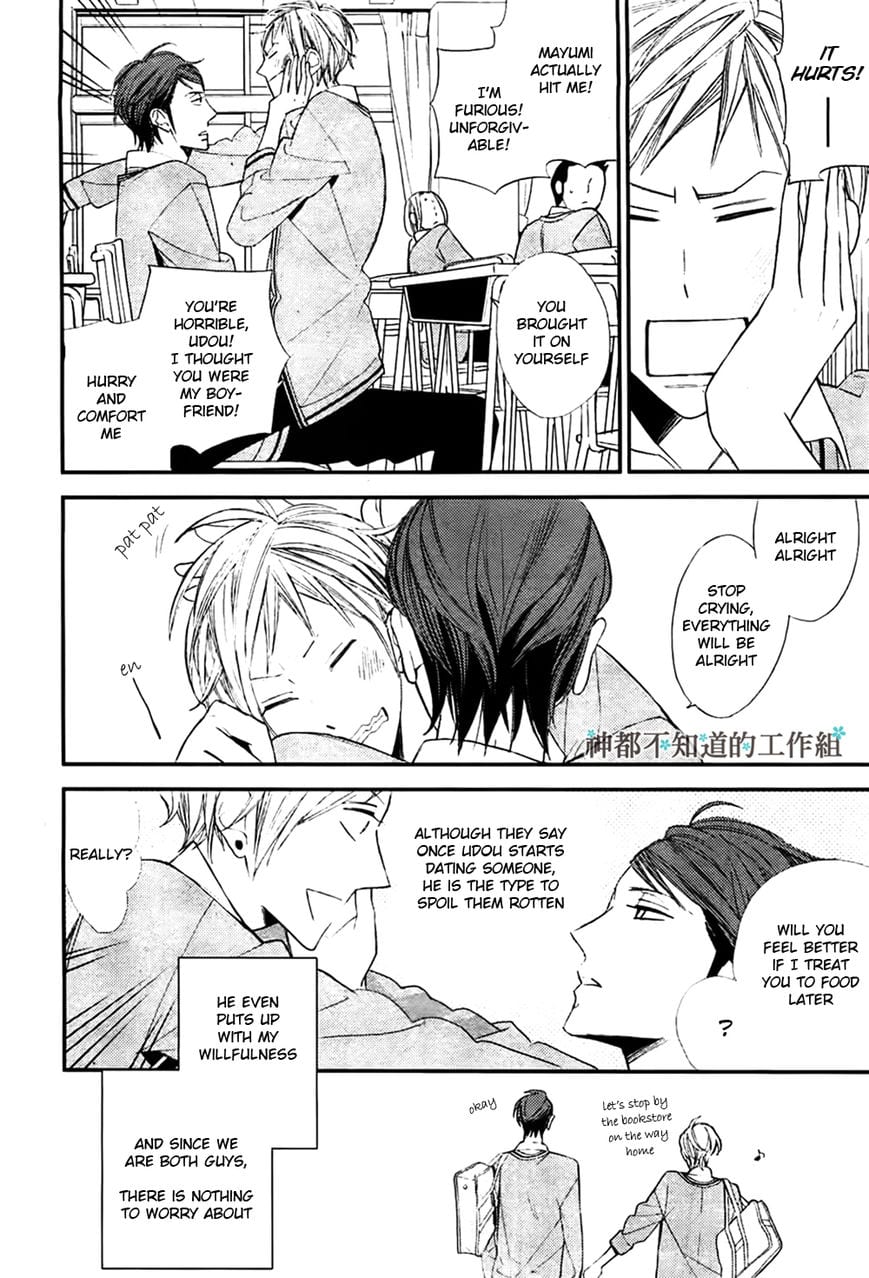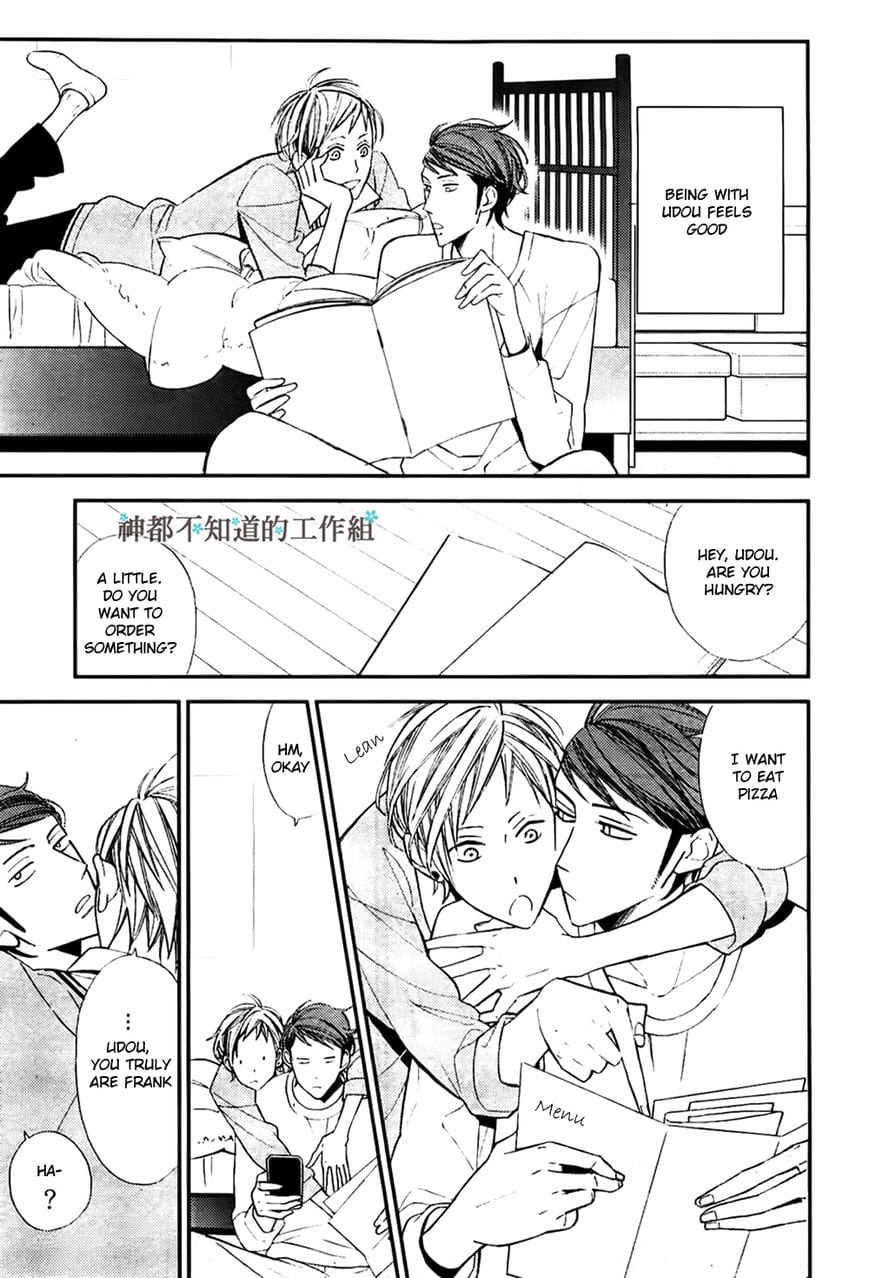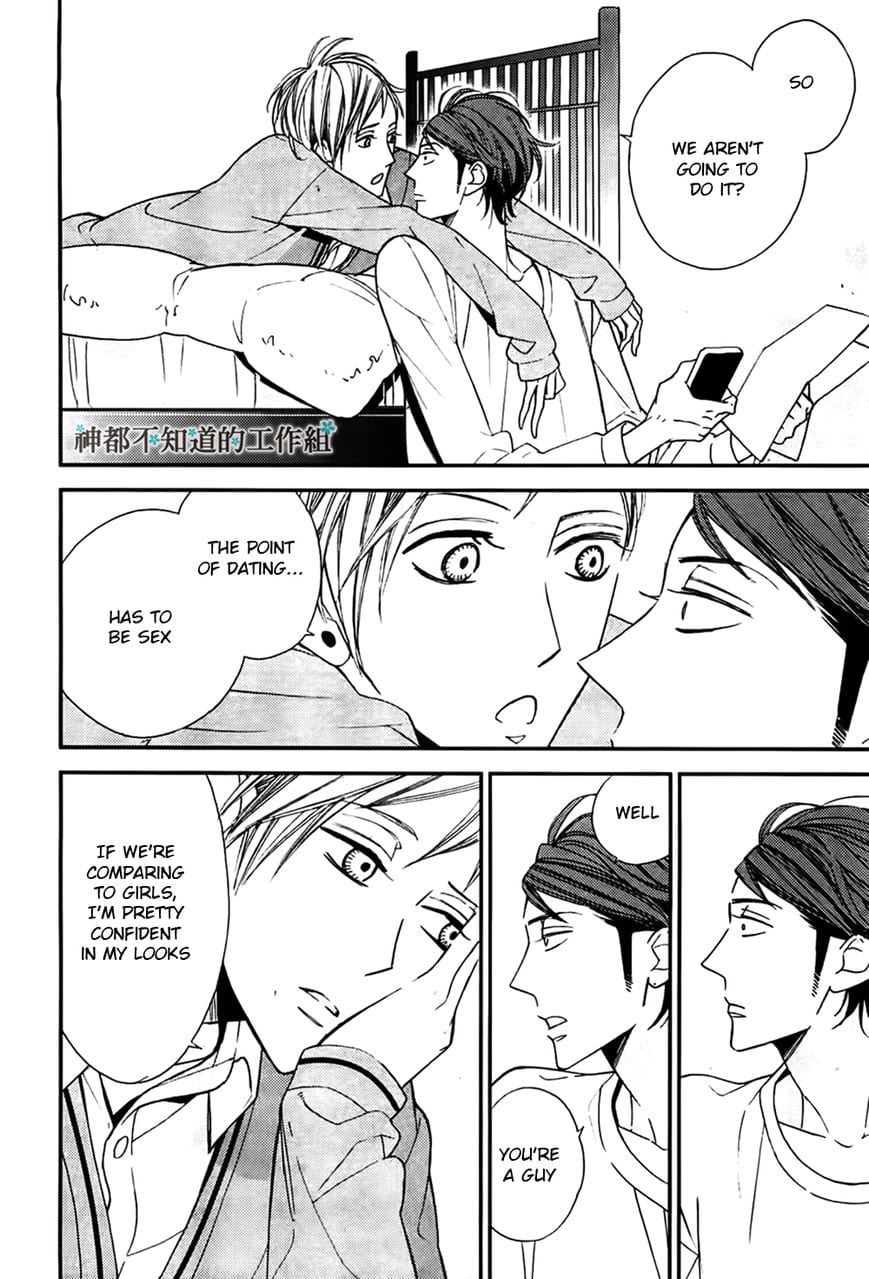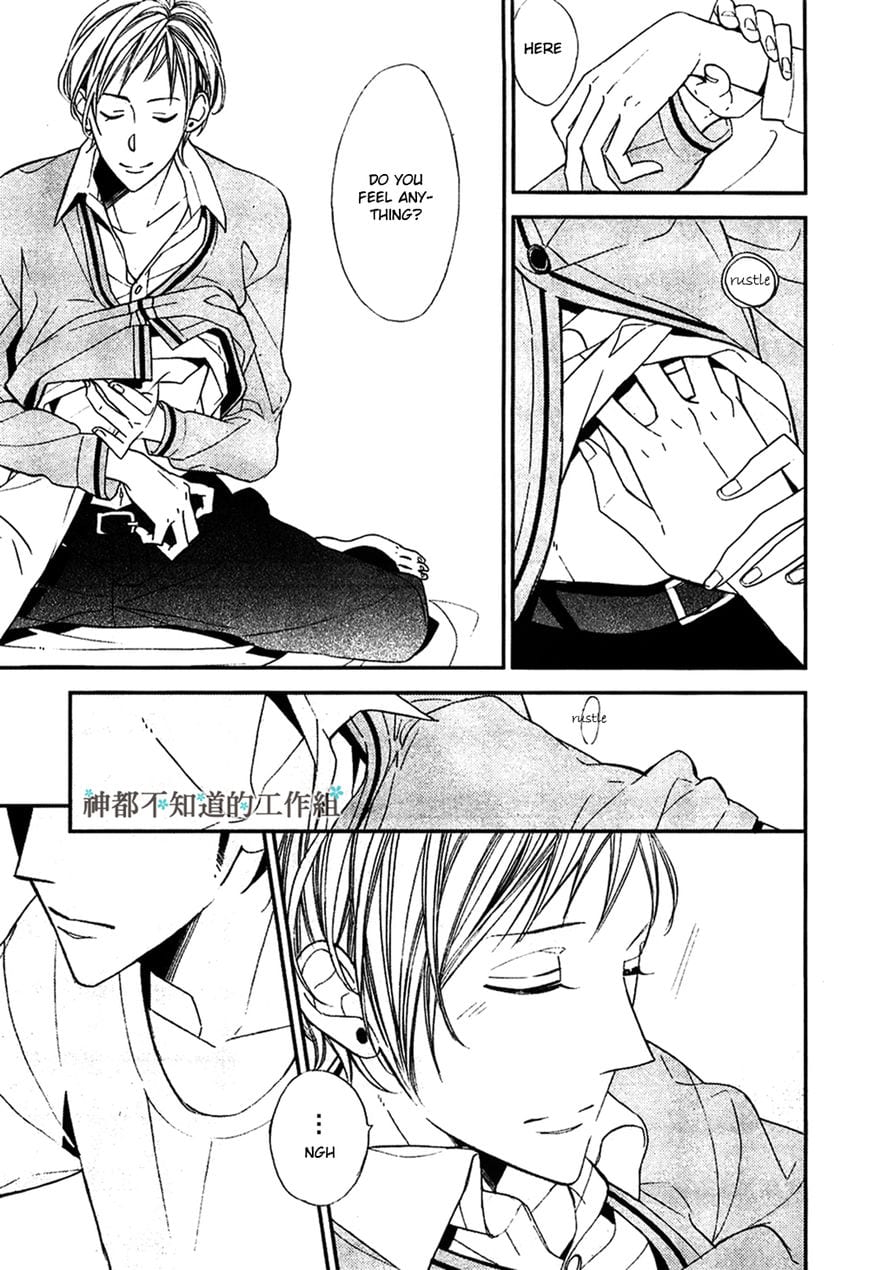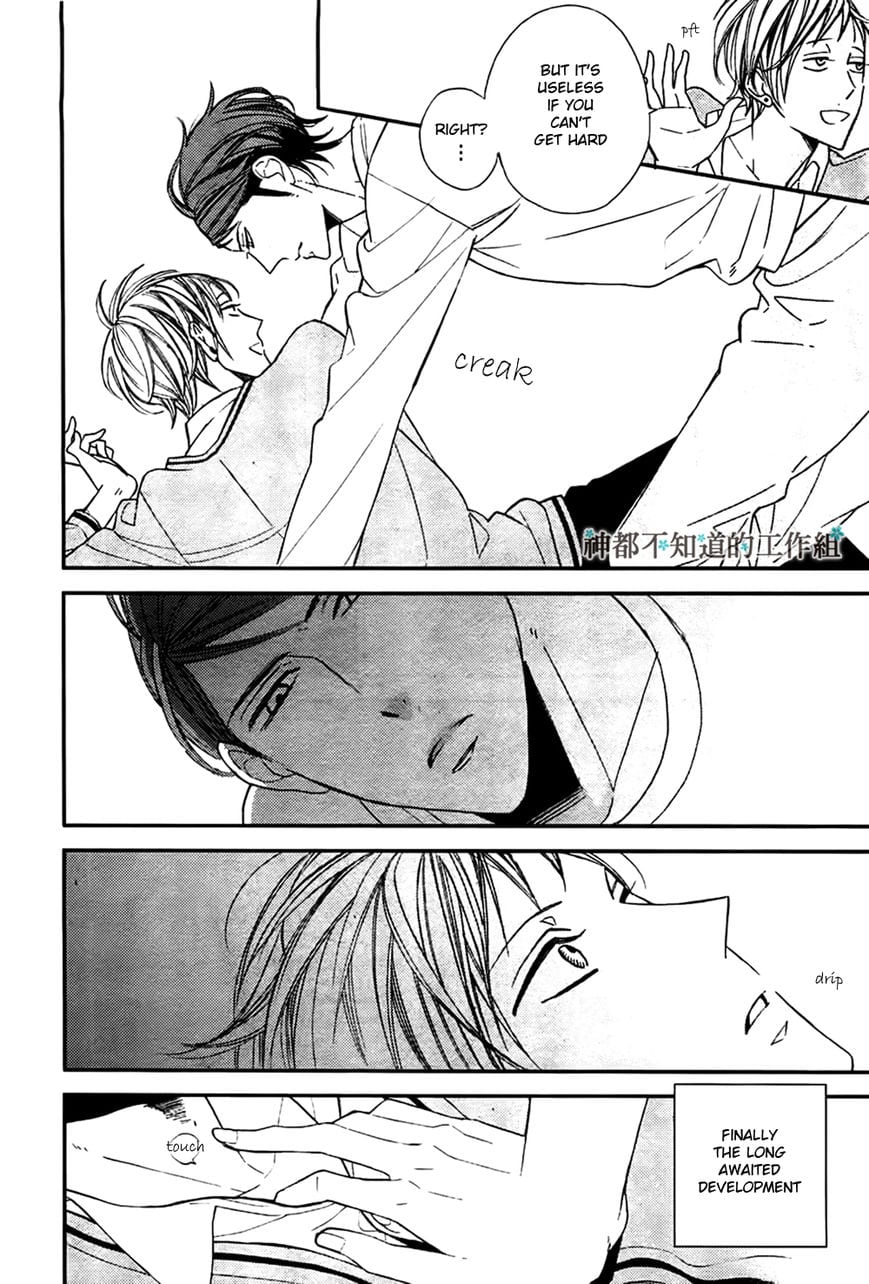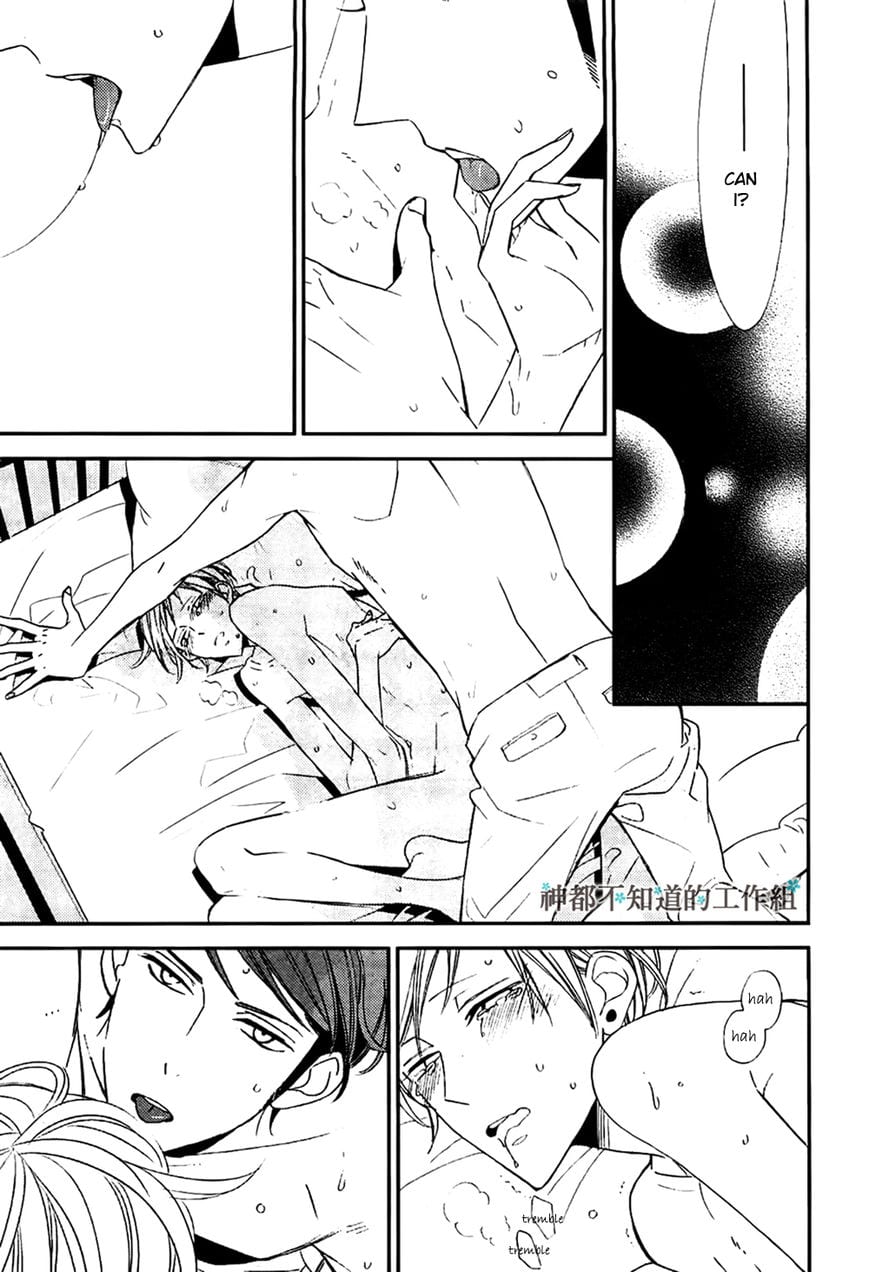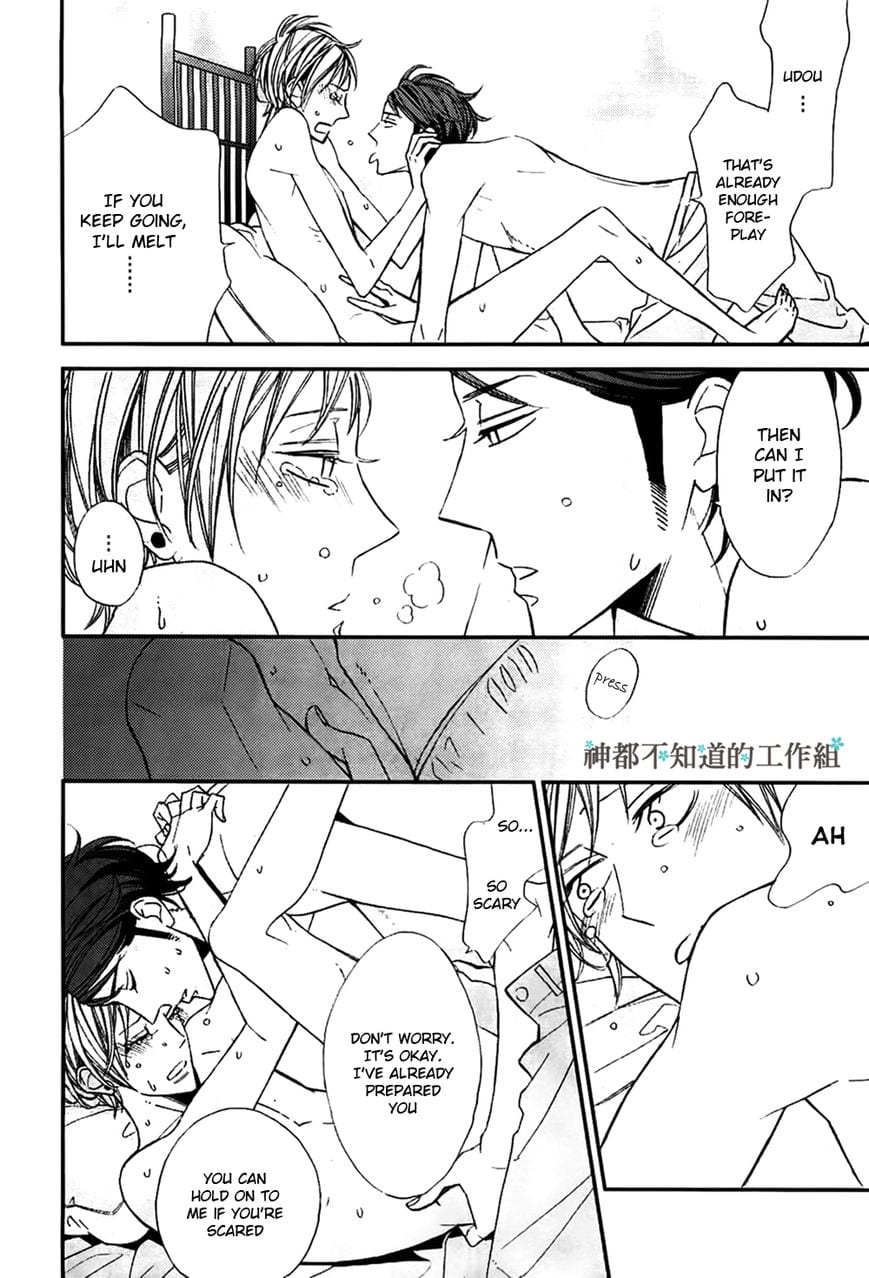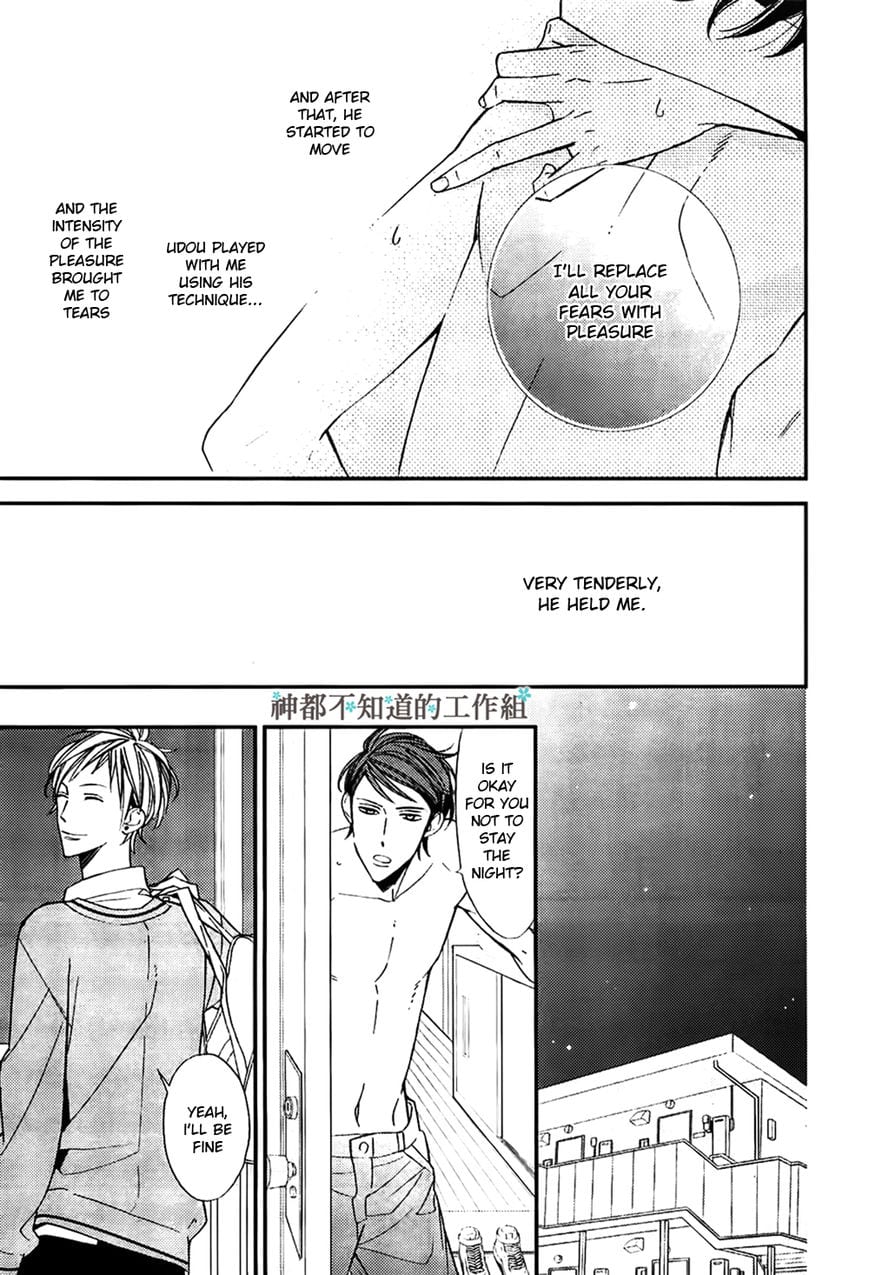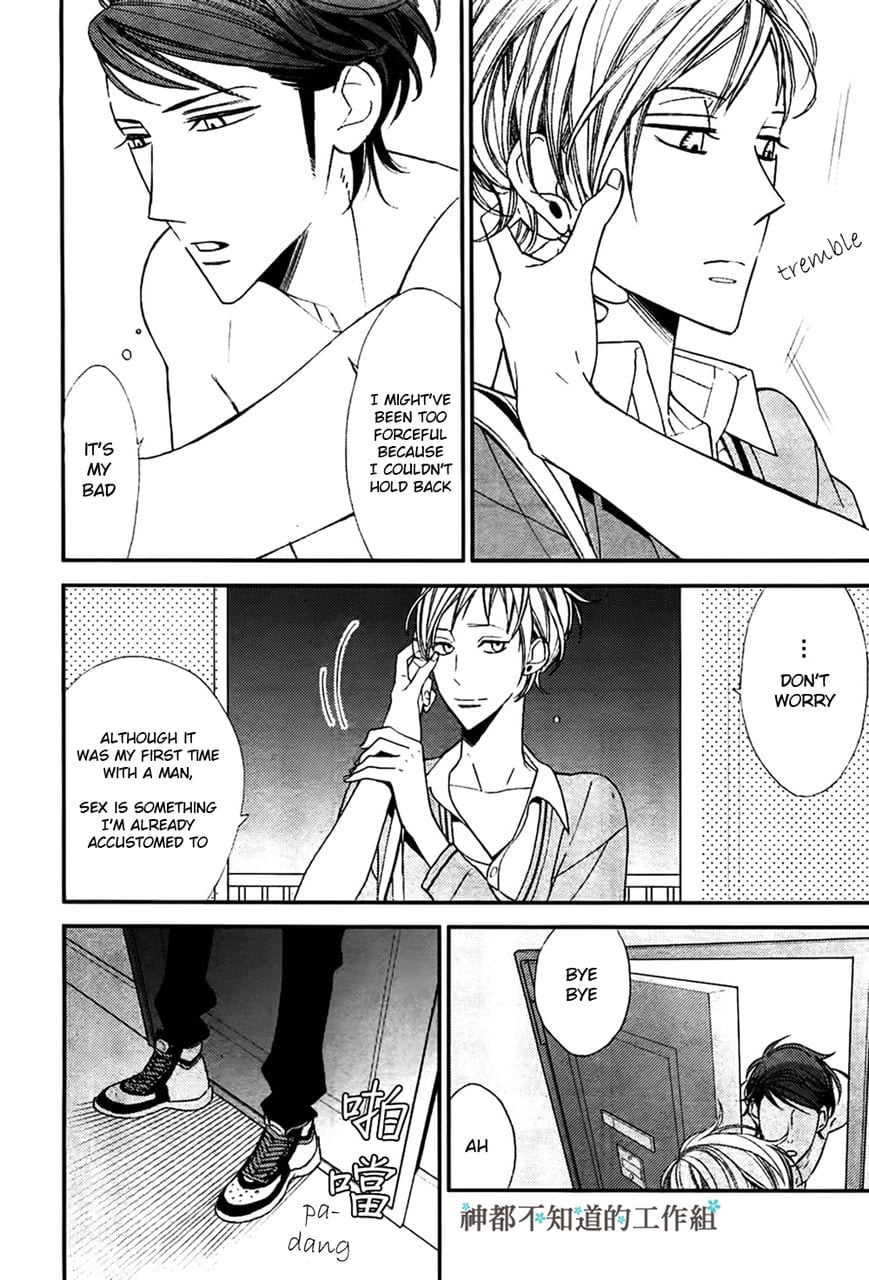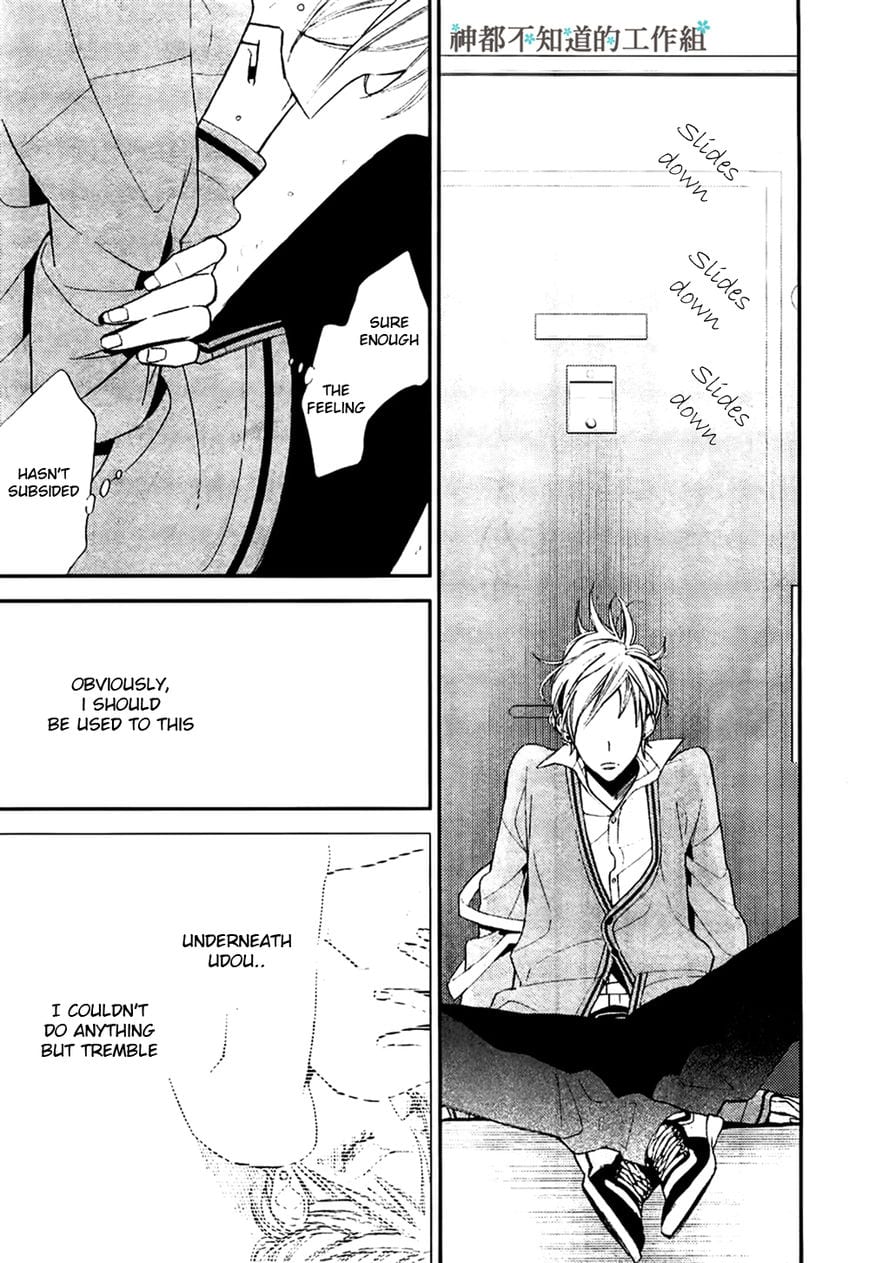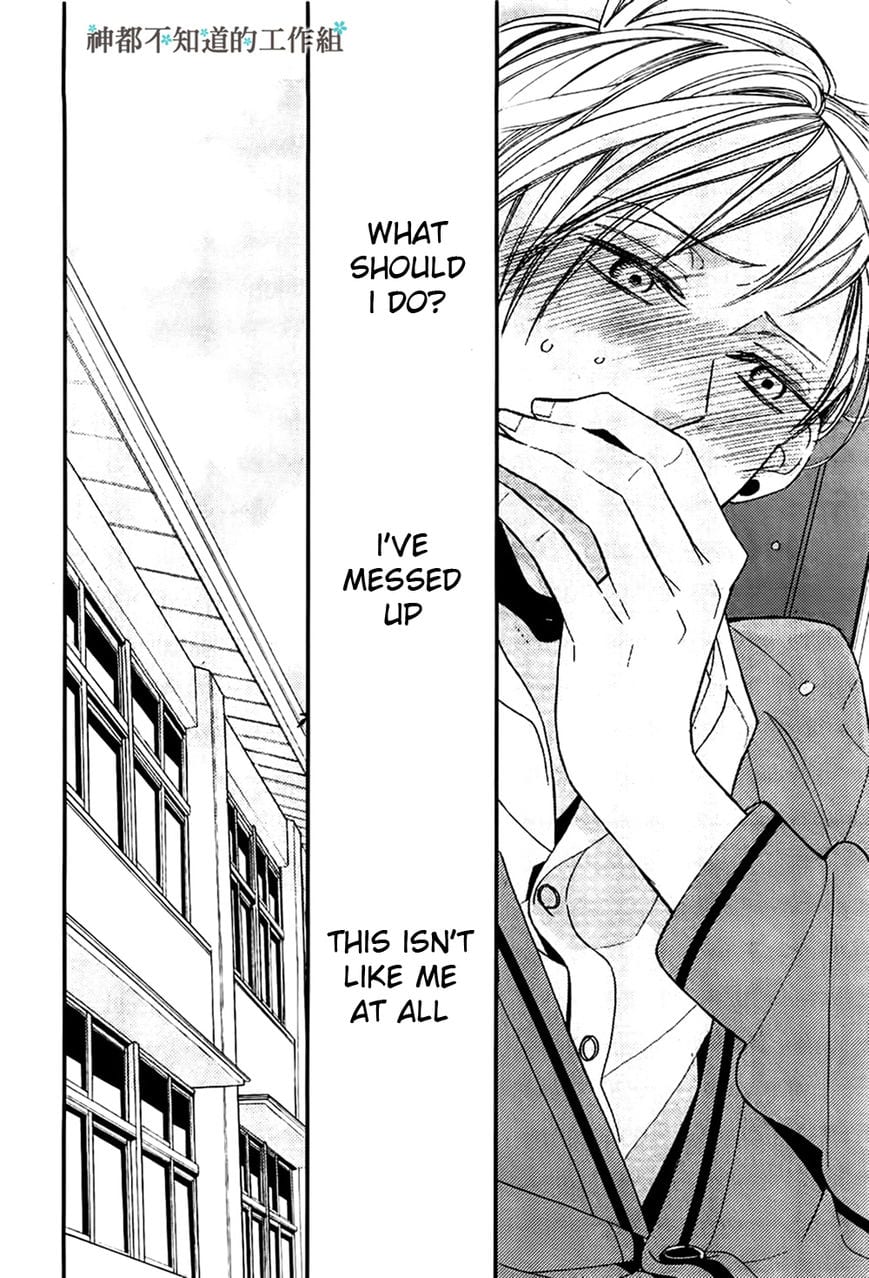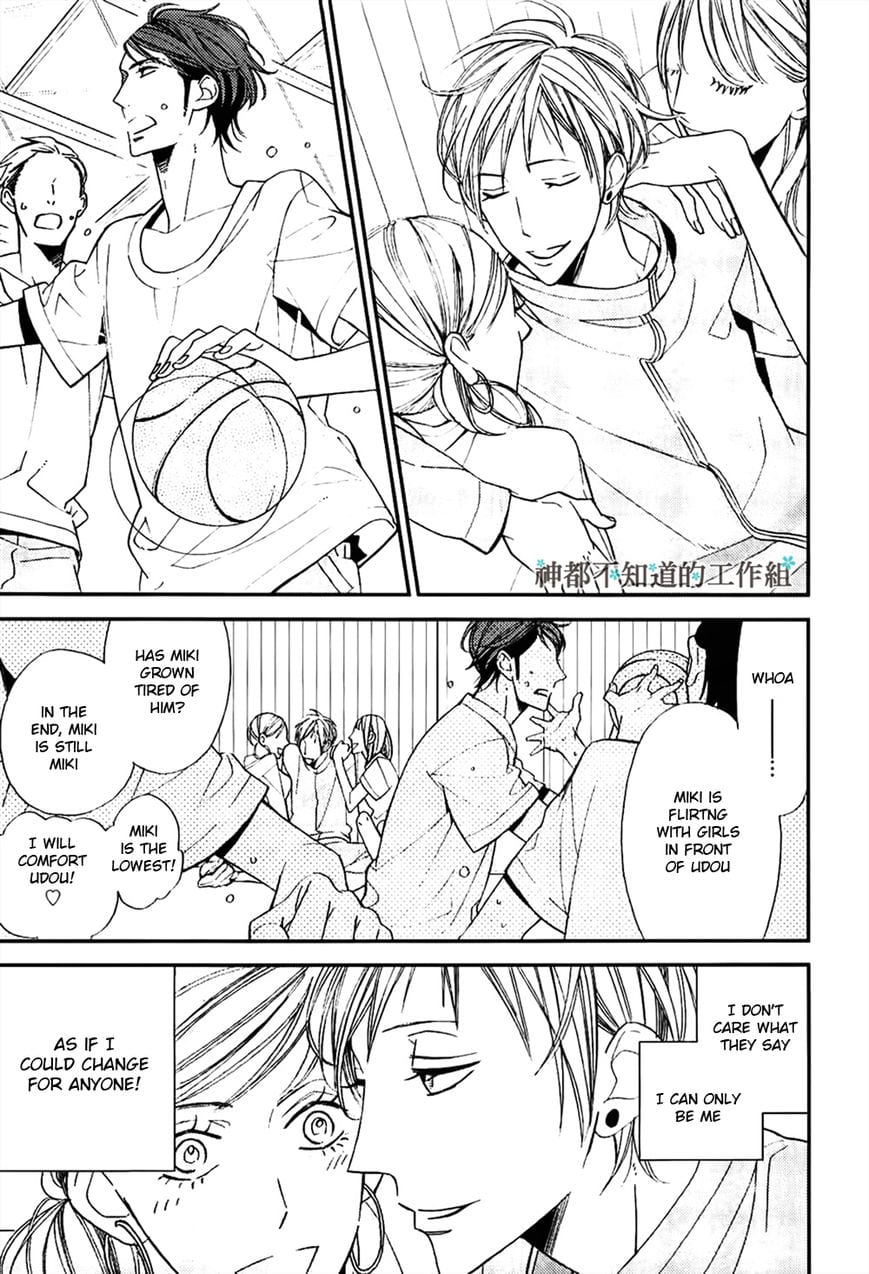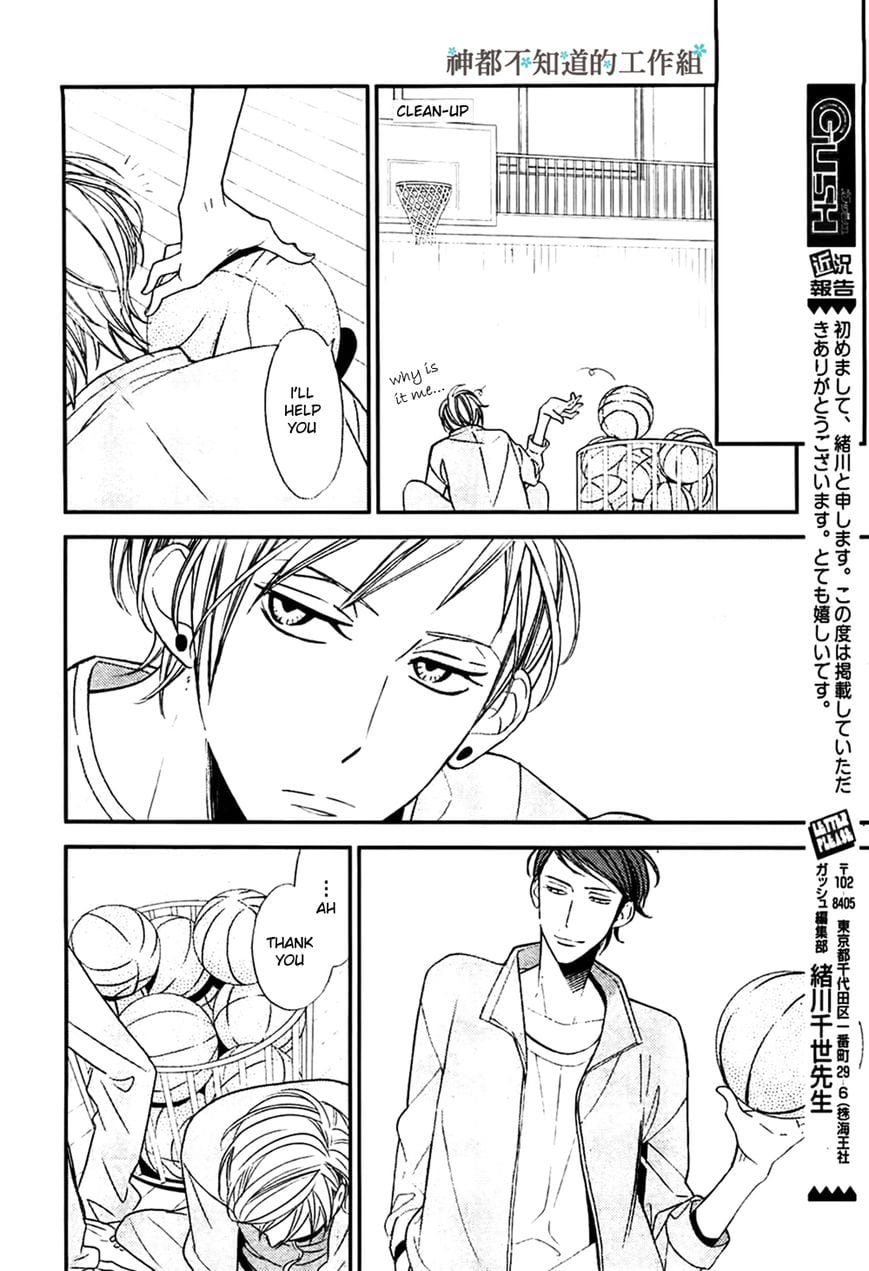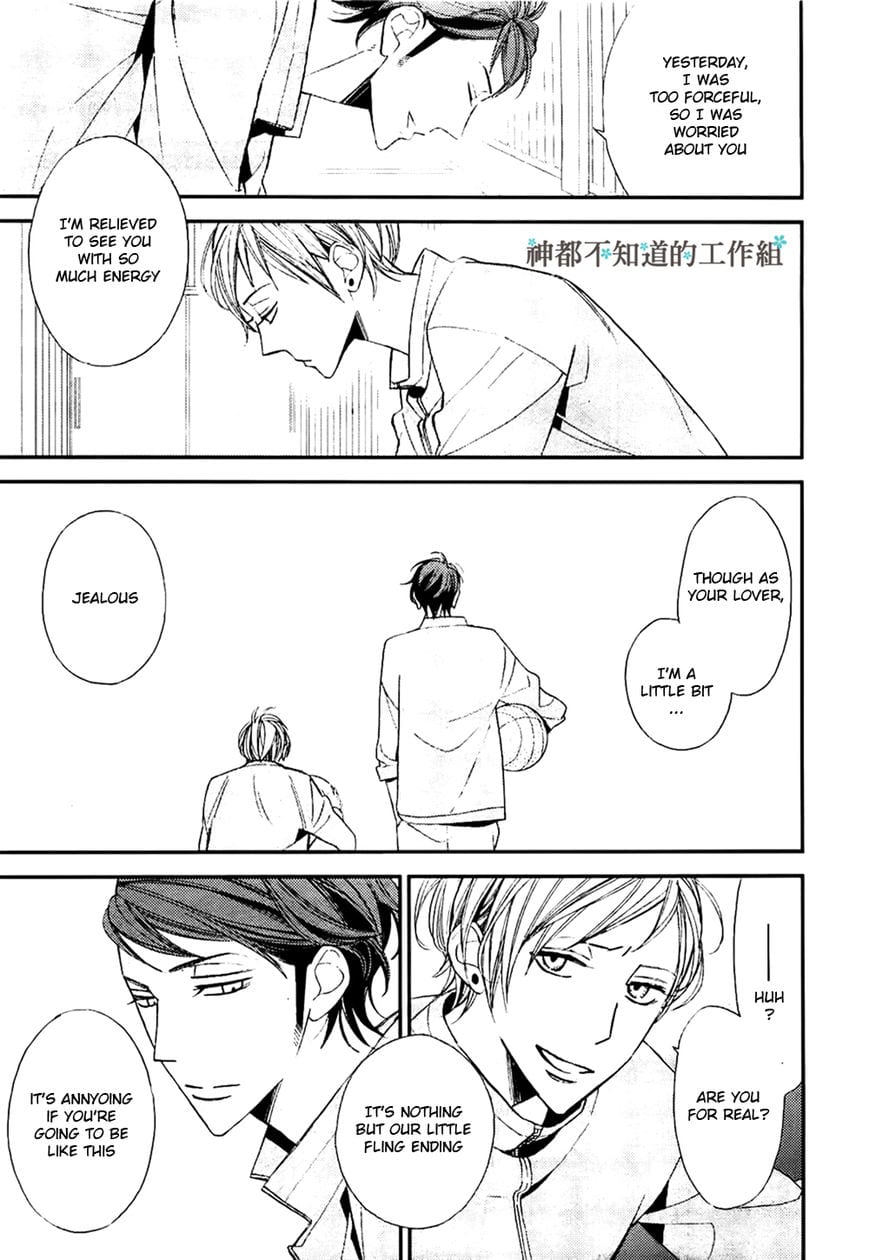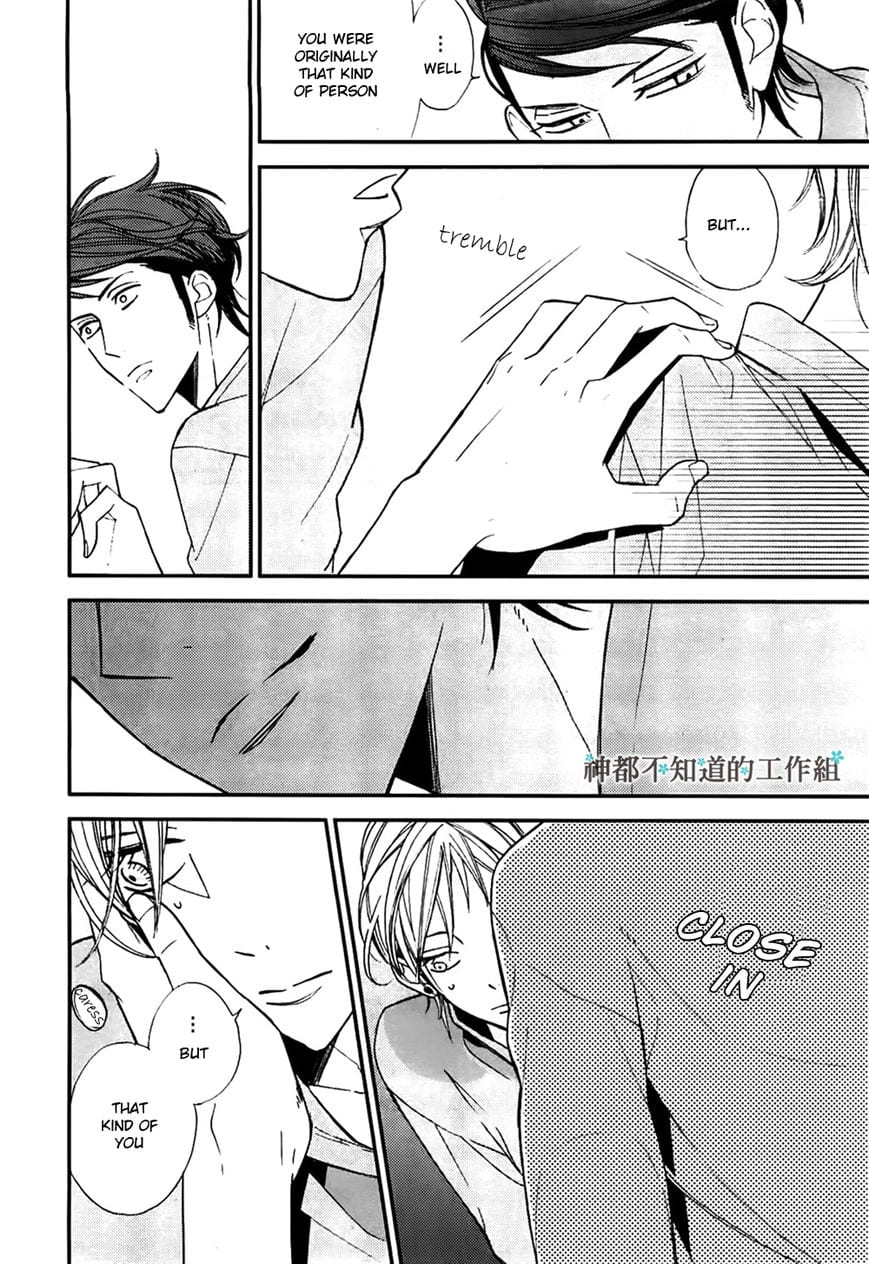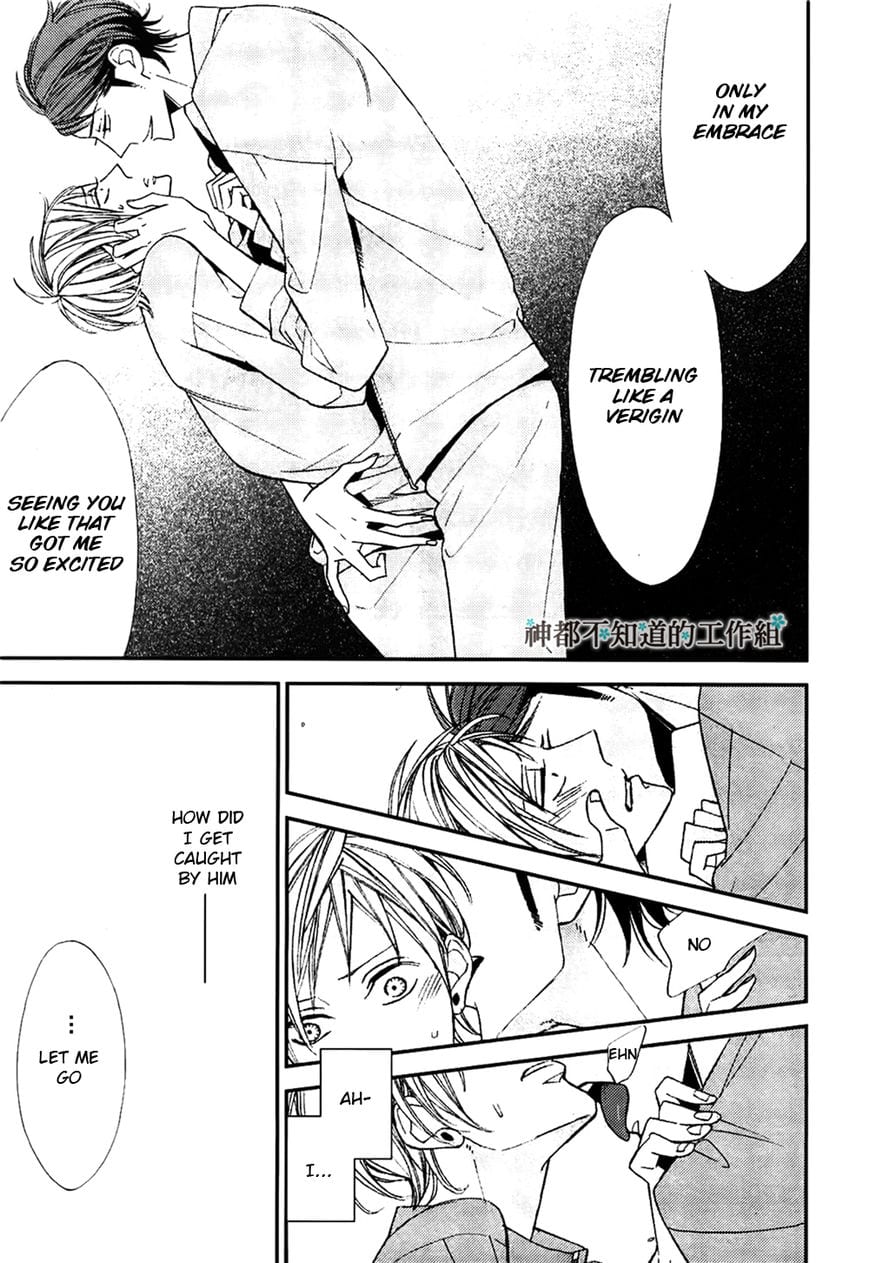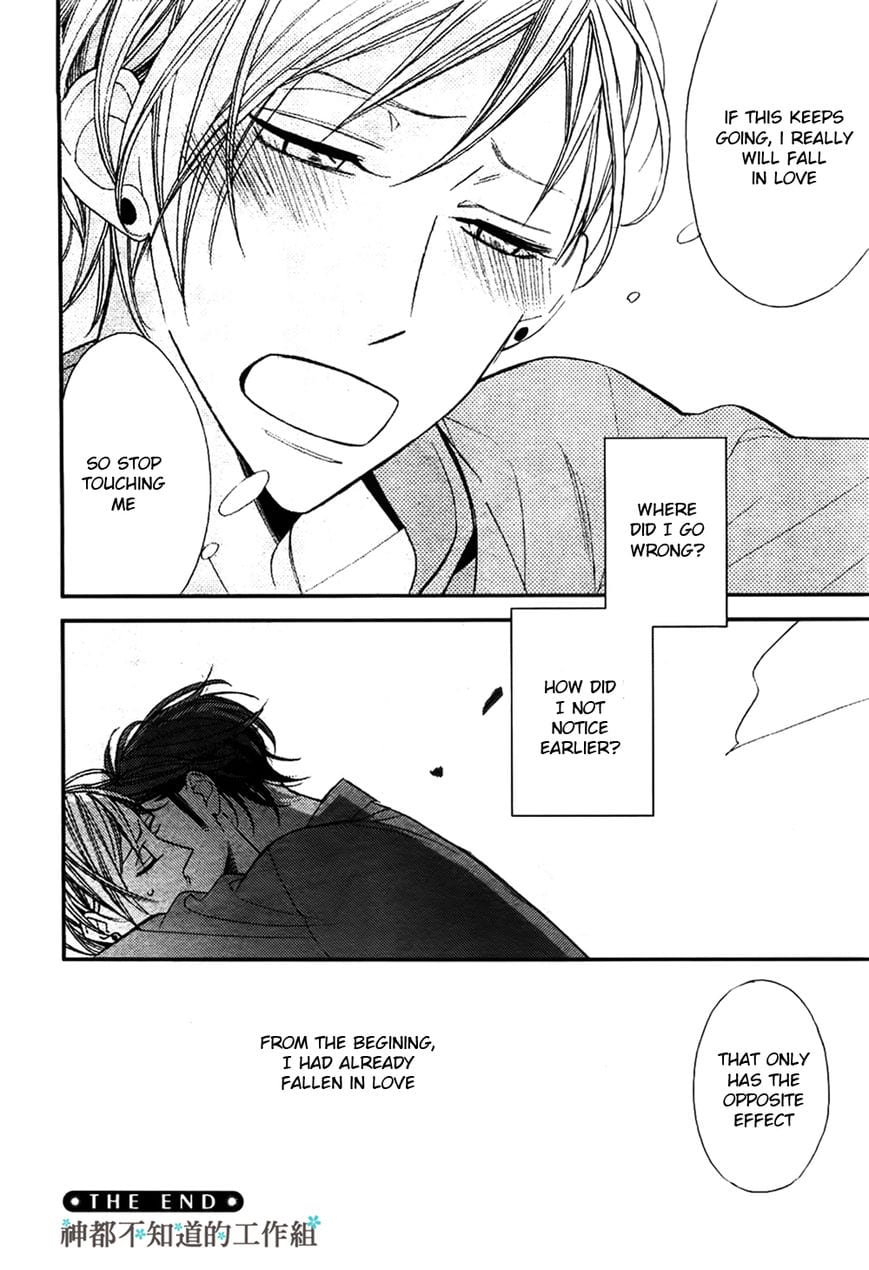 You need to login or register to bookmark/favorite this content.