Manga: Binetsu Shuukan; Binetsu Shukan; Netsubyo; Rainy Kiss Attack Coming in Dripping; Week of Mild Fever; 微热一周间; 微熱週間
Author: KUJOU Aoi
Language: English
Plot: Compilation of short stories, all but the last one are about the same couple.
• Binetsu Shuukan (Week of Mild Fever)
Wakui Satoru is a senior staff in the company who looks out for Asano Keiji. The moment he saw the handsome Wakui's naked body, Asano's heat welled up within him. The pride of someone older, the seduction of it. The heated heart that desires to monopolize… the love that wants to be stripped bare. A fever that only happens once in a lifetime. A considerate seme who is a younger salary man.
• Netsubyo (Fever)
• Netsu no Arika (Where the Heat is)
• Nettai Kajitsu (Tropical Fruits)
Wakui and Asano goes on a trip to the southern islands.
• Netsu Ai (Passionate Love)
A trip to an onsen to celebrate Asano's birthday.
• Kisu no Ame ni Utarete (Defeated in a Rain of Kisses)
Taki calls his old lover Kakeru in a drunken stupor; and Kakeru shows up at his place. Kakeru tells Taki he has an unrequited love, and Taki says he will help Kakeru. But how can Taki's heart keep up with this…?!

Binetsu Shuukan Chapter 1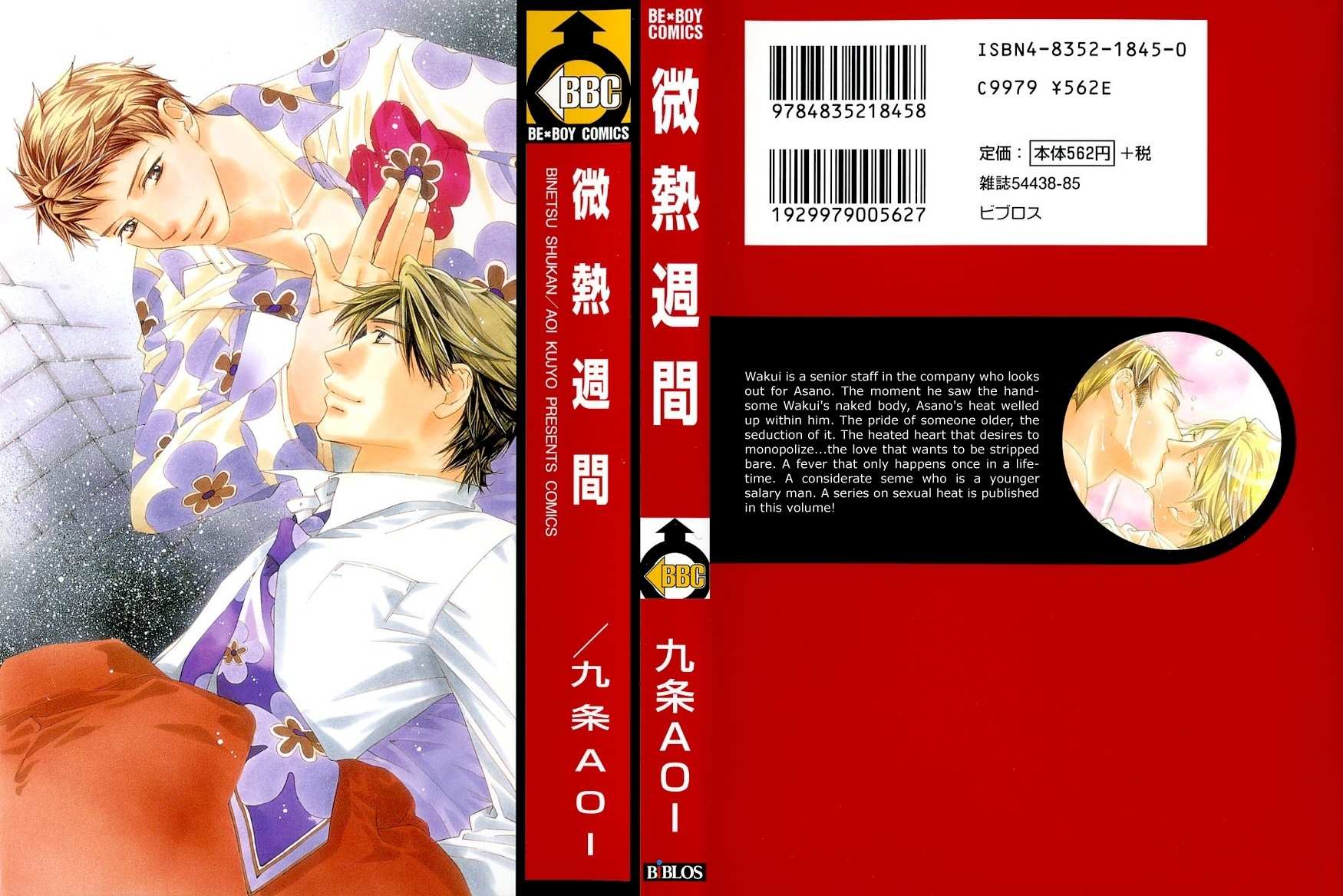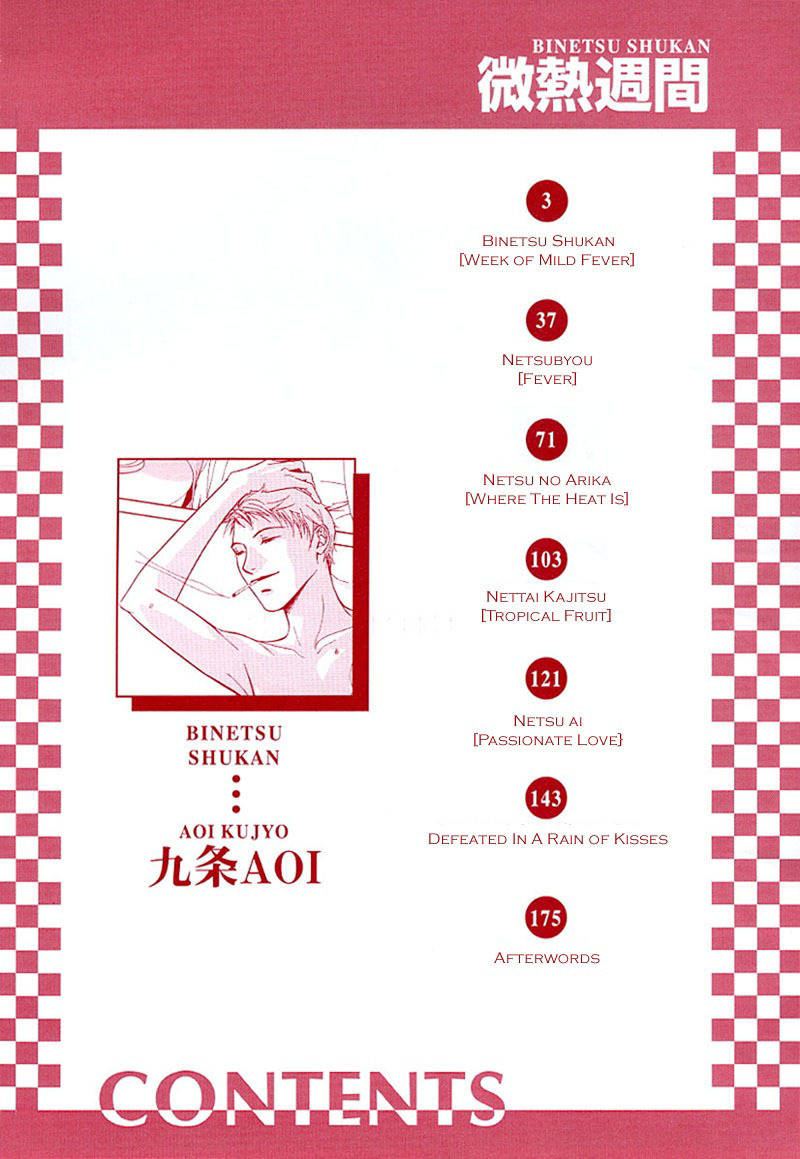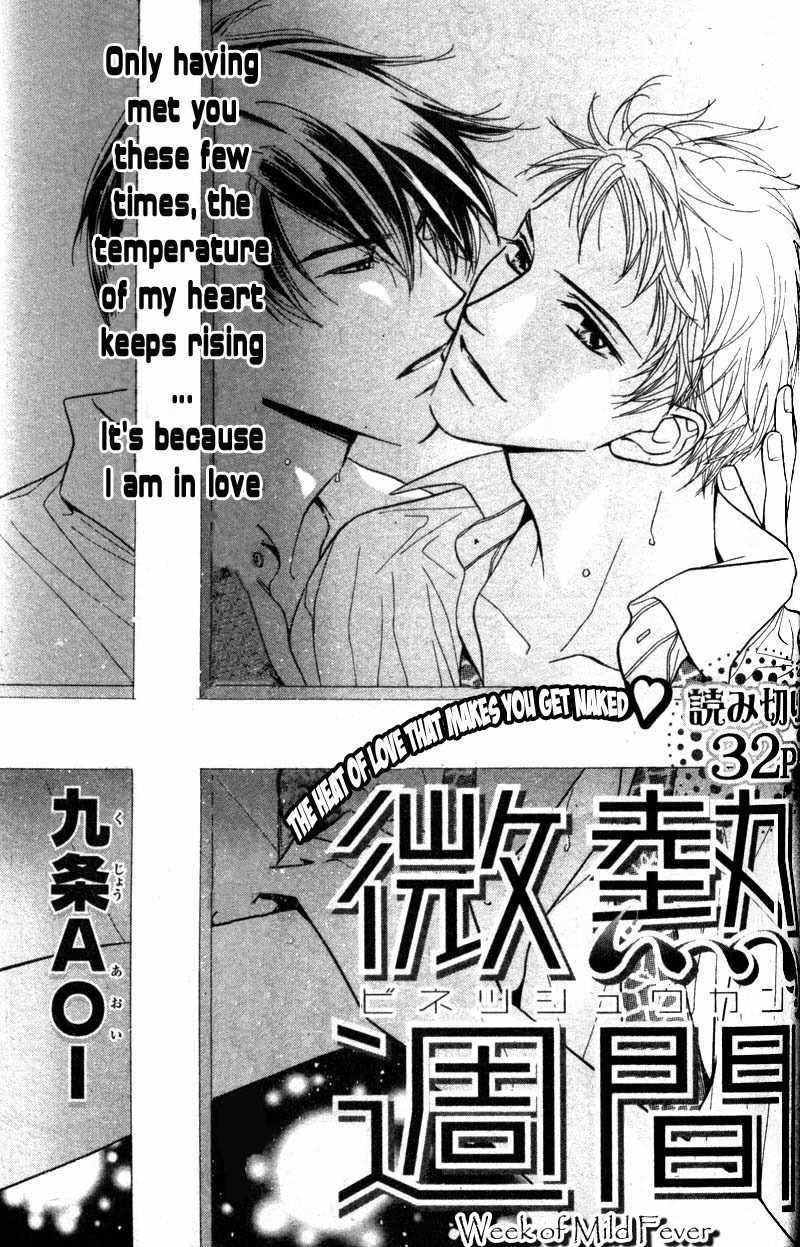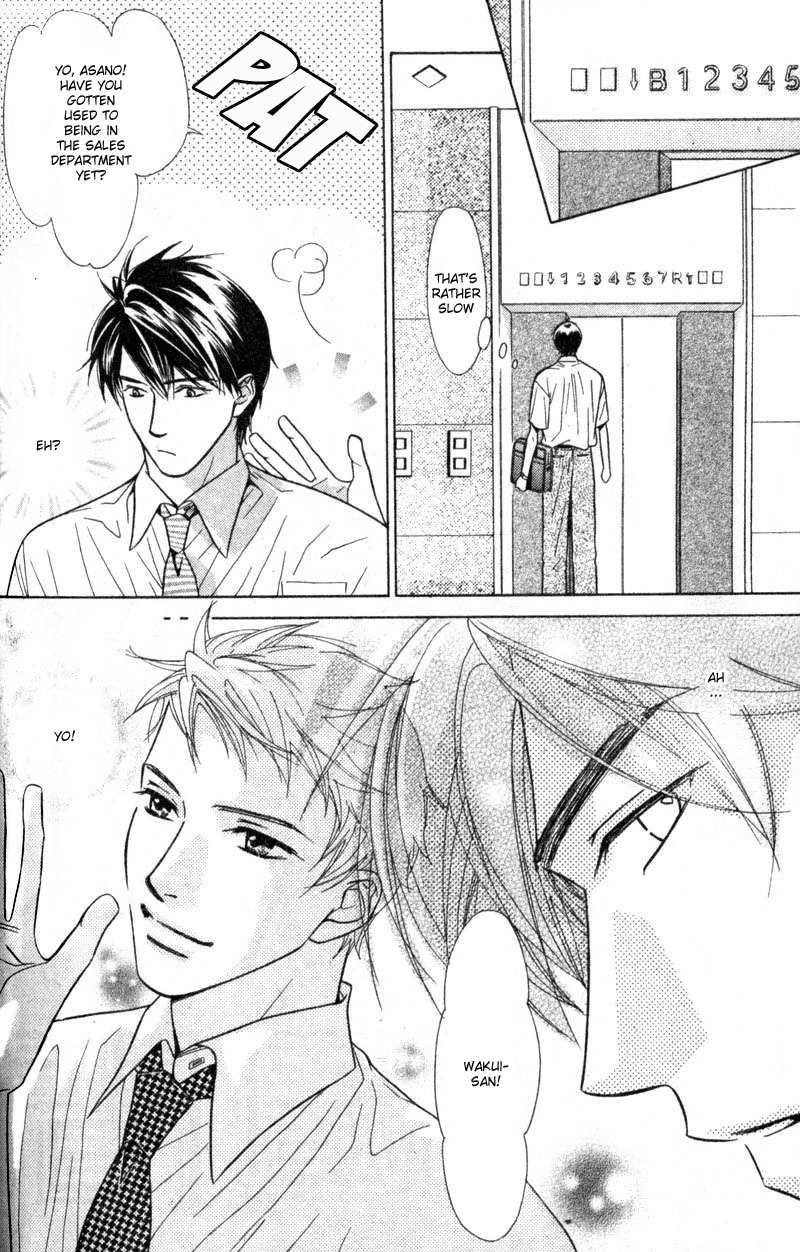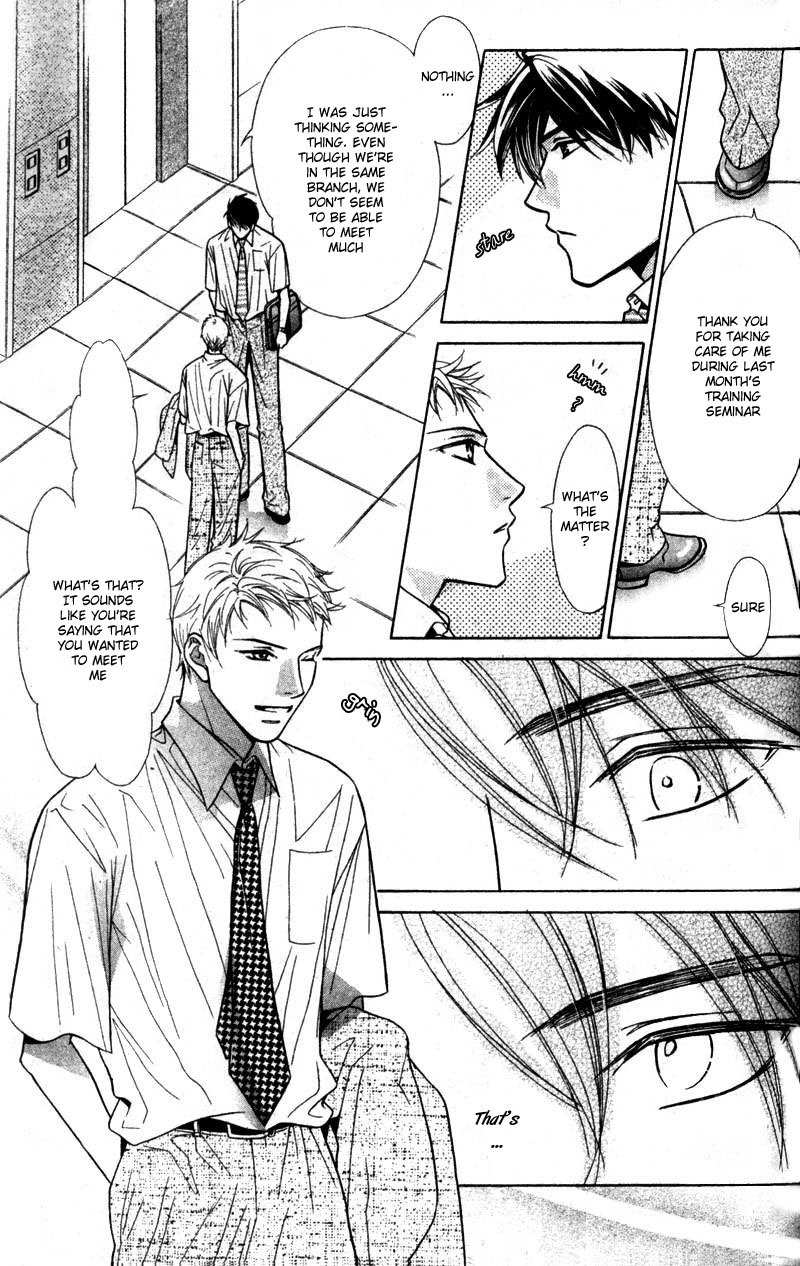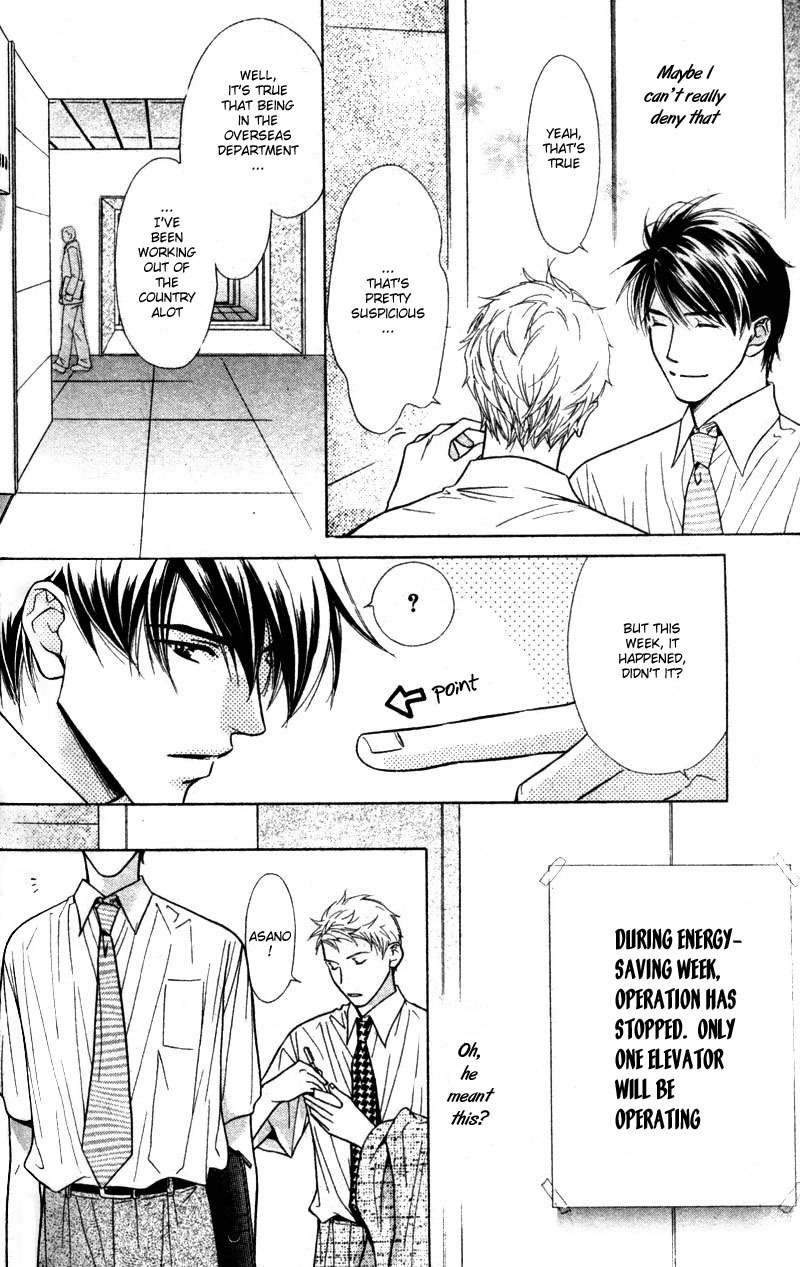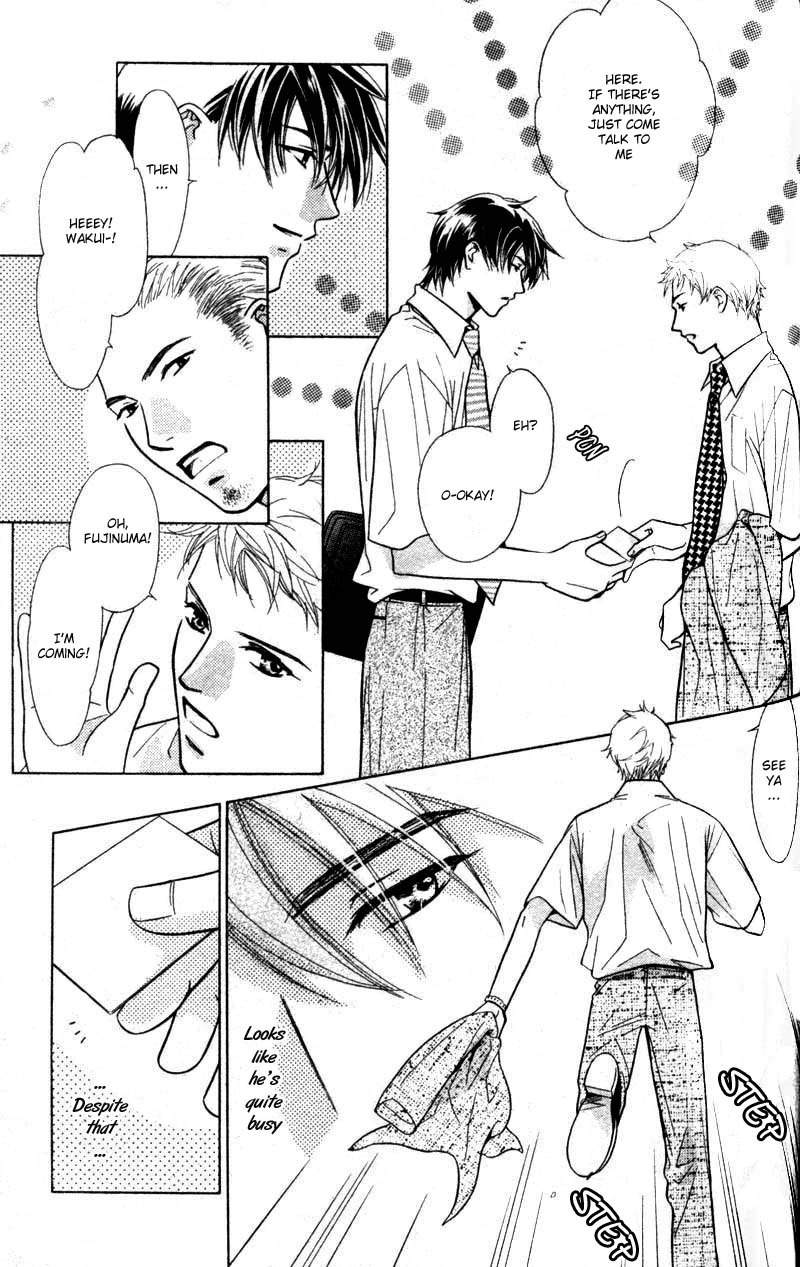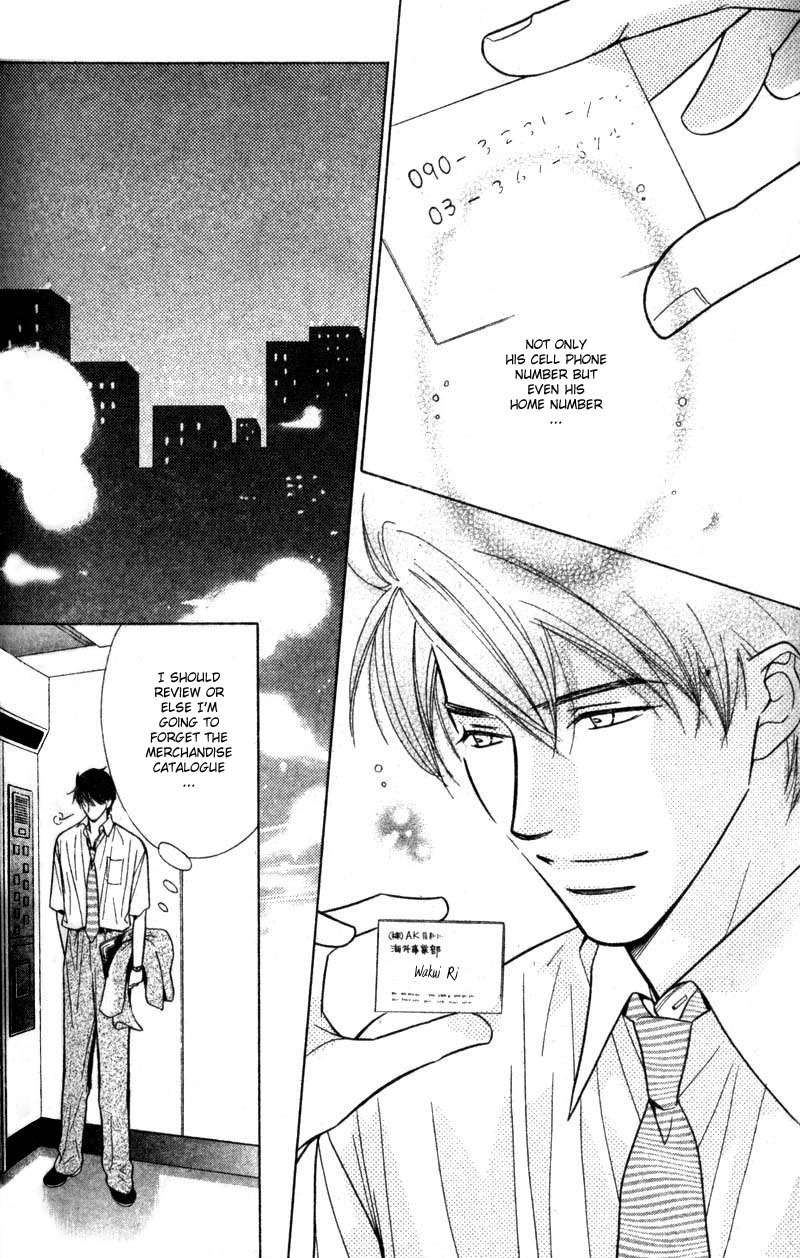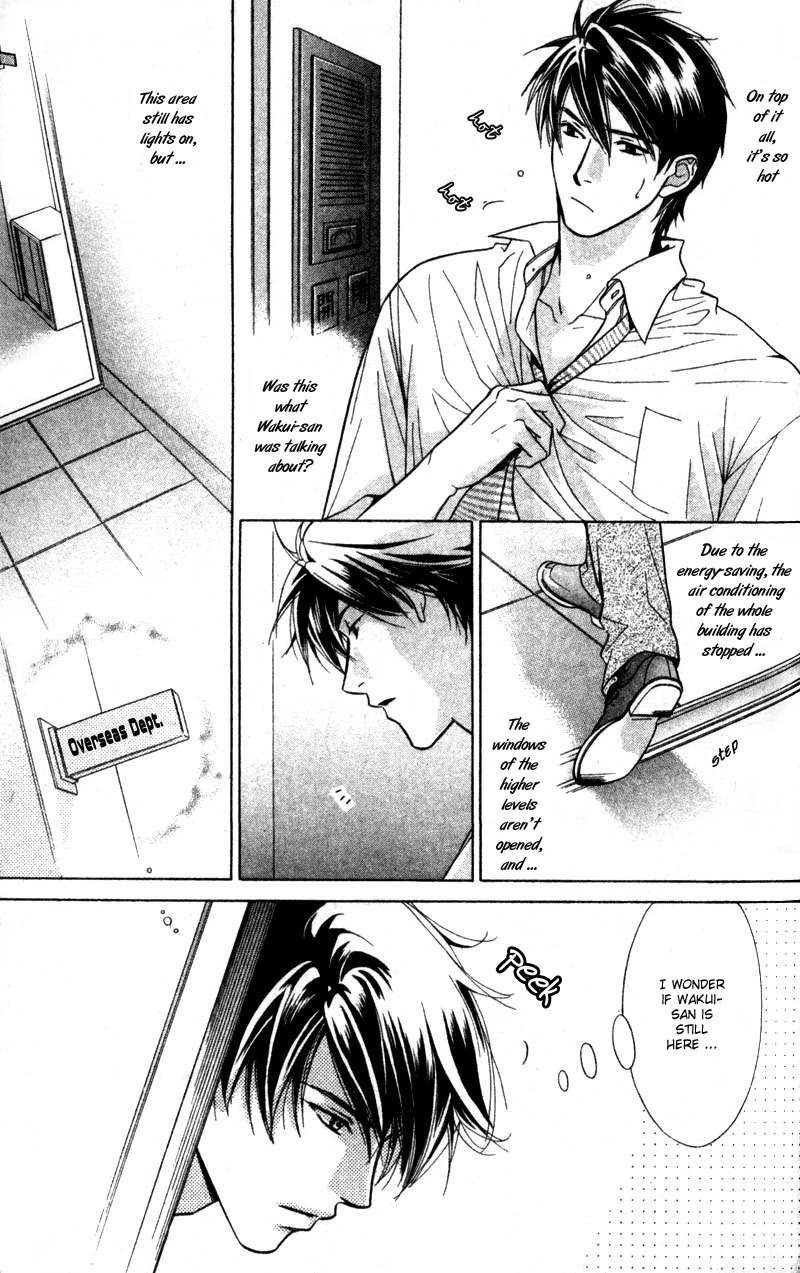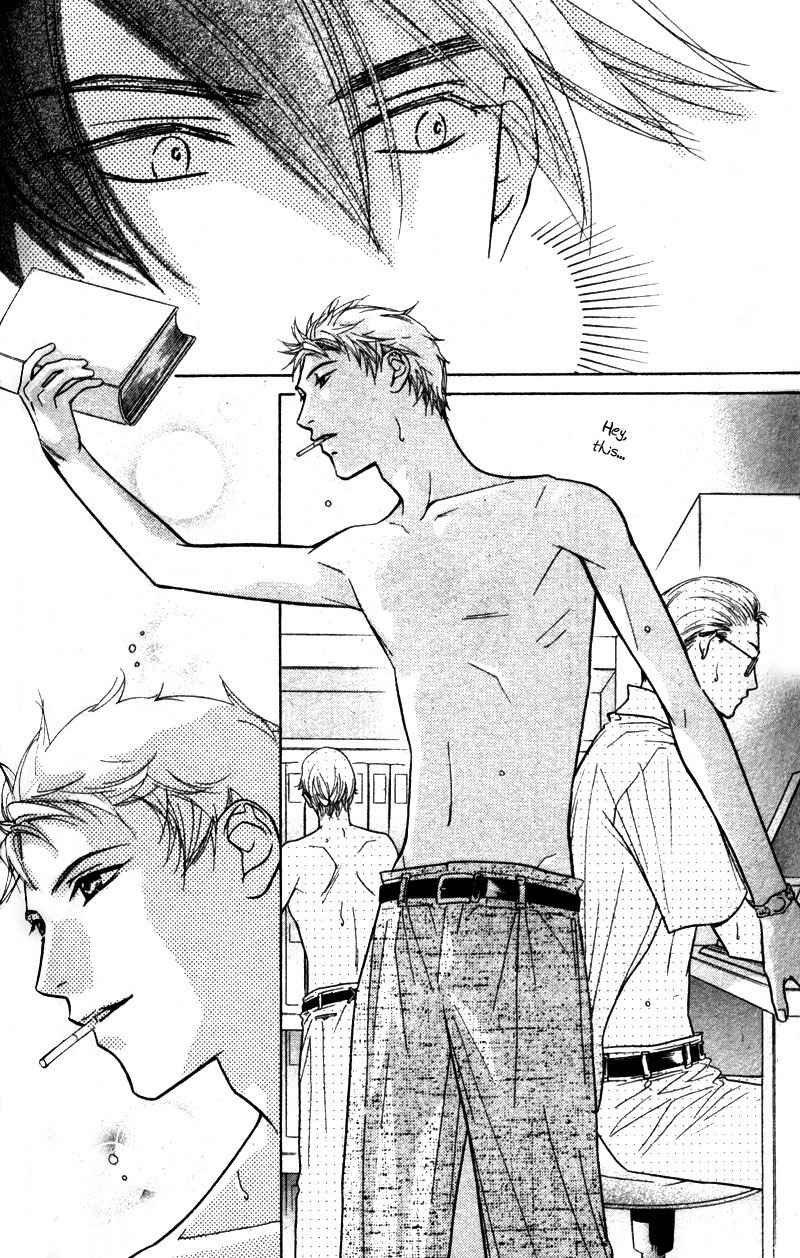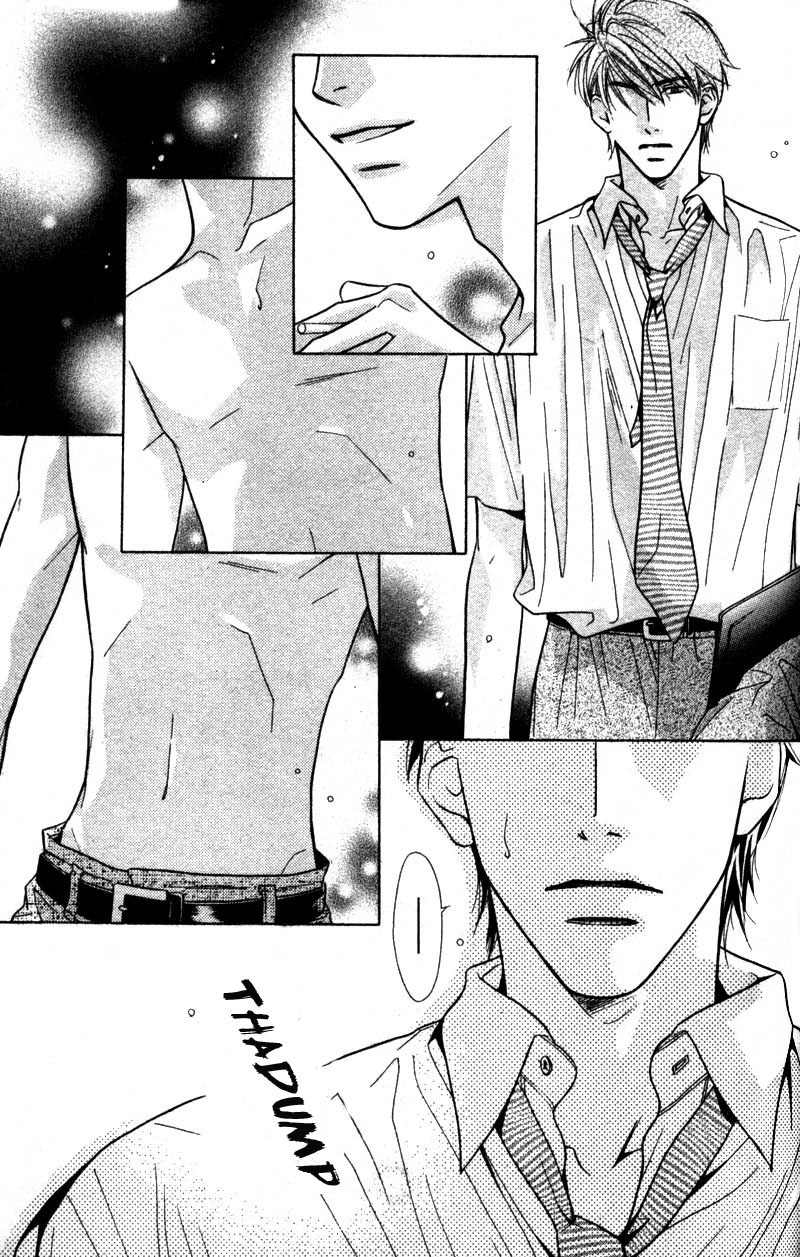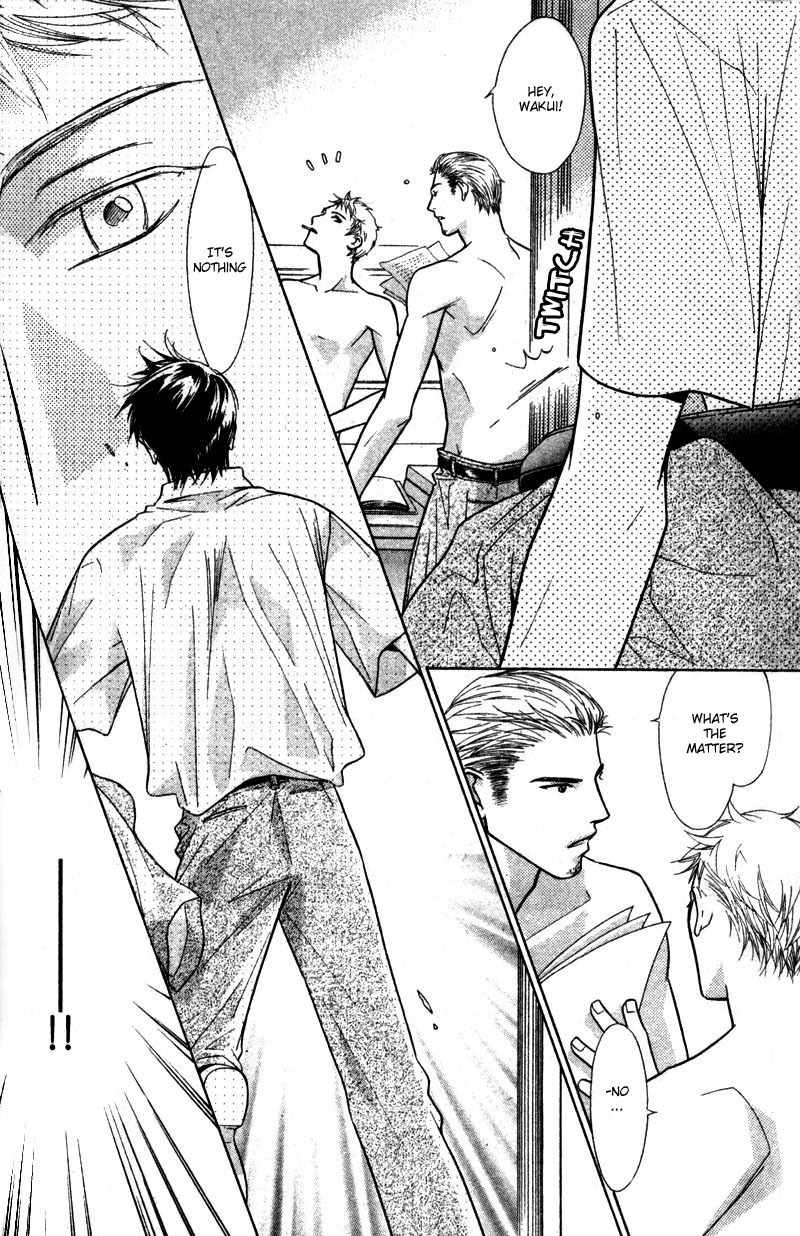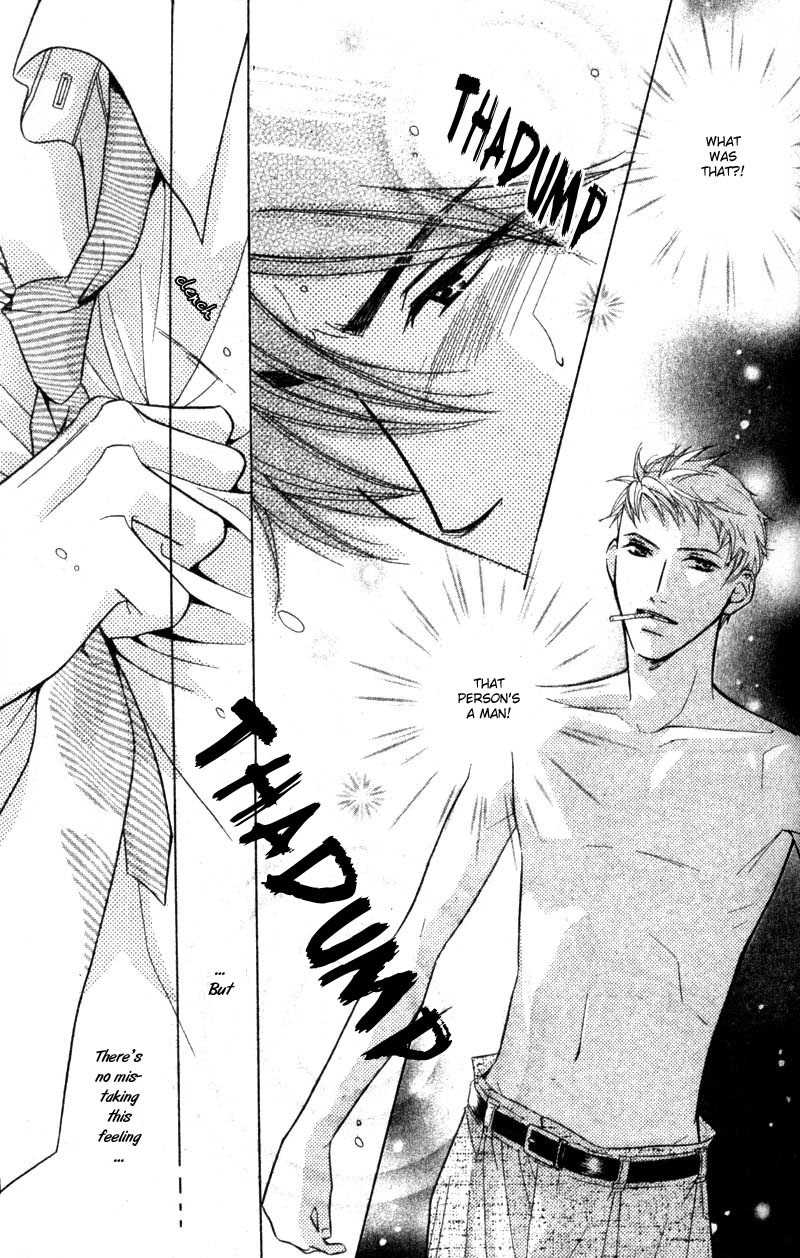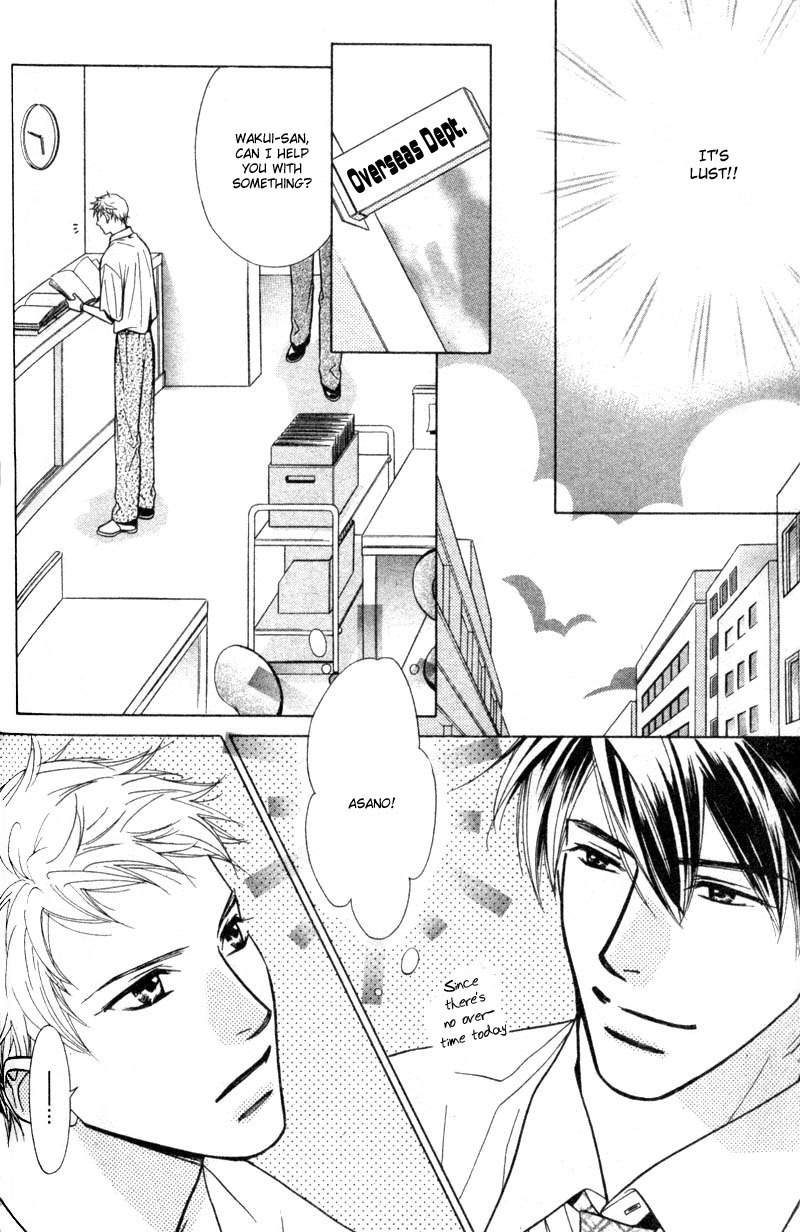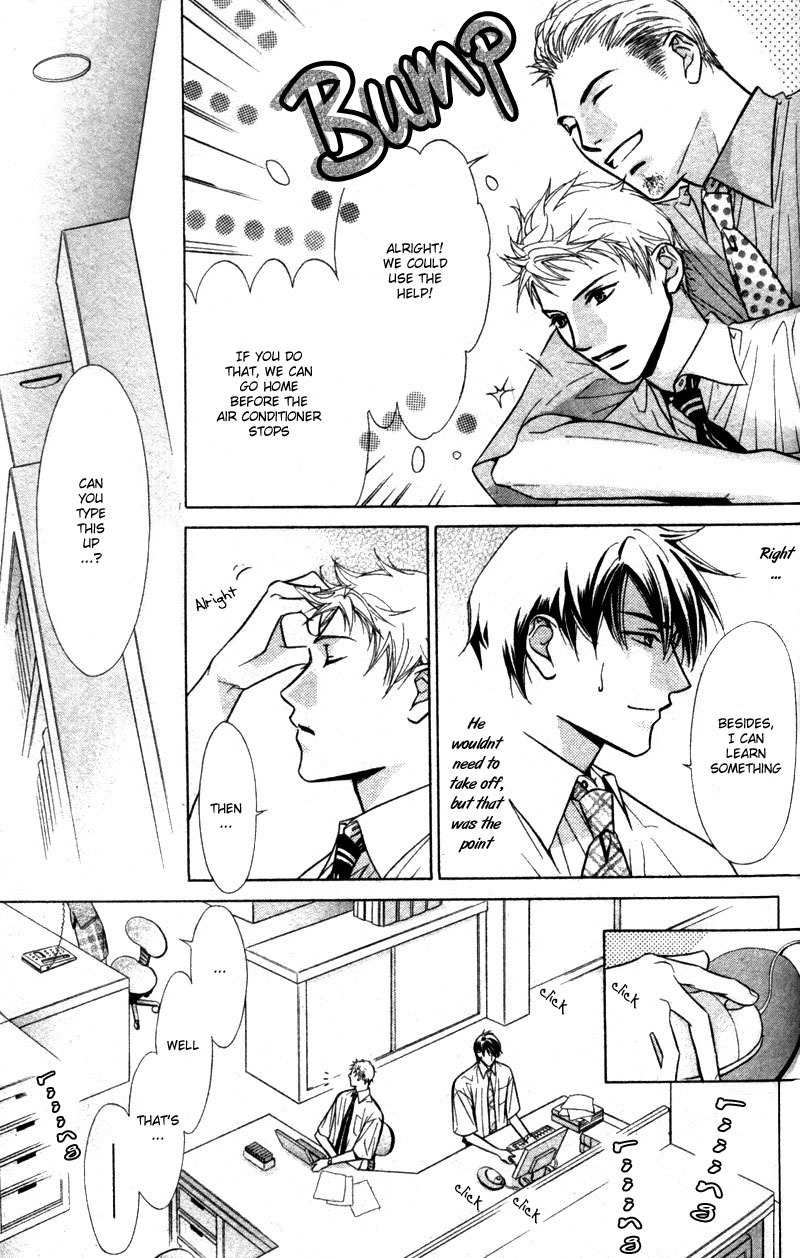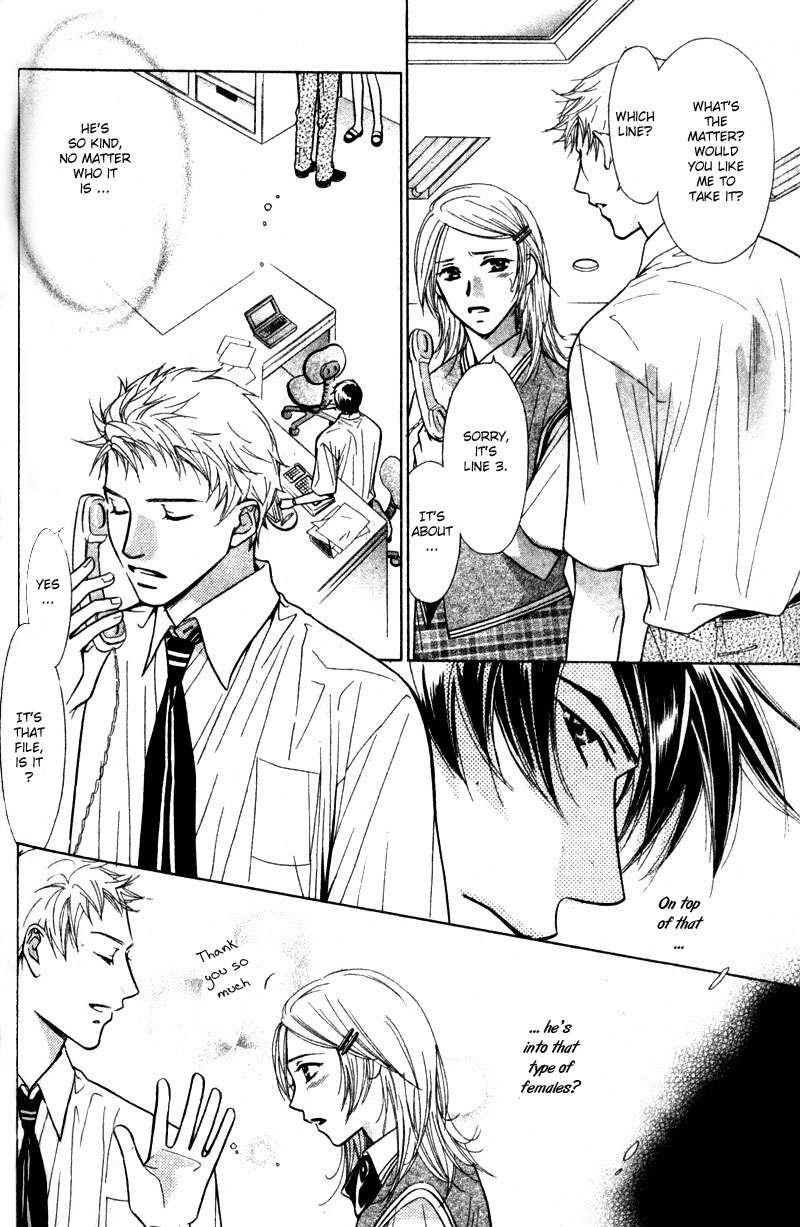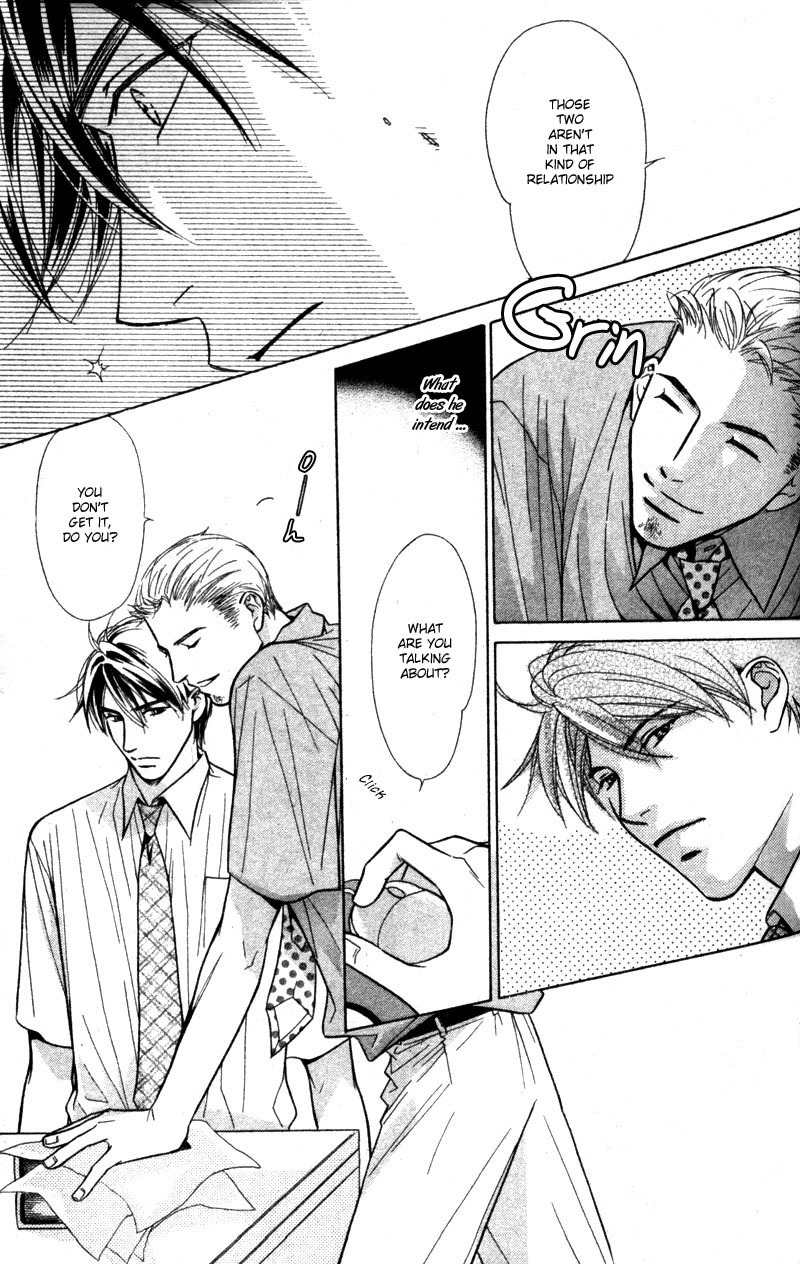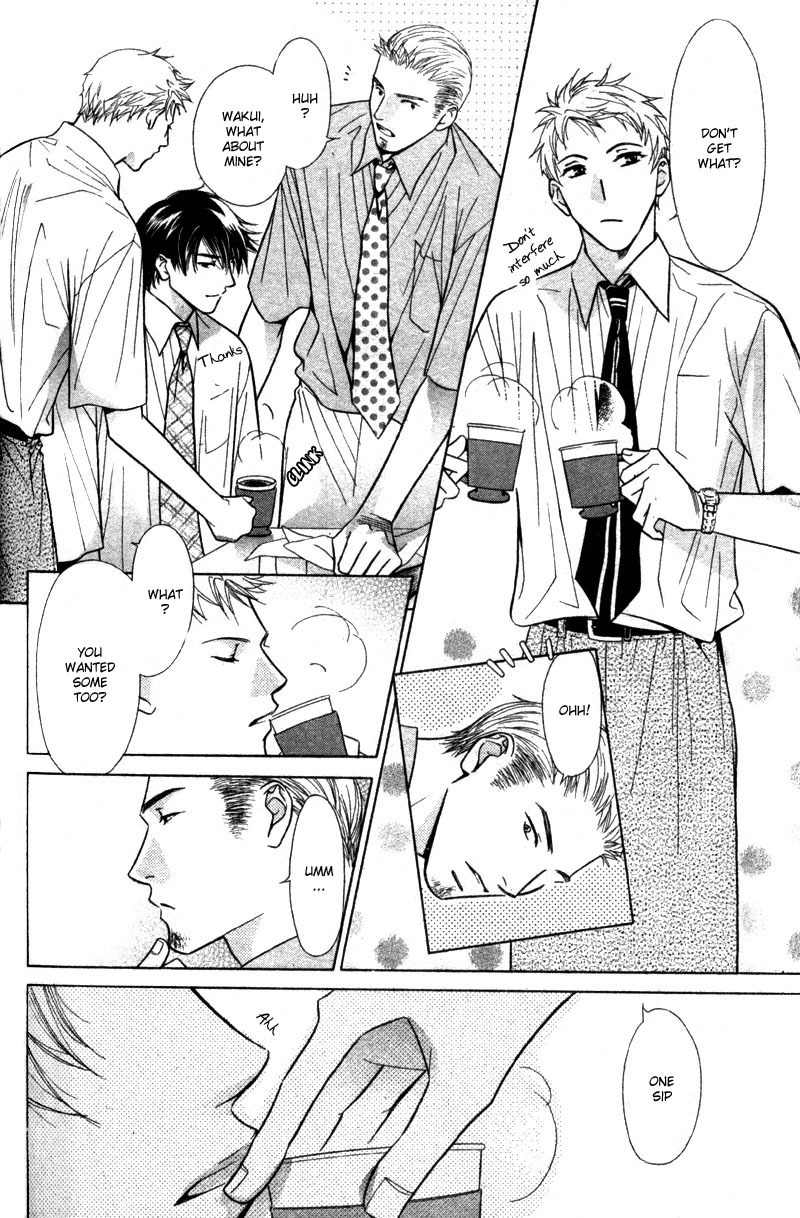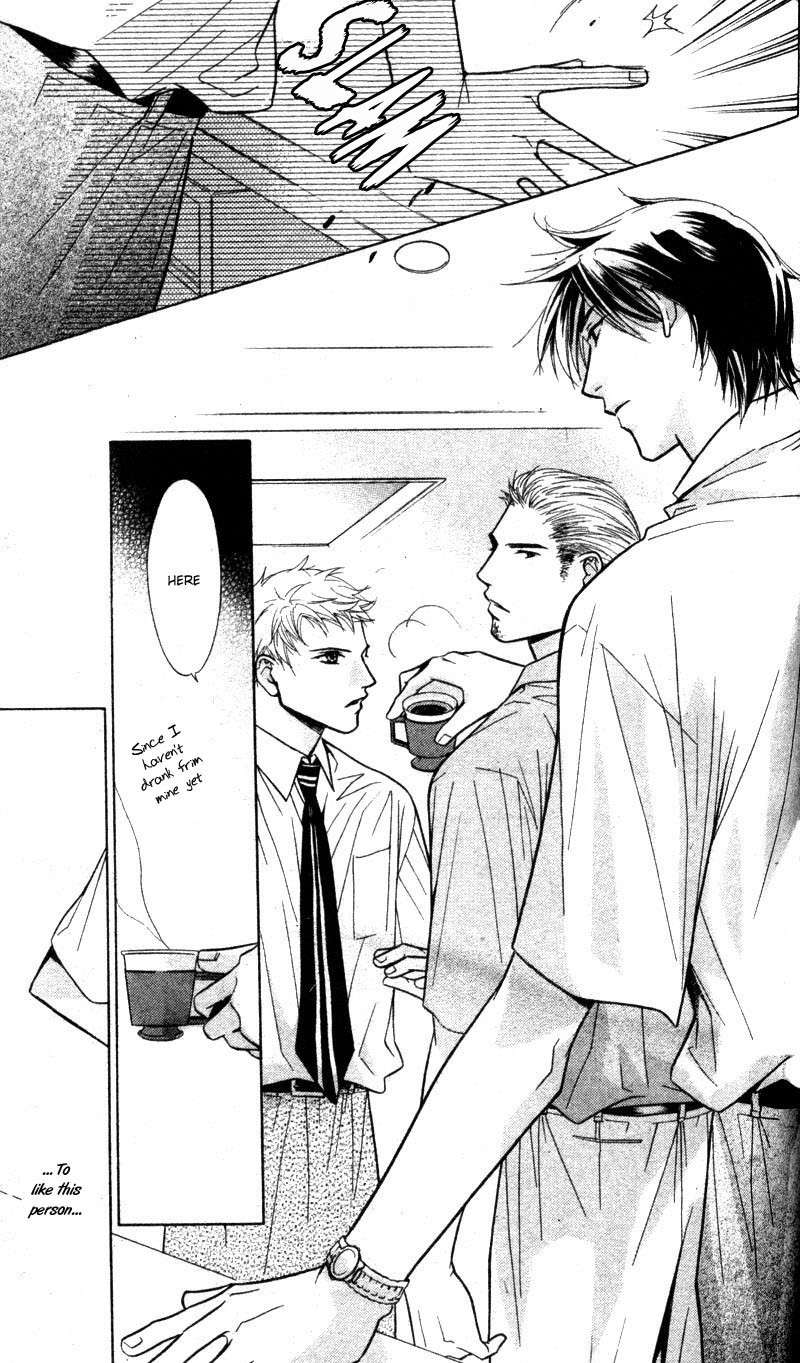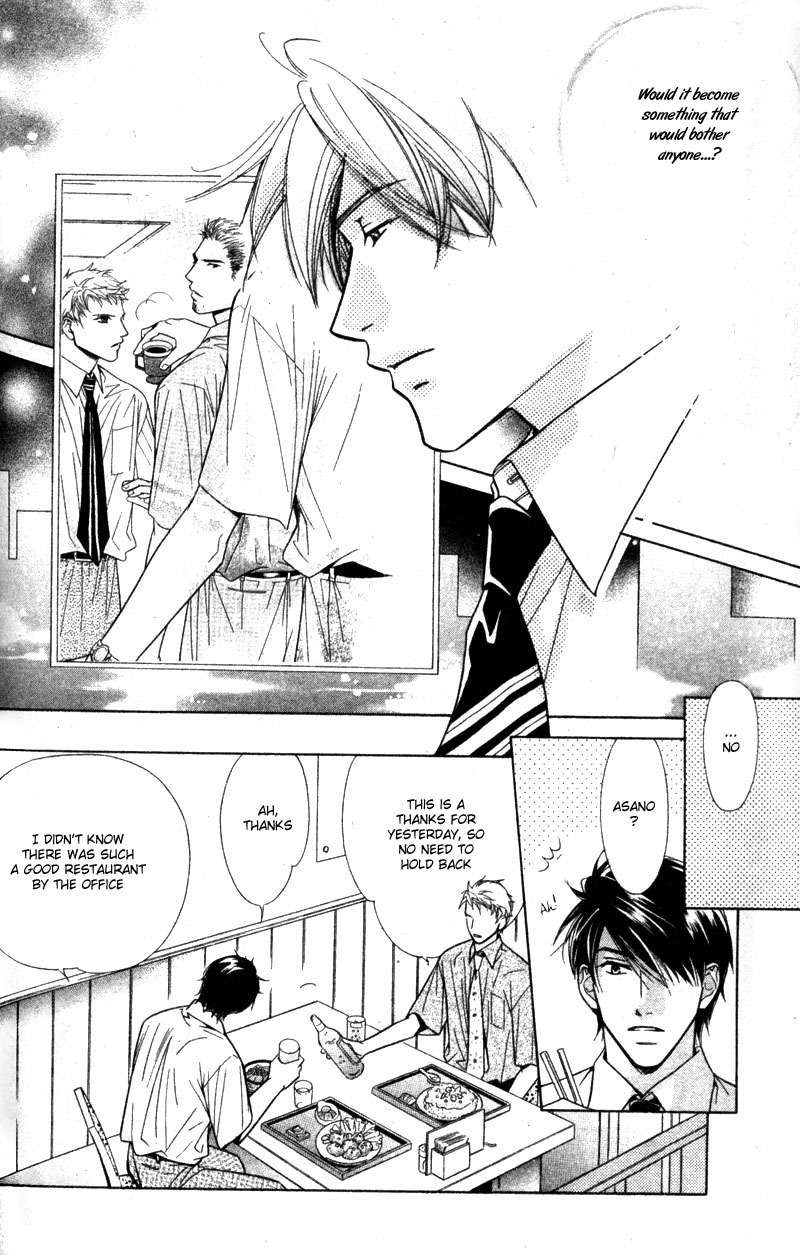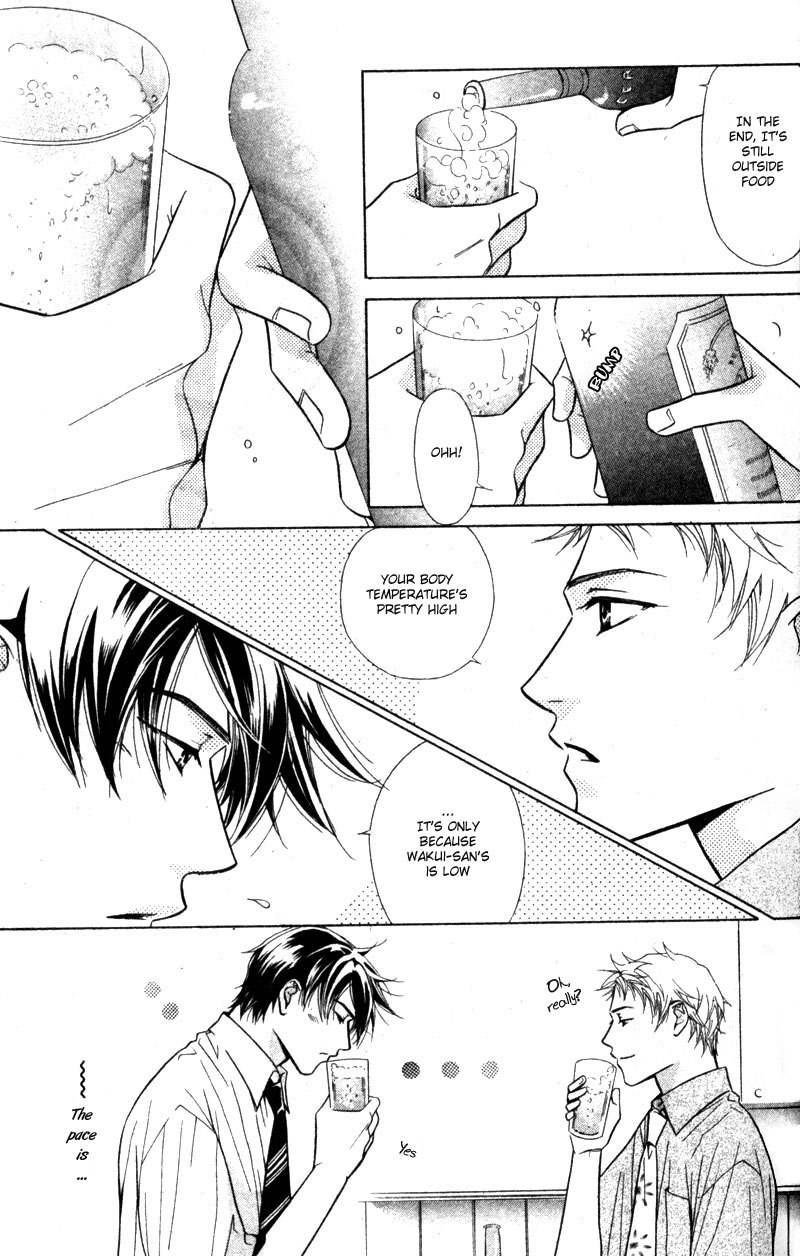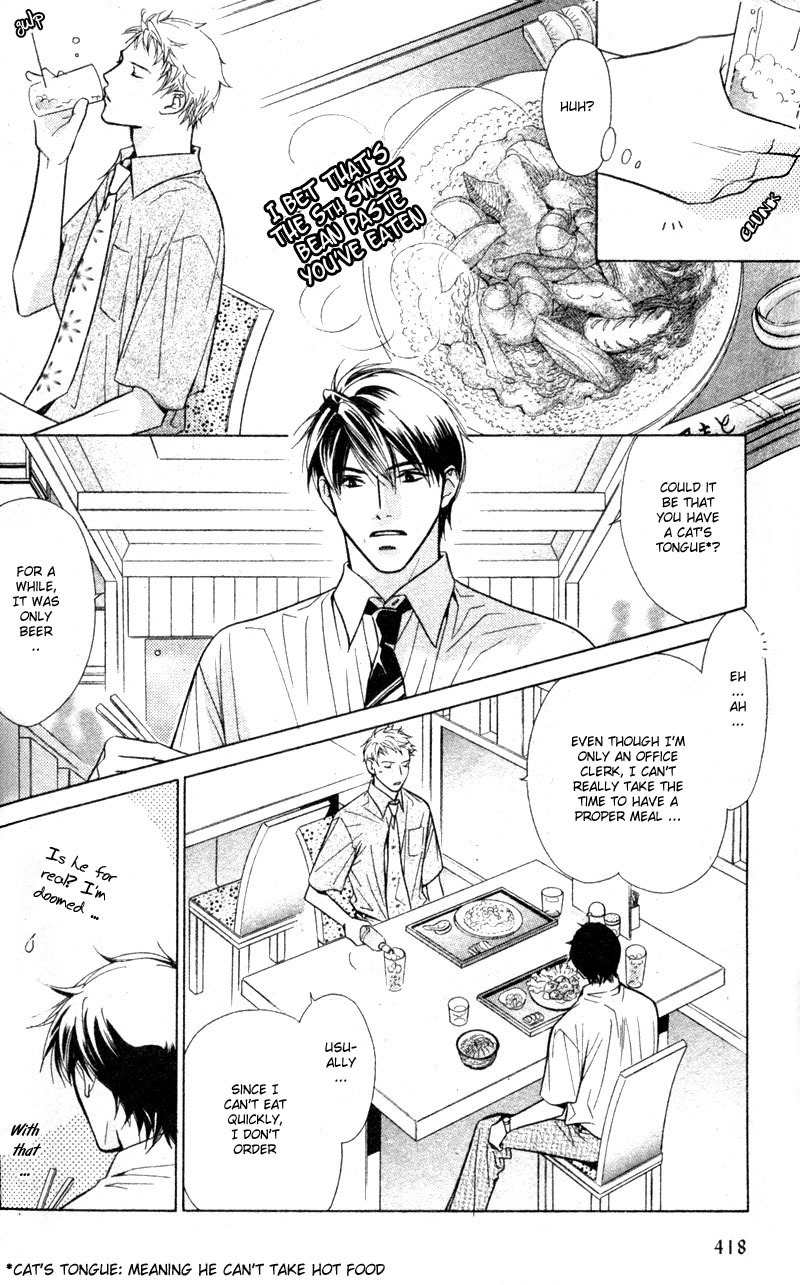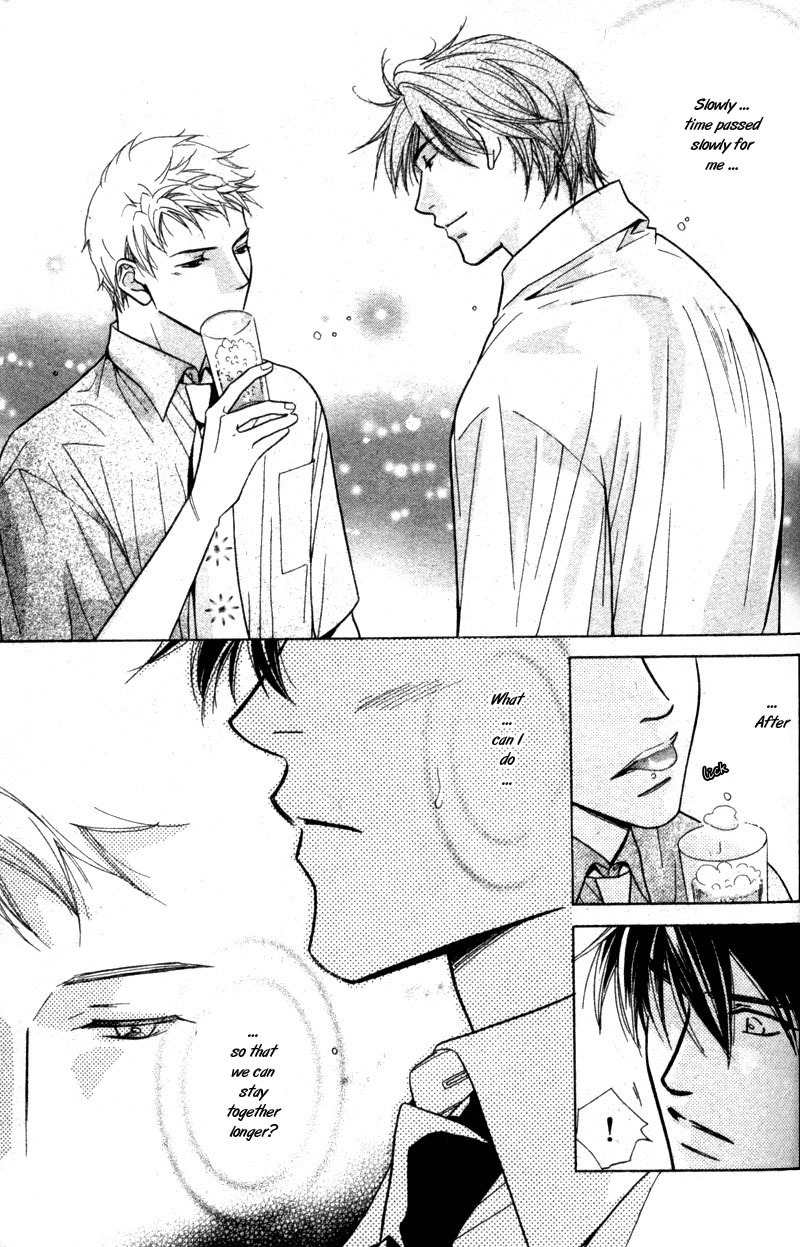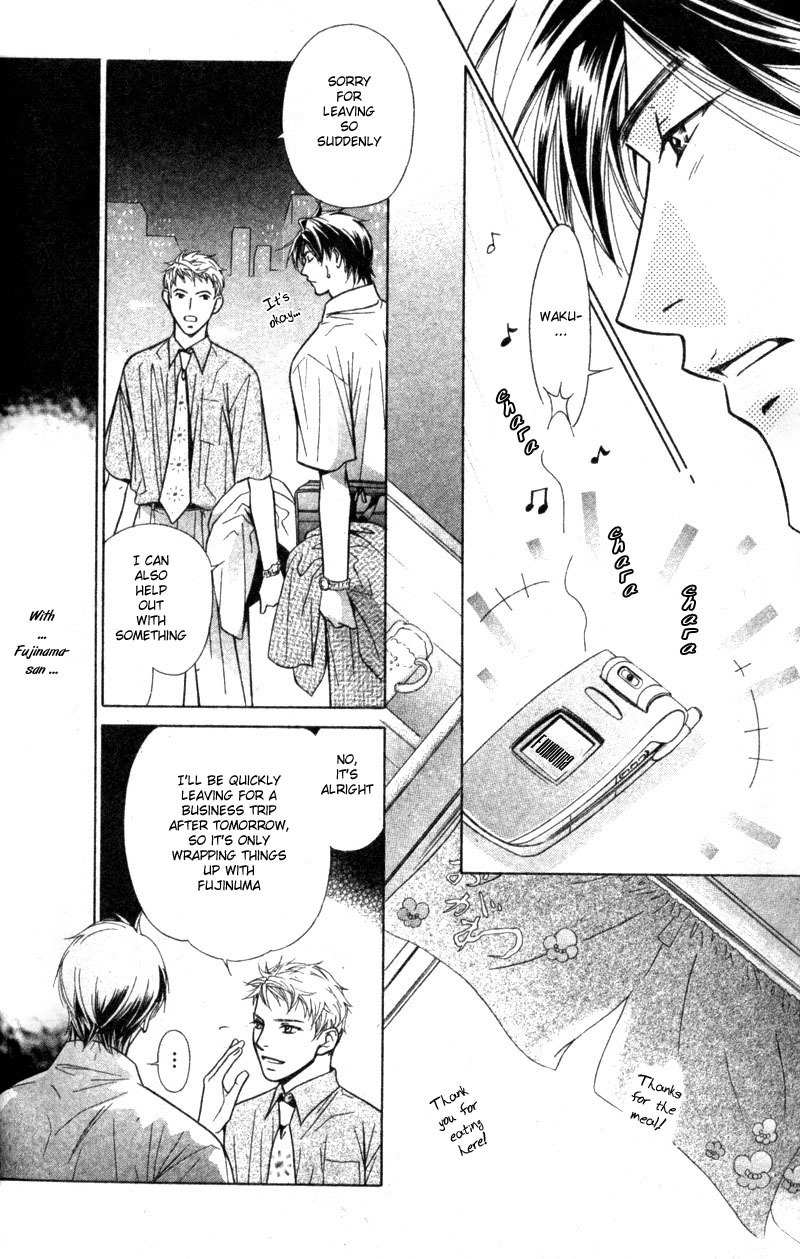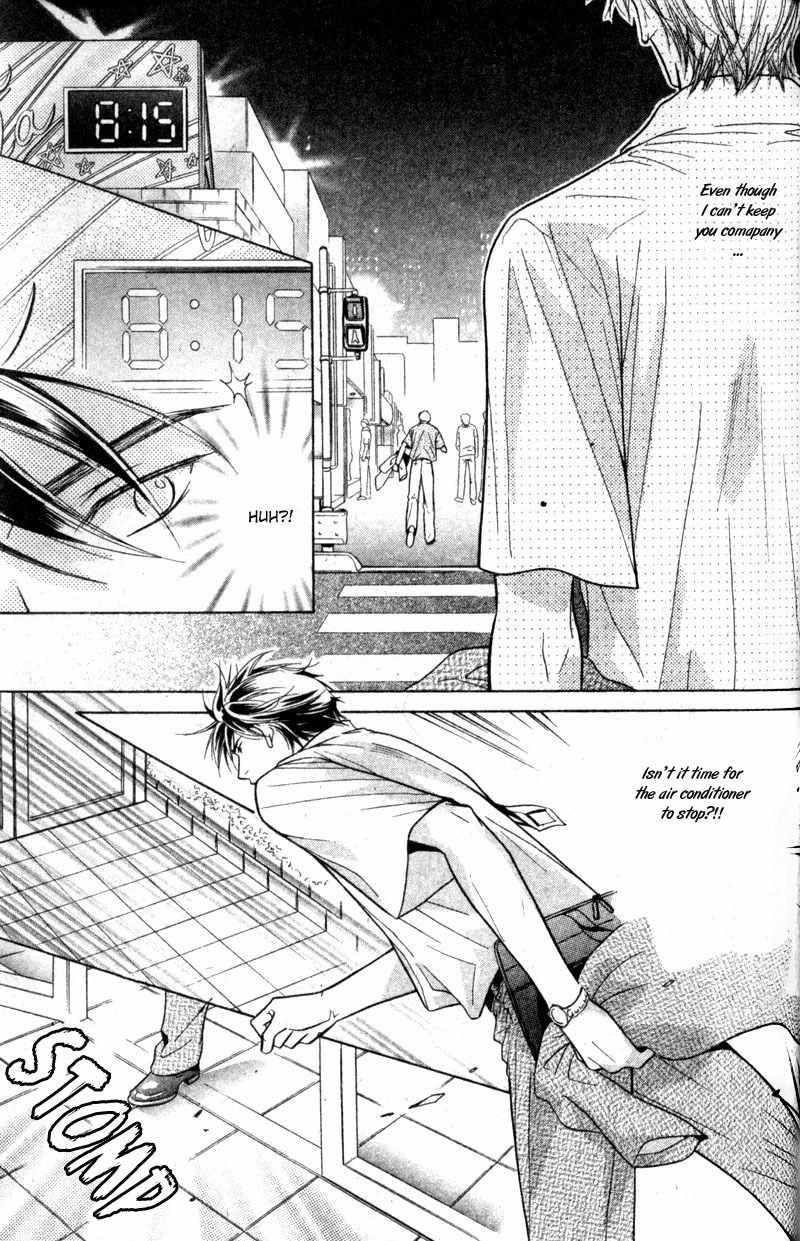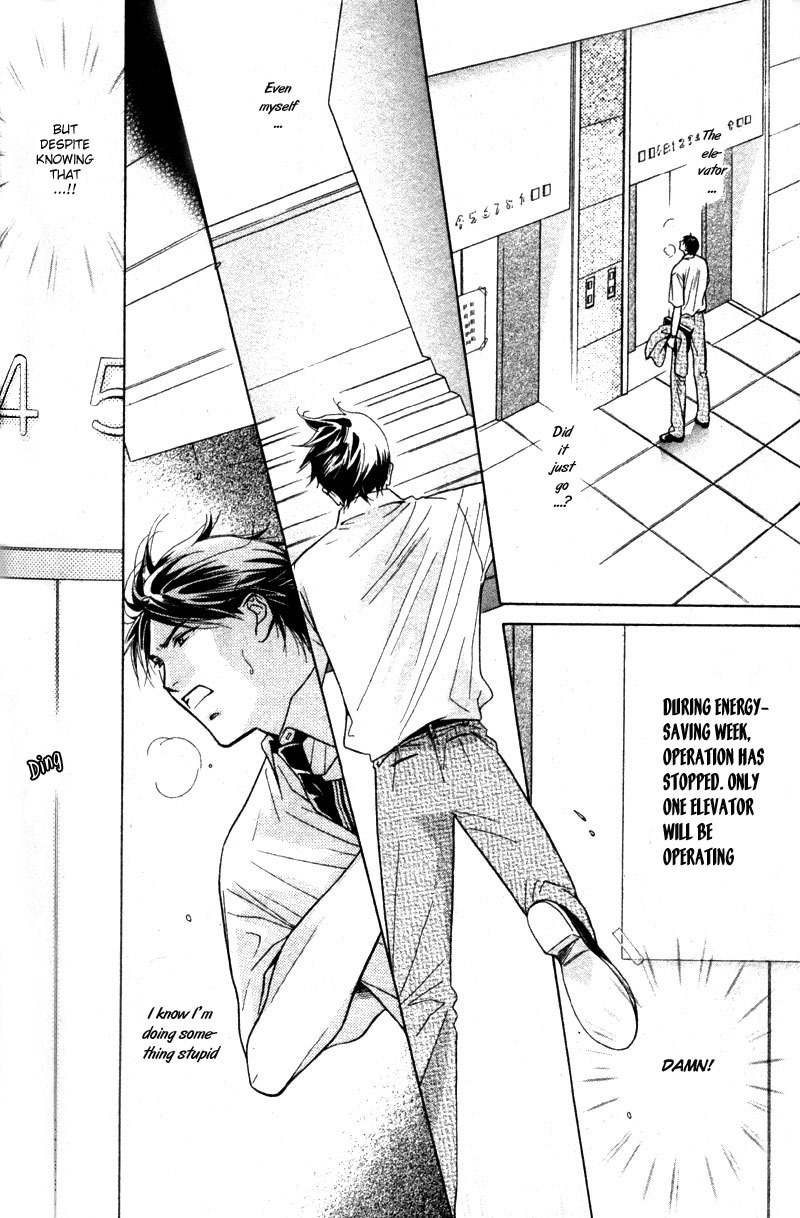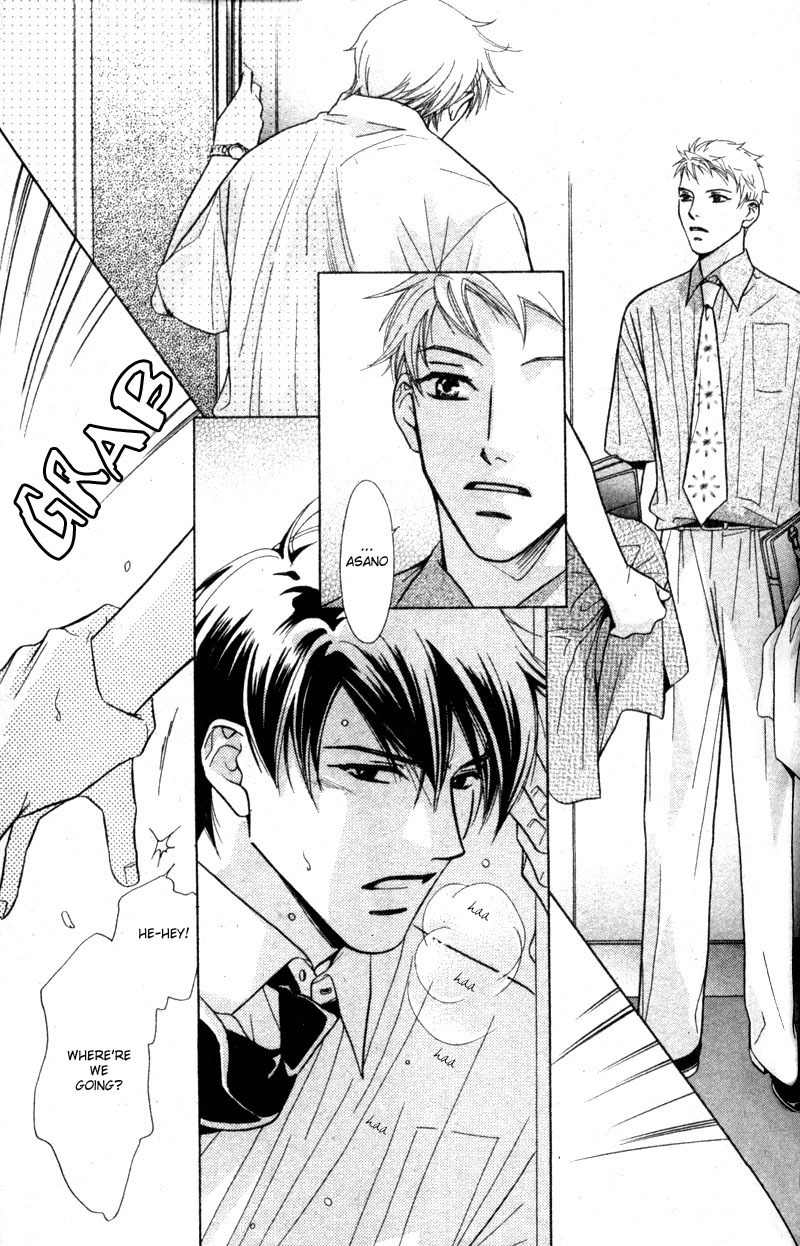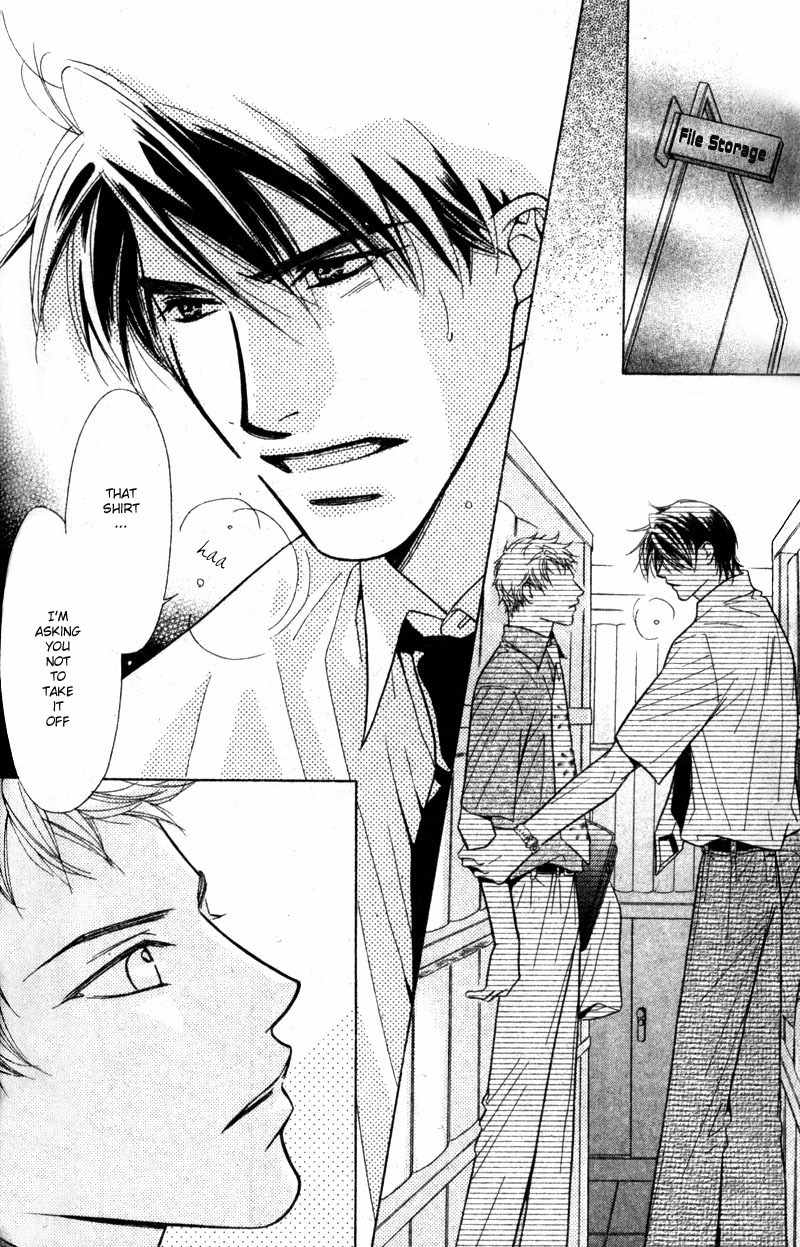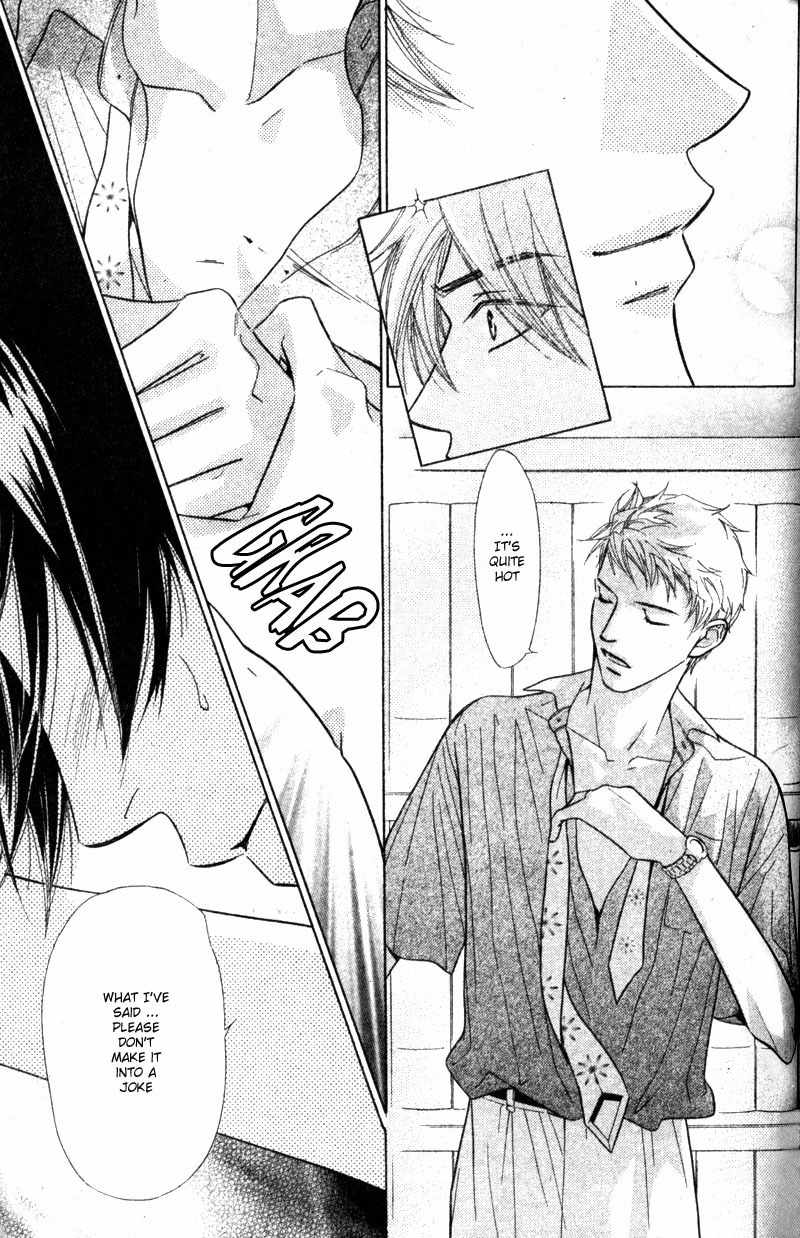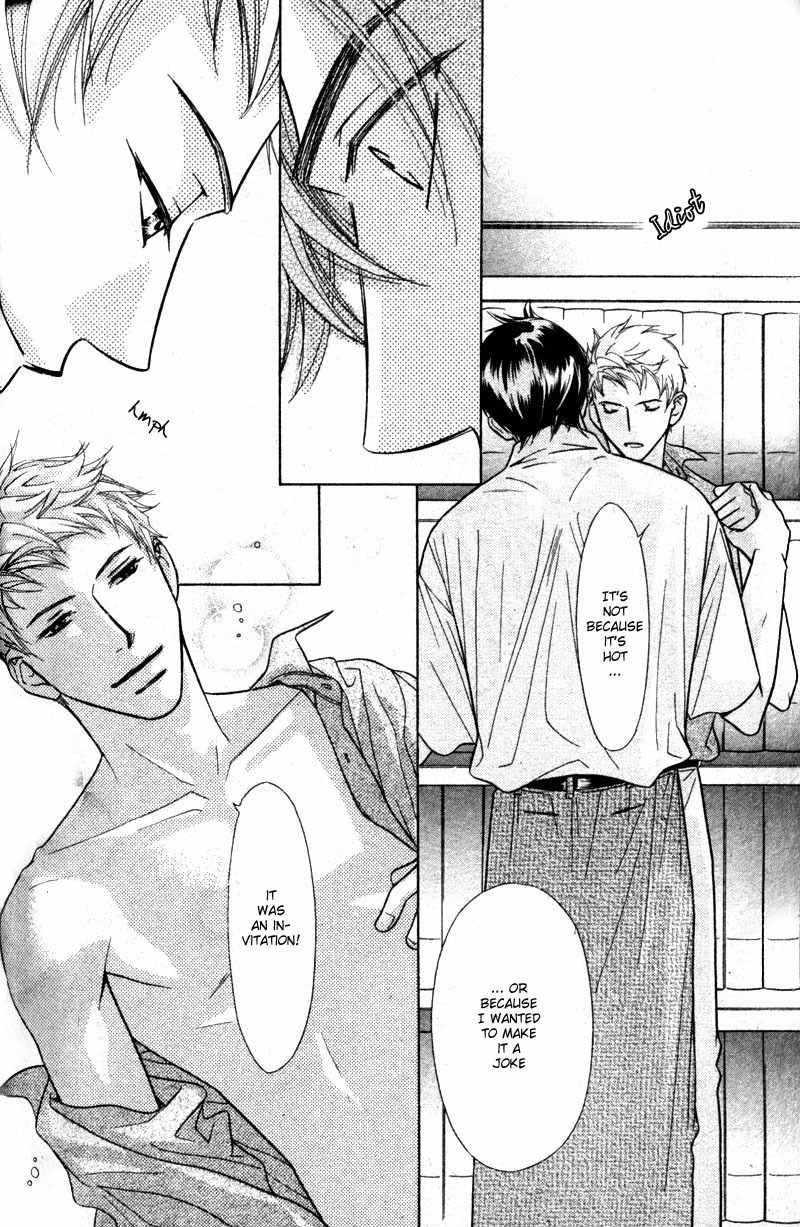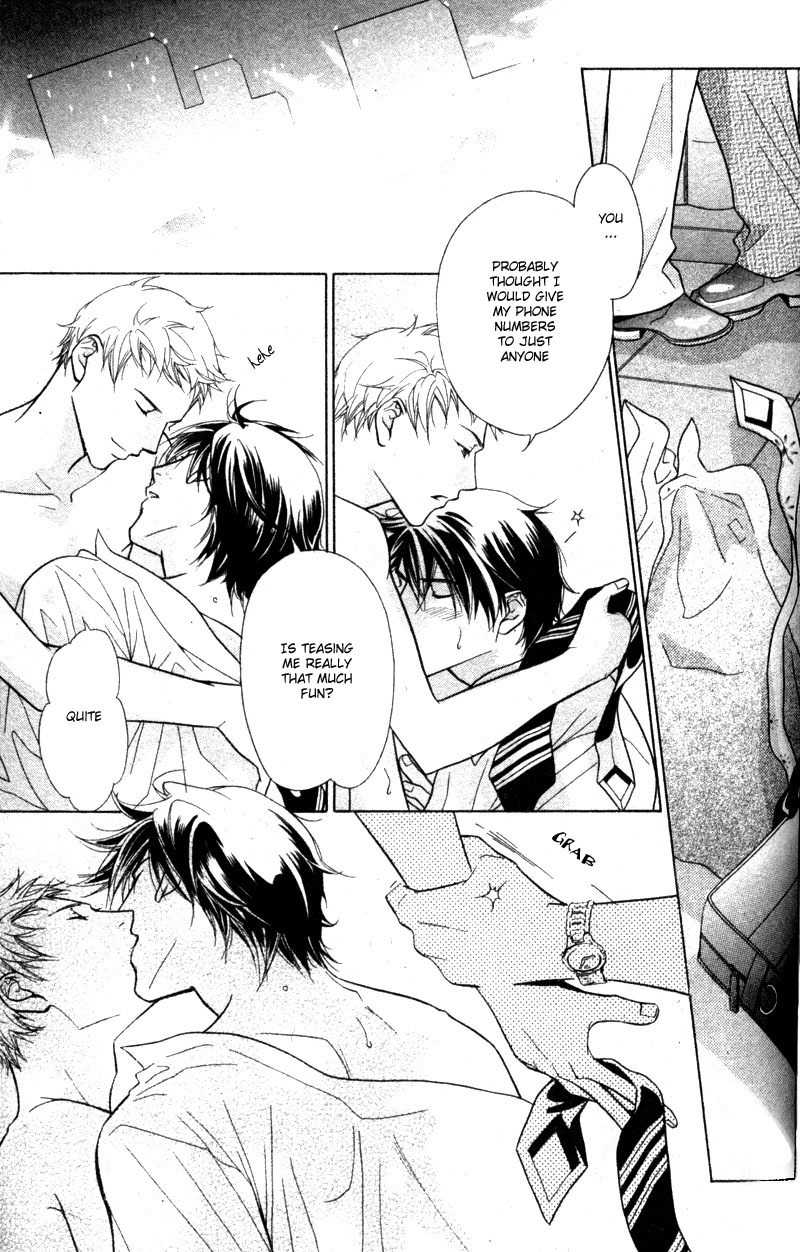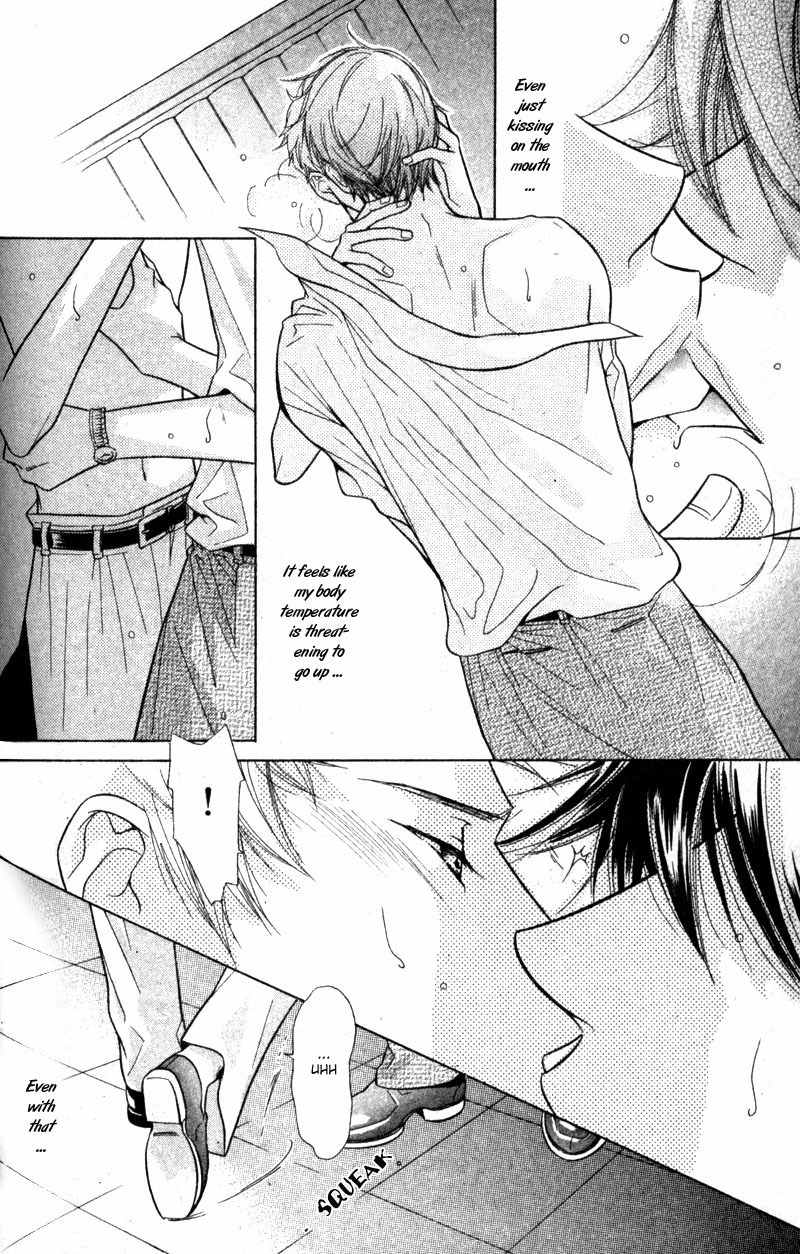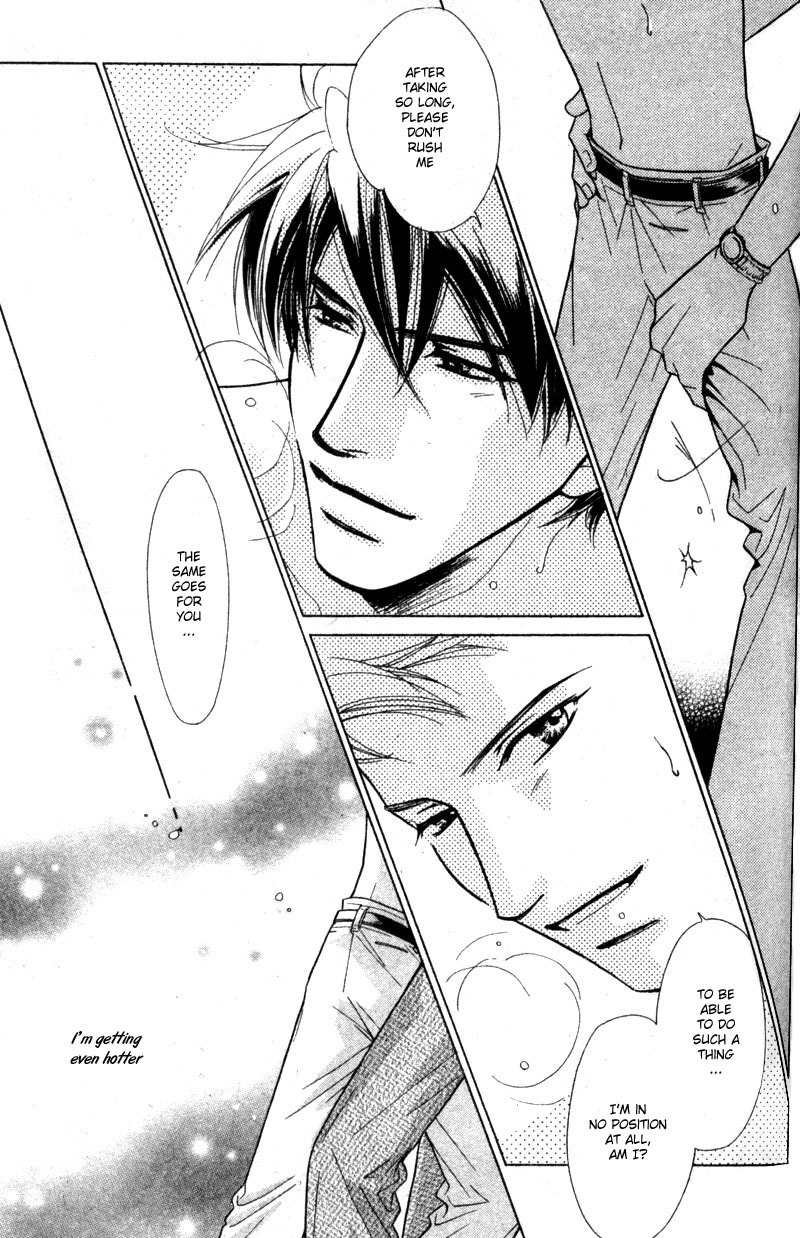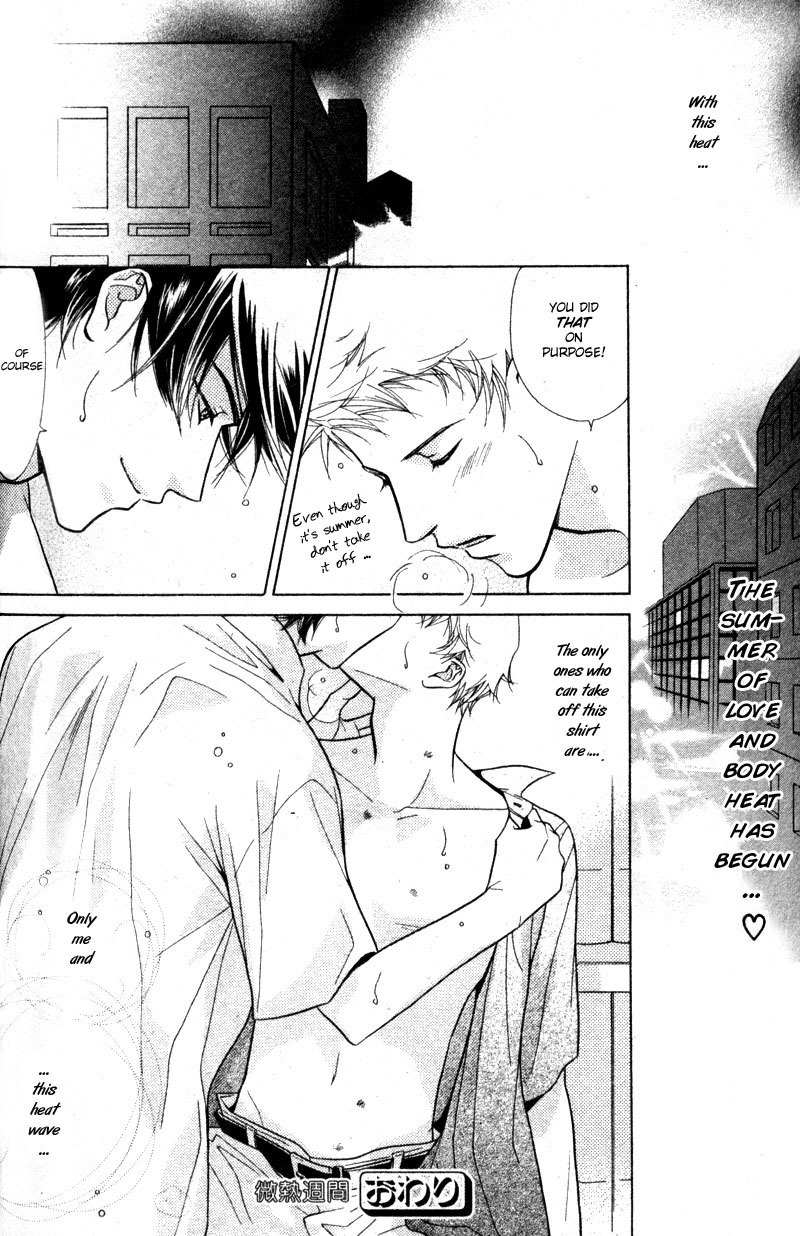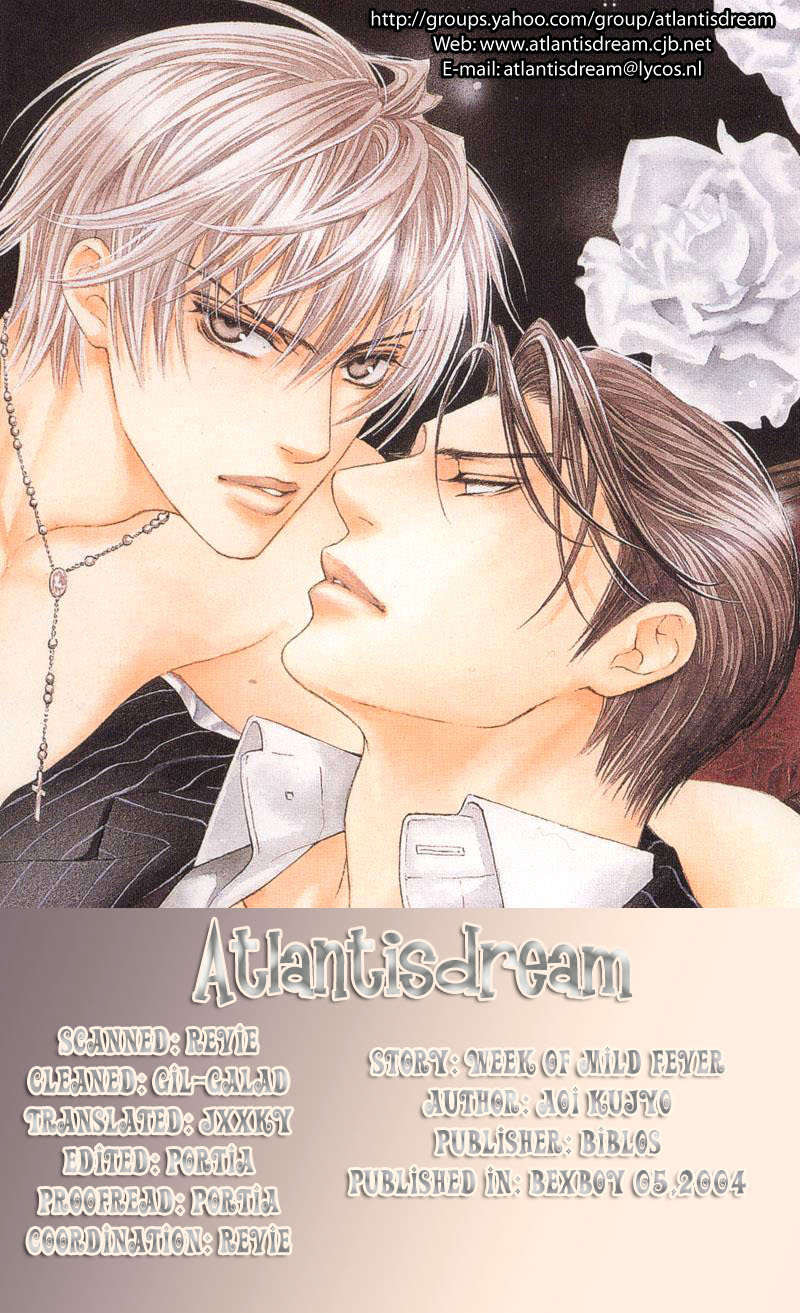 You need to login or register to bookmark/favorite this content.