Manga: 27-ji ni Koi wo Sasayaite; 27 O'Clock ni Koi wo Sasayaite; 27-ji ni Koi wo Sasayaite; 27ji ni Koi wo Sasayaite; 27时喃喃恋语; 27時に恋をささやいて
Mangaka: Tachibana Keiko
Language: English
Plot: A collection of one-shot stories…
1) Fix
The colleague who Mikami, a salesman for an advertising firm, normally collaborates with for work collapsed due to a sudden illness. As a result, Mikami had to take his kouhai, Nojima, along with him while entertainig a favored customer. However, thanks to Nojima's low alcohol tolerance, Mikami had to handle the business dealings himself. After drinking heavily, Mikami acted on impulse while on their way home; on the whim of the moment, he roughly kissed Nojima…!
2) 27 Ji ni Koi wo Sasayaite
Continuation of Mikami's and Nojima's story.
3) Campari ni Koishite!
A college student stumbles upon a dark, empty bar and is lured in by the bartender's seductive cocktails.
4) Daiichi Tsugi Yokkyu
Toyoda, an apprentice designer, admires his boss Aizawa greatly even though the object of his affection works him to the bone. How can he get the renowned designer to look at him?
5) Koi ga Todoku Sono Mae ni
The frustrated office worker Eiji is reunited with his old rival, the acclaimed designer Kishitani through his job at a publishing company.
6) Soshite Emono wa Omou no datta
Businessman Uehara dreams of his attractive older collegue Sawatari. What if his dreams came true …?
7) Dakara Karyudo wa Kunou Suru
A glimpse into Sawatari's view on his and Uehara's relationship.

27-ji ni Koi wo Sasayaite Chapter 1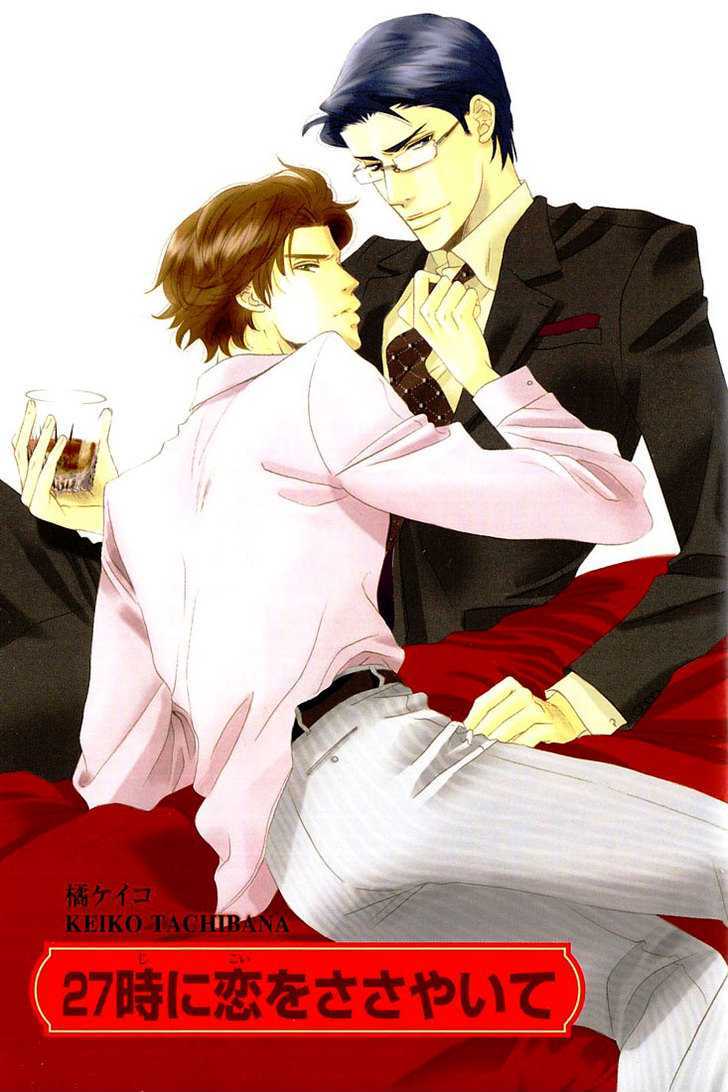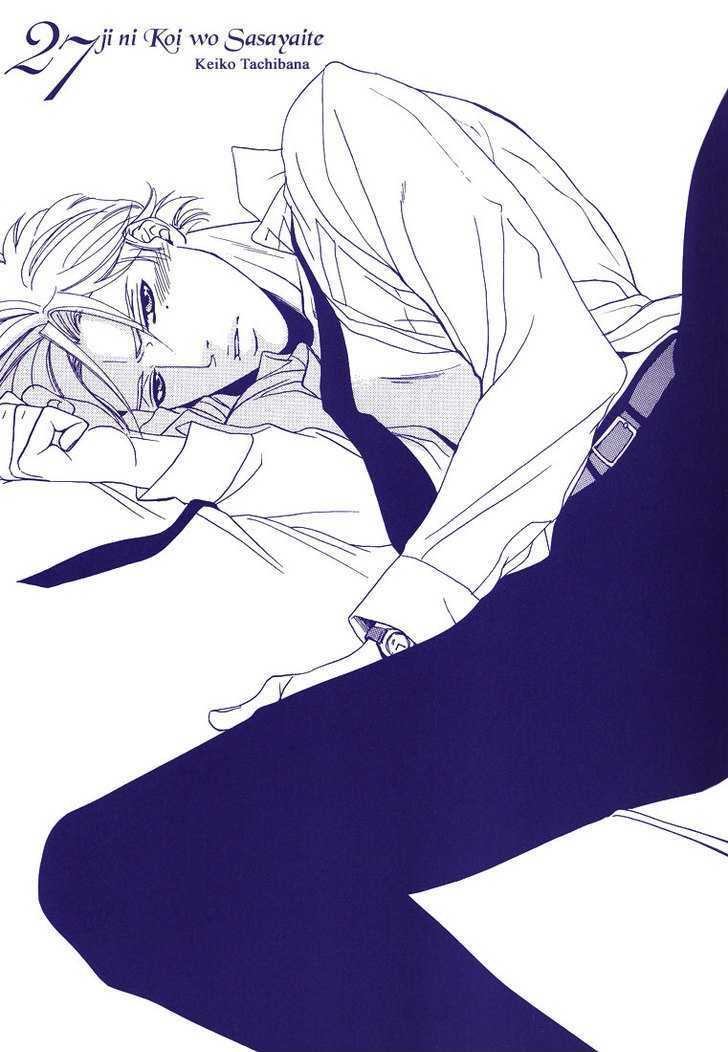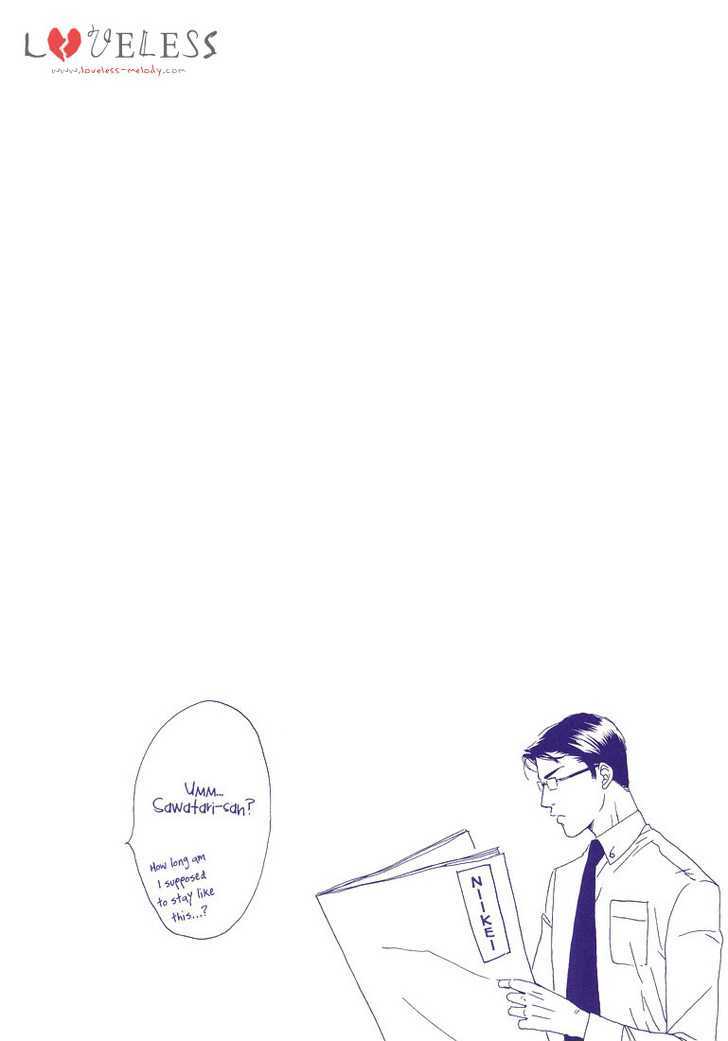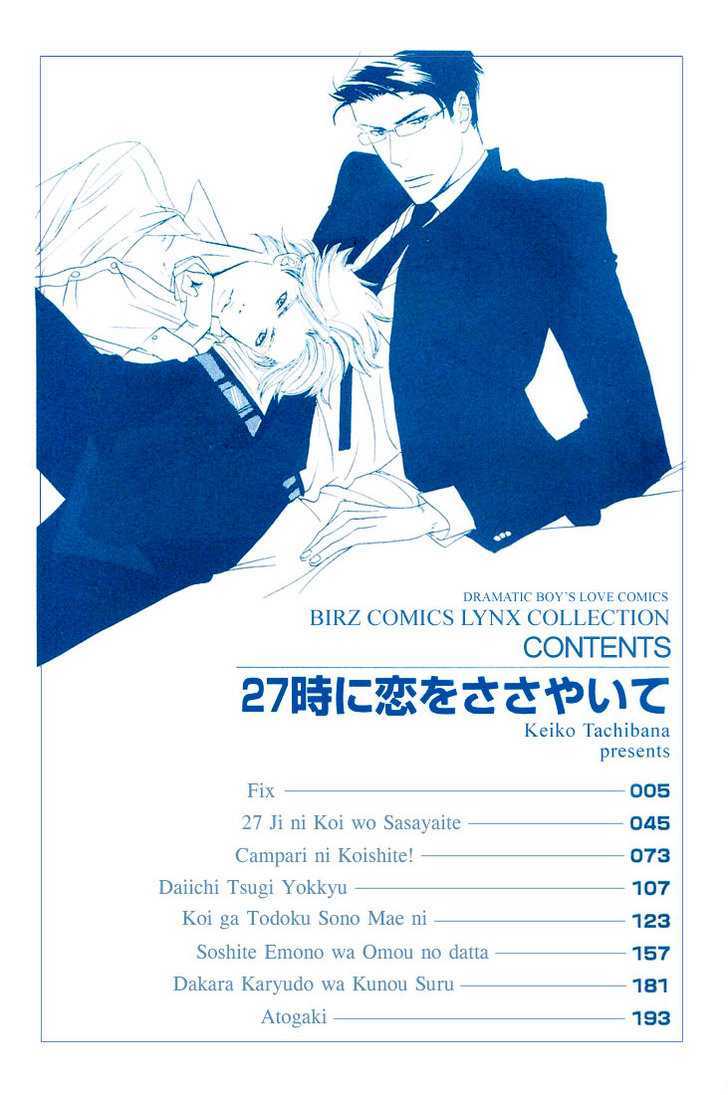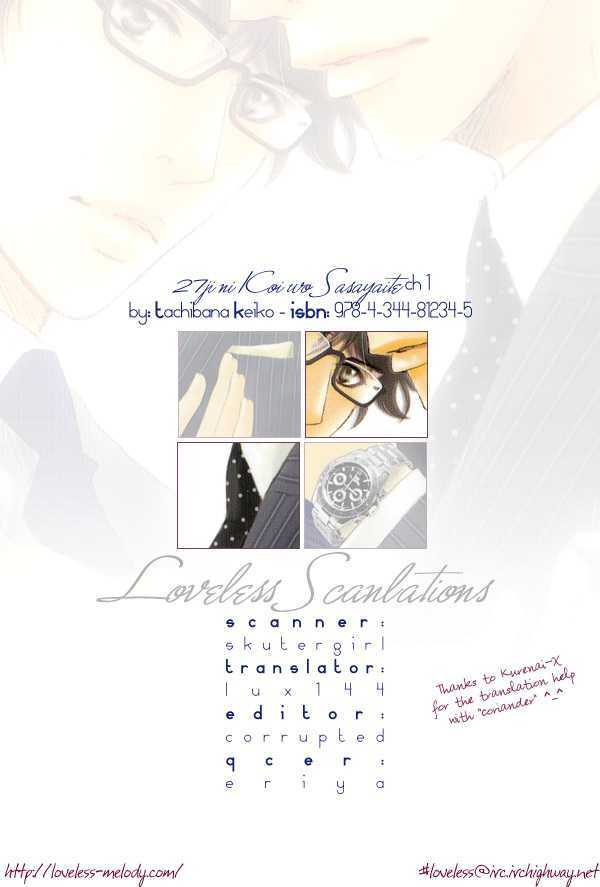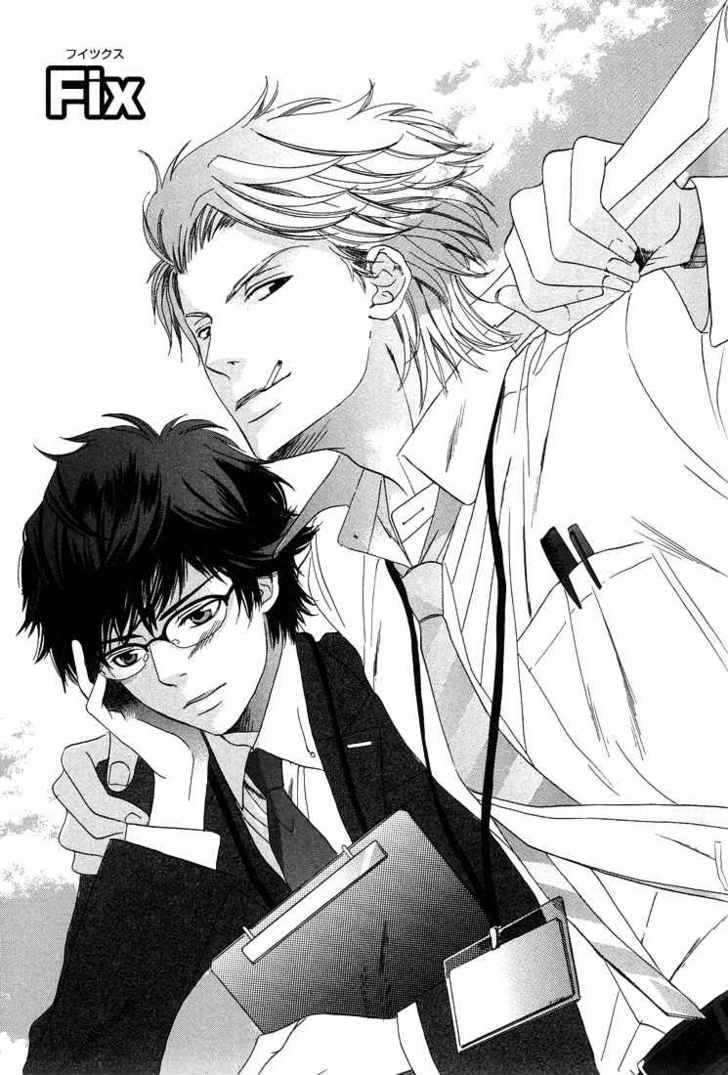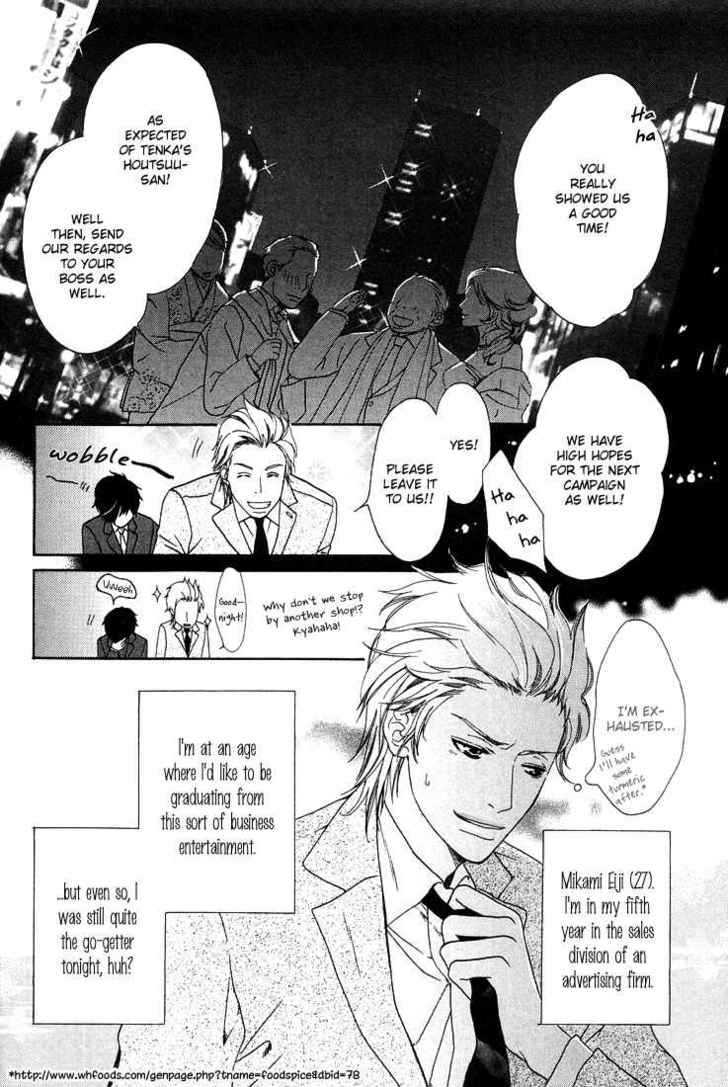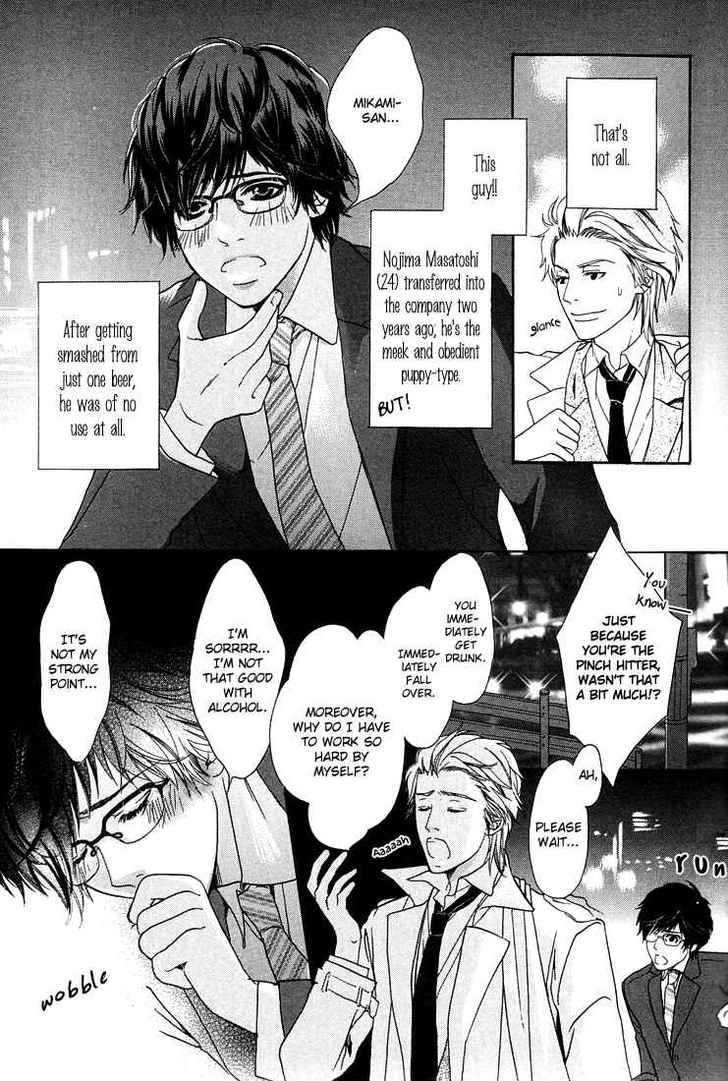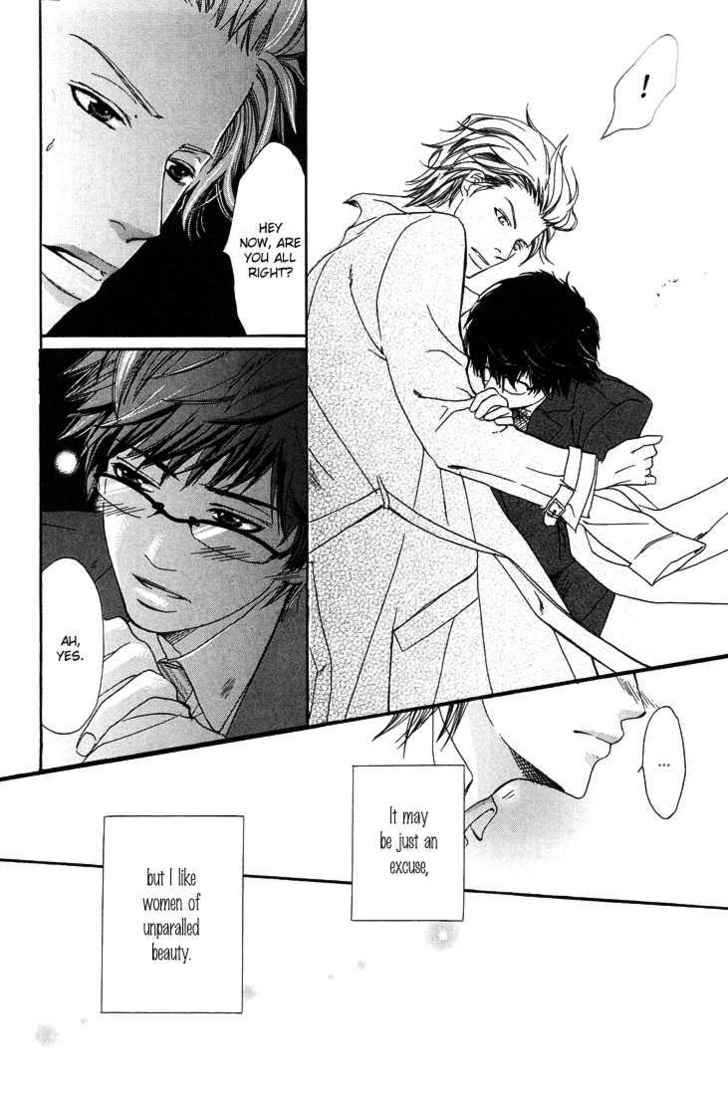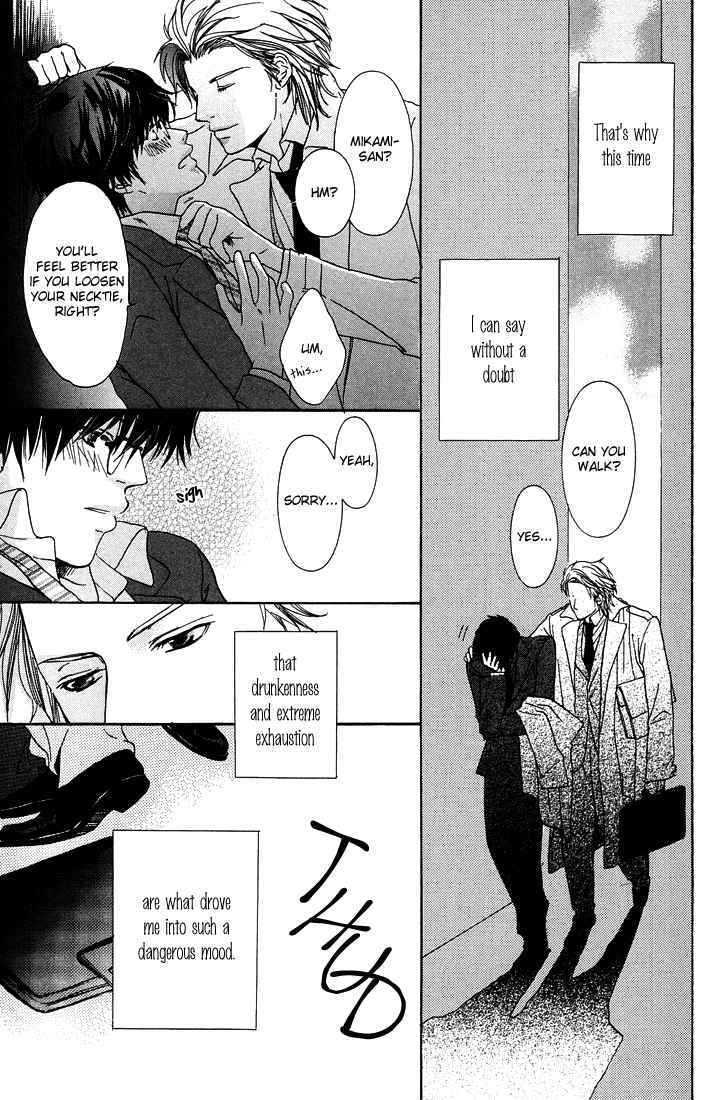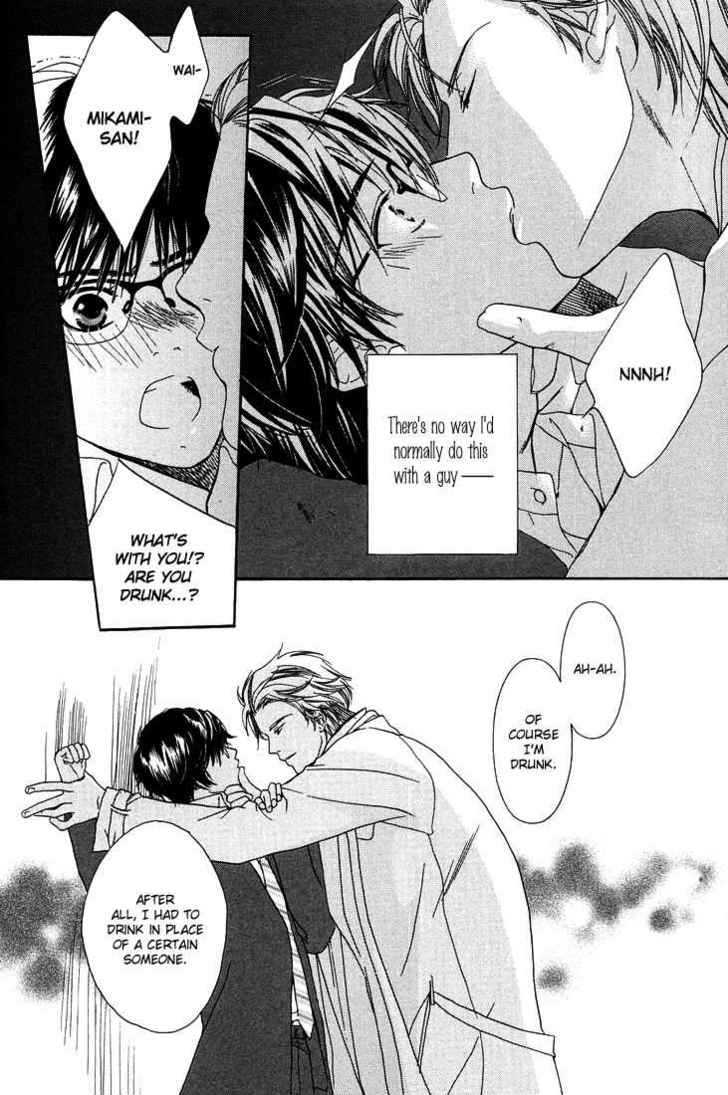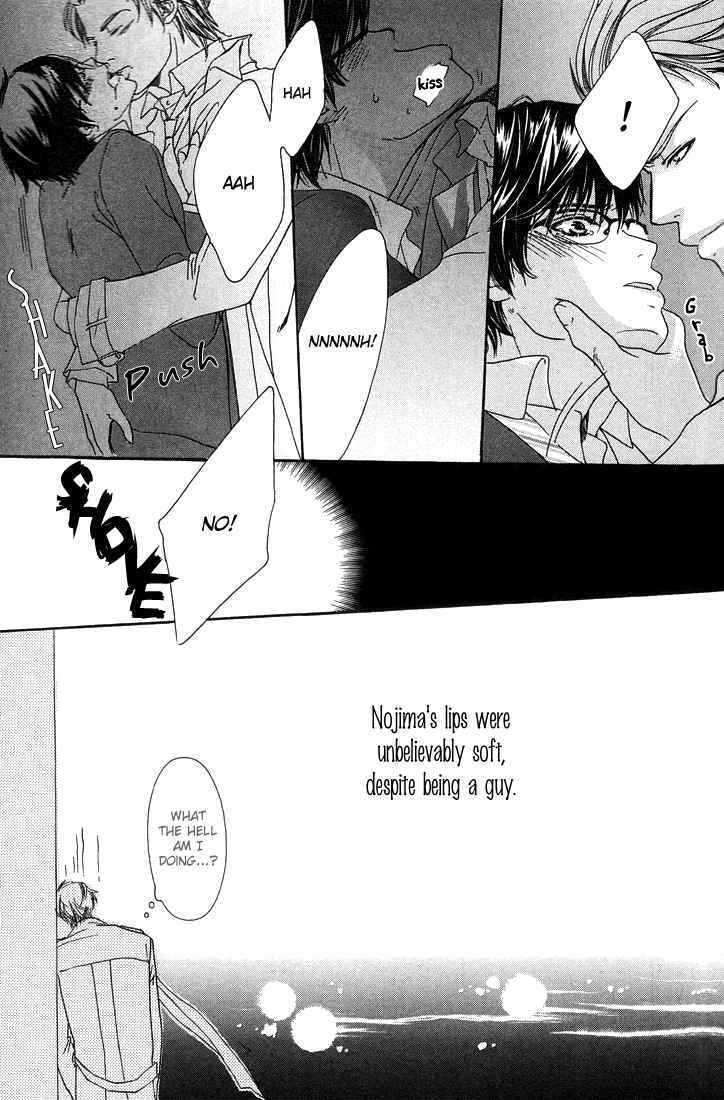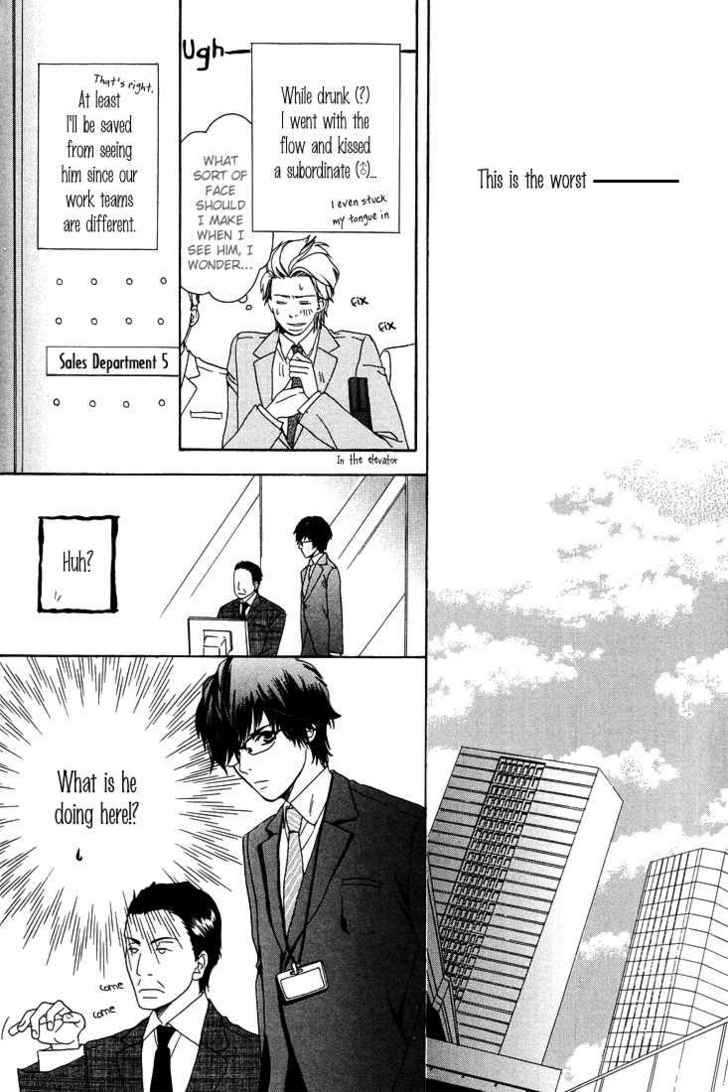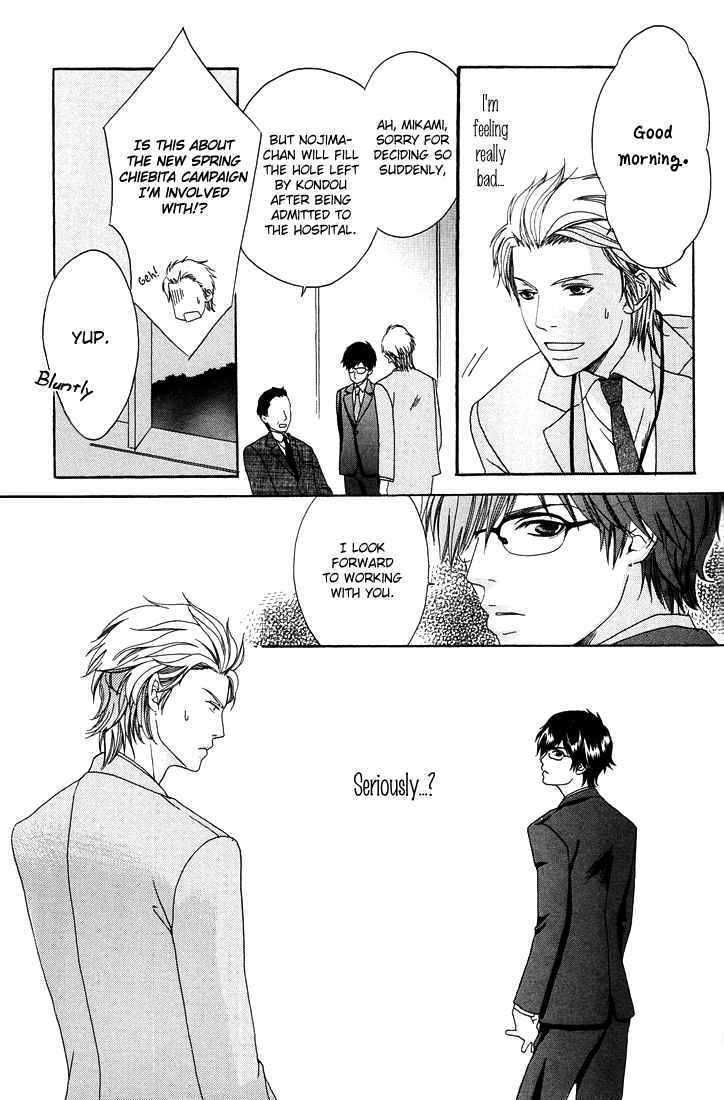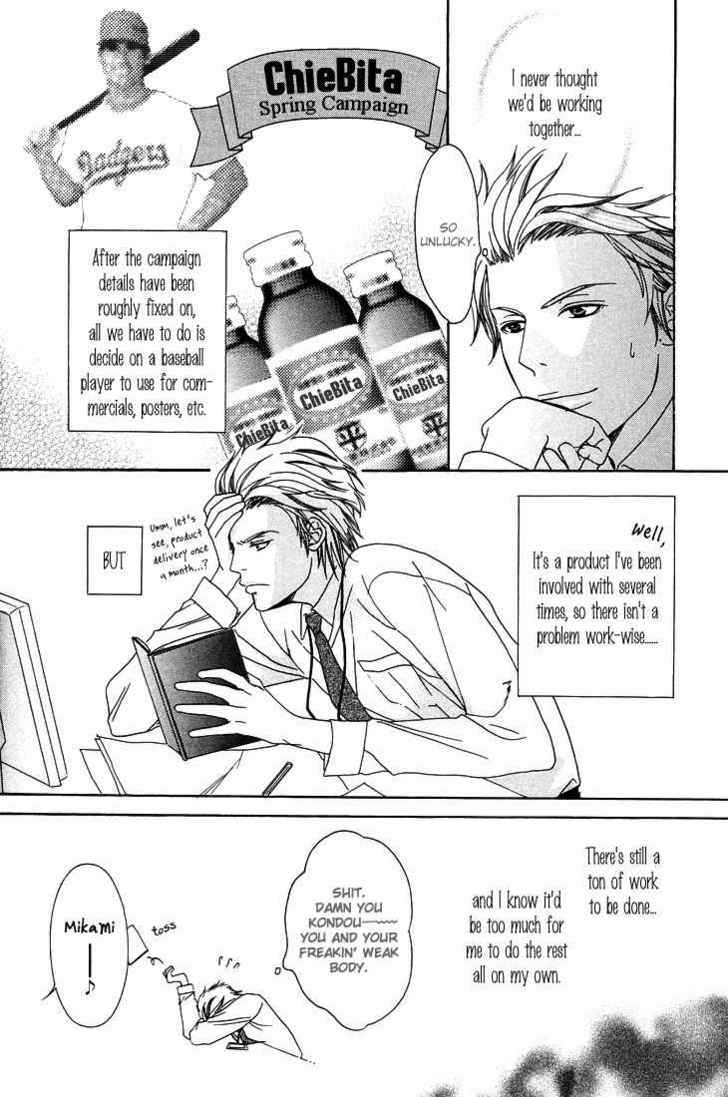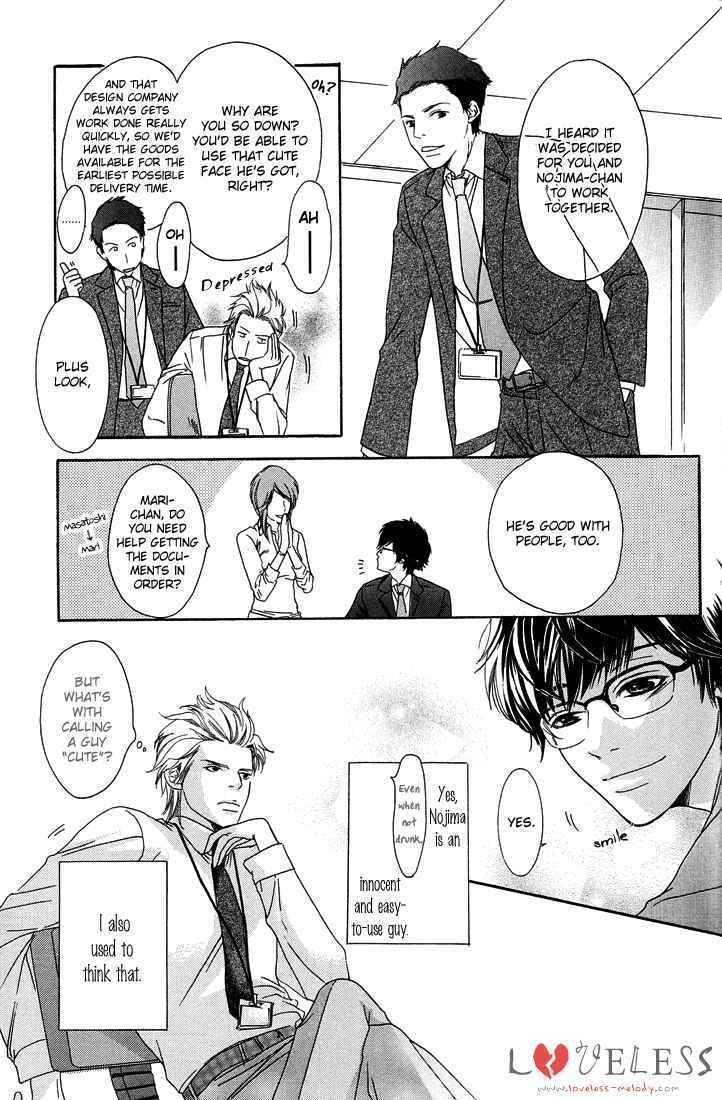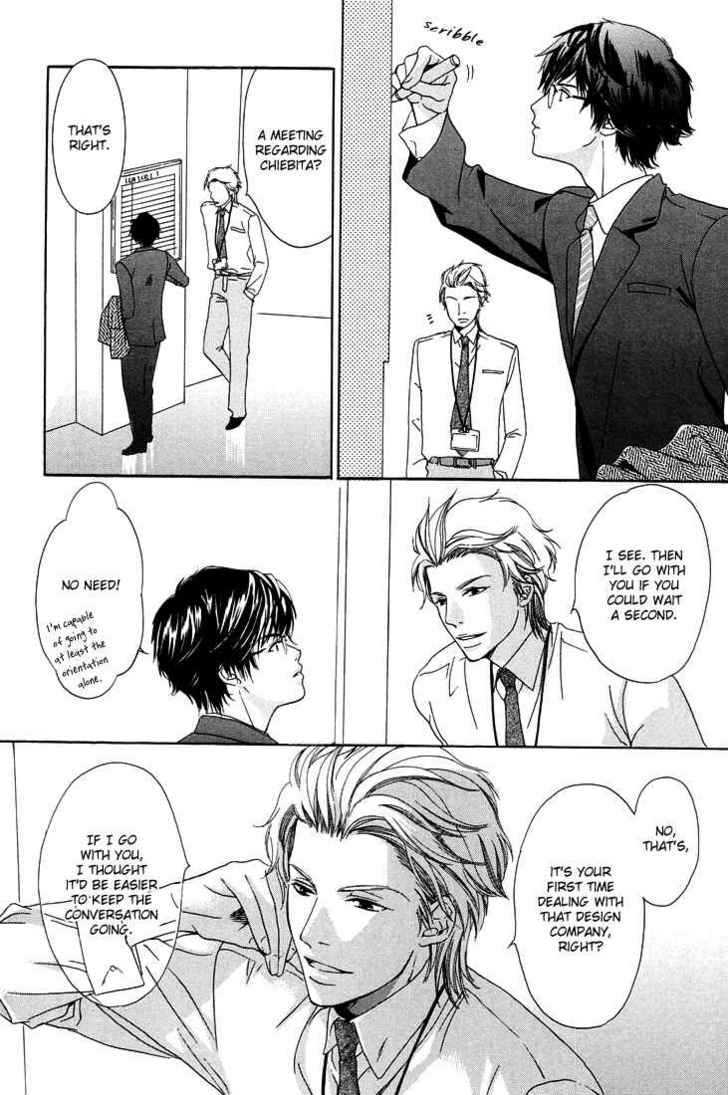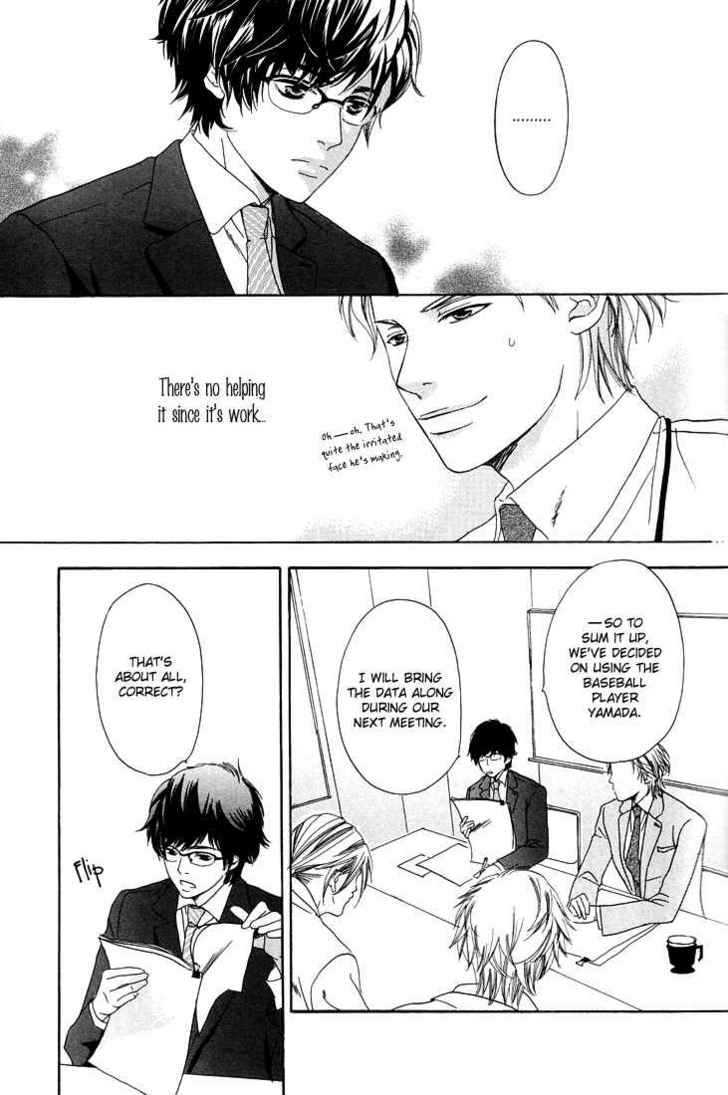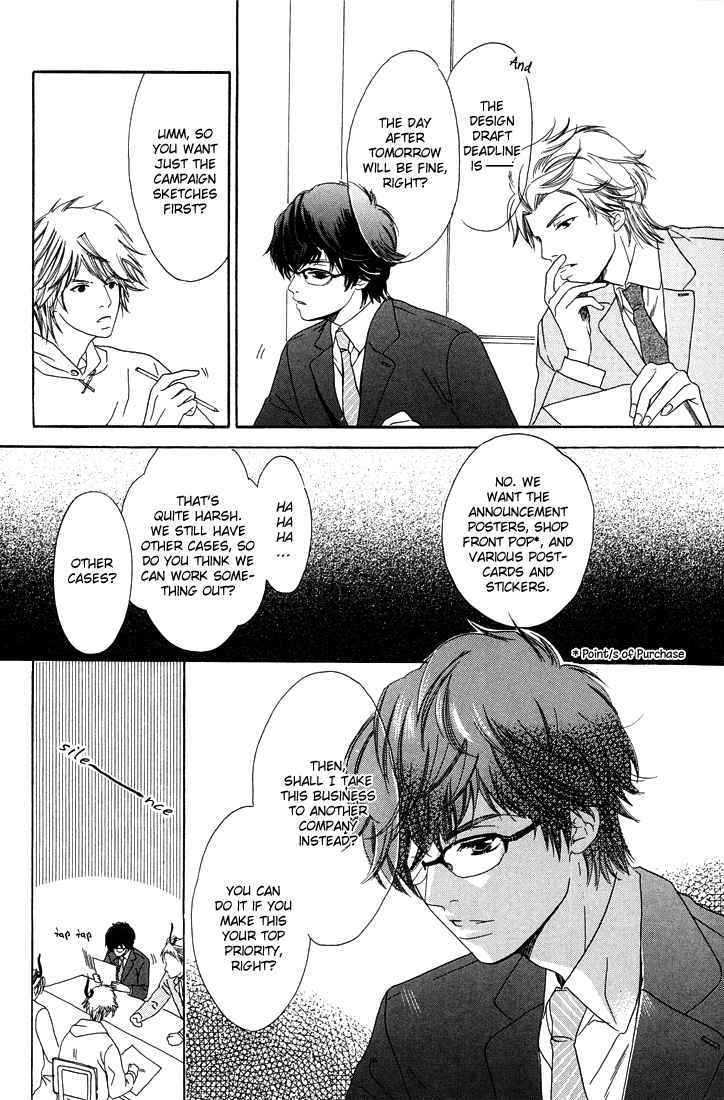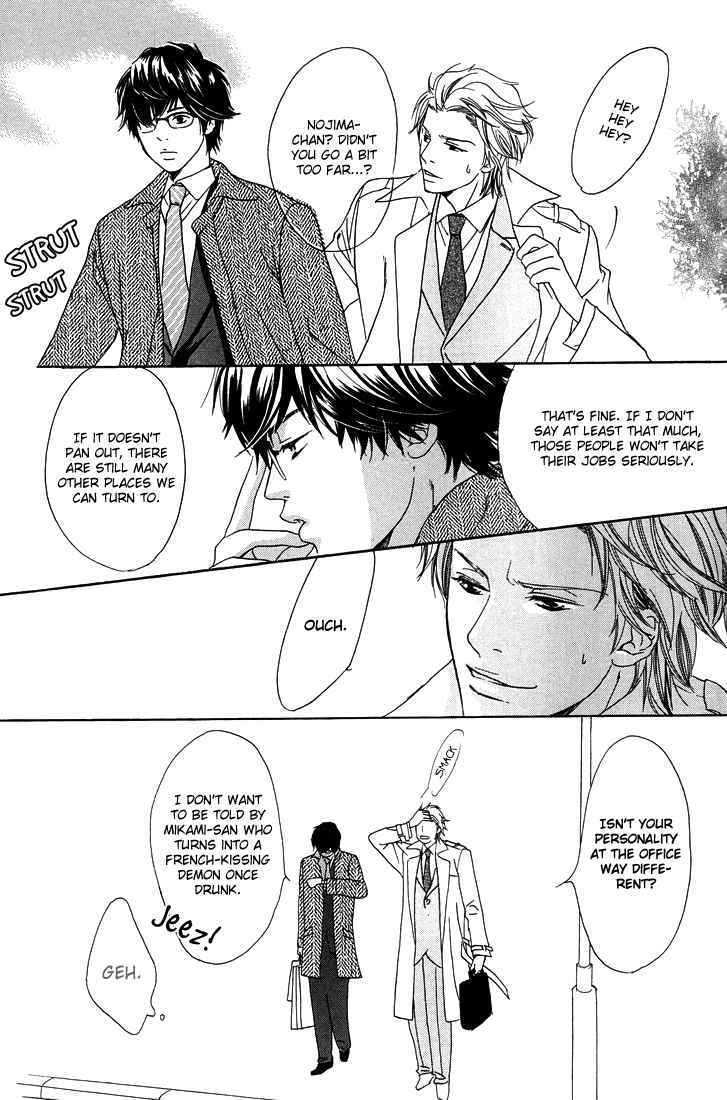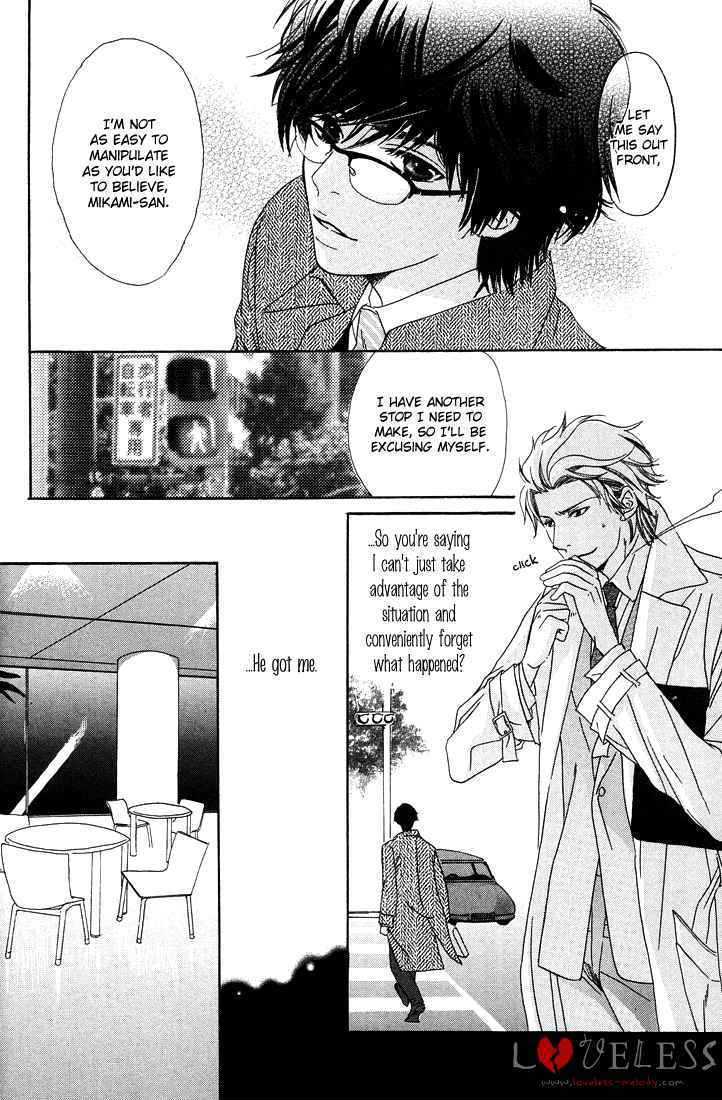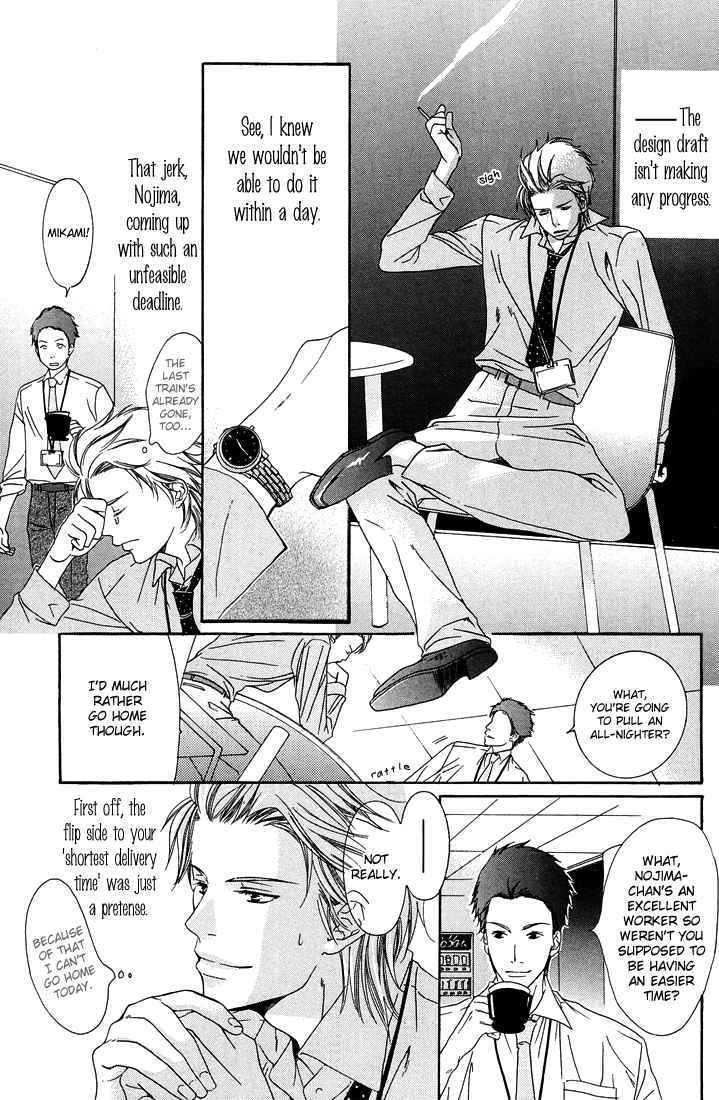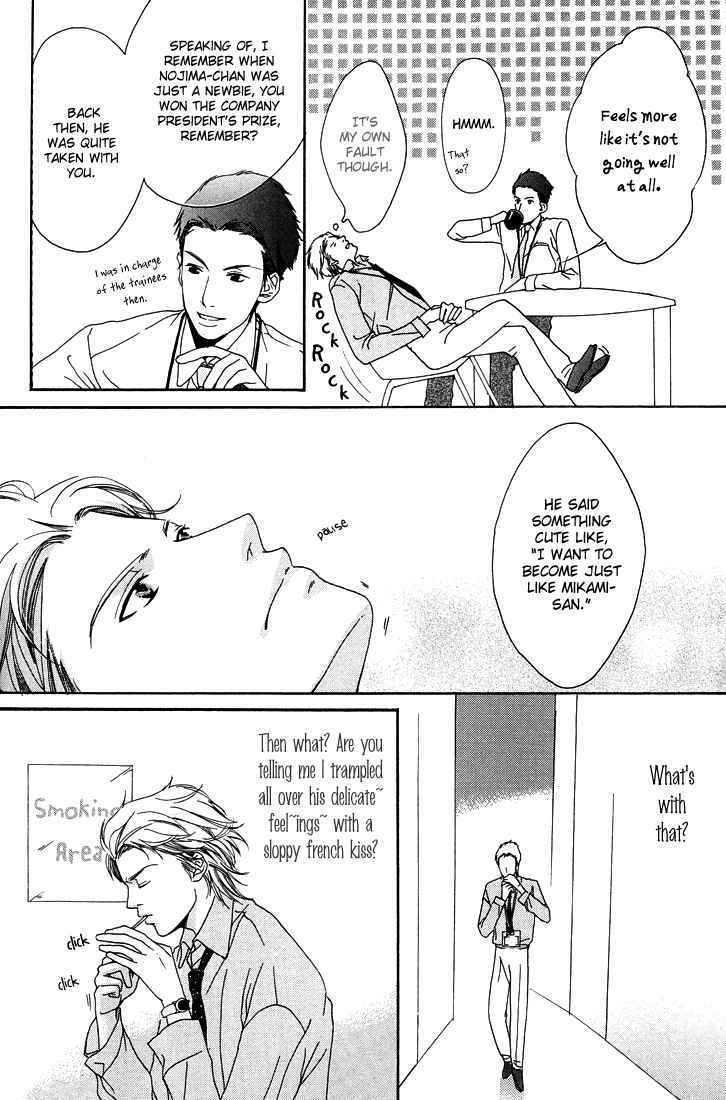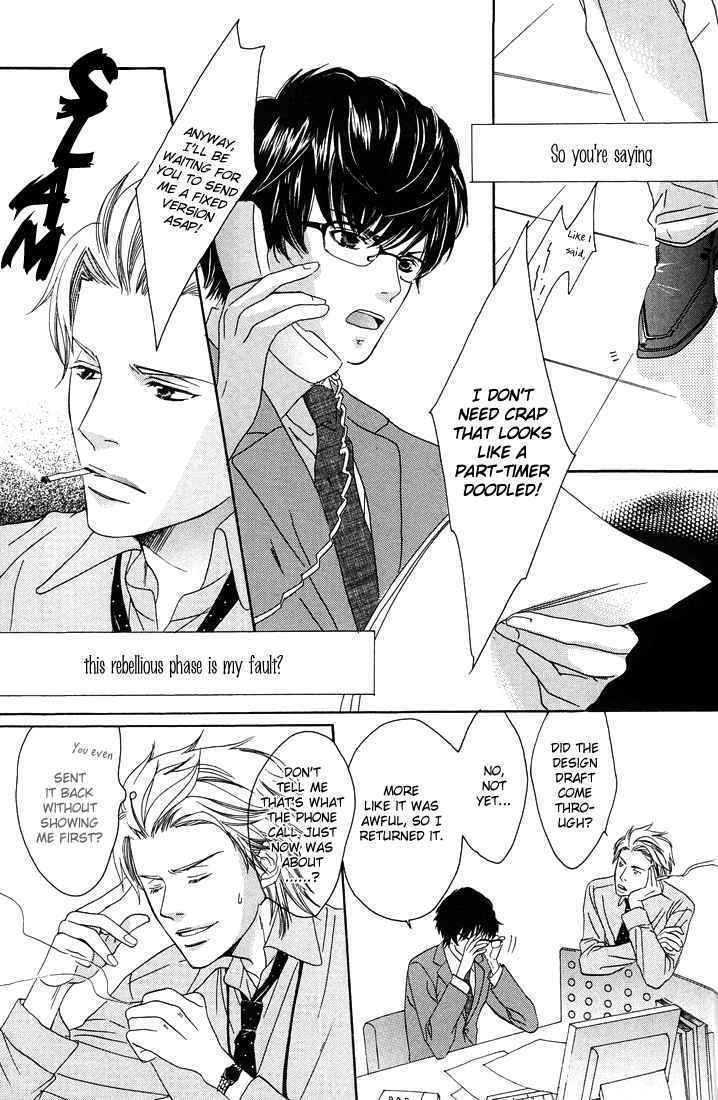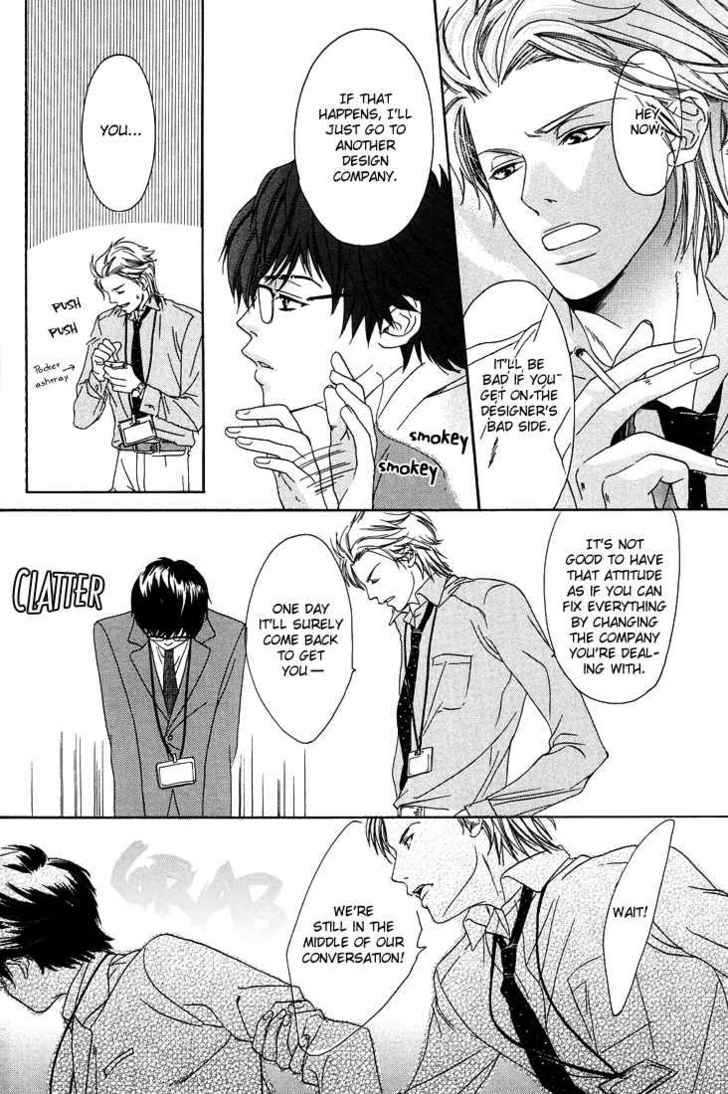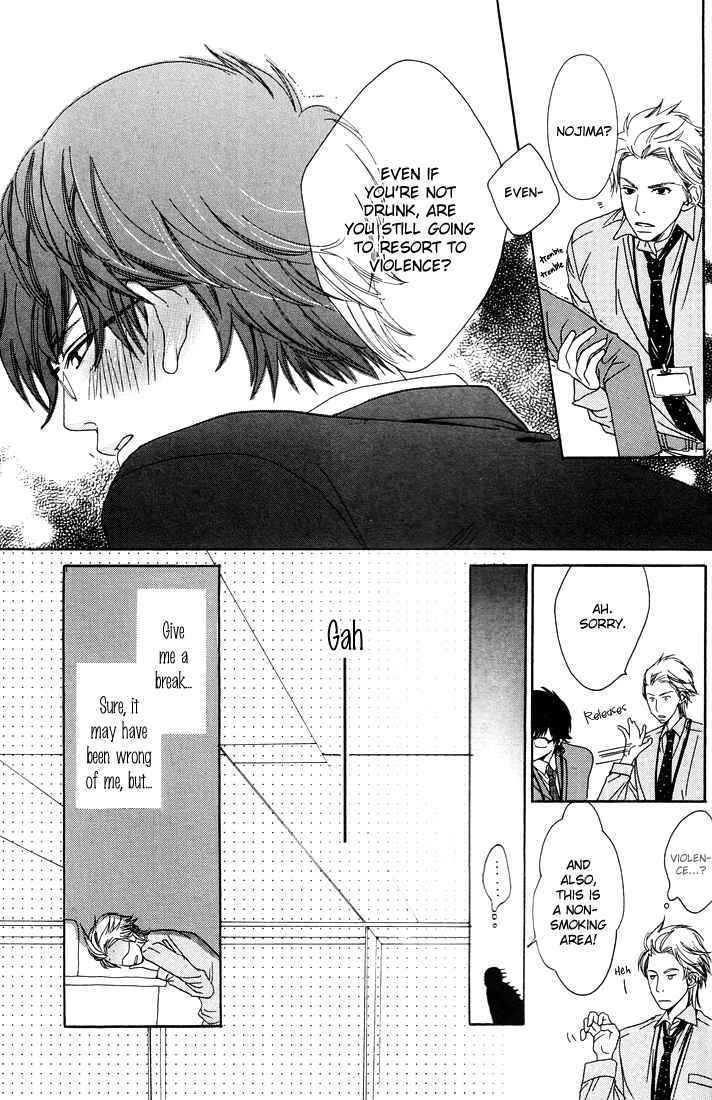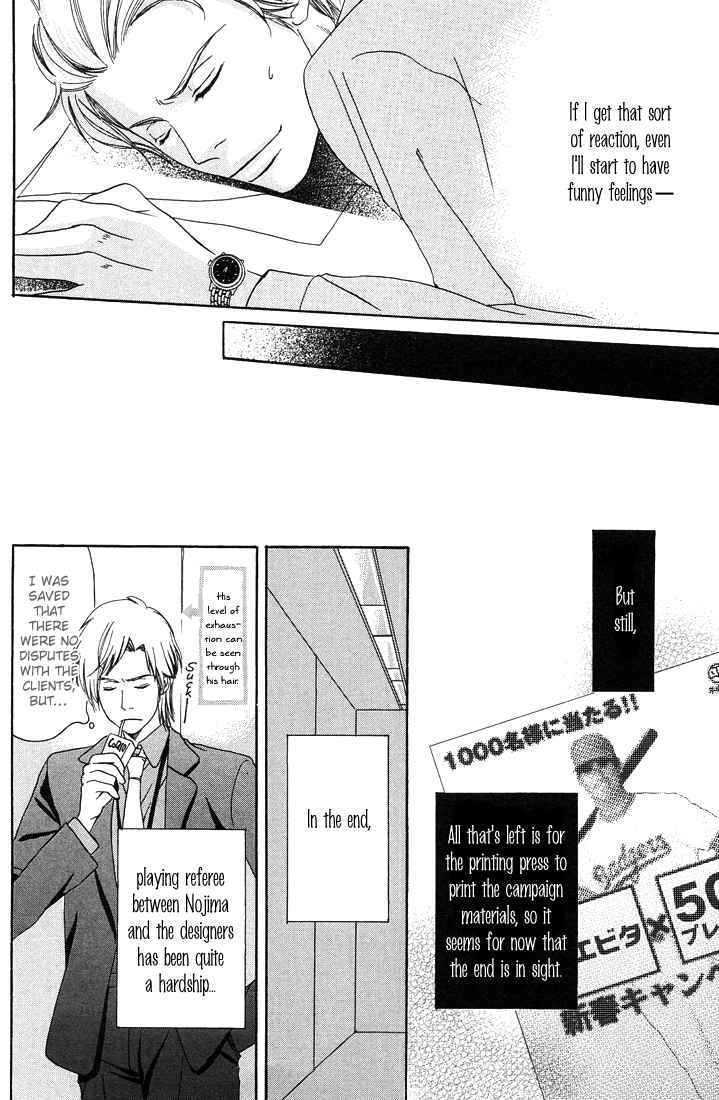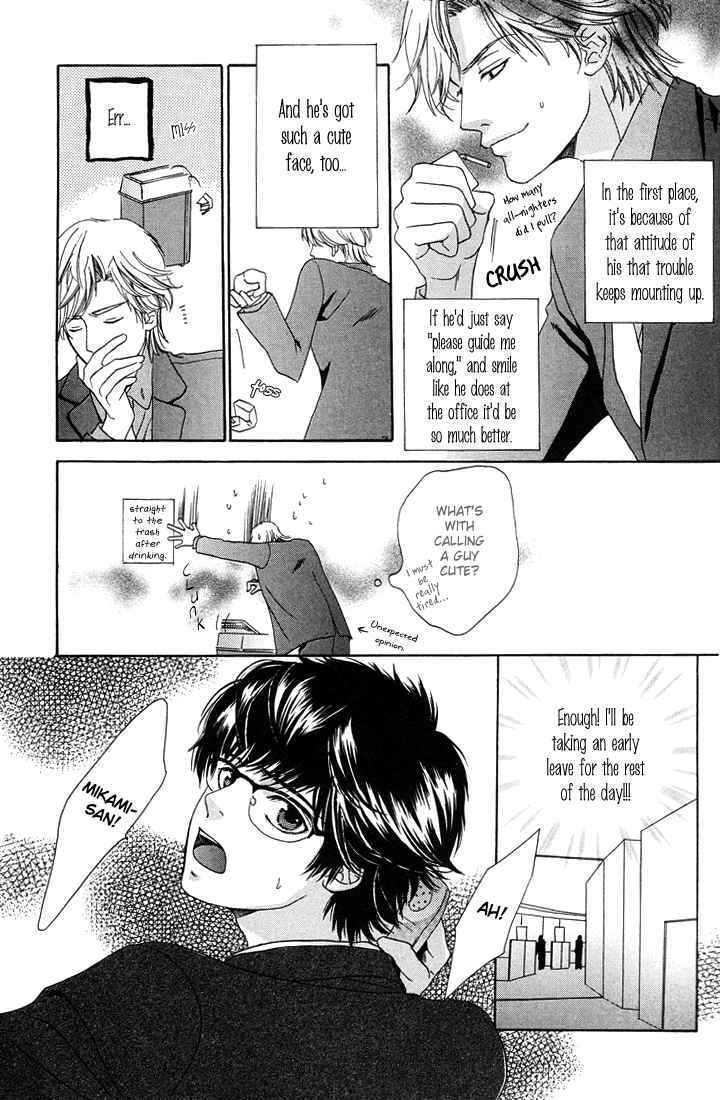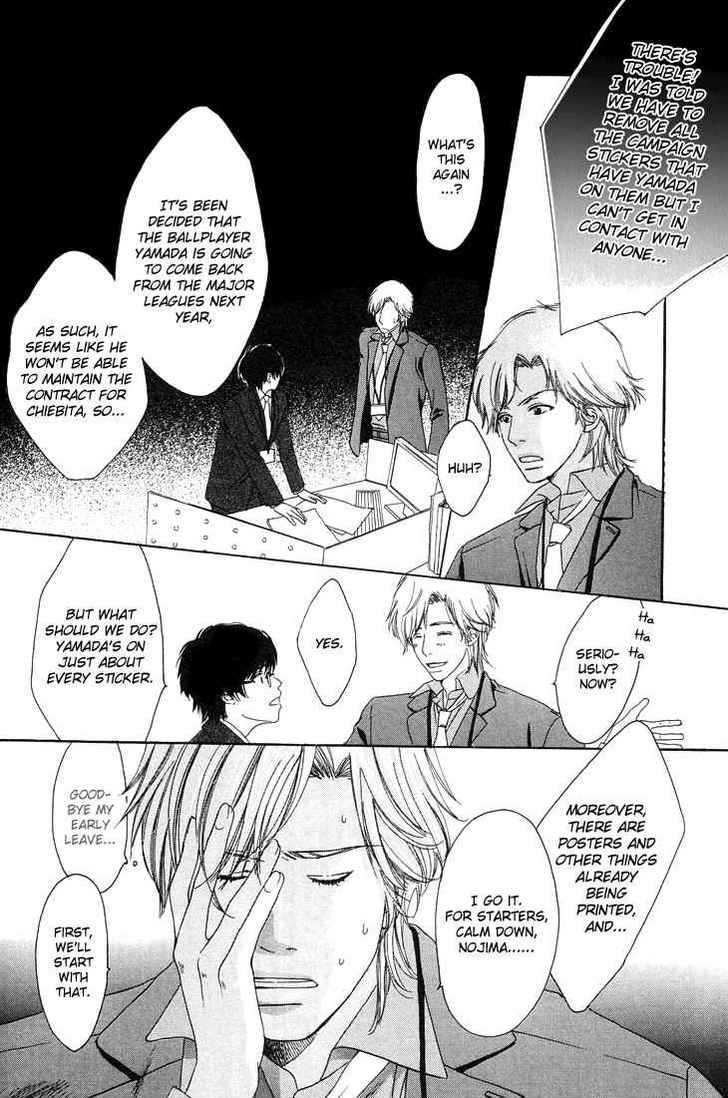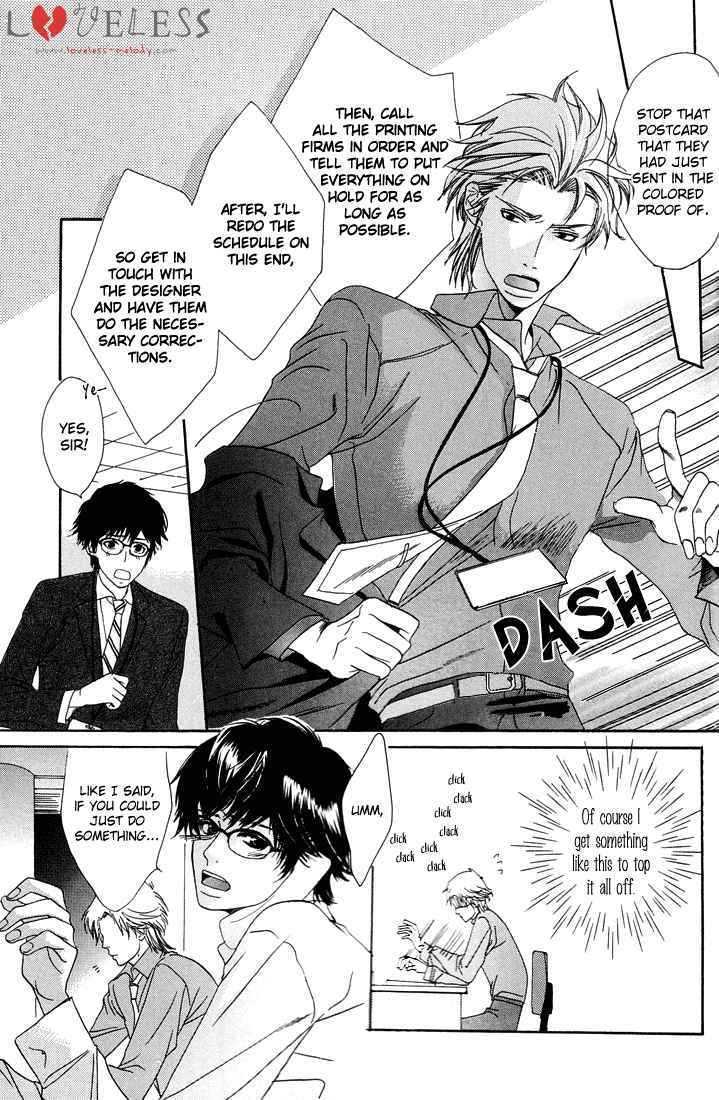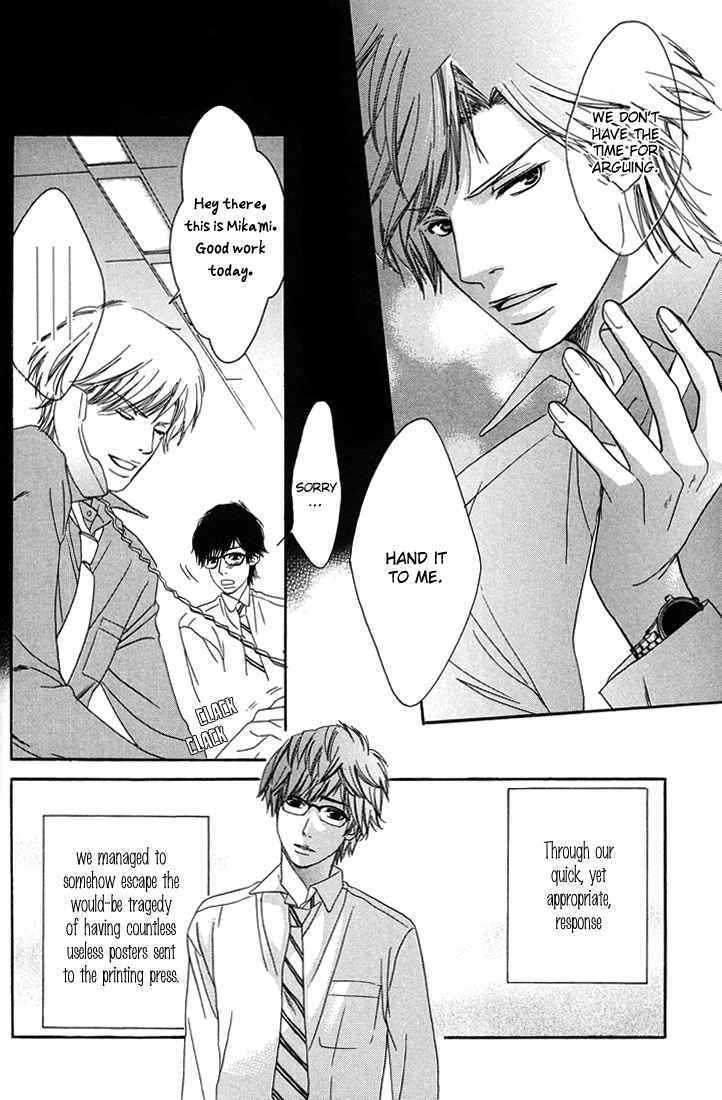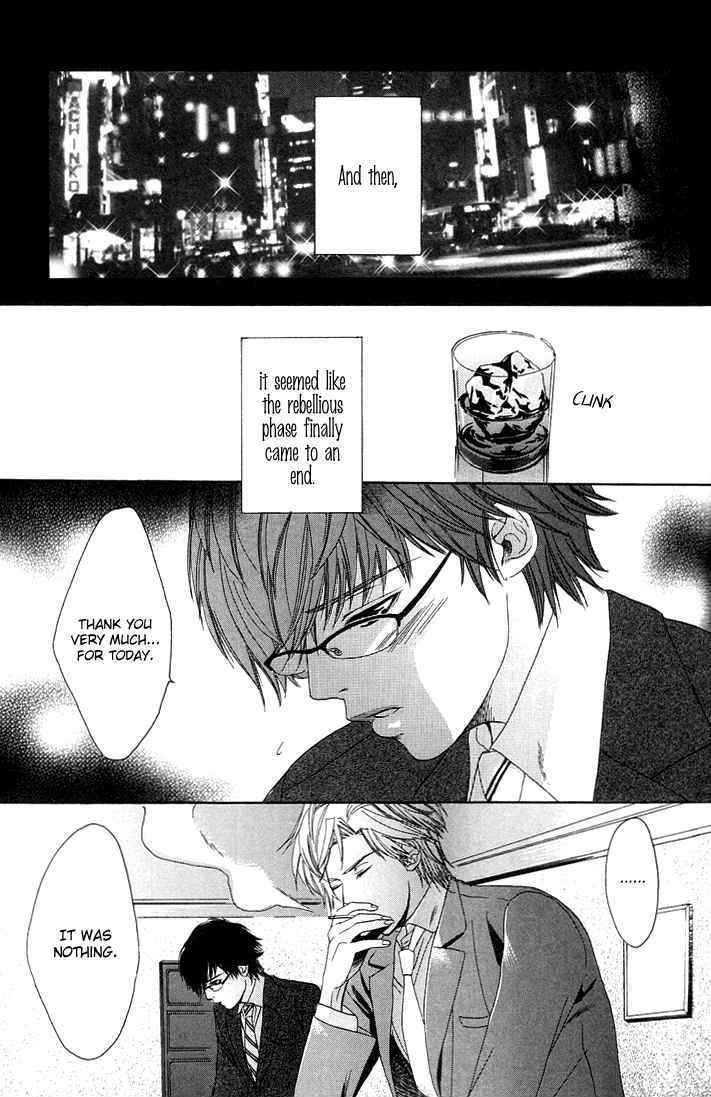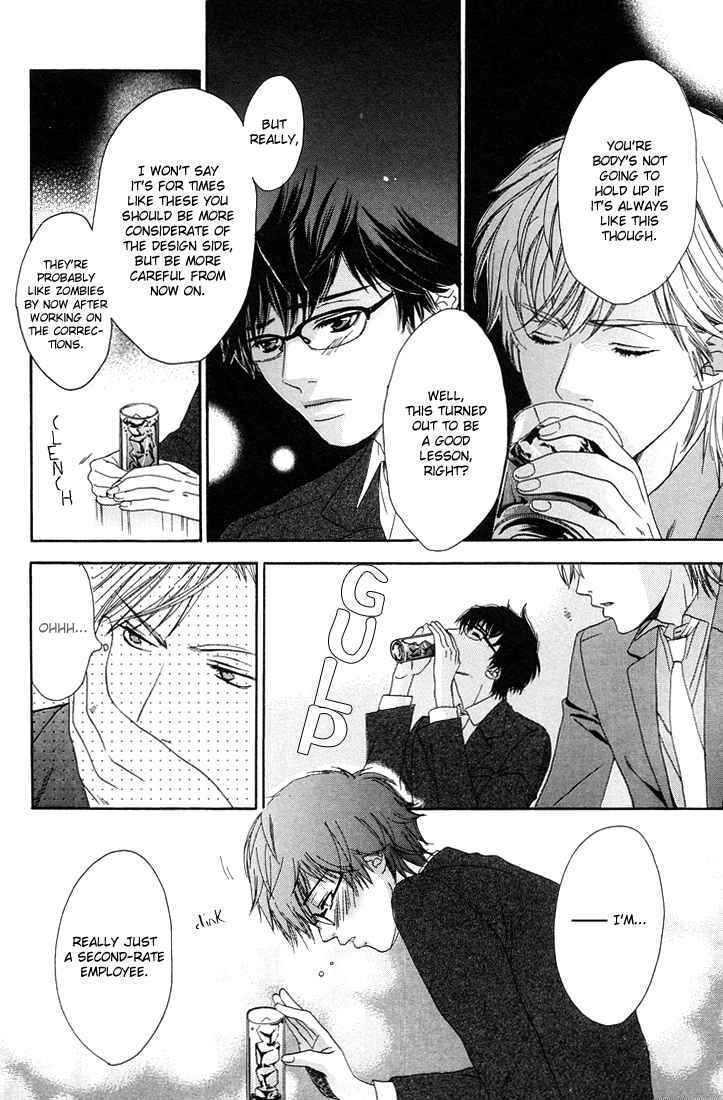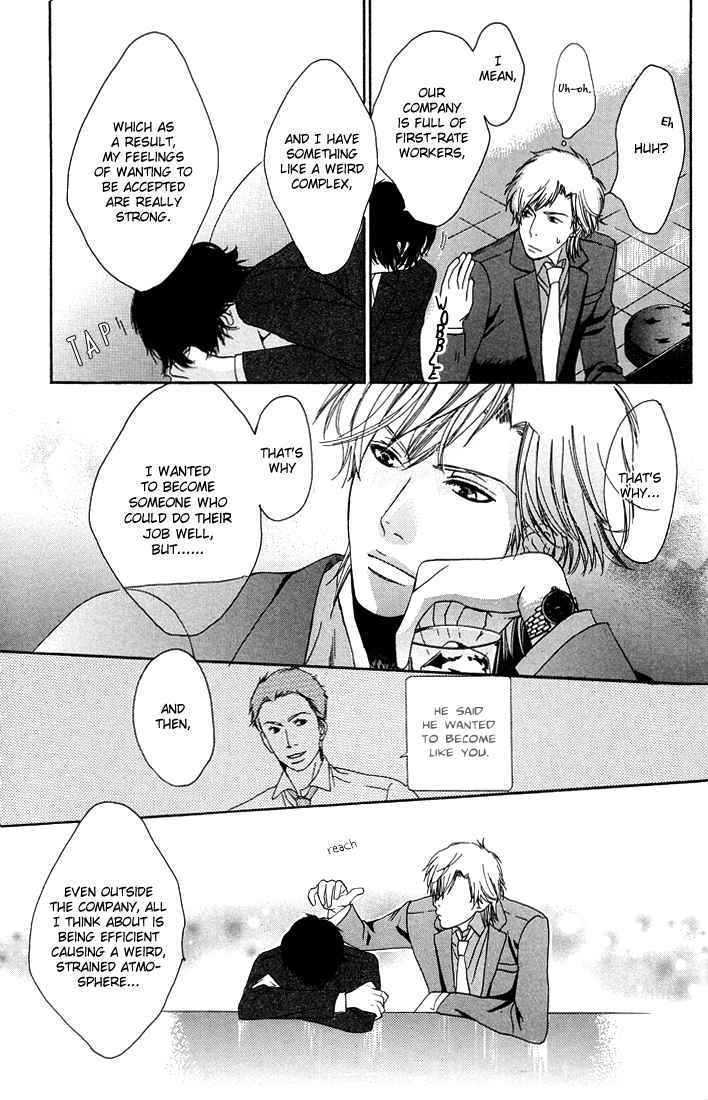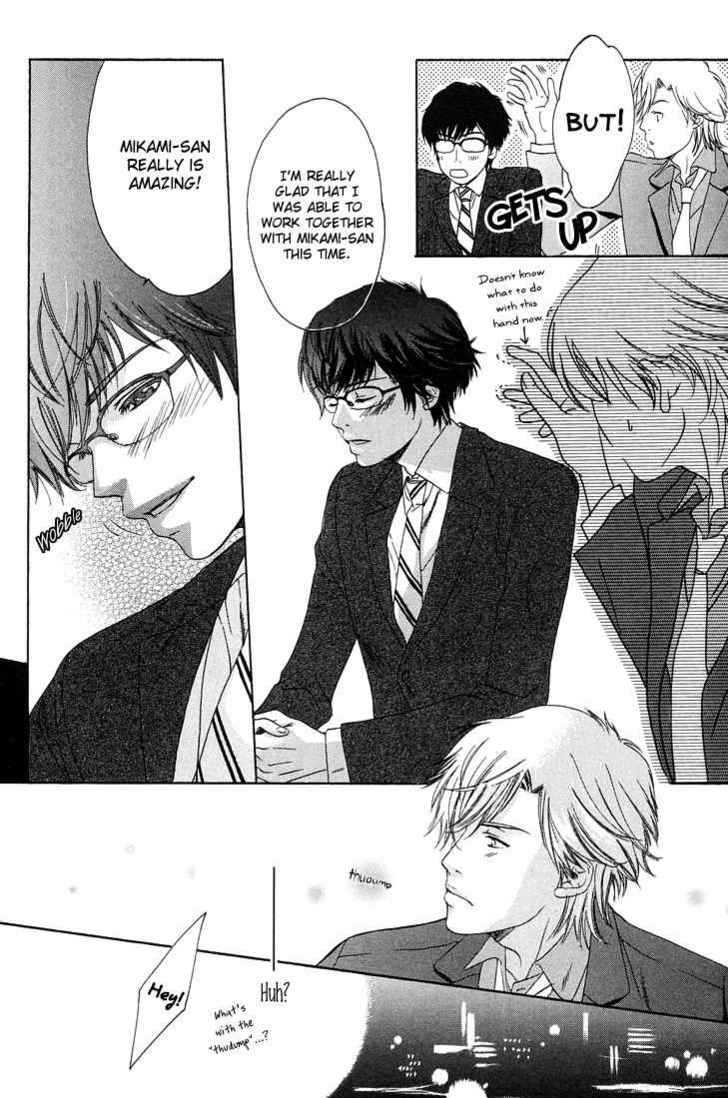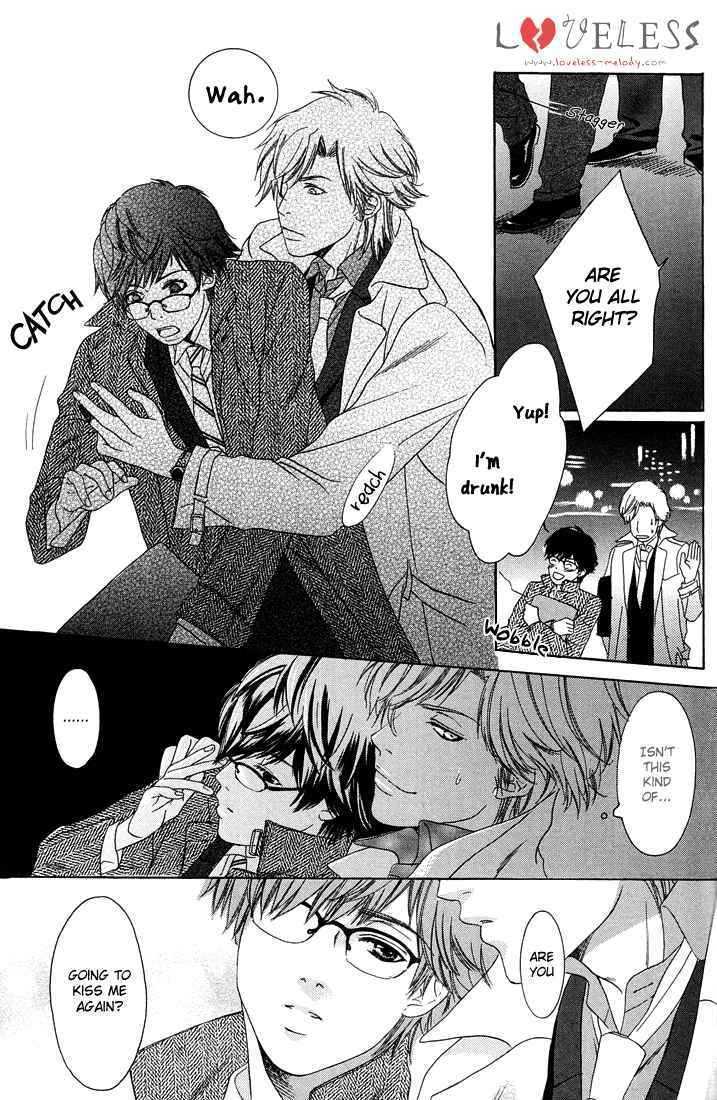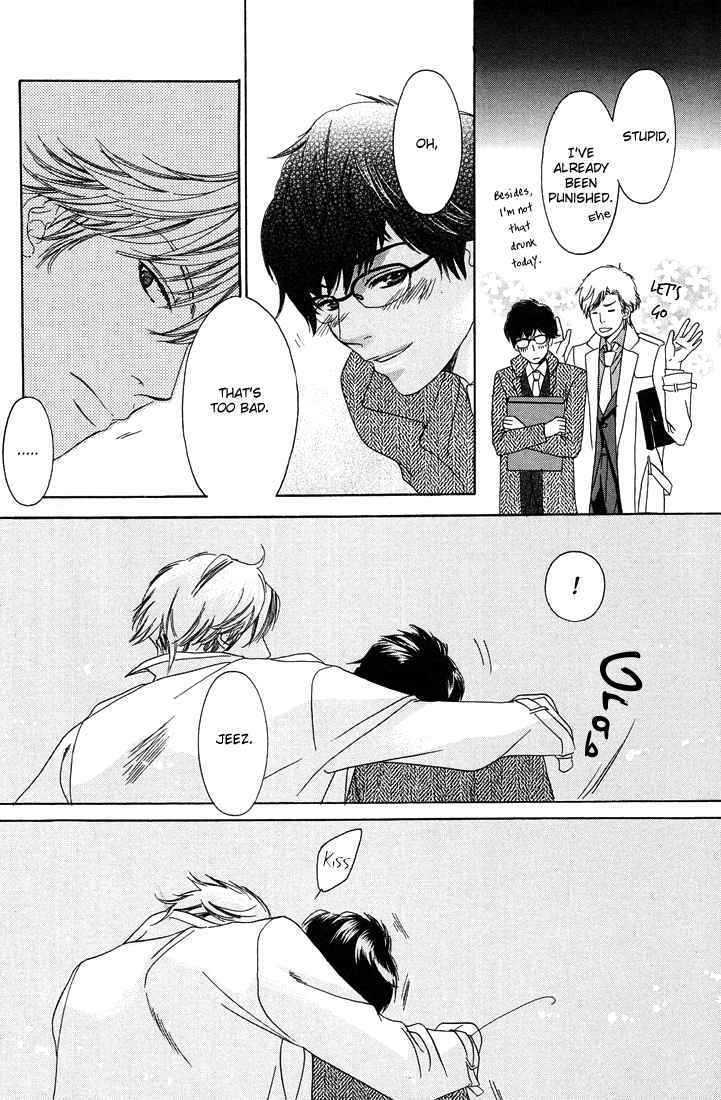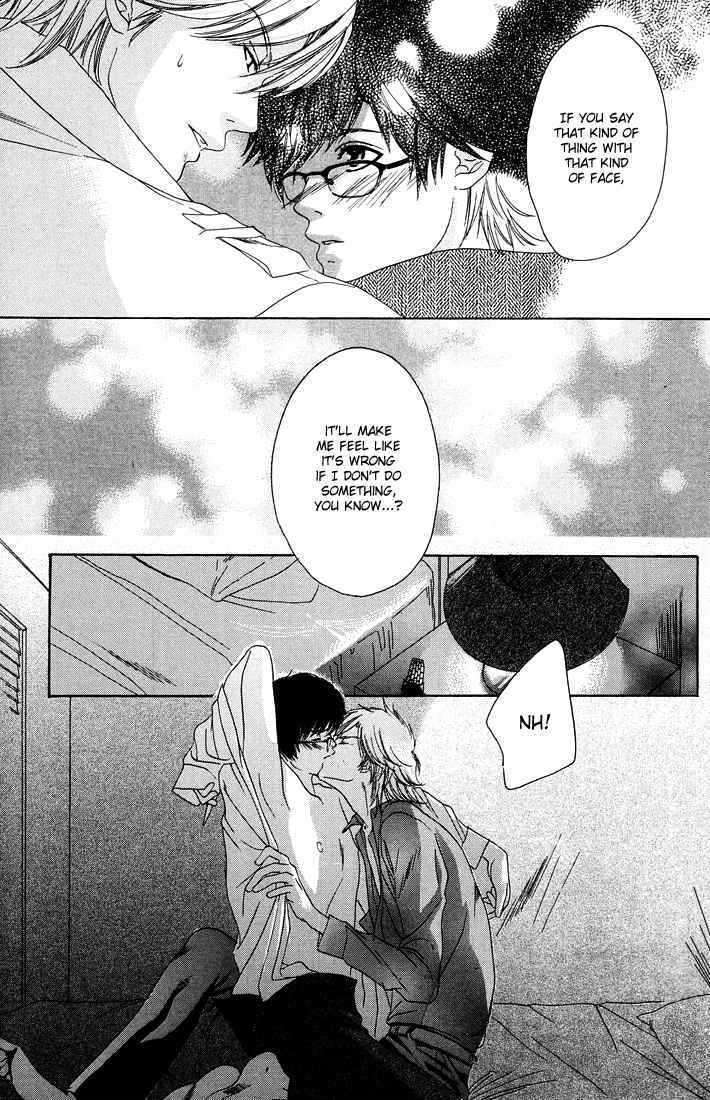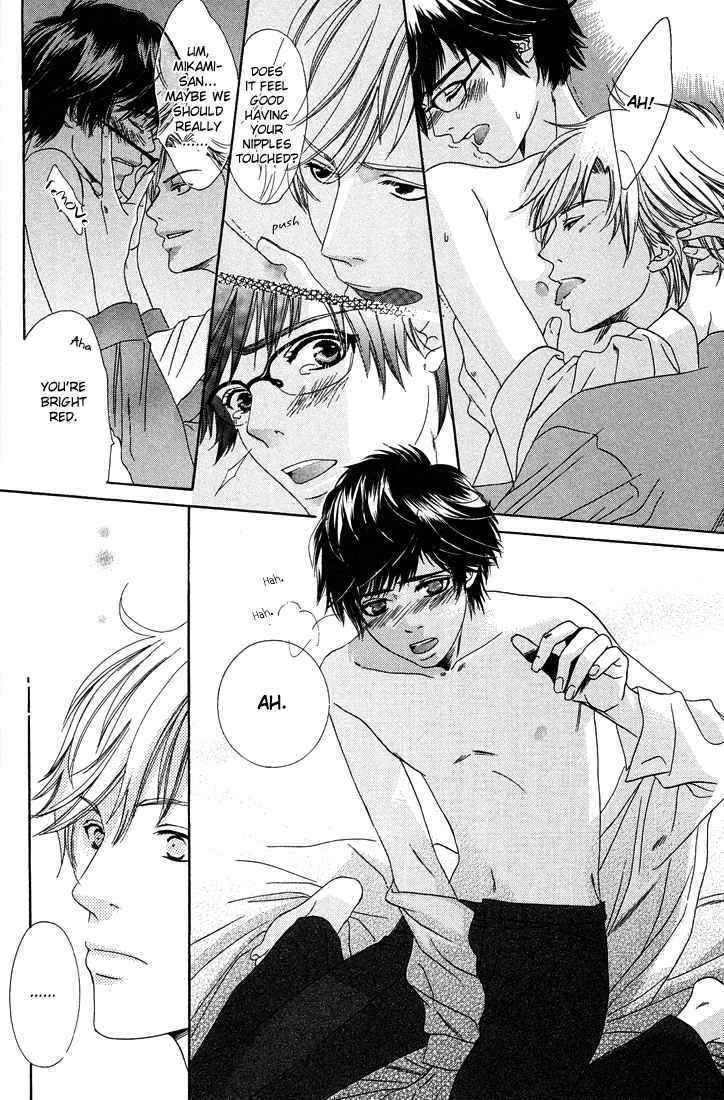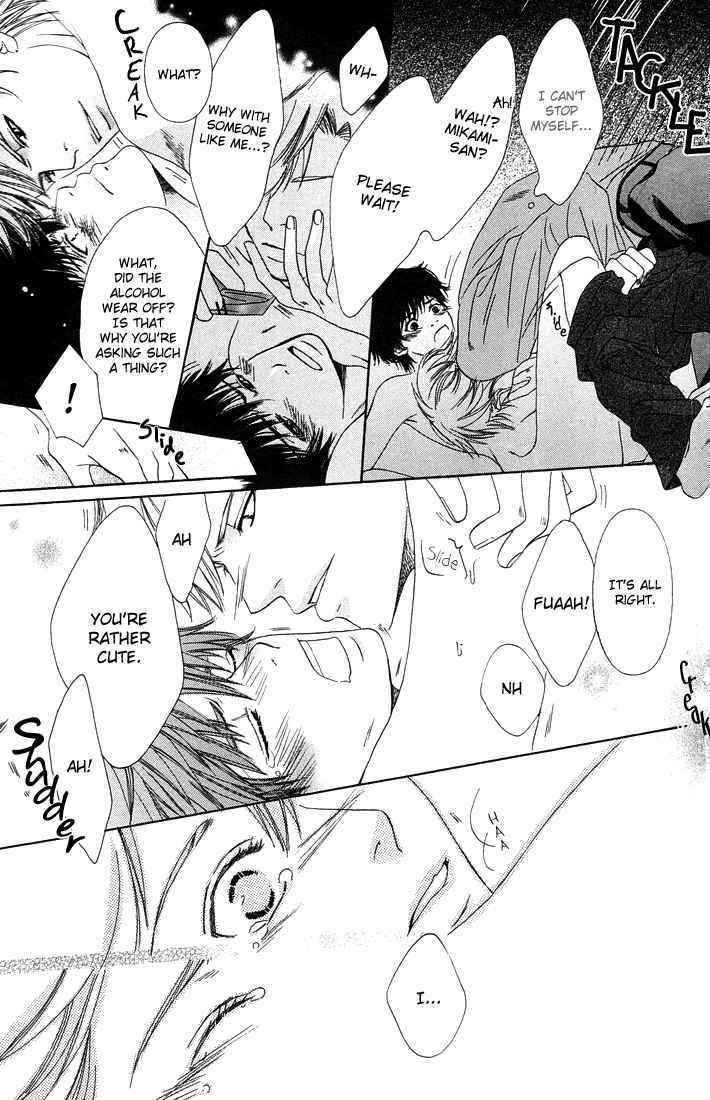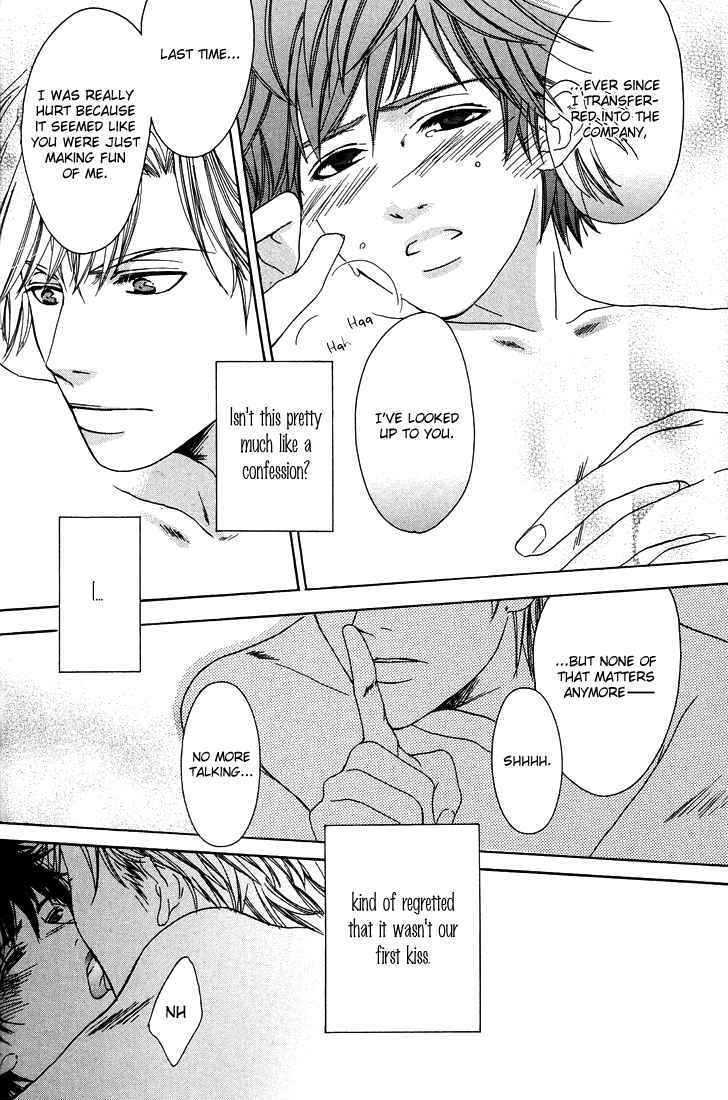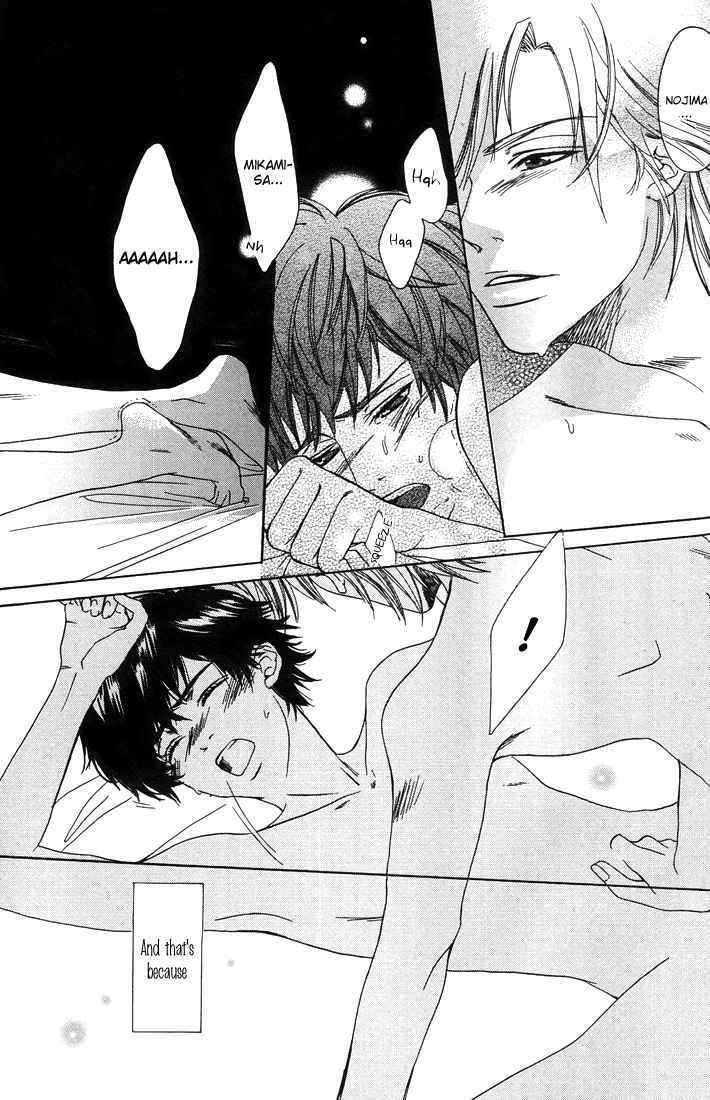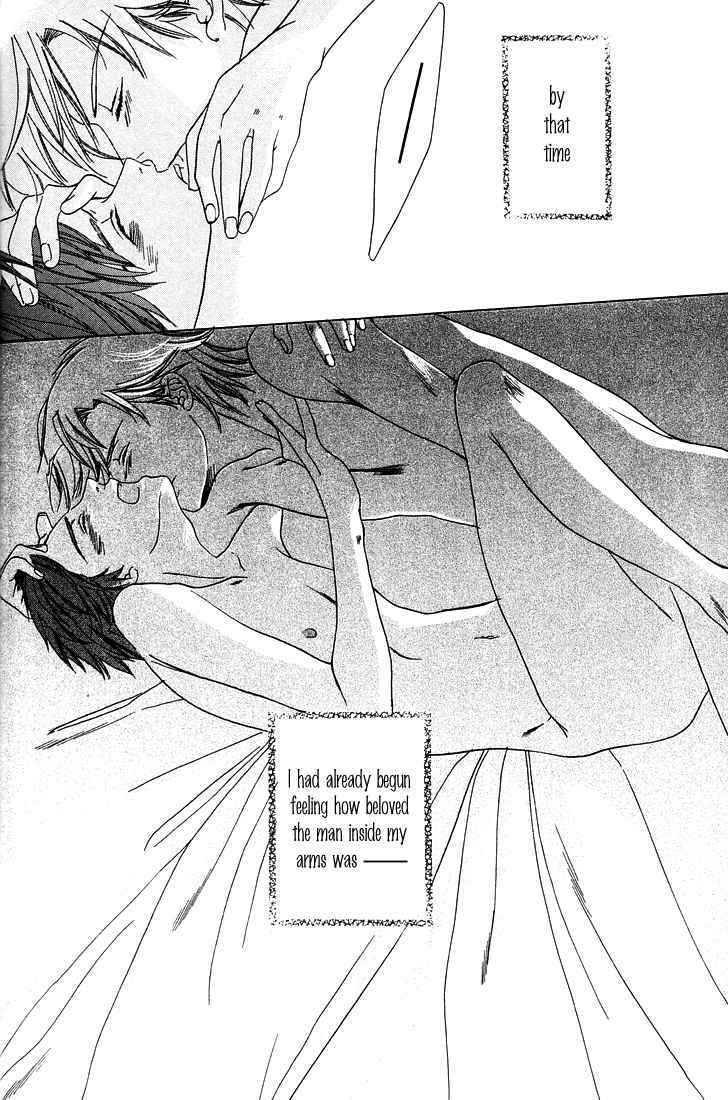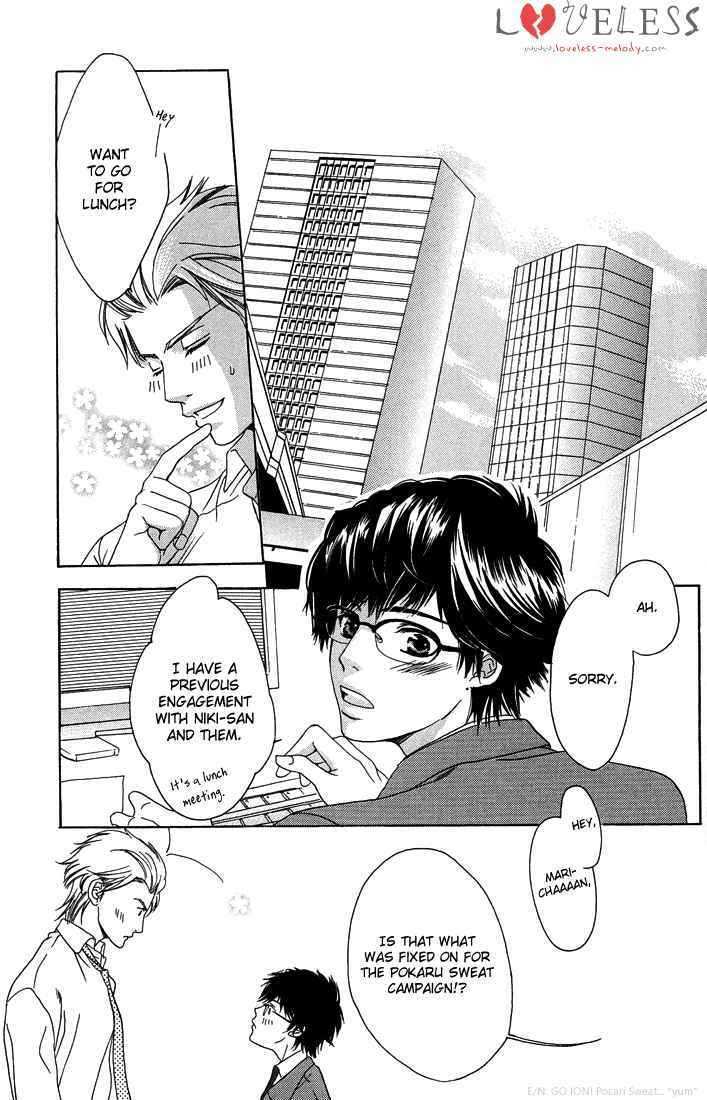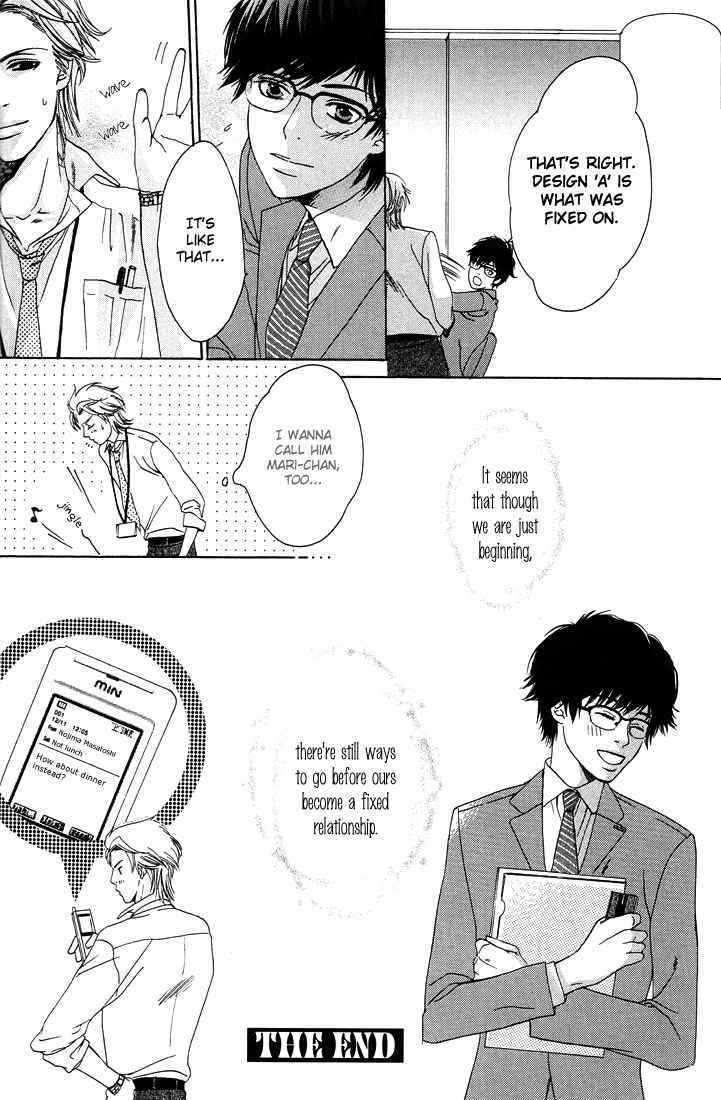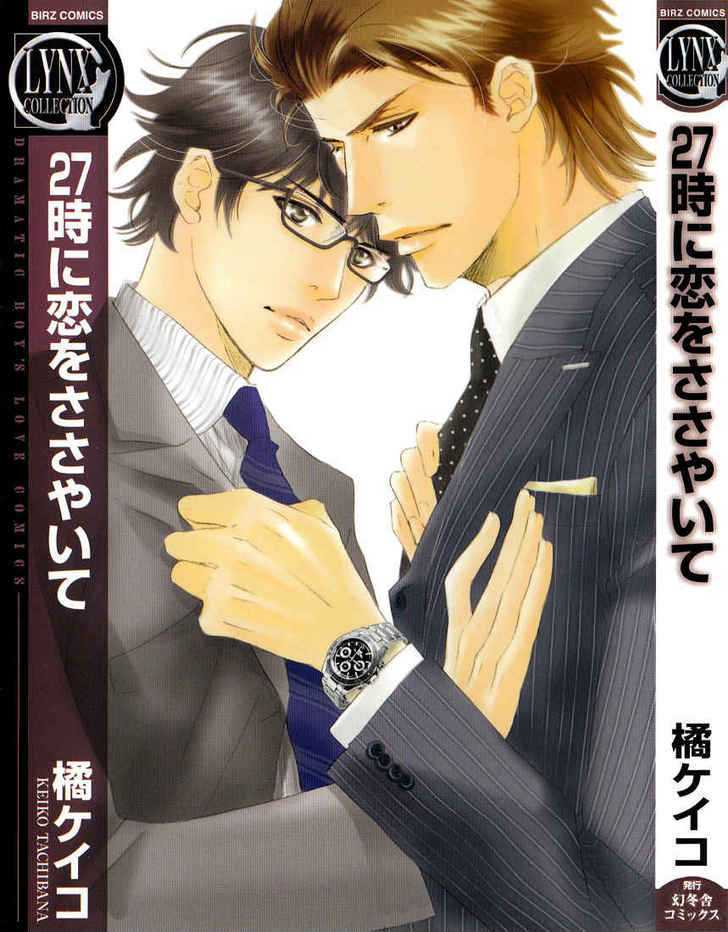 You need to login or register to bookmark/favorite this content.