Manga: Uso Mitai na Hanashi Desu ga; Although It's a Story Like a Lie; 嘘みたいな話ですが
Mangaka: Koshino
Language: English (YaoiOtaku)
Plot: A story about an excellent and manly salaryman, whose beauty is extraordinary? the senpai Kitagawa-san and his, although dumb, but very handsome kohai, Nakamura-kun. In the middle of night with a bottle of sake, a very girlish confession of the sort "Oh là-là, it's hentai!", is to hover over the poor kohai Nakamura-kun. Backed up with his very own fantasies and undeniable desires, he jumps his sempai Kitagawa-san.., unexpectedly though Kitagawa-san doesn't have anything against it!! Two young boys, two love birds start the beginning of their love story! The very awaited book ? written especially for you!

Uso Mitai na Hanashi Desu ga Chapter 6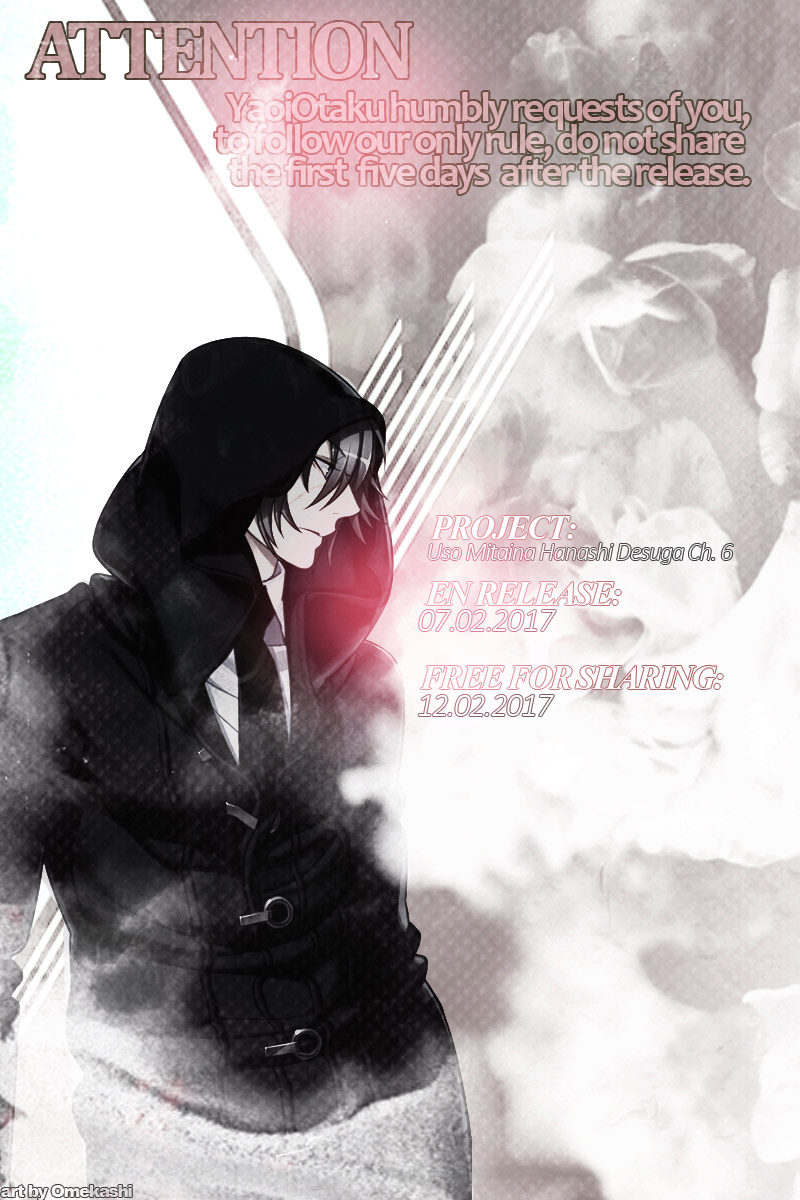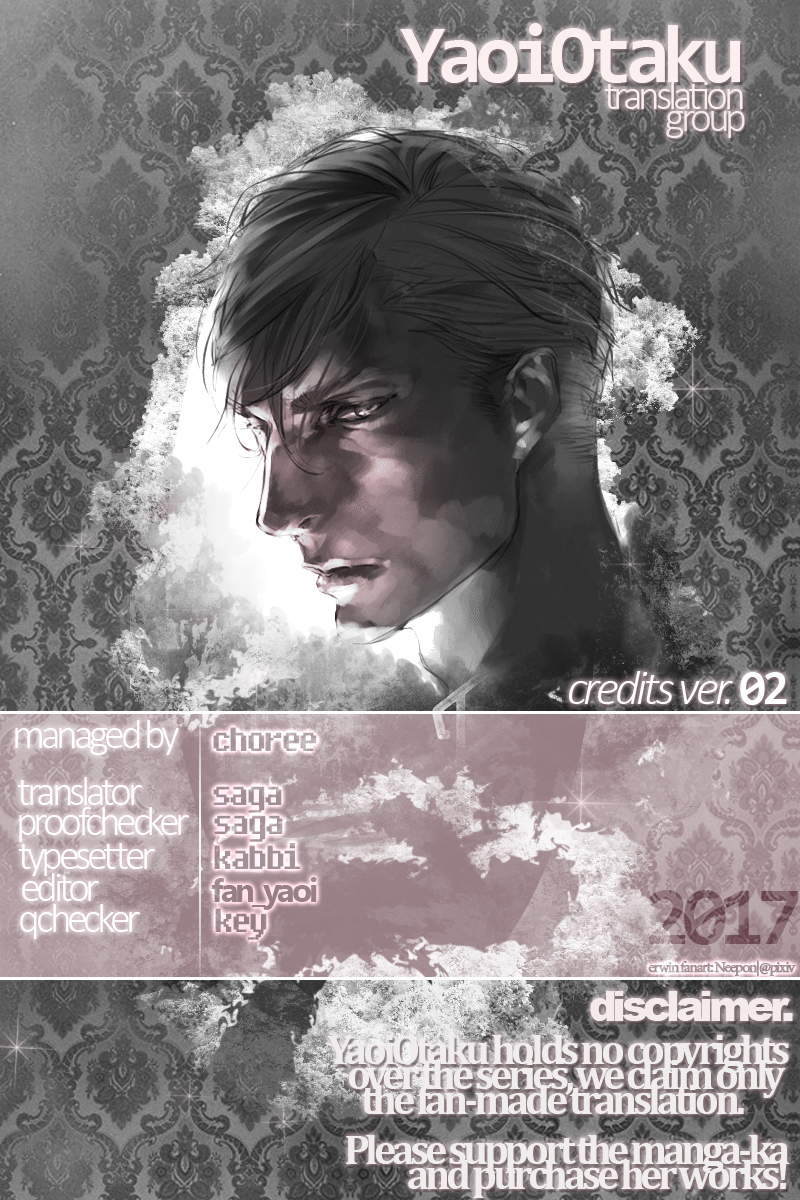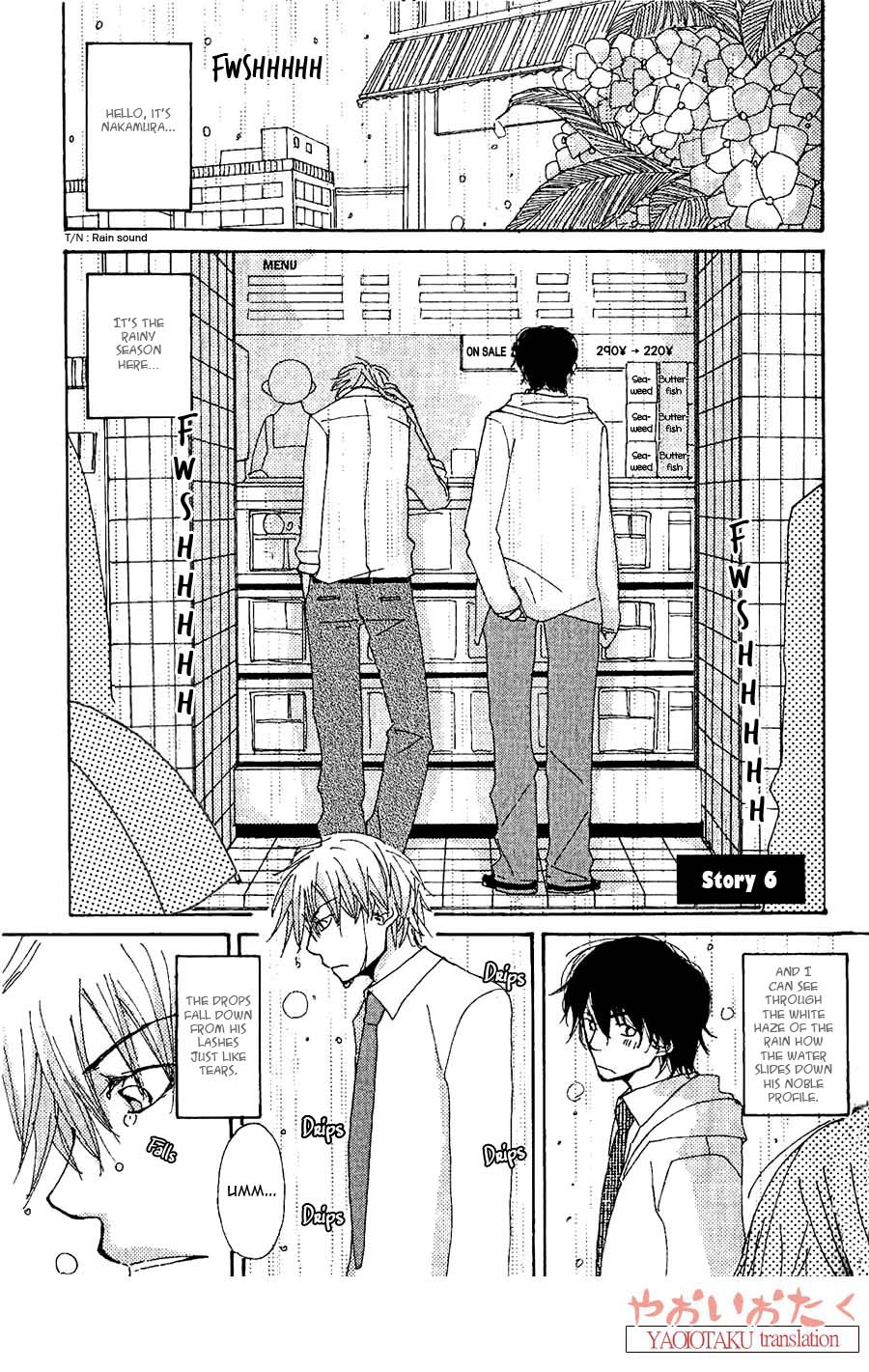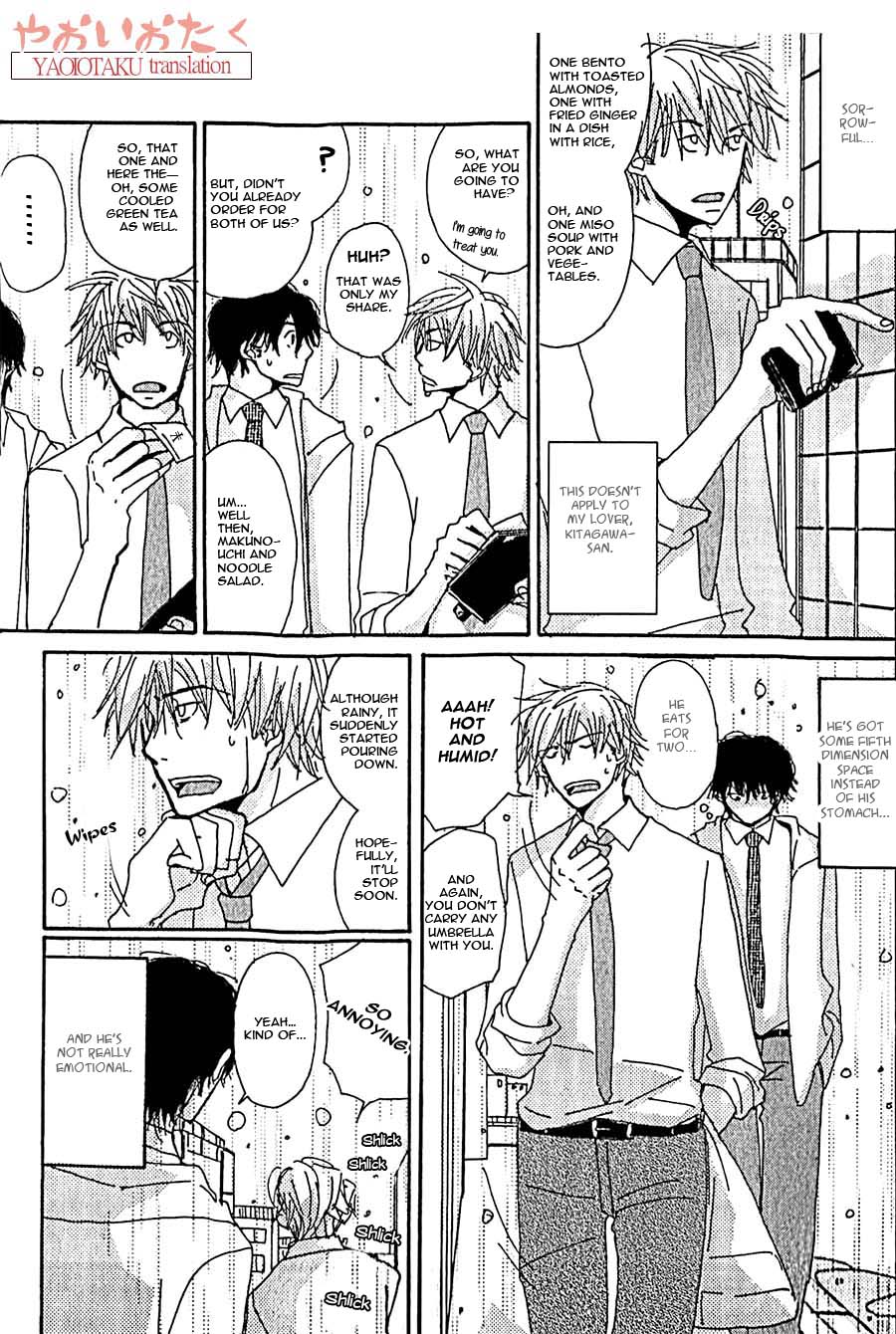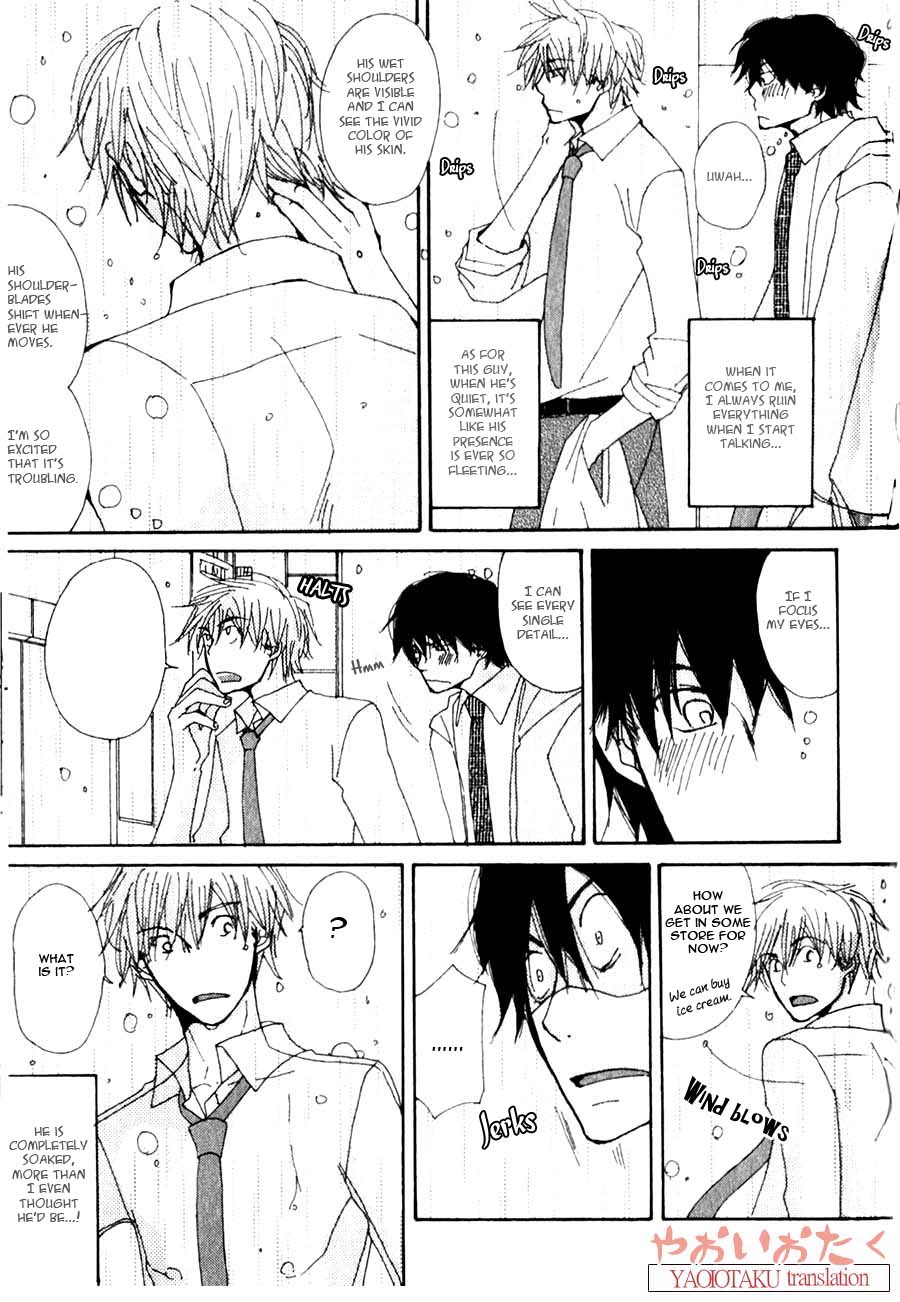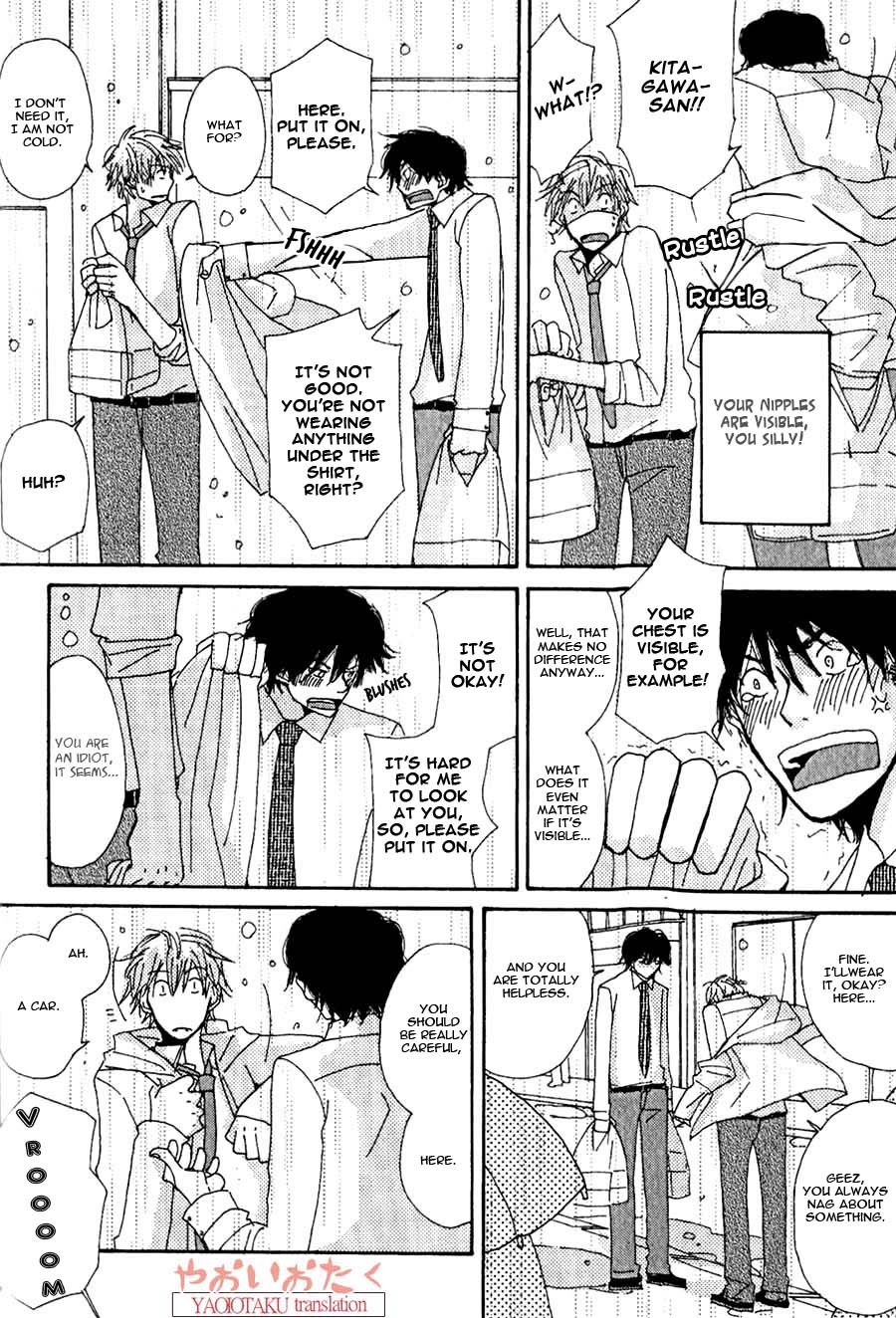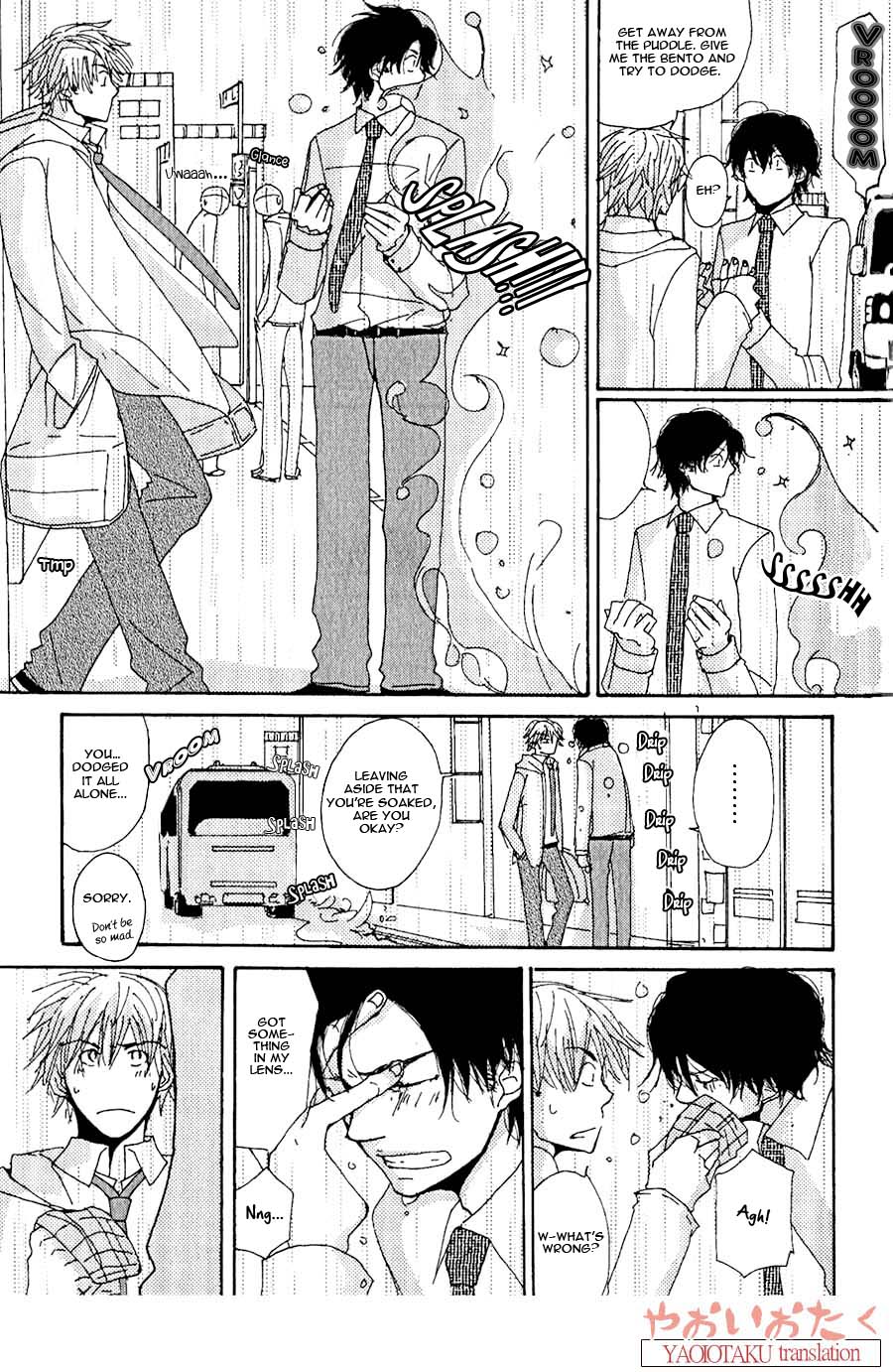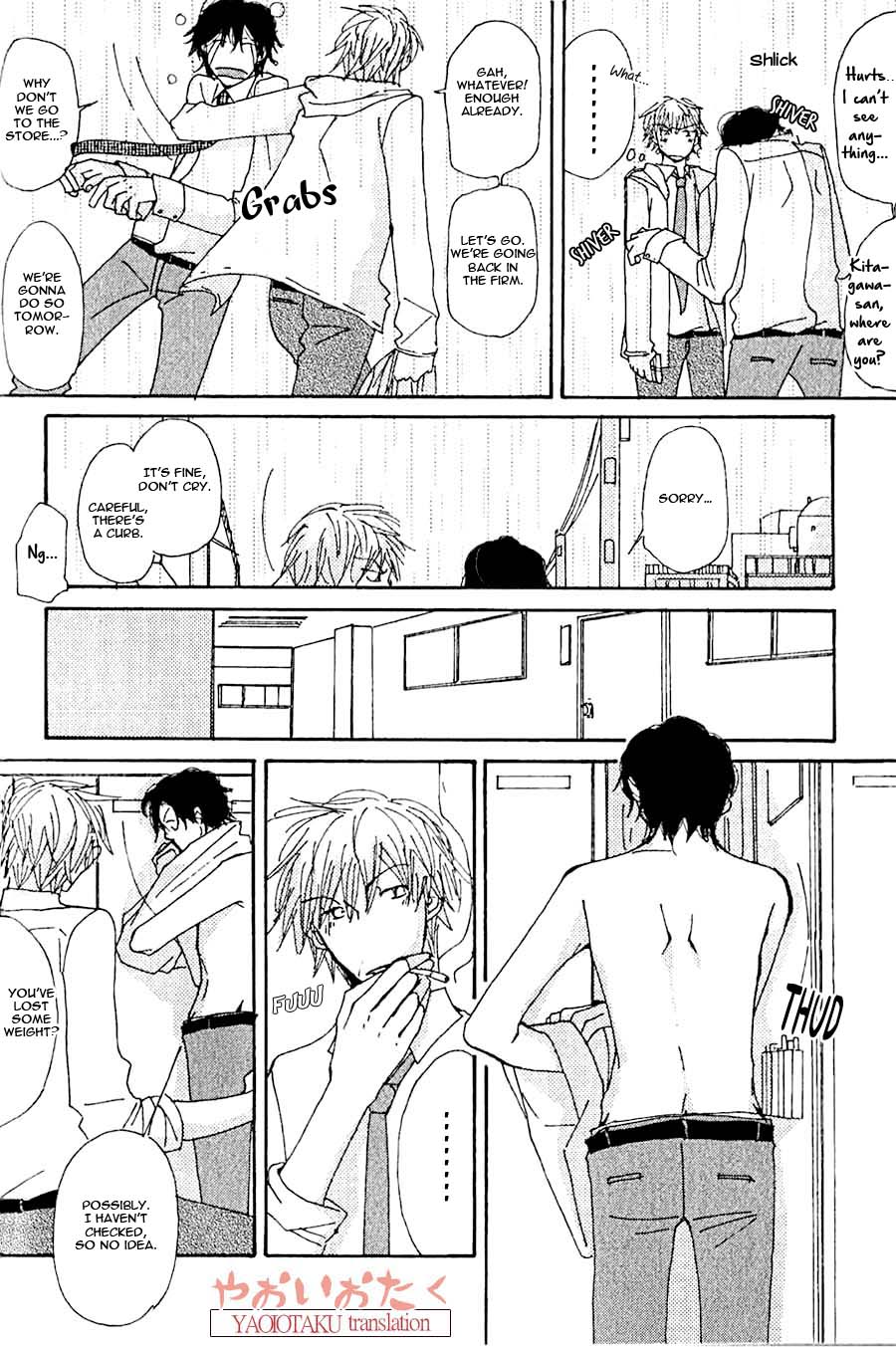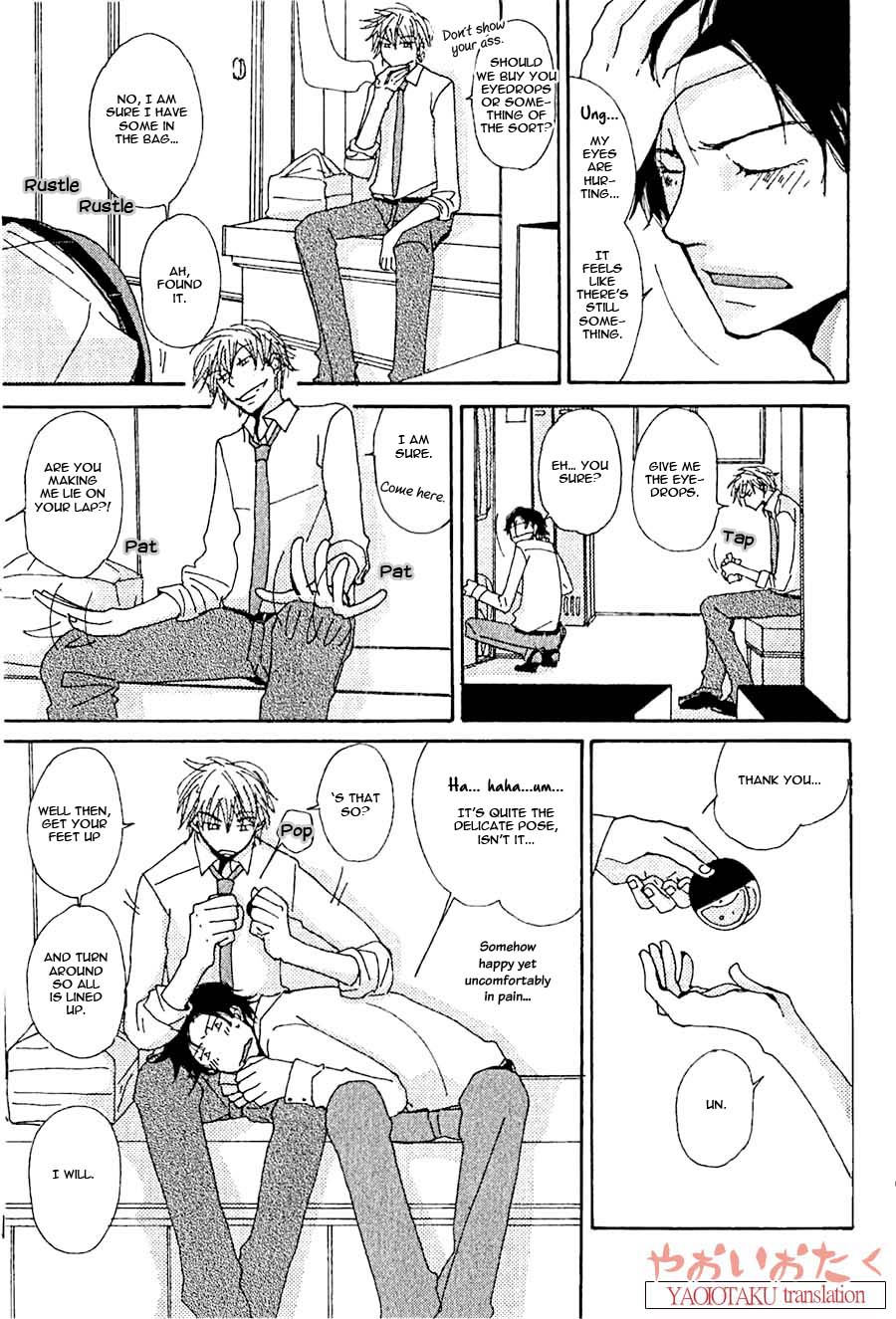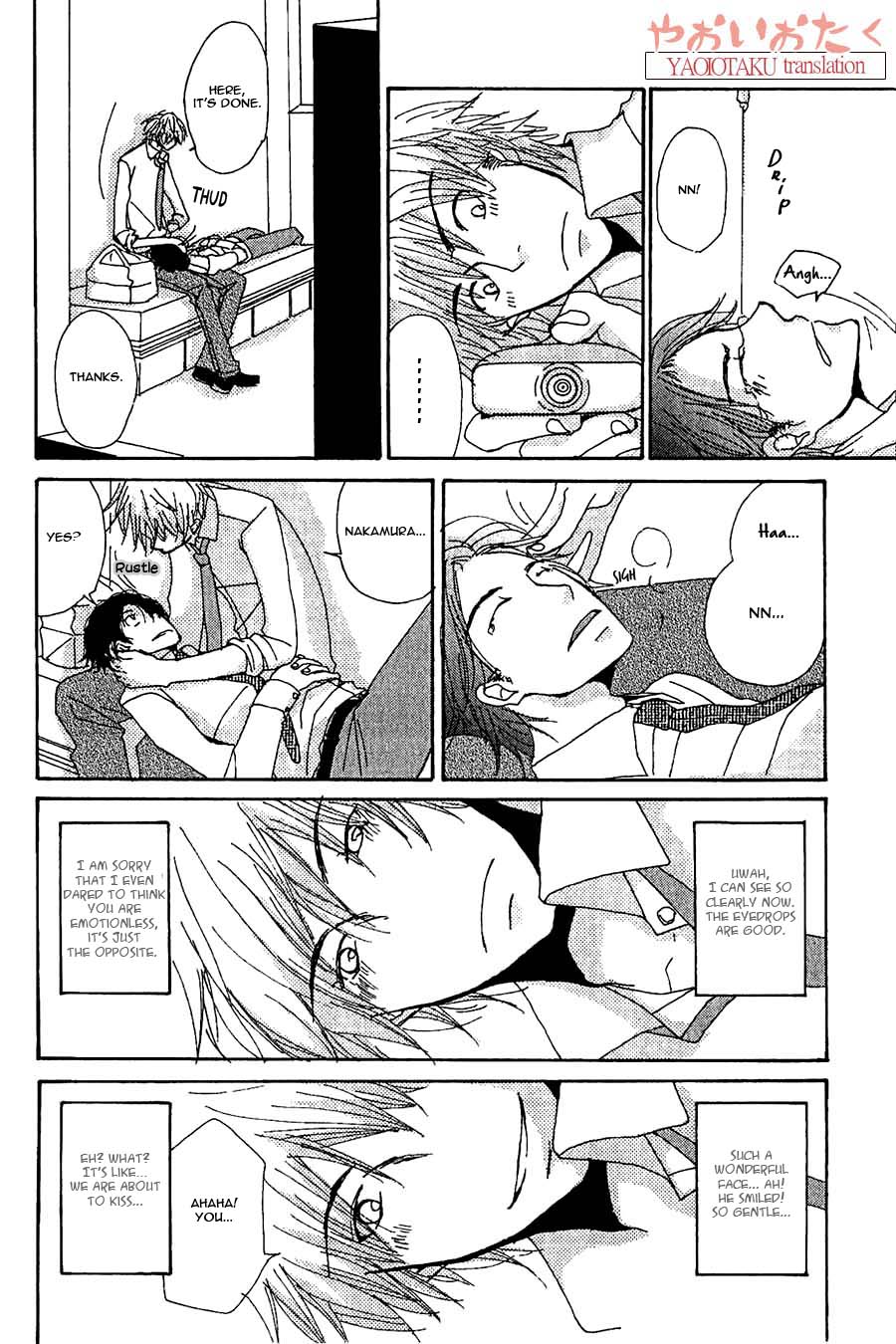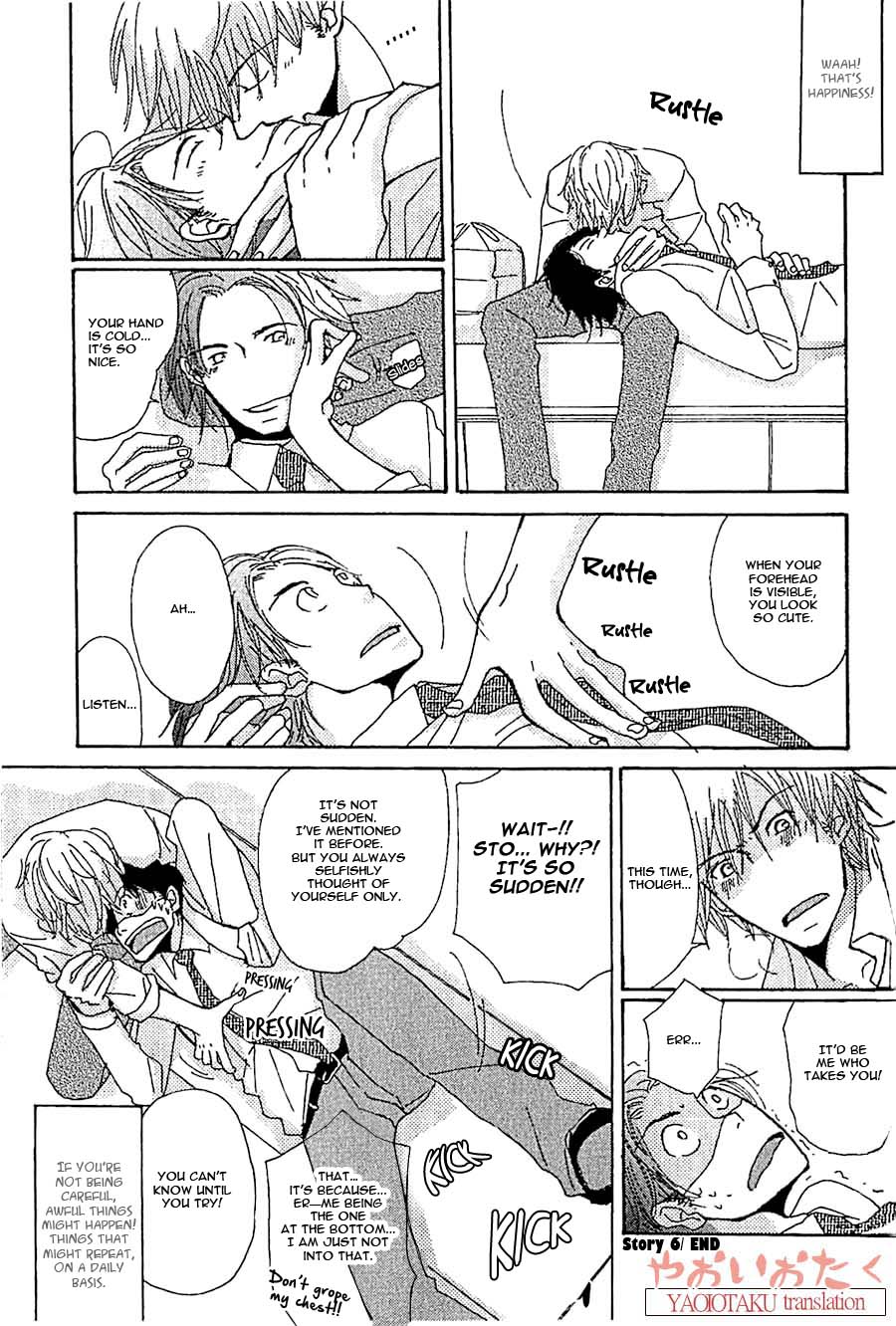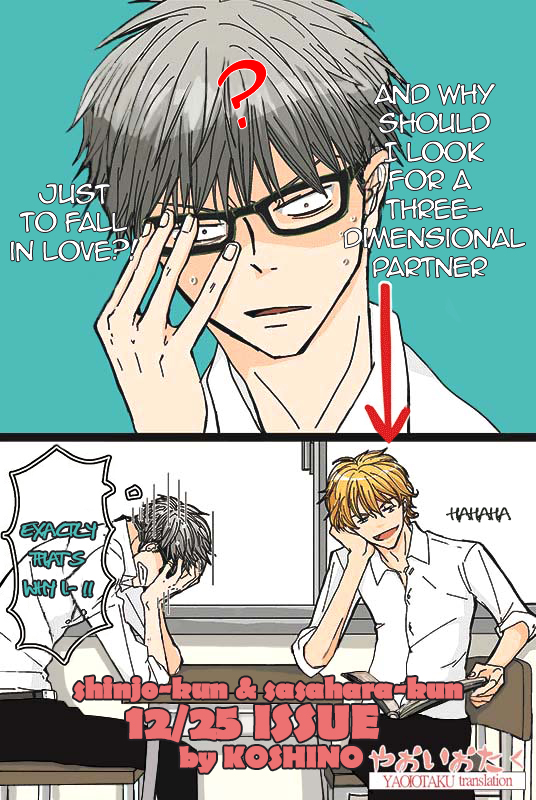 You need to login or register to bookmark/favorite this content.